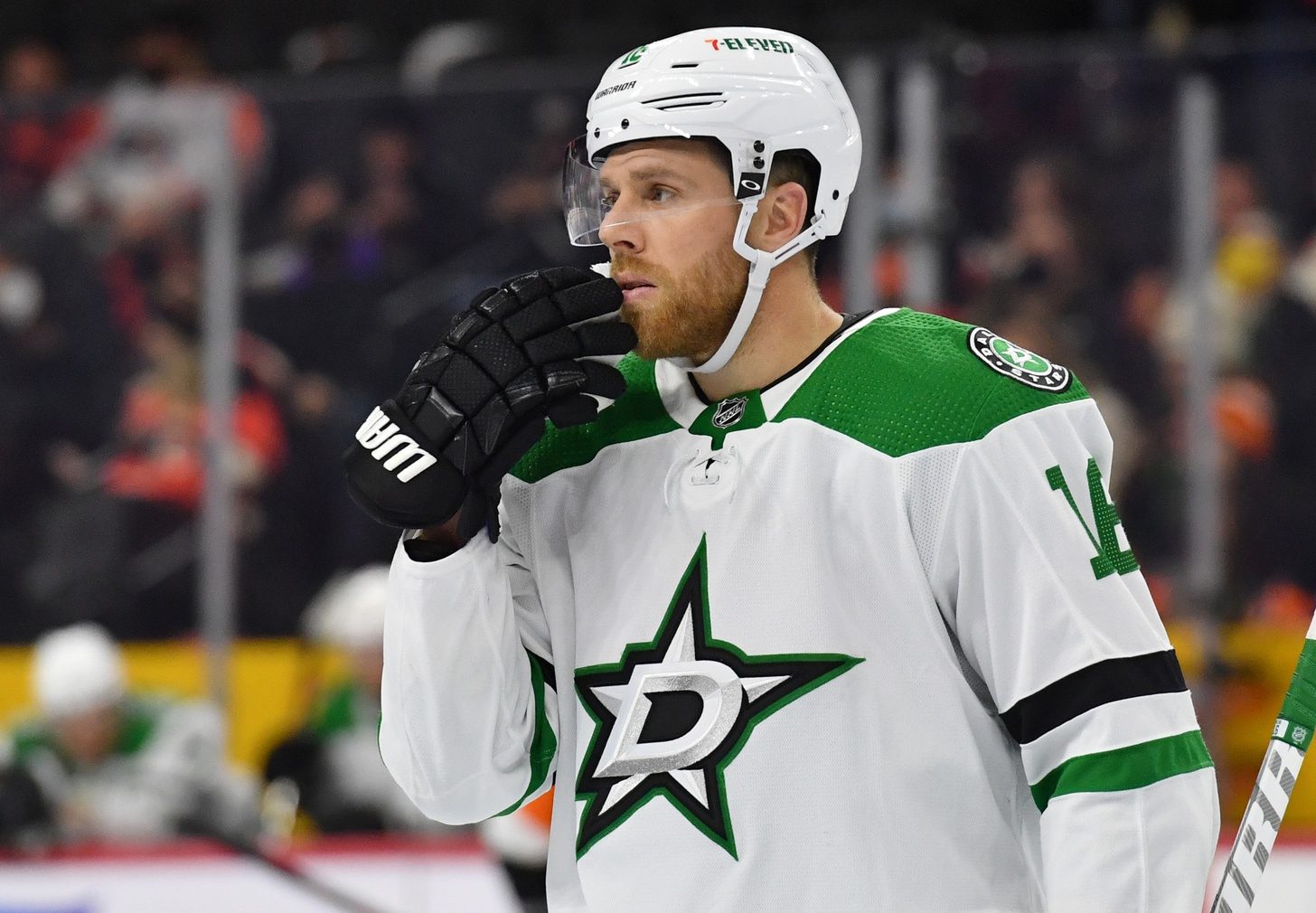 The 2021 Minnesota Wild are one of the most skilled and fastest teams we have ever seen. They have a great mix of youth and experience. They're deep enough that when one guy goes down, there are others right there to pick up the slack. Currently, Victor Rask is that 13th skater who won't go away. He seems to find himself in the lineup more times than in the press box.
What if I told you the Wild should bring in a 37-year-old center to put those Rask days behind us? Would you think I'm crazy?
But we're talking about Joe Pavelski here. Does that change your mind? Currently riding a stretch of 25 games with 15 goals and 37 points, Pavelski is an intriguing option for the Wild at the trade deadline. While Claude Giroux would be the big splash, a trade for Pavelski could work out just as well, if not better, than a Giroux trade.
Pavelski is in his third season with the Dallas Stars after 13 seasons with the San Jose Sharks. He spent the last four years as the team captain in San Jose, leading the team to the Stanley Cup Finals in 2016. Then in 2020, Pavelski took Dallas to the Cup Final in the bubble, scoring a team-leading 13 goals, including four in the Final against the Tampa Bay Lightning. All in all, he has 61 goals and 119 points in 161 career playoff games. Those closely match his regular-season per-game averages, a welcome change for this town.
Minnesota's most significant need is a skilled center to play between Kevin Fiala and Matt Boldy. Fiala and Boldy have found unbelievable chemistry since Boldy's January 6 call-up, combining for 10 goals and 23 points over their last 10 games. Their compounding success gave the Wild a dangerous one-two punch of scoring lines. Pavelski would make that line even more dangerous.
By adding Pavelski, the Wild also would have a right-shot center who can win faceoffs. A rare player profile in these parts. Pavelski owns a 54.8% career faceoff win percentage, winning at least 52% of the faceoffs he's taken over the past nine seasons. It'd be a big boost over Minnesota's current 48.6%, especially on special teams.
Speaking of which, the addition of a top power-play guy like Pavelski is something the Wild would benefit from immediately. Pavelski's 14 power-play points match team leader Mats Zuccarello. Not many would say that Dallas has as much talent as Minnesota, but their power play is much better. They score on 25.6% of their opportunities, sixth in the NHL. Meanwhile, the Wild are 17th in the league at 19.4%.
Joel Eriksson Ek has eight goals on the top unit, but that's where the power play production stops at center. Ryan Hartman and Freddy Gaudreau have two power play points each, meaning Pavelski's presence would be all the more massive of a boost.
Bringing in Pavelski would add to a great core of veteran leaders in the locker room. Recently, Marco Rossi got to spend a little time playing with Eric Staal in Iowa while Staal was preparing to represent Team Canada. After this AHL season is over, Rossi may be one of the first call-ups as a "Black Ace" for the playoffs, and Pavelski could be a valuable mentor for Rossi.
What would compensation look like in a deal for Pavelski? Honestly, it's hard to say. Pavelski is in the last year of his contract and is 37 years old. However, Pavelski has been playing the best hockey of the season lately, and the Stars are just three points behind Calgary for the second Wild Card position. In contrast, the Flyers are close to being eliminated from playoff contention.
As of right now, a package would probably include a first-round pick and a prospect ready to play now. Would Adam Beckman fit those criteria for Dallas? Beckman is on the brink of making the NHL, but there is a log jam of prospects that the Wild have called up and played well ahead of him.
A Pavelski trade would be a smaller splash than going all-in for Giroux. On the one hand, Giroux is a younger player who could play on a top line with Kirill Kaprizov and Mats Zuccarello. Pavelski is older and would play farther down in the lineup and still give the Wild more scoring opportunities. Pavelski would be an excellent addition for a potentially cheaper cost than a Giroux or Tomas Hertl and would further cement the Wild in the Stanley Cup conversation.