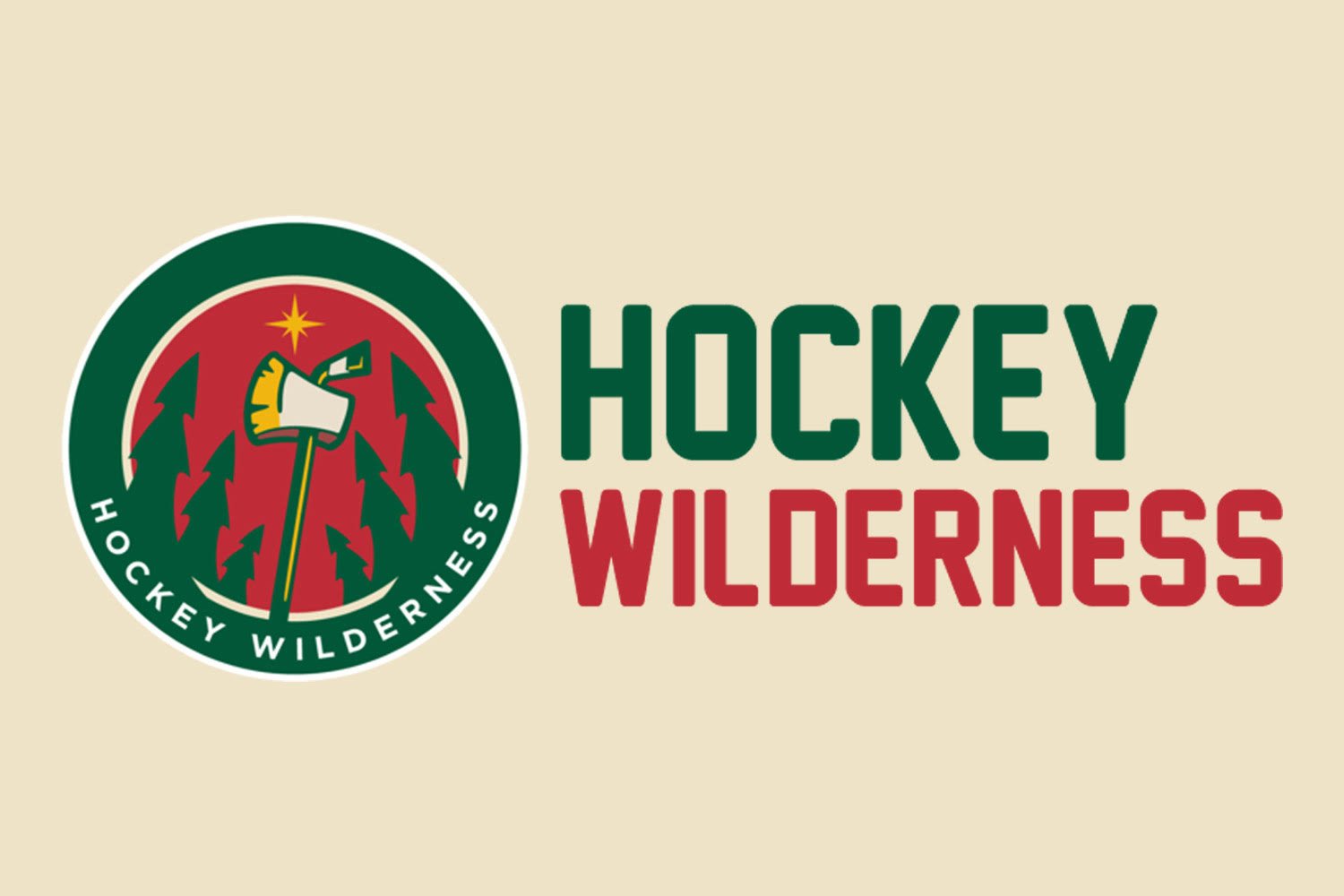 That'll do it for the preseason, folks! The Minnesota Wild didn't end their seven-game stretch of exhibition contests on the highest note, but there were still some key takeaways from their 5-4 overtime loss to the Winnipeg Jets.
Let's dive right in.
Thing One: Donato has strong performance
If you were hoping to see Ryan Donato perform well in the preseason finale, you're in luck. In the first period specifically, Donato stood out multiple times. First, he took advantage of Tucker Poolman, who lost his footing and lost possession of the puck in his own zone. Donato picked up the loose puck and raced in for a breakaway, but he hit iron.
On the same shift, Donato retrieved a puck deep in the Winnipeg zone and showed off some fancy stickwork before setting up Louie Belpedio for a one-timer at the point. Stationed on the goal line, Mikko Koivu redirected Belpedio's shot past Connor Hellebuyck to give the Wild the lead.
Donato finished the contest with a 5-on-5 Corsi For percentage of 77.27 — the best of all Minnesota skaters not named Matt Dumba — and was on the ice for seven high-danger chances. The 23-year-old forward is bound to play a large role for the Wild in 2019-20, and more performances like this can earn him an even bigger role than expected.
Thing Two: Zuccarello scores the clutch goal
Mats Zuccarello didn't have his best performance in terms of play-driving. In fact, he finished the game with a 33.33 CF% at 5-on-5 — the second-worst of all Minnesota skaters.
Regardless, it was Zuccarello who was responsible for getting the Wild to overtime.
With 1:30 remaining in regulation (and Devan Dubnyk on the bench to give Minnesota a 6-on-4 power play), Zuccarello one-timed a Dumba pass past Laurent Brossoit to tie the game. It initially looked as if Dumba was going to try and rocket one from the high slot, but he ultimately chose to feed the puck to Zuccarello.
Turned out to be the right decision.
Zuccarello had himself quite the successful preseason. Granted, the stats don't count, but he finished tied for first on the Wild with four points (two goals, two assists) in as many exhibition games. There's no denying that the former Ranger gives the Wild a dynamic point producer in just about all situations. And, of course, he's no stranger to delivering in key moments.
Thing Three: Overtime remains an issue
The Wild had issues finishing games off in overtime last season, and it appears that issue is carrying over to this season. At least based on what they've showed throughout the preseason. They lost three of their of their six games beyond regulation this preseason, and the finish to their finale against the Jets was not pretty — a two-man breakaway that resulted in an easy score for Jets defenseman Josh Morrissey.
"I was glad there was overtime tonight, but, I mean, we had four grade-A chances to score in the first 25 seconds and then we seem to give up breakaways from the top of the slot in their end," said head coach Bruce Boudreau after the game.
When asked if things needed to change, Boudreau responded "No kidding."
Thing Four: You get a penalty! You get a penalty!
If it seemed like there was a strangely small amount of 5-on-5 play against the Jets, that's because there was! The Wild took seven penalties against Winnipeg, and, miraculously, the Jets only managed to convert on one of their seven opportunities on the power play. Still, that doesn't mean they were ineffective on the man advantage. Winnipeg routinely managed to generate sustained pressure in the offensive zone with the extra skater on the ice.
Obviously, 14 minutes of penalty time won't win many games — regular season or preseason.
"We played six games, we took 32 penalties, I think 32 minors. We do that, we're in real trouble," said Boudreau. "I think we've got really good penalty killing, but you're not gonna keep it at a 90-plus percentage in the year. Plus, the offensive guys that don't kill penalties are on the bench. When you take eight minors, I mean, that's 16 minutes. Ryan Donato only had less than seven minutes in the first two periods, and I thought he was having a good game."
Thing Five: Games actually matter now
Preseason's over. The day we've really been waiting for all summer, October 3, is right around the corner. Starting Thursday, the games, stats and points all count. Real hockey, finally, is here, folks.
The Wild start their season on a three-game road trip, beginning in Nashville and ending in Winnipeg a week later. Their regular-season home opener is a little under two weeks away — a Saturday night showdown against the Pittsburgh Penguins. The Wild play just four games at Xcel Energy Center in October, but, honestly, who cares?
It's the most wonderful time of the year!