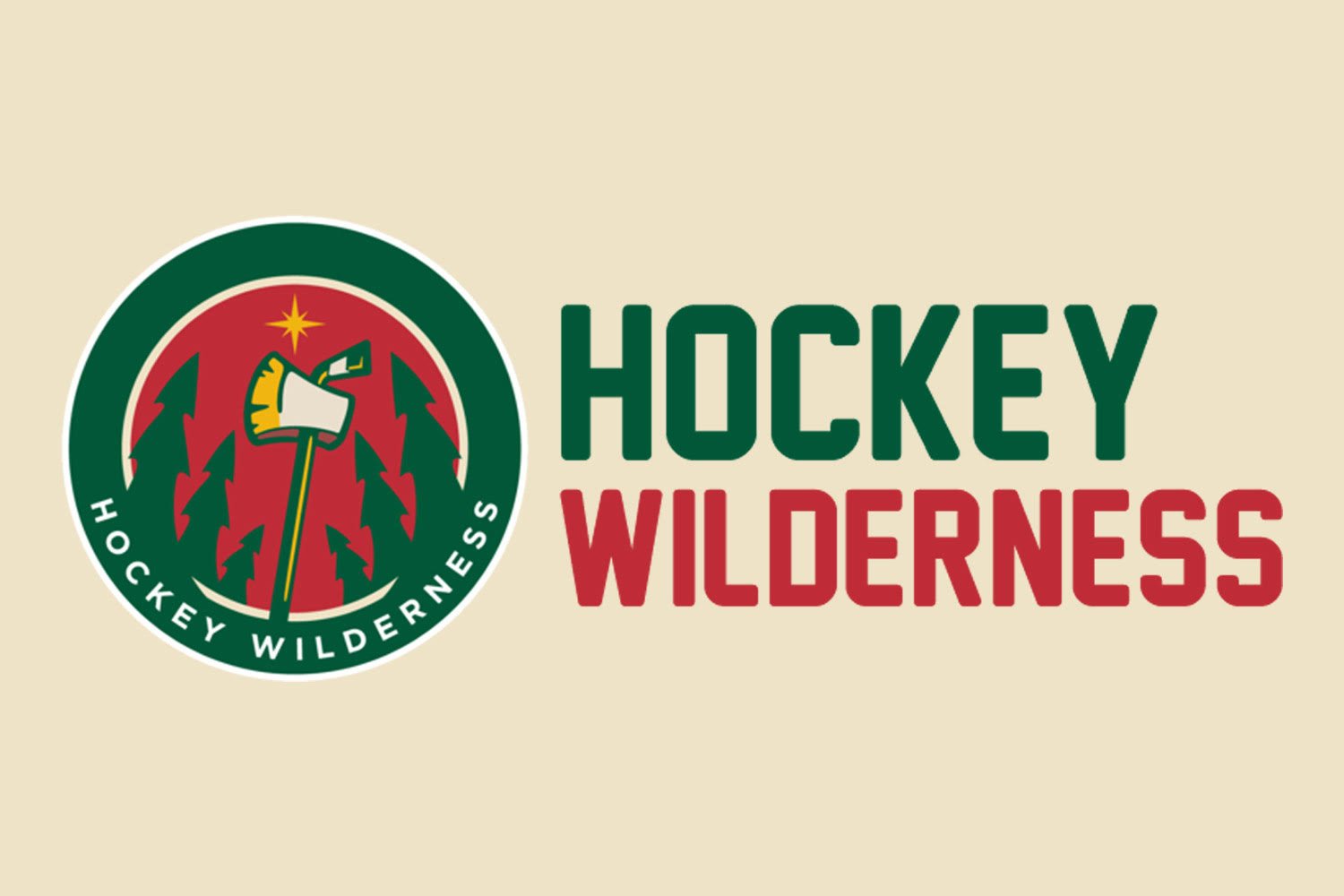 If the Minnesota Wild could have bought out Jason Pominville this summer, they would have.
When 33-year-old Dany Heatley's production fell off from 53 points to 28 in just two years, the Wild sent him packing. When Thomas Vanek's points plummeted from 68 to 41 in two years, Minnesota terminated the final year of his deal at age-32.
Pominville's had a great career, but Heatley and Vanek were two of the biggest offensive stars of their era. If general manager Chuck Fletcher was willing to let those guys go, he shouldn't have had any qualms about cutting Pominville loose, as well.
Pominville's 2015-16 season was the stuff of nightmares. Two years after scoring 30 goals en route to leading Minnesota in points, Pominville fell off completely, registering just 11 goals and 36 points in 76 games. And when you consider that 12 of those points came in a magical 8-game stretch in February, it looks even worse. At age-33, with two years of sharp decline in production and shooting percentage, Pominville looked washed up.
He had to go. Except, he couldn't.
Pominville entered the summer with 3 years left on his 5-year, $28 million contract. Buying out a contract that size would've left dead money on the books for 6 years at a significant cap hit. And with the Wild trying to keep their team together before their window of contention shut, they couldn't have $5.5 million of completely dead money bogging their cap down for the next two seasons.
Despite all the things suggesting they should cut bait, Minnesota had to keep Pominville around.
Weirdly enough, it's working out well.
Much like his hair, Jason Pominville's game is making a stunning comeback at the age of 34. He's already closing in on last year's point total, notching 10 goals and 32 points in just 53 games. That's about in-line with aging vets Joe Thornton, Henrik Sedin, Marian Hossa, and Patrick Marleau.
And that's also 7th on the Wild. At first glance, that doesn't sound terribly impressive. After all, this was a player who was leading the team in points when he inked his massive deal.
But when you look deeper, you'll find his performance has been really great. Pominville is accomplishing this with just 14 minutes of ice time per night- that's ninth on the team among forwards.
In fact, when you account for ice time, Pominville is one of the most productive players in the NHL this year. Pominville sits at 13th in the league with 2.49 points per 60 minutes at 5-on-5. That's closely comparable to Connor McDavid, James Van Riemsdyk, and Alex Ovechkin. Decent company.
And what's more, he's not getting particularly lucky. Pominville's shooting percentage this season is a rather pedestrian 8.8%. And he's not cashing in on good luck on the part of his linemates, either. The Wild only shoot at 8.7% when Pominville's on the ice at 5-on-5 play. That's a solid, sustainable mark compared to players like Jason Zucker, Nino Niederreiter, or Mikael Granlund, who are running way high in that category.
And sure, there's little chance Pominville could keep up his stellar production playing 18+ minutes a night against top competition. His last two seasons more or less proved that. Fortunately, he's not being asked to.
But one great thing that Bruce Boudreau has done in his short tenure as Wild head coach is refuse to hammer a square peg in a round hole. He's not interested in forcing a player into a role based on his contract or stature in the league. He simply wants his players to do what they're best at.
So he changed Pominville's role from that of a top-line player who's leaned on heavily in all situations to a depth scorer. It's a move that's saved Pominville's career, and Pominville's returning the favor by making a positive impact for Minnesota.
If you want to attribute his uptick in points as a fluke, or streakiness, that's fine. He's performing well for Minnesota in other ways, as well. For one, he drives play for the Wild. His 51.7% Corsi for percentage is second on the team, and has also managed to get 55.7% of the scoring chances when he's on the ice.
And this is true even though Pominville has been moved up and down the lineup all season. He's seen over 100 5-on-5 minutes with Niederreiter, Granlund, Erik Haula, Zach Parise, and Mikko Koivu. You can add Eric Staal to that mix, too, with 89 minutes.
But even when asked to do different things on different lines, Pominville's been able to control play alongside each of them. Sometimes it's paid off very well, like when Boudreau put Pominville on Charlie Coyle's wing as a way to spark Coyle in Winnipeg. Sometimes the results haven't worked out as well as the process indicated (like when he was with Staal and Parise). But regardless, Wild fans have to like how he's adapted to so many players, fitting into whatever style is asked of him.
It's that versatility, his ability to go on a complete tear, and his refusal to take penalties that make him...
Dare I say? Indispensable.
Pominville still has some warts. He's not as good defensively as he used to be, and he's still prone to extended shooting slumps.
But even with those flaws, even in a reduced role, Pominville has been a quiet, overlooked part of the Minnesota Wild's success this season. Pominville isn't worth his cap hit, and he probably won't be for the rest of his contract. But over-paying for a 45-point scorer is going to look like a much better option next season than lighting $4+ million in cap space on fire.
That buyout talk is gonna have to be delayed indefinitely. Jason Pominville has punched his ticket to St. Paul next season.