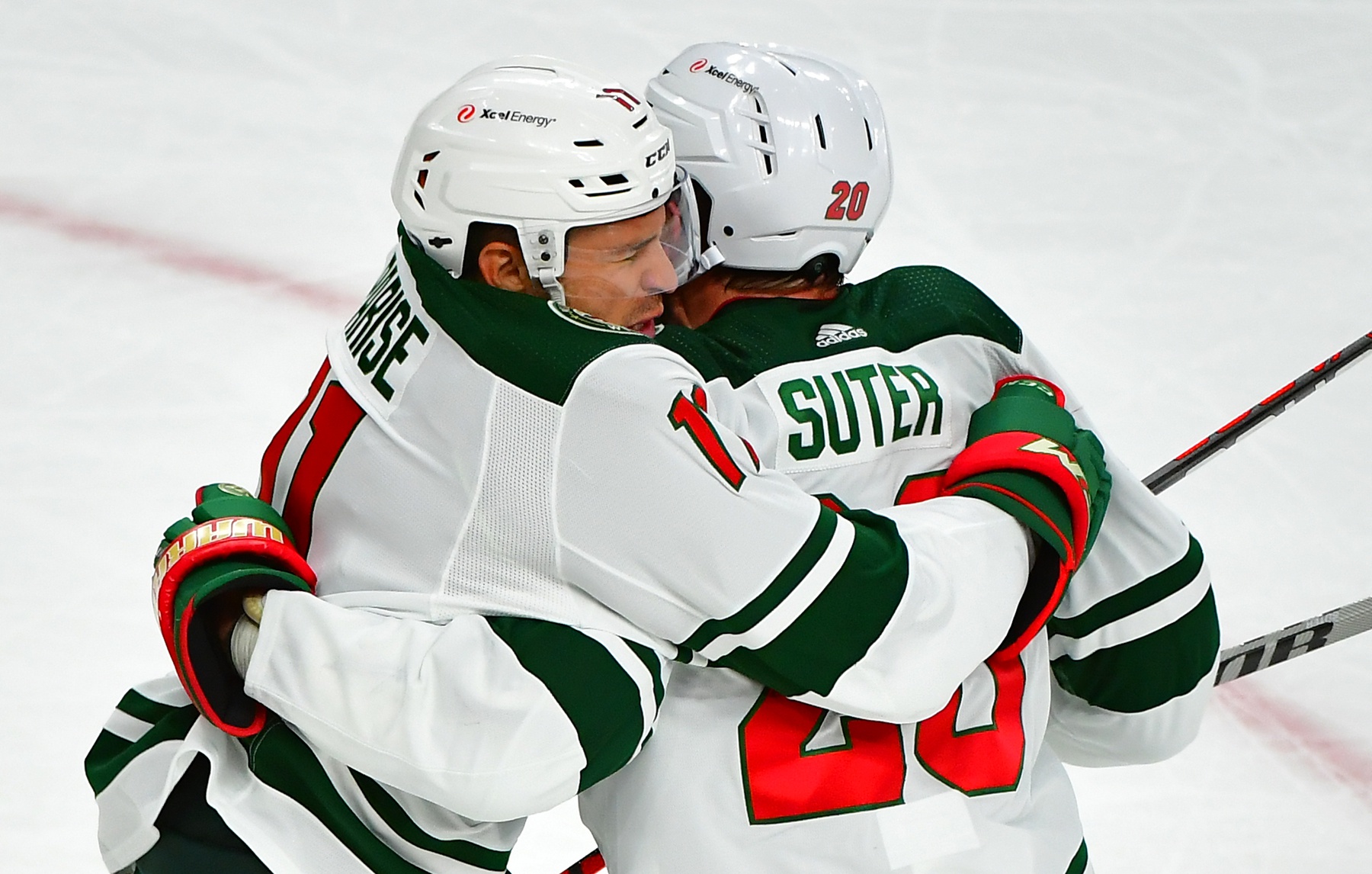 No one has yet written the book that goes behind the scenes with the 2010s Minnesota Wild. If someone ever publishes a comprehensive history of them, though, it promises to be fascinating. Tracking the franchise's first relevant moment, the twin signings of Zach Parise and Ryan Suter, to their slow, nine-year failure to build on it would be inherently compelling.
For sure, this book would also probably have a lot of juicy details. Some hot goss. The dirty linen that shows up in a tell-all book involving professional sports and the characters and egos that drive them. The dynamics between coaches, players, management, and ownership. Folks, we want the juice.
Any fan of the Wild knows that juice is there, too. For a decade, fans have seen a slow drip of details that hinted at turmoil behind the scenes. Whispers of rifts in the locker room. Stray hints from reporters and columnists that the veterans were running the asylum, headlined by the $98 million men.
It's the kind of speculation that comes standard when, say, your two star players hire a former NHL coach to drill them on the power play during the offseason, then invite that coach to a morning skate without the current coaches' approval. Classic misunderstandings, you know?
But it basically remains speculation. Most people who've been through the Wild organization have kept quiet about the particulars of the Parise/Suter Era. The people who've gone on record have acknowledged issues but kept things vague.
Or, to put it another way, the Wild don't have a version of Jason Arnott yet.
Arnott, a former teammate of Suter's on the Nashville Predators, went on the Cam & Strick Podcast last week and dished on quite a few players. Suter was one of them.
"The attitude of [suter] was night and day to [Shea Weber]. All [suter] would do is complain about, How come he's not on the power play? How come he doesn't play enough? I can't believe this guy's making this much money. ... I heard he was a big distraction in [Minnesota's] dressing room, and knowing Billy Guerin, he's not putting up with that. He's cleaning house."
As for a final barb, Arnott added, "And now look at them. [Guerin's] built a phenomenal team without all that money and distraction." And wow, wouldn't you know it? It certainly seems like Guerin agrees with that.
"I've been here three years," Guerin told the media at Tuesday's end-of-year press availability. "This is the first season now that management, coaches, and players alike were able to do exactly the way we wanted to do them."
For you at-home detectives, you don't exactly need an evidence board and some string to figure out what he's talking about. When asked to follow up on that, he said, "We wanted to create something that was different and special," and most damningly, "And without any obstacles in the way."
After ten months, Guerin got as close as ever to saying the quiet part out loud. Remember, at the time of the buyouts, Guerin said, "We know how much they've meant to this team and to the city. ... These are not great choices to make, these are not great decisions to make, but you have to make them, and you stand by them."
Guerin stood by those decisions, even if one of them was controversial. The Parise buyout was easy to see coming, as there was an on-ice case for his departure. Sure, there was a public benching and some fallout, but Parise ultimately wasn't the player he used to be. He produced 0.40 points per game the season before, and frankly, didn't do better for the New York Islanders (0.43).
Suter, though? That's another story. Suter was still productive and playing 22 minutes a night. His offensive numbers might have dipped, but his 32 points for the Dallas Stars this year showed he had something left in the tank. Suter's not playing out the string, and his issue wasn't even necessarily his salary cap hit. Guerin all but confirmed it on Tuesday.
That's the closest we've seen a member of the Wild spill the whole story about the Parise and Suter days. But if you've been listening to the players, they've been saying it all year. The entire season can be read as a rebuke of the Parise/Suter culture.
Any time you heard a player, especially a veteran, talk about how special the group was? Or raving about the locker room dynamics? Whether intending to or not, they were comparing it to the past.
Two particular passages of Dane Mizutani's Pioneer Press article on Marcus Foligno and Matt Dumba getting the alternate captaincy really stick out. The first:
Asked if it feels different this season, Dumba smiled and replied, "Yeah, much different. Just being able to be yourself is a great thing."
And then, referring to rookie Adam Beckman being vocal in the locker room during training camp, we have this from Dean Evason:
"It's not like somebody is going over to (Beckman) saying, 'You're a rookie. You can't freaking talk like that. Just sit in the corner,' " Evason said. "Those days are done. Those days are over."
There's hardly any space between the lines to read. Even if you don't want to read between the lines, how damning is it that an innocuous statement like It's important that people feel comfortable at work to immediately be thought of as an indictment of Suter and Parise?
Of course, this doesn't absolve Minnesota, Guerin, or Evason of this postseason failure. They'll have to ask themselves why the results were the same after running the organization their way this year.
Even though they're gone, though, the shadow of the two players lingers with Minnesota in the form of dead cap space. As things get harder for Guerin to field a competitive team, there may be second-guessing as to whether it was wise to slam on the gas and drive over the buyout cliff.
It sounds like there's no second-guessing from Guerin, and he told us why on Tuesday. Arnott told us why last week. The Wild have been telling us why all year. We may never know the full story. But we already know more than enough about why it may not have only been wise but necessary to do it.