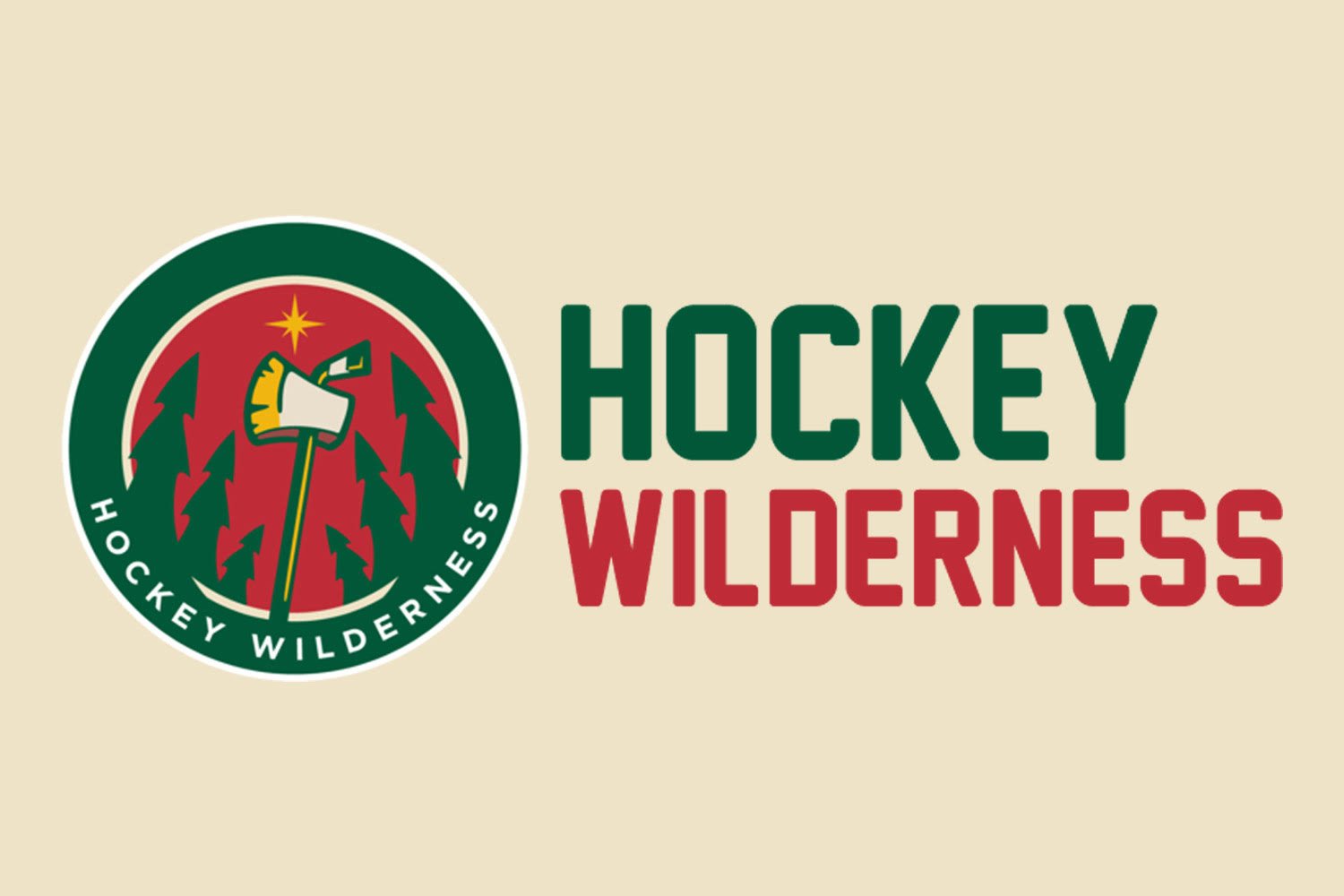 Jared Spurgeon, or Tank, has been a fan favorite of Hockey Wilderness for a long time. Ryan Suter is more well known and generally gets more recognition, but Spurgeon has been the Wild's best defenseman for awhile. Spurgeon is a smart, two-way defenseman who is good despite his smaller stature. One of the easiest things to notice about Spurgeon is how he plays bigger than he is. He often plays physically and checks bigger players successfully. Over his career, he also hasn't taken many penalties, despite the difficulty that playing defense presents to that challenge. While there are still plenty of games left this season, Spurgeon should win the Lady Byng Trophy.
The Lady Byng Trophy, like other end of season awards, is voted on by the Professional Hockey Writers Association (PHWA) and awarded to the player judged to have been the most gentlemanly who also kept up a high playing ability. Originally awarded after the 1924-1925 season to Frank Neighbor, the Lady Byng Trophy has been awarded a total of 91 times. Interestingly, it has only been awarded to defensemen five times over its history and only once in the last 60 years. Brian Campbell was the most recent defenseman to win the award in 2012.
Spurgeon already has more penalty minutes this season than any of his other seasons with 18, but over his career he's been able to keep his PIM down while keeping a high standard of play. Since joining the league in the 2010-2011 season, Spurgeon has only accrued 66 penalty minutes. Of players with at least 415 games played since then, there are only two players who have fewer penalty minutes, Marcus Johansson and Ryan O'Reilly, both with 60 penalty minutes. Thus, Spurgeon has the fewest penalty minutes of any defenseman with at least 415 games played since he joined the league. The next best defenseman is Nick Leddy with 79 and then Brian Campbell with 106.
Further, Spurgeon has a penalty differential of 17 over his career, which is the 3rd best individual penalty differential among defensemen who have played at least 4,000 minutes since the 2010-2011 season. Ryan Ellis and John-Michael Liles are the only two defensemen to have better penalty differentials over that time, and they have both taken at least 10 more penalties than Spurgeon. Out of the 169 defensemen over that time with at least 4,000 minutes played, there are only 8 who have positive penalty differentials.
Playing defense well isn't easy, especially at the NHL level. Playing defense well and taking minimal penalties is difficult. Playing defense well, taking minimal penalties, and drawing more penalties than you take is very difficult. Spurgeon accomplishes this with good vision, positioning, and mobility. Even if Spurgeon falls out of position, he has the tools and knowledge to prevent opposing players from getting good scoring chances. Since the 2010-2011 season, Spurgeon has the sixth best Scoring Chances Against per 60 minutes played rate among defensemen with at least 4,000 minutes played, and the five defensemen above him have all played at least 2,000 fewer minutes than him.
As Spurgeon has 18 penalty minutes so far this season, it might seem like a stretch to argue that he should win the Lady Byng Trophy this year, but Drew Doughty winning the Norris Trophy last year helped set a precedent. While the NHL's awards may be meant to only encompass a single season, the PHWA occasionally votes for awards based on overall career achievement. Moreover, it's not as if Spurgeon isn't already in the conversation. While he only finished 15th in voting last season, Spurgeon was the only defenseman in the Top 20 vote getters for the Lady Byng.
Ever since Spurgeon signed his new contract in December 2015, he has slowly started to gain more and more recognition around the league. We still often hear about Suter, but Spurgeon has gained the admiration of Bruce Boudreau and several national pundits over this season. Thus, Spurgeon should win the Lady Byng Trophy this year not only for his astounding gentlemanly conduct over his career but also the important role he plays on the team that has gone largely unnoticed for so long.
Thanks to Corsica for all the stats.