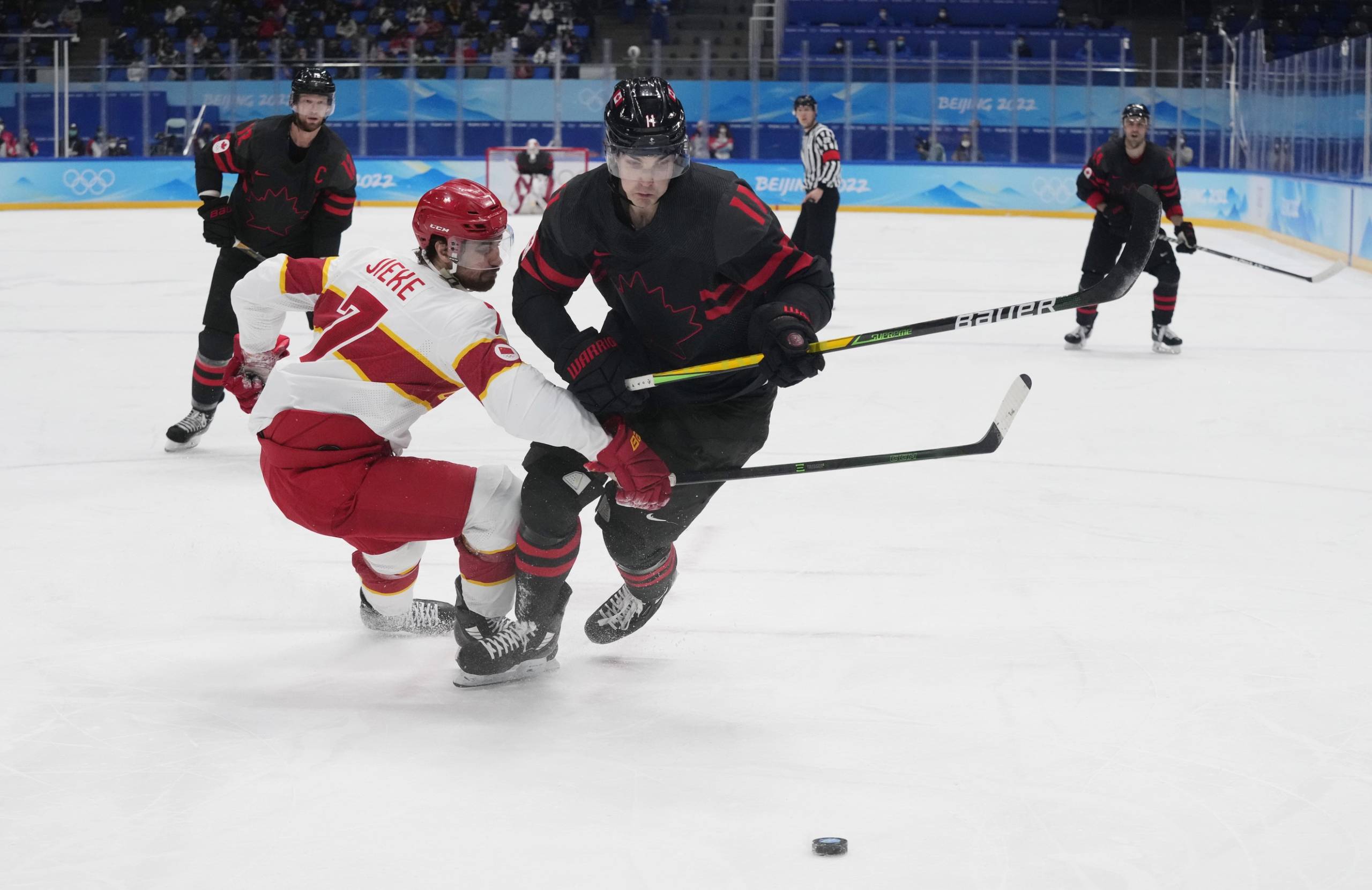 The Minnesota Wild's deep and talented prospect pool appears poised to get a little smaller. It looks like center prospect Jack McBain would prefer to start his NHL career outside the State of Hockey.
For weeks now, it was reported that general manager Bill Guerin was planning to sign McBain after his collegiate season. The emerging senior at Boston College was Minnesota's third-round pick in 2018. He could have signed his ELC last summer, following another disappointing season at Boston College. However, he struggled to create an impact on the scoresheet and returned for his senior season. This year, McBain saw his raw potential finally come to fruition, recording 18 goals and 29 points on a struggling Golden Eagles squad.
Due to the collective bargaining agreement, McBain needs to sign his ELC with Minnesota by this summer or be granted free agency. In an apparent sales pitch to sign with Minnesota, the Wild were willing to place McBain into the current NHL lineup and burn the first year of his two-year ELC. Yet, it seems the young Canadian prefers not to sign and wishes to enter the open market.
According to Sportsnet's Jeff Marek, and confirmed by The Athletic's Michael Russo, McBain's representation has already informed the Wild he would be testing the free-agent waters. However, if McBain waits until the summer to sign with another team, his two-year ELC would not start until next season. Therefore, he would need to wait until age 24 to sign his first contract as an RFA. But McBain's Boston College team is on the verge of being eliminated from postseason play, and he could be inserted into an NHL lineup as soon as next week. If that happens, his ELC contract will start this season, leading McBain into a new contract a year earlier.
For that reason, it's in the best interest of both the Wild and McBain to find him a preferred landing spot. McBain gets to free agency a year early, and the Wild at least recover some assets instead of watching McBain leave for nothing this summer.
How did we even get here? The Wild, just like every NHL team, would love to be able to insert a 6'4" center who can skate into their lineup. Surely Bill Guerin did everything he could to sign the Canadian Olympian, right? Due to cap complications, McBain may have become tough to sign following his two years in Minnesota. But a cost-controlled center with talent would help the Wild not only this season but next year as well.
With Guerin willing to insert McBain into the lineup immediately, it seems he did all he could to sign him. The decision not to sign with Minnesota appears to be coming from McBain and his agents/advisors. Yet again, one has to wonder why.
If McBain is confident in his skills, it seems there may be few options more tantalizing than starting his career within the State of Hockey. Yet, as Russo suggested, "McBain likely looks at the Wild as now being hard to crack up the middle, with Ryan Hartman, Joel Eriksson Ek, and Freddy Gaudreau in place as the 1-2-3 and first-round pick Marco Rossi potentially on his way next season."
What now?
Placing what little is remaining of this season aside and focusing on the best situation for McBain next year, you would be hard-pressed to find a team with center depth less desirable than what the Wild currently have signed. Pair that with ample talent on their wings, and it seems the Wild could provide McBain with the perfect situation to flourish.
Yes, Hartman is having a breakout season. But anyone watching the Wild knows his point totals result from playing the pivot between Mats Zuccarello and Kirill Kaprizov. And yes, Eriksson Ek isn't going anywhere, but one could also hardly cement Gaudreau as the third-line center next season.
With Rossi more than likely being elevated to the NHL club next year, I imagine the Wild will give him the first crack at centering the first line. Furthermore, with Fiala seemingly pricing himself out of a contract extension by the day, the third line in Minnesota looks to be wide open for the taking. McBain could be given the shot to center a line with emerging superstar left wing Matt Boldy, his former teammate at Boston College. And he'd have another promising talent on the opposite wing, such as Adam Beckman, Brandon Duhaime, or Hartman. Starting your career surrounded by that level of skill would only bode well for McBain.
The Wild's roster situation provides McBain with every opportunity to play meaningful minutes, should his play warrant it, and produce on the scoresheet. With McBain asking to sign with a team this year and burn the first year of his contract, his first full season in the NHL would also be his first contract year. McBain's goal seems to be to get to his second contract as soon as possible, and he wishes to play for a team that would allow him to perform at his best before then.
But it's tough to imagine why McBain and his representation would look at the Wild as a less than desirable situation for him to perform and excel in next year. They have begun the process of finding the right team to give him the best chance to showcase his talents. However, he may find that the grass is not always greener on the other side.