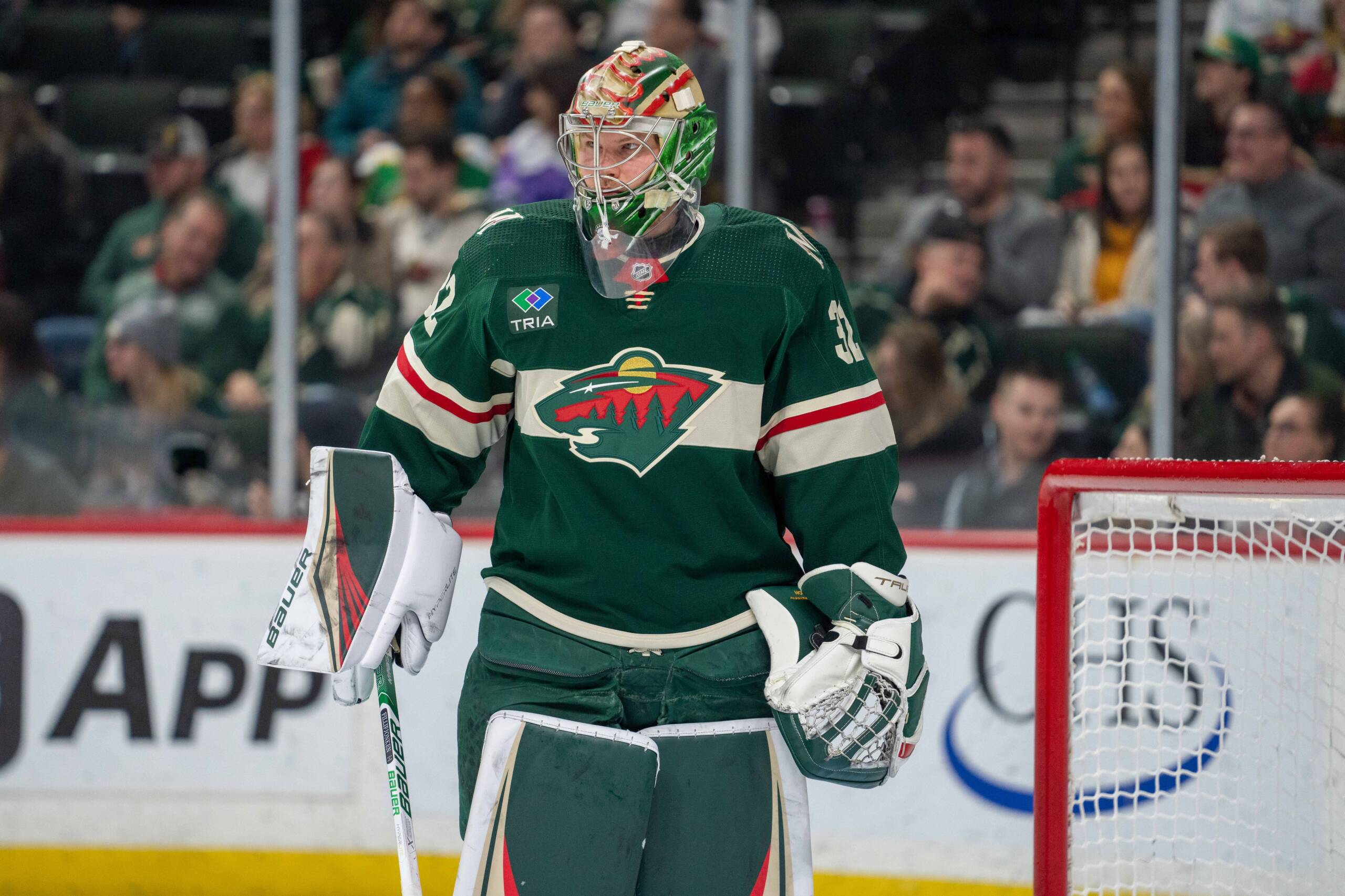 Bill Guerin wasn't afraid to share his thoughts on the Cam Talbot situation this summer. The Minnesota Wild signed Marc-Andre Fleury to a two-year, $7 million extension on July 7, prompting a meeting with Talbot's agent, George Bazos. Safe to say, Bazos wasn't thrilled that Fleury, 38, got a $3.5 million deal when his client was making $3 million.
"We both stated our opinions," Bazos texted Pierre LeBrun. "Billy has a lot to think about."
Guerin's response?
"I don't have shit to do."
Give Guerin this: We all knew where he stood on the matter.
"Cam Talbot's under contract," Guerin continued. "George can say whatever the hell he wants. My team's set right now, and that's the way it goes. We can have all the discussions we want. Cam's a member of our team. We really like Cam. All we're trying to do is win."
In case you haven't noticed, Talbot isn't in Minnesota anymore. In that sense, Guerin was wrong. The 35-year-old goalie is toiling away on an Ottawa Senators team that's going nowhere. He owns a .905 save percentage (SV%) and a 2.90 goals-against average (GAA). Those are perfectly fine numbers for a player his age, but a step down from the .913 SV% and 2.71 GAA he had during his two-year resurgence in St. Paul.
But Guerin was right about one thing: Filip Gustavsson is good. Like, so good that you look at it now and go, how in the hell did Guerin pull this trade off? Four days after Guerin dropped an expletive in a public setting, he pulled off an Ocean's 11-level heist. It would be like if George Clooney and Brad Pitt lost it on a pit boss days before simultaneously robbing the Bellagio, the Mirage, and the MGM Grand.
Most people don't make savvy decisions when they're frustrated. But then again, 96 hours should be enough to cool off. The Wild sent a declining Talbot to Ottawa and got Gustavsson in return. The 24-year-old goalie is on the cusp of reaching his prime and is wrestling away the starting job from Fleury. It's exactly what they needed him to do. Fleury, 38, is a Hall of Fame goalie at the end of his career; Gustavsson could be Minnesota's goalie of the future.
That's a nice bit of news for a Wild team that hasn't done a lot right lately. They had a fun 113-point team last year, then traded 33-goal scorer Kevin Fiala for cents on the dollar. As a result, Matt Boldy is stuck on an island, and they only have one scoring line. Minnesota has the league's deepest prospect pool because they draft well, but they're having trouble developing players. Therefore, they don't have a center for Kirill Kaprizov's line and lack a succession plan for if they trade Matt Dumba. They need skilled, affordable talent, but their coach doesn't seem to love working with young players.
The result? They're an uninspiring team again.
But they did one thing right. They pickpocketed Ottawa, a team that hasn't made the playoffs since the 2016-17 season. Erik Karlsson led them on a run to the Eastern Conference Finals that year, and they traded him to the San Jose Sharks in 2018. Their 73 points last year was the highest point total since they last qualified for the playoffs. They finished seventh in the Atlantic Division.
However, we have to ask to what extent this was great scouting on Minnesota's part, and how much of it was good fortune. Trading a mid-30s goaltender for a 24-year-old potential franchise starter is an outlier outcome. The only downside to this trade is it's hard to replicate. Teams that develop players well will have a pipeline of talent to draw from. Teams that have superstars can re-sign them. But few teams are able to pilfer from the Bellagio, the Mirage, and the MGM Grand every time they make a trade.
Therefore, the Wild have left themselves in a predicament. On one hand, they have a promising young goalie in Gustavsson, a franchise player in Kaprizov, and a steady captain in Jared Spurgeon. On the other, they need another Top-6 center, and their defensive corps isn't what it once was. Minnesota is perilously close to being caught in No-Man's Land. Too good to blow up it, but not good enough to win in the playoffs – if they qualify for the postseason at all.
It's hard to see what the plan is. They're stuck in cap hell because they bought out Zach Parise and Ryan Suter. Therefore, my suggestion at the beginning of the year was to build a scrappy young team. Instead, they stuck Marco Rossi in the press box and then exiled him to Iowa. And now they're sitting Calen Addison in the rafters. Pulling off a generationally-great trade and failing to develop prospects is like robbing the Bellagio and then investing all the money in Bitcoin. It's a shame, because there's nothing more thrilling than a heist.