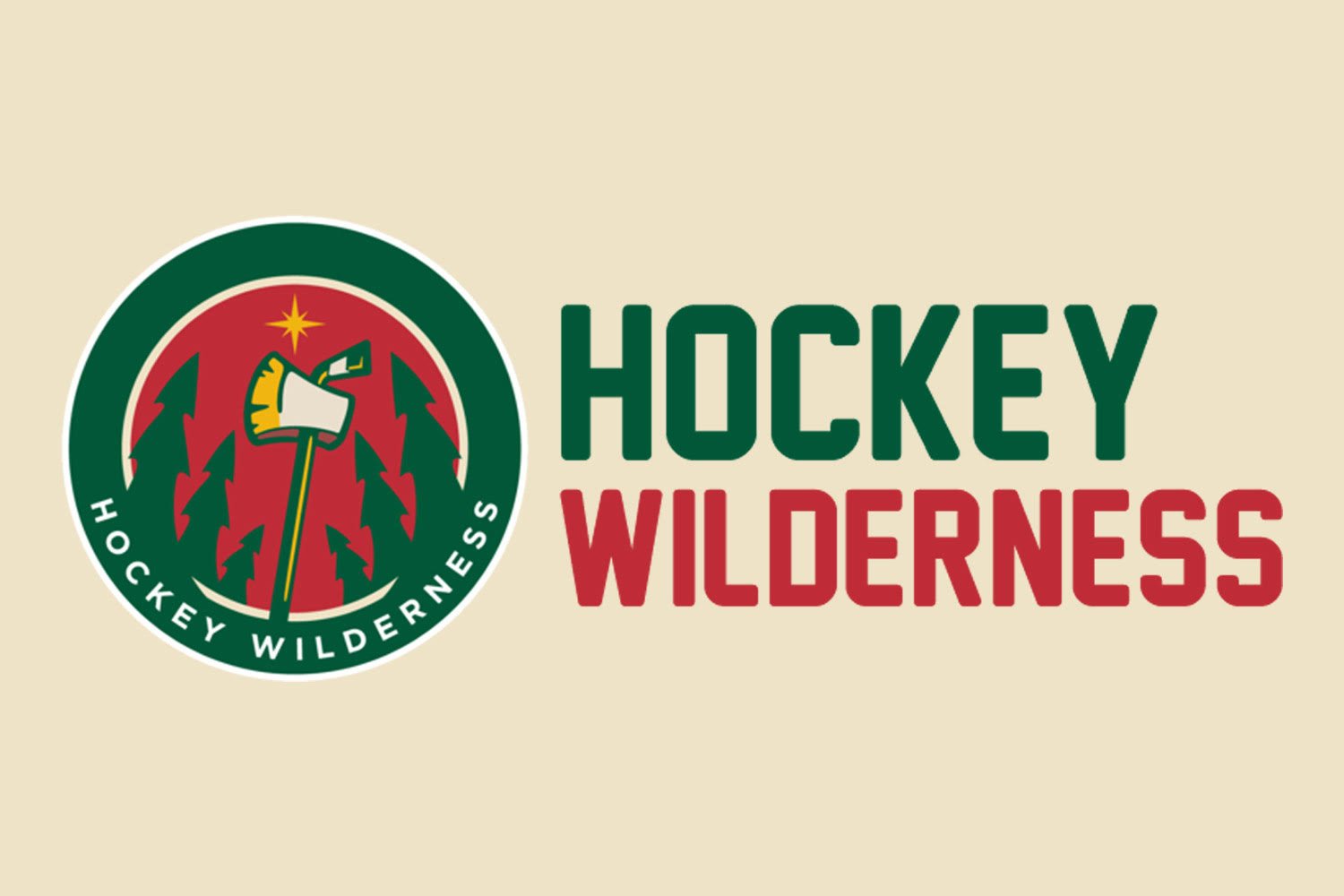 The story of Darcy Kuemper is laden with drama. He's been through a lot with the Minnesota Wild, and when you start to think about it, it's no wonder he gets trapped inside his own head at times. Kuemper was touted as the next number 1, but those expectations have never been realized. Is this more a product of his performance? Or could the organization be partly to blame for his fall from grace?
To figure it out, we have to go back to the beginning.
Darcy Kuemper was born on May 5th, 1990 in Saskatoon, Saskatchewan Canada...
Alright, maybe we don't need to go that far back.
Darcy Kuemper's career in the NHL started in the 6th round of the 2009 NHL Entry Draft. Kuemper was the 2nd goaltender the Wild drafted in 2009, behind the Wild's 3rd round selection of Matt Hackett. The table was set, almost immediately, for a goalie battle between the 2 draft choices. Who would be the future, and who would be the fodder.
By most accounts, Matt Hackett had the edge. Hackett's road to the NHL was nearly set in stone. He earned his first call-up in late November of 2011, and saw his first action on December 6th, 2011 when he came in relief of Josh Harding. Harding was injured early in the game against the San Jose Sharks, thrusting Hackett into duty. He stopped all 34 shots he faced in the Wild's 2-1 victory that day.
Kuemper would not earn his first call to action until February of 2013. He was recalled as Josh Harding was suffering from symptoms of MS. His first game would come at home against the Detroit Red Wings on February 17th. He stopped 29 of 31 shots in a 3-2 victory over the Red Wings.
Kuemper's confidence would be bolstered further, and his future with the organization seemed to solidify when Hackett, along with Wild prospect Johan Larsson, were dealt in a trade deadline deal on April 3rd, 2013 to the Buffalo Sabres for Jason Pominville. Kuemper would now stand alone atop the throne of the Wild's future netminder depth chart.
For any young netminder, having what had been considered the future netminder for an organization traded away has to boost your personal morale. The team was essentially telling Kuemper that he was the future, as long as he showed he had what it took to succeed at an NHL level. The Wild's desire to win now wasn't something that afforded Kuemper any time for growing pains between the pipes. Tag teaming the win now mentality, was a goaltending situation no organization envied.
Harding's health pockmarked his career. A dual ACL/MCL tear in a preseason game against the St. Louis Blues in 2010 spoiled his campaign that season, and MS cut his career short as he missed increasingly more time to the debilitating disease. Not to mention that Harding literally kicked off the 2014 season in the infirmary.
Things weren't looking any better with the Wild's other "NHL level" goaltender. Niklas Backstrom's decline was in full swing. His save percentage was plummeting while his goals against average grew at a steady pace. It was beyond clear that age was catching up with the Wild's long-time number 1 guard.
So it seemed the Wild's success hinged on Darcy Kuemper. No pressure kid.
Kuemper sputtered, as did the whole team in the depths of winter in the 2013-14 season. He dealt with concussion symptoms for nearly three weeks on the stretch run toward the post-season. The team's annual December/January vacation from winning. So this kid, who had seen nothing but clear skies and calm seas, started catching glimpses of his first squall on the horizon. His name was Ilya Bryzgalov.
Bryz was brought in to get the team back on track and because Backstrom was shut down for the remainder of the season after nursing a sports hernia. Mostly as an experiment at the time, but with Kuemper unable to get out of his head at times the team rallied around Bryz. They would sneak into the playoffs and have one of the more memorable, and contentious runs in first round of the playoffs.
Kuemper could once see his future coming to light before his very eyes. After a mostly successful stretch string of playoff games in spring of 2014, along with a pretty nasty showing at the start of game 7, he was eyeing free agency and had the Wild in a tight spot. The restricted free agent held out on re-signing with the team. The team had let Bryzgalov walk, Harding's MS was getting worse, and Backstrom was no longer reliable in net. Sealing the Wild's fate, and Kuemper's, would be Josh Harding breaking his foot after kicking a brick wall.
The very next day, the Wild were essentially forced to re-sign Kuemper, and given no wiggle room, a 2 year deal it would be. Kuemper would start a career high 28 games in 2014-15, but numbers dipped and once again the Wild were left in a tight spot. If there was one thing killing the Wild early in 2014-15, it was clearly goaltending, with Kuemper carrying the load. This kid, who was rushed into a starting roll, was playing with his abilities a mile behind his confidence. Once again the Wild would need to bring in another veteran goaltender.
Once again the Wild's season began fall apart in the dark days of winter. Harding was out, Backstrom was a shell of himself, and Kuemper was struggling to keep the Wild afloat. Once again the Wild's hand was forced, and they had to seek out another goaltender. The savior this go around would be Devan Dubnyk. For a second straight season, Kuemper was unable to live up to expectations, and yet another hit to his psyche had fallen on the once promising net minder.
This all feels like a "Which came first, the chicken or the egg?" situation to me. While Kuemper is ultimately in control of his own game, what he was not in control of was the Wild's poor management of the goaltending situation. They had signed Backstrom to a 3 year deal, despite knowing he was falling off the ledge from being a top-flight goaltender in the NHL. Harding's MS wasn't really something you could plan for. It was an unknown before his diagnosis, and before his diagnosis he was just starting to shine as one of the premier south-paw netminders in the league.
Trading away Matt Hackett (and and no help in the minors with Johan Gustafsson) handcuffed the organization in regards to depth in net. When everything started unraveling on the Wild, Kuemper was thrust into a starting role he may not have been fully prepared for. It seems pretty obvious, actually, with the benefit of hindsight.
Kuemper certainly has the ability and the physical prowess to be a quality starter at an NHL level. The Wild's rush to win stunted his development. Their desire to bring a Cup to the Twin Cities set in motion a roller coaster of emotion for the young netminder. His ego was stoked by multiple moves by the Wild, and at each turn he seems to have squandered his opportunities. In reaction, the Wild made moves that had to be a hit to Kuemper's ego. Like the highs and lows of a given season, so too has been Kuempers confidence in his game.
Unfortunately for Kuemper, he's kind of stuck here. Once again the Wild are not really in a position with their organizational depth chart in net to make any moves right now. Their inability to stabilize the goaltending core has been a burden to their ability to properly develop a young pool of talented backstops. Kuemper is a prime candidate for a change of scenery in my opinion, and could be well served to be traded sooner rather than later. He'll certainly get his chance at the end of the season when his current contract expires and he becomes unrestricted free agent. If Kuemper can get out from under the cloud that has surrounded him in Minnesota, he might be able to shake his emotional demons and get his game back on track.