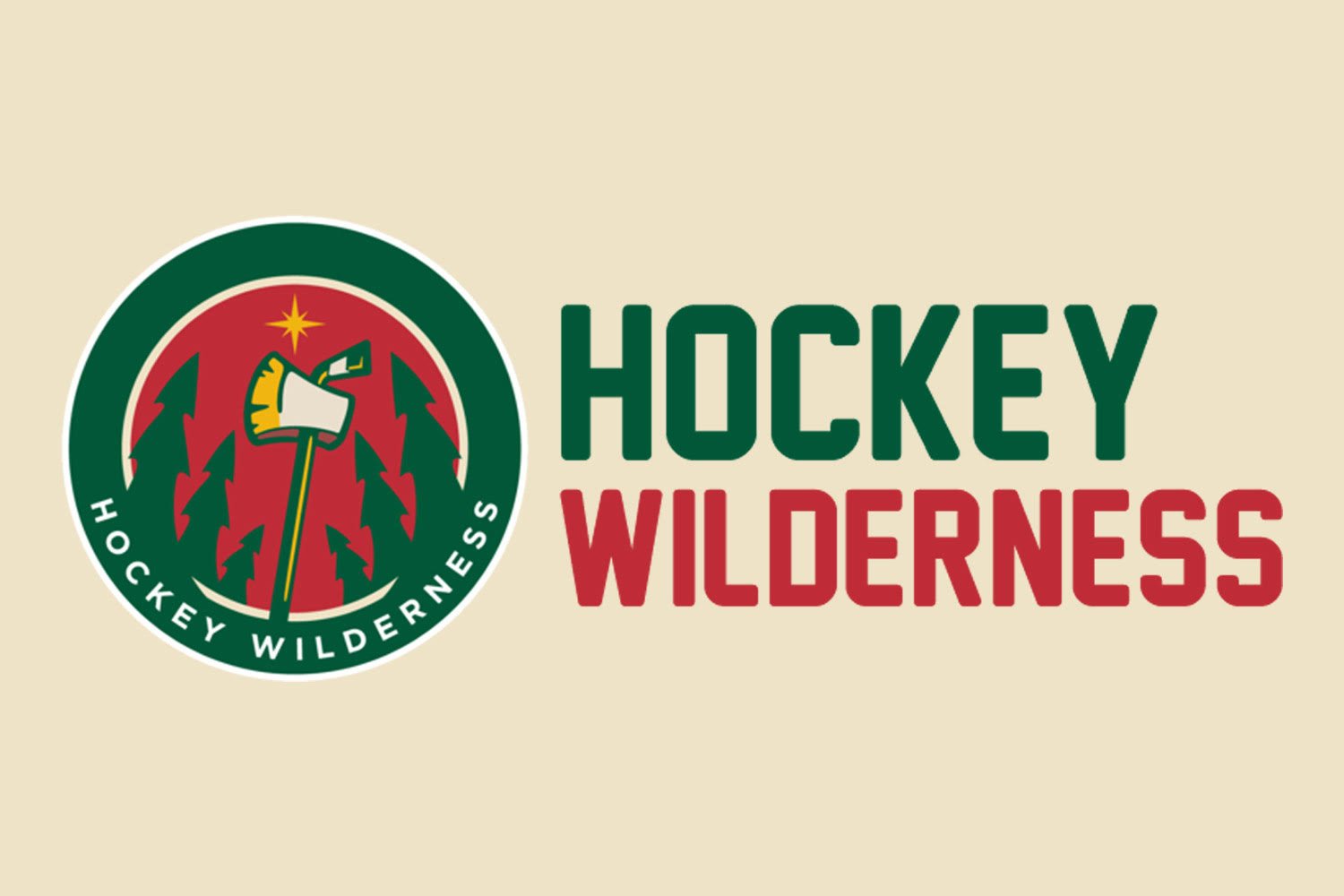 Note: Obviously, there are more important things than sports going on right now. Speculating about sports and entertainment during the trying times of the COVID-19 pandemic is not something we take lightly. But we are a Minnesota Wild blog, and it's our job and privilege at Hockey Wilderness to try to help our readers take their minds off the situation we're all in together. Please see the bottom of this article for more information and resources regarding COVID-19. In the meantime, please enjoy some meaningless speculation regarding the future of Mikko Koivu's NHL career.
Entering his 15th season as a member of the Minnesota Wild, as well as the final year of a two-year, $11 million deal, long-time captain Mikko Koivu has been peppered with questions regarding his future. Is the now 37-year-old centerman anticipating retirement? Will he try for one more go with the only NHL team he's ever played for, maybe at a lower salary? Or would he do what many other stars have done and chase the elusive Stanley Cup with another team?
At training camp, on opening day, in the middle of the highs and lows of the season and even at the trade deadline, the question was the same, and so was the answer — there will be time for that later; let's focus on now. But at no point when that question was asked did Koivu, the reporters, or any of us think that the NHL season could potentially end the way it appears it might — suspended (and potentially cancelled) due to fears surrounding COVID-19. So, with the Wild season potentially done for 2019-20, does the premature end of the NHL season mean the end of Mikko Koivu's long and storied career?
If it does, Koivu can be proud of his accomplishments with the Wild, even if his tenure in green and red never saw him or his teammates lifting hockey's holy grail. Koivu is the current all-time Wild leader in games played (1,028), points (219), assists (504), plus/minus (+70) and shots (2,270), and is second in goals (205) and power-play goals (60). He's been the only permanent captain the Wild have ever had, and while his play over the last couple years has been on the decline (while his injury issues have risen), no one inside the organization has ever questioned his leadership or dedication to the team.
And while there's so much that is unknown regarding Koivu's future (not to mention the future of the NHL, or sports in general), by reading the tea leaves, we might be able to predict how this all ends up.
Possibility 1: Koivu re-signs with the Wild
Koivu has spent all 15 years of his NHL career with the Wild, and as recently as last month said this to The Athletic's Michael Russo:
While this could also mean that Koivu wishes to retire as a member of the Wild, the fact that he refused to waive his no-trade clause at the deadline shows that, at the very least, Koivu enjoys playing in Minnesota and isn't necessarily wanting to chase a championship like other stars nearing the end of their career.
Add to that the fact that the season may be ending the way it is, and there might be a feeling of having unfinished business. The Wild were starting to gel and get back into the playoff hunt. Young guys like Kevin Fiala were taking their games to the next level. And if the NHL doesn't resume regular season play, the season will be shortened by 10 games or more, meaning that's more wear and tear Koivu's body won't have to face. All of those factors taken together, along with the fact that the Wild don't have a lot of great or up-and-coming options at center, mean that there's a chance the Wild might have Koivu back for a 16th season — if Koivu is willing to take a team-friendly deal.
Possibility 2: Koivu heads somewhere else
Koivu loves it in Minnesota. He likes his teammates, and he doesn't want to play anywhere else. That much was clear when he declined to waive his no-movement clause at the trade deadline.
The fact that it was even a question leads one to believe that the Wild might be wanting to move on.
Koivu has played much of the second half of the season on the fourth line, only coming up due to injuries (like the most recent one to Luke Kunin), and has been taken completely off the power play. This, on a team that has had Victor Rask above Koivu on the depth chart for much of the season, and acquired Alex Galchenyuk in the Jason Zucker deal for their third-line pivot. His minutes have dropped to around 12 per game, down from his career average of 19:23, as well as the first five games of this season where he averaged over 18 minutes per tilt.
If Koivu decides he does have another run left in him, especially after a shortened season that ended heartbreakingly close to another playoff run, he might not have a choice but to pursue it elsewhere. And considering Russo was reporting that there was believed to interest from a number of teams, Koivu should have some options if he decides to pursue free agency. But going to another team at the deadline is one thing, because you mostly know where the team stands in the run-up to the playoffs. Joining a new team in the offseason is a bit more risky. Which leads to the last, and in my opinion, most likely option...
Possibility 3: Koivu has played his last game in the NHL
Mikko Koivu is reportedly very secretive when it comes to his personal plans, and he has every right to be, so we won't likely hear from the man himself until he comes to his own decision regarding his future in the NHL. But to hear the quotes and whispers from those who know him best, it seems that Koivu may have worn an NHL sweater for the last time.
Russo quoted Mikko's brother, long-time NHLer Saku Koivu, as saying: "(Mikko) being 36 now, at this age, I really don't see him anywhere else other than a Wild jersey. It really means everything to Mikko that he's played only for one team, that he's been captain in Minnesota for so long, that he's been their franchise player. For me, it would be really weird to see him in any other jersey than the Wild."
Russo also more recently reported that people close to the Wild centerman believed that, even prior to the coronavirus-related stoppage, that Koivu would seriously consider retirement after the 2019-20 season concluded. And now that the realities of a pandemic are becoming more and more known every day, no one would fault anyone for looking out for their families first and foremost, and that includes NHL players on the verge of retirement.
But even if COVID-19 isn't a long-term worry (and let's all hope that it isn't), Koivu has had a long, successful NHL career. He's been an All-Star, a Selke award finalist, an NHL captain and a hero to fans all over the world. He celebrated his 1,000th game this year, and had a fantastic game against Columbus towards the end of last month, scoring two goals in a 5-4 victory that started the Wild on a 6-2 run that got the team back into the playoff hunt. It's not a Stanley Cup, and it's not even a deep playoff run, but it's a finish to a career that he can be proud of if he decides to step away.
None of us know for sure how this will end. All we know is where we sit today — with the Wild out of a playoff spot, and no games in the foreseeable future. And if the 2019-20 season has come to a close (at least as far as the Wild are concerned), "later" could very well be now, and Mikko Koivu may have played his final game in the NHL. But no matter what path he decides to take, let me say as a fan and follower of the team and Koivu's career — thank you, Kaptain.
What do you think, Wild fans? Does Koivu have a future with the Wild? Will Minnesota bring him back, or will Koivu have something left in the tank for another team? Or will Koivu hang up the skates on a storied career?
We here at Hockey Wilderness will continue to provide updates on this situation as soon as details become available. During what is a stressful time, we want to emphasize the importance of staying safe and putting your own health first. Make sure to practice good hygiene by doing the following — avoiding close contact with those who are sick, disinfecting surfaces that tend to collect germs, not touching your face with unwashed hands and washing your hands regularly and for 20 seconds. If you feel unwell or are exhibiting symptoms of COVID-19, please contact your healthcare provider immediately. For more information on the COVID-19 pandemic, and what to do to prevent the spread of the infection (or what to do if you become infected), please visit the Centers for Disease Control and Prevention website. If you are based in Canada, please visit the Public Health Agency of Canada website.