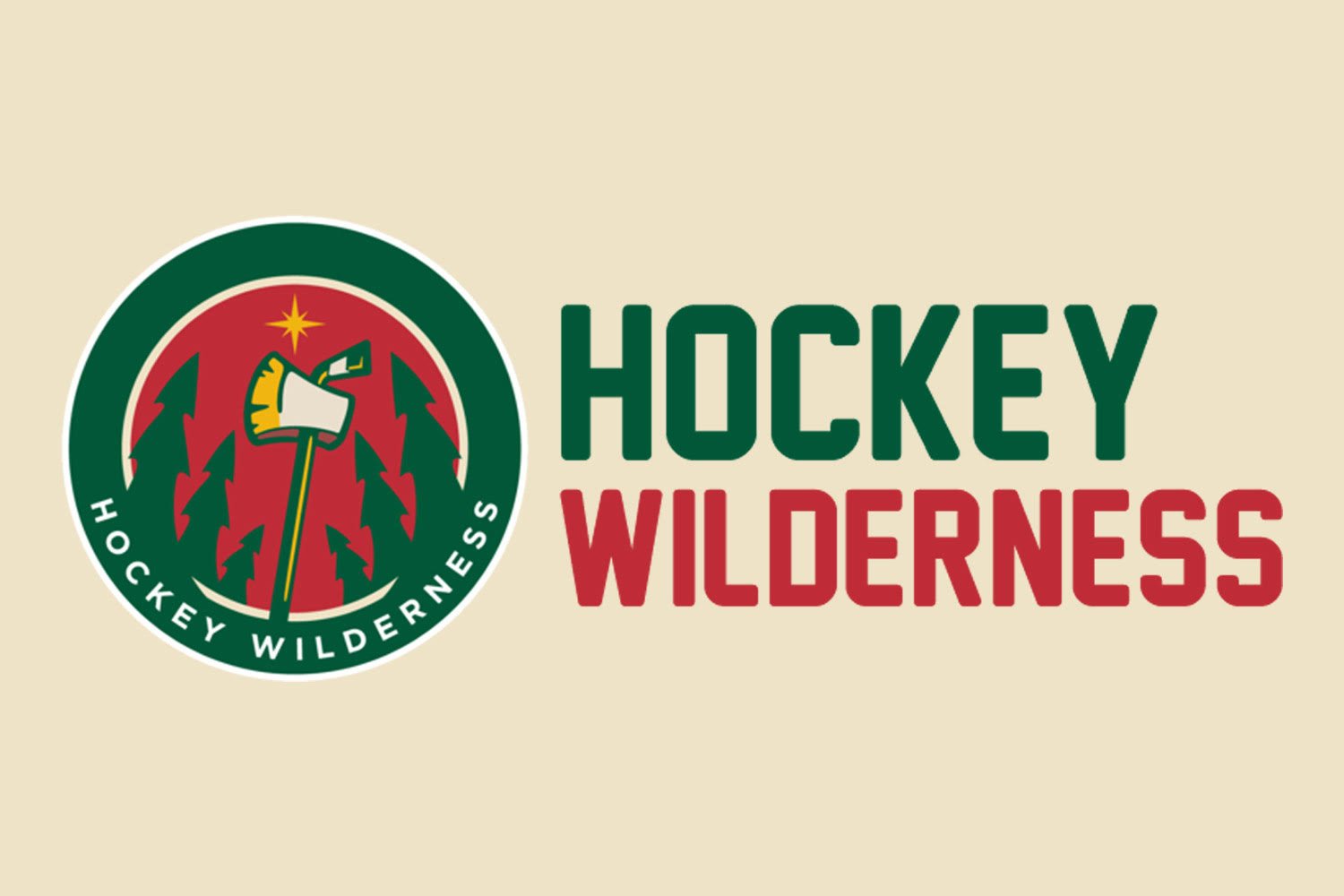 Marco Scandella has been a regular on the Wild blue line since 2013-14, and on November 30, 2014, he signed a 5-year, $20 million contract. Since entering the years covered by that contract, the level of his play seems to have dropped. In 14-15 he scored 11 goals and 12 assists for his career high for points and goals. He established that he has a good shot, which he can get on net even from afar. For most of that season Scandella played with Jared Spurgeon. Together they saw 573 5v5 minutes and had a CF% of 52.90. The only other notable pair Scandella had in the season was Nate Prosser who he played 147 minutes with a CF% of 50. Now Scandella's 14-15 stats were boosted by a 9.8 sh%, which, for him, isn't really sustainable, but when he dropped to 5 goals and a 4 sh% in 15-16, it was a big disappointment. Scandella had to make up for the loss in goals by adding 16 assists for 21 total points, just 2 less than the year before.
This year he has only 2 goals and 3 assists in 32 games, which would put him on pace for 5 goals in an 82 game season. Over 71 game game pace, which is the max games played he can reach this season because of 11 games missed to an injury, he is on pace for under 4.5 goals and about 6.6 assists. So we'll round it to 5 goals and 7 assists as his sh% is below his career average. From 5 goals and 16 assists to 5 goals and 7 assists in a year does not show progress. In 14-15 when he had his best totals he also played just 64 games. He was on pace for 14 goals and 15 assists over the full season (which is still rounding down even).
What's tough is to tey and discern what's causing this decline? Is Scandella's decline to blame on himself, his partners, or his deployment?
Let's take a look.
Since the 14-15 season, Scandella has played with Nate Prosser, Christian Folin, Matt Dumba, Jared Spurgeon, and Jonas Brodin. He has had a CF% of 50 or above with only two partners. You can probably guess one of them, - Jared Spurgeon - the other, which you might not have guessed, is Christian Folin. With Spurgeon his CF% is 54.28, with Folin it's 50.17. With Matt Dumba his CF% is a low, awful 46.93, and they have most TOI together. The worst CF% he has with Jonas Brodin - Brodin and Scandella as a pair with just under 500 minutes have a 43.48 CF%! So it's safe to say Brodin and Scandella isn't a match made in hockey heaven. With Folin, he has only 300 minutes (including both 14-15 and 16-17 seasons), but has a positive CF%. Scandella and Spurgeon have been a fantastic pairing but Spurgeon is fantastic with anyone, so that's not surprising. Scandella separated from Spurgeon has been disappointing. Even with the numbers he has had with Spurgeon and including the 14-15 season his CF% over the last 3 seasons is 49.03. When you drop out the 14-15 season it drops to 47.1.
We talk a lot about Jason Pominville in regards to underperforming his contract value. Scandella has an AAV of $4 million, with the pay increasing for each year with him getting $4,750,000 in his final year. As of now he ranks 634th among all skaters in cost per point and 546th in cost per goal. Last season he ranked 543rd in cost per point. Even when looking at comparable cap hits among defensemen ($3,250,000 - 4,500,000 cap hits) Scandella ranks 33rd out of 42 in points this year and 20th in goals, but his goal margin is tied in a 10-way log-jam at 16th. Last season he ranked 21st in points of 42 and 18th in goals among those same comparable defensemen. So last year he was above the average of his comparable cap hit defensemen, but this year is way below average in points, but his goal production is still decent. Similar cap hit defensemen are quite rare as most of them are either younger defensemen who signed long term like Olli Maatta and Jonas Brodin, or UFA signings like Mike Green, Dan Hamhuis, Cody Franson. Very few offensive defensemen have similar deals. Victor Hedman, who has 38 points on the year, does have a $4M cap hit and Kevin Shattenkirk is in the same group too. Both are on expring deals (with Hedman already having signed for 8+ million AAV extension). Lots of veteran/late 20s defensive defensemen have similar cap hits which makes it an easy group to perform in, but Scandella hasn't excelled. Jonas Brodin is 9th in the group in points. And it's not like Scandella is being a very notable defensive presence and has even struggled a decent amount on the defensive side of the puck. Though his shot suppression numbers over the last few years (looking at his HERO chart) puts him at high top-4. His SA60 is 30.16 which is 3rd among defensemen on the team behind Nate Prosser and Jonas Brodin but his SCA60 is 2nd worst on the team in front of only Christian Folin and his SCF% is the worst among Wild defensemen at 47.83%. The Wild are quite good at scoring chances this year so Scandella is struggling on something that the team is doing well and also with things that the team isn't doing so well, like corsi numbers.
This could be just a bad season, but he didn't do that well the year before, so there is possible reason to worry with his deal. The Wild still have 3 seasons remaining on his deal leading all the way to age 30. It's not as bad as Pominville's contract and he could bounce back, but if he can't improve to make himself an enticing option for Las Vegas, the Wild could lose a real top-4 defenseman and be stuck with Scandella who isn't really looking like a top-4 now having to play top-4 minutes. But if Scandella is stuck in the third pair, it certainly isn't worth $4M of cap space for a third pair defenseman. And it's not like 3rd pairing defensemen are that hard to find. The Wild have Mike Reilly and Gustav Olofsson just waiting in the minors for an opportunity, with both having already some NHL experience and not having looked out of place at the NHL level. So moving on from Scandella might not be the worst thing the Wild could do, and if ridding the Wild of Jason Pomiville doesn't happen it could create some much needed cap space. There still is reason to keep Scandella as well, but his contract might just be a bit too much.