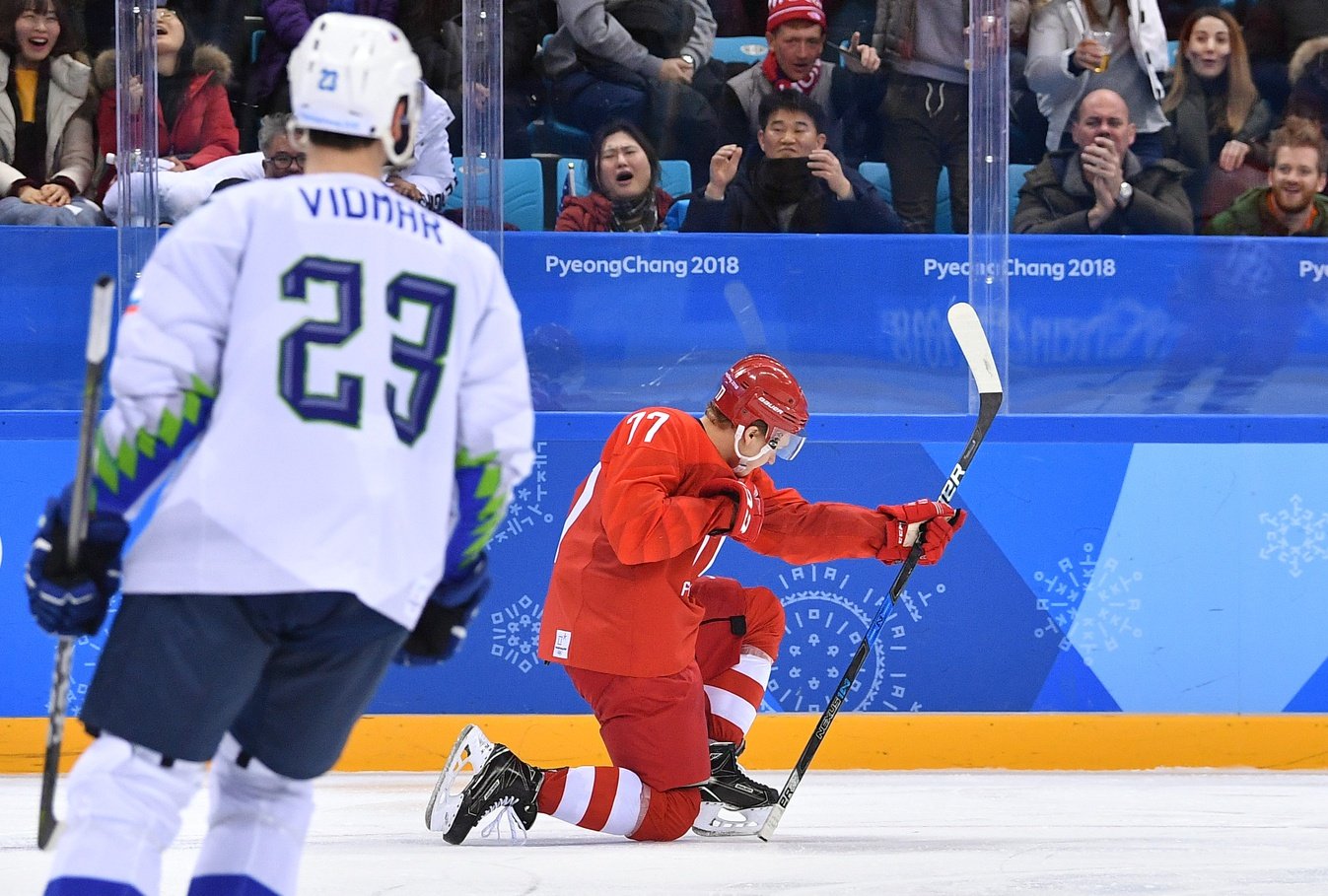 Nothing's more exciting in sports fandom than seeing an exciting young duo on your favorite team. Twins fans had that feeling in the mid-2000s with Joe Mauer and Justin Morneau. Dalvin Cook and Justin Jefferson are the only reasons a lost Vikings season is watchable. Timberwolves fans hope to gain relevance with the Karl-Anthony Towns-D'Angelo Russell pairing.
The Minnesota Wild are ready to join the party, potentially bringing in Kirill Kaprizov and Marco Rossi to the NHL this season.
The two prospects have taken different paths. Kaprizov will make his debut at age-23, after five years of Wild fans watching him become a star overseas. Rossi, 19, was picked ninth overall in this year's draft, and his production, strength, and maturity have him on the fast track to an NHL debut.
But what makes them different matters so much less than what they have in common: They're both great prospects. Potentially franchise-changing ones. As we wrap up our Top-10 Prospects series, we only have one question left.
Which one's better?
We can't award them both the prestigious title of "10K Rinks' #1 Wild Prospect of 2020." Asking "Why not both?" isn't an option. This is Highlander Rules. There can be only one. Here's how we came to our decision.
The Case For Kaprizov
Arguments for Kaprizov at No. 1 start with his production. Kaprizov is a seasoned pro who led the KHL in goals twice before his 23rd birthday. Last season he ranked third in the KHL in scoring, despite logging just 17 minutes per night.
Kaprizov's production has always been elite for his age. He is third all-time in points-per-game for a 17-year-old KHLer. Fourth for age-18s, first among 19 and 20, second for age-21s, and first for 22-year-olds. He's in the same conversation as Vladimir Tarasenko, Evgeny Kuznetsov, Artemi Panarin and Alex Radulov.
It's also difficult to ignore that all Kaprizov seems to do is win and shine while doing it. Kaprizov won the Gagarin Cup with CSKA in 2019, finishing second on the team in points during the playoff run. He also finished second in points on the Russia team that took Gold at the 2018 Olympics. Even his losses are spectacular. He led the 2017 World Junior tournament with nine goals, just falling short to Team USA en route to Bronze.
Some skeptics might point out the lack of a standout physical trait for Kaprizov. While it may be true that he doesn't have elite speed or size, that's never hindered Kaprizov thus far. Kaprizov's got a scorer's touch, underrated playmaking ability, a Zach Parise-type willingness to go to the net, and a brain that allows him to find the soft spots in a defense. Very good parts that form a better whole.
The Wild have a ready-made star in Kaprizov who should make an impact as soon as this season.
The Case For Rossi
Do you want to talk about historical production? Rossi's got historical production. Rossi devoured Canadian Juniors like few draft-eligible players have this century, scoring an absurd 120 points in 56 games.
Here's a full list of CHL players who exceeded Rossi's points-per-game in their draft year since 2000-01:
That's it. That's the list. Other than Gagne, whose presence here can be attributed to riding shotgun with Kane, they're all superstars. Rossi outpaced Hart Trophy contenders like Mitch Marner, Taylor Hall, John Tavares, and many others. Rossi's season has him breathing rarified air.
The point production alone screams "Top-5 Pick!" Throw in the fact that he has a strong, pro-ready two-way game, and we could be looking back wondering how anyone could let Rossi fall to Pick 9.
In fact, fans were already doing that after Rossi's World Junior Exhibition against Switzerland Tuesday night. Rossi dominated all three zones, showing off his willingness to shoot and ability to disrupt his opponents. He also demonstrated that while he's 5'9", he's as strong as anyone on the ice.
https://twitter.com/HeresYourReplay/status/1341535786852904960
Rossi goes into the corner against two Swiss defenders, gets knocked down, but still skates out with the puck, hands it off and parks himself by the net. He doesn't play small.
Like Kaprizov, Rossi uses his brain as a weapon. In transition, he either finds holes to attack or creates them with his absurd puck-handling and low center of gravity. Then you have to worry about his high-end wrist shot and passing.
https://twitter.com/HeresYourReplay/status/1341535178569736192
On top of all that, Rossi plays center, arguably the most valuable position on the ice. Rossi's the Wild's long-coveted No. 1 Center prospect.
Our Decision
We could say that it's really close between Kaprizov and Rossi and that they're both excellent prospects worthy of the top spot. Perhaps couch our decision by saying that the #2 prospect could easily overtake the #1 in a few years.
We're not doing this. Remember the Highlander Rule: There can be only one.
For us, it was impossible to ignore Kaprizov's overall body of work. Kaprizov has done nothing but wildly succeed for five seasons. His 62 points in 57 games parallels so nicely with the 62 in 54 Panarin put up in his final KHL season. Sure, Kaprizov and Panarin have different styles, but Kaprizov looks the part of a legit top-line player.
After years of watching GIFs of Kaprizov coming up big in a tournament or scoring highlight-reel goals with regularity, we're taking the side of what we know intimately. Kaprizov is a star overseas, and there's little in his production or profile that makes us doubt that he can be an impact player in the State of Hockey, and soon.
There can be only one No. 1 Wild prospect, but trust us, you're gonna love the fact that Minnesota has them both.
Now it's your turn to weigh in. Which prospect do you think deserves the top spot?