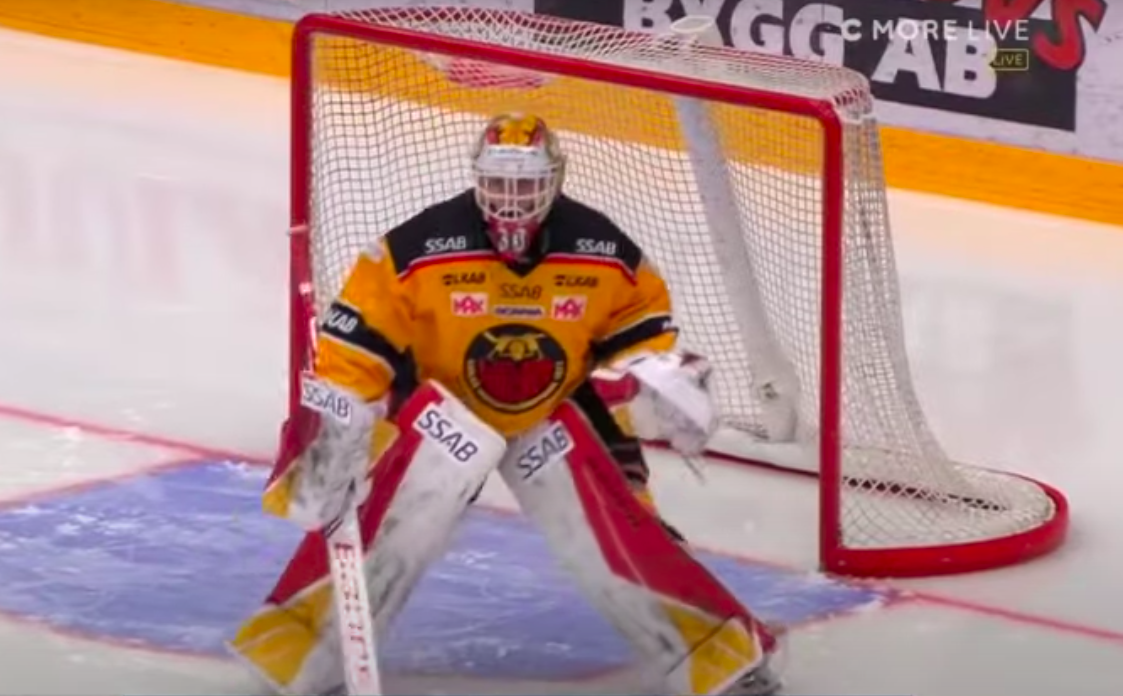 Look at the NHL teams that are perennial contenders, and chances are, you'll see a good goalie anchoring that success. Chicago's peak teams had Corey Crawford behind them, Los Angeles had Jonathan Quick, Pittsburgh and Vegas had Marc-Andre Fleury, and Boston has Tuukka Rask. Even mediocre teams could never be counted out when they had a Henrik Lundqvist or Carey Price in the crease.
Having a great goalie, or even a consistently above-average one, in net for years is a game-changer for any franchise.
That's not the case in Minnesota, which has never looked at their situation in net and thought, "Yeah, we're covered for the next decade."
Is that for lack of trying? Yes. In 2002, the Wild drafted Josh Harding with the 37th overall pick. They did not pick another goalie in the first two rounds until selecting Hunter Jones with pick 59 in 2019. That's a nearly two-decade gap in taking a swing at a top goalie prospect. In the time between Harding and Jones, Minnesota only took three goalies in the first three rounds.
If Minnesota's developmental staff was able to turn late-round diamonds in the rough into NHL starters, that'd be one thing. But of the 13 goalies the Wild drafted from 2000 to 2018, only three saw 30-plus games of NHL action. That'll change when Kaapo Kähkönen plays next season, but it's still a middling track record.
Especially when Minnesota has reaped almost none of the benefits from developing their own goalies. Harding was admittedly an unlucky and unfortunate circumstance, with multiple sclerosis derailing a promising career. Though it must be asked, why did the Wild move on from Anton Khudobin, one of the better backup goalies over the past decade, before he turned 25? Why couldn't they fix Darcy Kuemper, who left St. Paul a mess but flourished in the southwest?
As a result of these failures, Minnesota has seldom had young goalies on hand. Only four have played 25-plus games in a Wild sweater before turning 28: Manny Fernandez, Harding, Kuemper, and Kähkönen.
All that means Minnesota has had to patchwork short-term solutions together, hopping from one to another once they've collapsed.
The Wild leaned on Dwayne Roloson through his mid-30's before trading him to Edmonton in 2006. They took a low-risk chance on Niklas Bäckström, but he was already 28 when they acquired him. By the time Minnesota felt comfortable going long-term with him, he was 31 and about to decline. He posted just a .911 save percentage during his big four-year deal, then completely fell apart afterward.
Backstrom's disintegration and Harding's illness prompted the Wild to try the same thing again with Devan Dubnyk. He saved Minnesota's season in 2014-15, and Minnesota had no other attractive options in-house when his contract expired, so Minnesota signed him to a six-year contract at age-29. By year four of that deal, he was in noticeable decline and was traded after a brutal Year 5.
Now Minnesota's relying on another goalie in his 30s to hold the team together. Cam Talbot managed to be solid last year, but Wild fans know how this movie ends.
Maybe the team is finally sick of this goalie-hopping from one aging option to another because more draft capital has gone into the net recently. In 2019, the Wild traded up to draft Jones, who had an up-and-down season under tough circumstances in the AHL. Then they traded up last month to get Jesper Wallstedt at pick 20 in this year's draft. Wallstedt debuts at No. 5 on our top-10 Prospect List.
With all due respect to Kähkönen and Jones, Wallstedt immediately leapfrogs both to inherit Goalie of the Future status. It's hard to remember a goalie who has risen higher at a younger age. From Future Considerations' Draft Guide:
"Before his 15th birthday, [he] became the youngest player to make his debut in the Swedish J20 SuperElit League…. At age 16, he won bronze at the World Under-17 Challenge and gold at the Under-18 [World Juniors]. Last season he made his SHL debut for Lulea at the age of 17."
Even that list of accolades undersells that last point a bit. It's not just rare for a draft-eligible goalie to regularly play in the Swedish Hockey League. It's unprecedented. Wallstedt played 22 SHL games for Lulea last season, while no other goalie his age has played more than seven. Wallstedt held his own, too, with his .908 save percentage ranking 13th among the 23 goalies with 20-plus games.
Compare where he's at to some of the most recent elite goalie prospects were the year they were drafted. Yaroslav Askarov mostly played in the VHL, Russia's second-highest league, though he did draw in for one KHL game. As for Spencer Knight, he was with his own age group playing for the US National Development Program. While impressive, it's just not quite the same as playing in a top-three league in the world.
Wallstedt's top prospect is about more than where he's playing or even his statistics for his age. He's also a match for Askarov and Knight in the talent department. Scouts are universally blown away by his hockey sense. From Ryan Wagman of McKeen's: "His ability to read the play and position himself accordingly is practically unheard of in a teenaged goalie. He is calm and composed, avoiding wasted movements." The Athletic's Scott Wheeler says he spent much of last year looking like "a manufactured goalie robot."
Judging from scouting reports, his brain is a bigger weapon than his athleticism, but he rates fine in that department. That he's been able to advance to the highest level of Swedish hockey at such a young age suggests that being less athletic than, say, Askarov isn't holding him back. Being in the right position constantly, controlling rebounds, and not easily getting flustered will get any goalie far.
In fact, the biggest question with Wallstedt is: When is he getting in a Wild uniform? Conventional wisdom is that it takes goalies years and years to develop, and that can certainly be true. But increasingly, that timetable is getting much shorter for top-tier goalie prospects.
Andrei Vasilevskiy made his debut in his age-20 season, taking the lion's share of playing time at 22. John Gibson of the Anaheim Ducks had a similar trajectory, as did Matt Murray, who was a 1a goalie by 22. More recently, Carter Hart has had a steady NHL workload since age-20. Knight figures to factor into the Florida Panthers' plans this year after getting work at the end of his age-19 season.
Sure, there are some ups and downs among those goalies who stepped in at a young age, but isn't that true for goalies who've taken a slower development path? There doesn't seem to be much evidence that a fast development plan is any better or worse for elite prospects. With Wallstedt's track record, scouting profile, and reputation for being unflappable, why can't he also join that club?
And to be honest, that aggressive timeline fits the Wild's urgent need for a long-term goalie solution, ASAP. Talbot's contract expires in two seasons, and — you may know about this — the Wild are projected to have negative $20 million in cap space by then. Regardless of when he arrives, he is expected to be a consistently above-average goalie, at the least. If that happens, the Wild will experience a level of stability in net they've never even dreamed of before.