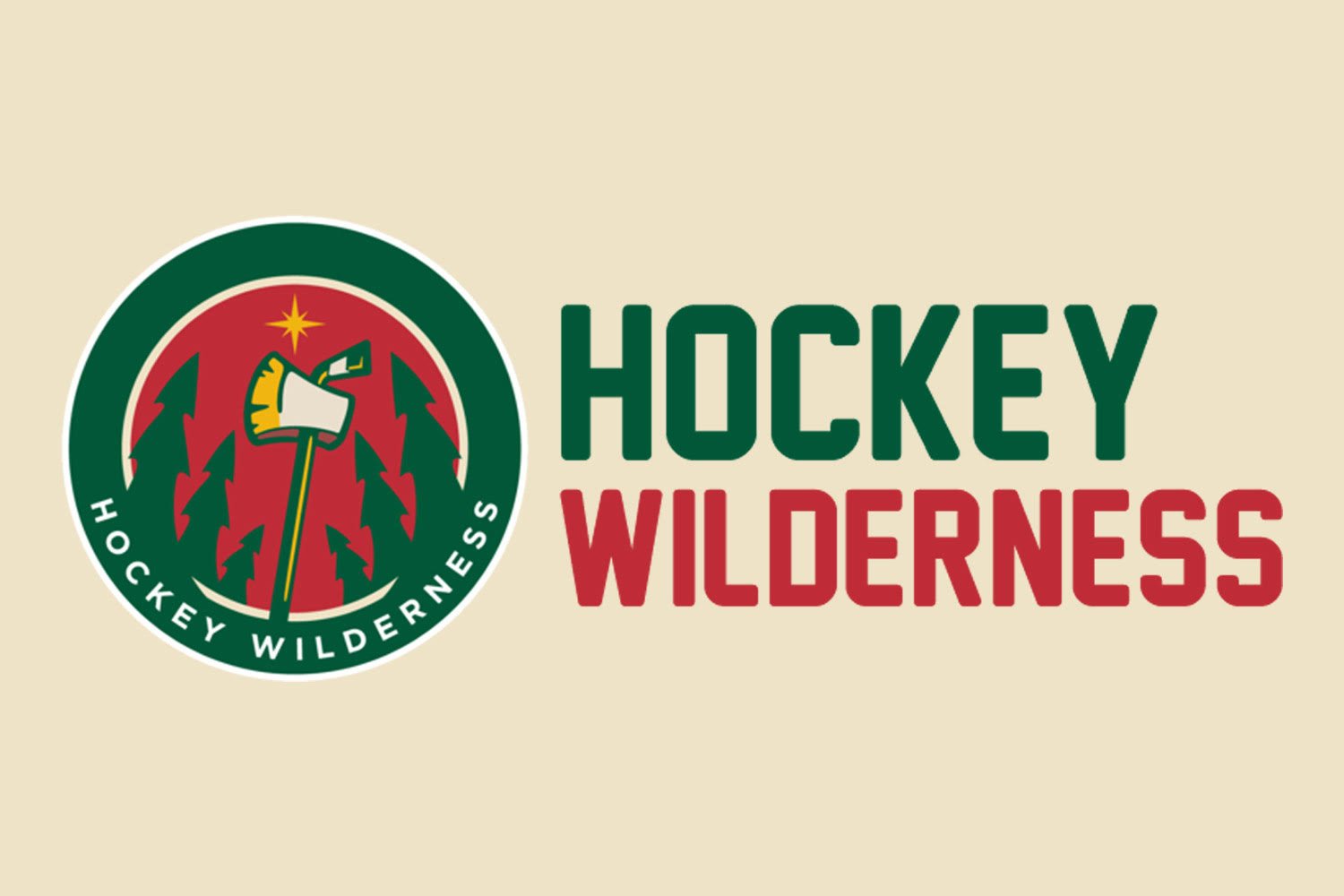 For most of the last five or so seasons, the Minnesota Wild prospect pool has been rather unspectacular, and it was a big reason why their AHL affiliate, the Iowa Wild, struggled through their first half decade in Des Moines, taking until the 2018-19 season to clinch a spot in the Calder Cup playoffs.
Well, with seemingly better use of draft picks, and not trading them away constantly, the Wild's farm system has improved, as has the actual team in Iowa.
While a good chunk of the roster in Iowa is made up of veteran players, there are a few young and skilled players like Will Bitten and Connor Dewar that possess good NHL potential. There are also players like Gerry Mayhew, Brennan Menell, and Nico Sturm that have all performed very well in the AHL, and it has earned them time in the NHL with Minnesota this season.
With the trade deadline fast approaching, and rumors swirling of potential large-scale changes being made to the Wild's roster, let's take a look at which players on the Iowa Wild who have already earned an NHL call-up to check in on how they are performing, while at the same time trying to determine who is closest to another call-up and a permanent spot on Minnesota's roster.
Gerald Mayhew
After a breakout season in the AHL with 27 goals, including nine in the playoffs, Mayhew was rewarded with an NHL contract by former GM Paul Fenton, with the idea that he would be in a good position to earn a permanent spot on Minnesota's NHL roster. While that didn't end up happening, he did get a quick seven-game stint in the NHL, scoring his first two NHL goals in the process.
He hasn't let the disappointment of not earning a spot on the NHL roster deter him from playing very well in the AHL. He has scored 30 goals and 47 points in 38 games with the Iowa Wild, ranking first in the AHL in goals, and second in points.
While you would expect a player with the goal-scoring abilities that Mayhew has, as well as being a right-handed shot, would give him a great opportunity with the Wild, it just hasn't happened yet. With the current logjam of forwards on Minnesota's roster, it's hard to see that permanent call-up come in the last few months of this season. Although, depending on what roster moves the team makes between now and next season, Mayhew is still in a good place to make a good impression on the Minnesota coaching staff and finally earn a permanent spot in the NHL.
Nico Sturm
After being signed out of Clarkson as a college free agent, Sturm has had a very solid first season as a pro, recording 23 points in 38 AHL games. He also earned a brief call-up to the NHL, where he performed very well as the fourth-line center in six games played, and recorded two assists.
While Sturm is likely never to be a player who puts up a lot of points, he does have plenty of attributes to his game — like the fact that he is 6-foot-3 and 207 pounds — that give him a good chance to be a solid bottom-six center at the NHL who can be responsible defensively, and even chip in on offense every now and again. Take a look at Minnesota's center depth; it ain't all that great. With players like Mikko Koivu and Eric Staal continuing to age, having a player like Sturm ready to go in the NHL will be key for this Wild team.
Sturm will likely remain one of the first call-up options this season for Minnesota in the case of injury. However, he will probably spend the rest of the 2019-20 season in Iowa, continuing to develop and gain experience which will be crucial for him to hopefully make that next step to the NHL in 2020-21.
Brennan Menell
The Woodbury, Minnesota native has quietly developed into one of the better offensive defensemen in the AHL over the past few years. With his point totals increasing from 25 to 44, and with 32 points in 40 games played this season, Menell was awarded with a well-earned spot in the AHL All-Star Game this season.
Right away, the thing that stands out most about Menell is his ability to move the puck in the offensive zone, which makes him a very dangerous player on the Iowa power play, where he has excelled over the past season and a half. While his defensive game isn't squeaky clean, it is solid enough that if he is able to be a good puck-mover and help out on the power play, you can deal with those deficiencies.
Menell did earn a call-up to the NHL earlier this season, where he played in five games with Minnesota. It was obvious that he was trying not to make any glaring mistakes, which is understandable for a young player in his first stint in the NHL.
Although, the problem for Menell that will make it difficult to get a role in the NHL with Minnesota in which he can thrive is the fact that the Wild's defense is stacked, especially on the right side. Jared Spurgeon and Matt Dumba take up most of the important roles in games in that position. Either way, Menell is an intriguing defenseman, and will likely be one of Minnesota's call-up options in case of injury or trade.
Kaapo Kahkonen
Kaapo Kahkonen, the young Finnish netminder, performed valiantly in his five games in the NHL, going 3-1-1 with a 2.96 goals against average and a .913 save percentage. While fans could tell that his performance in the NHL had started to tail off in the last few games, he played very well for a goaltender making his first few starts in the NHL, and set the groundwork for another potential call-up to the league if he is needed.
As for his performance in the AHL this season, while he hasn't been absolutely spectacular, he has generally been very solid, going 16-5-2 with a 2.45 goals against average and a .912 save percentage. Like most young goaltenders, consistency is a bit of an issue with Kahkonen, as he tends to have streaks of a few games where he is very good, but then following it up with a couple of games where he isn't so good.
However, you never quite know what you have in goaltenders, and sometimes they just take a longer period of time to figure it out at the pro level. Wilderness readers, we know that pretty well in Minnesota, considering the time it took Devan Dubnyk to establish himself as a goaltender in the league. Overall, Kahkonen is a technically sound and all-around solid goaltender who will be able to fill in at the NHL level when needed, and hopefully become a full-time netminder in the NHL.