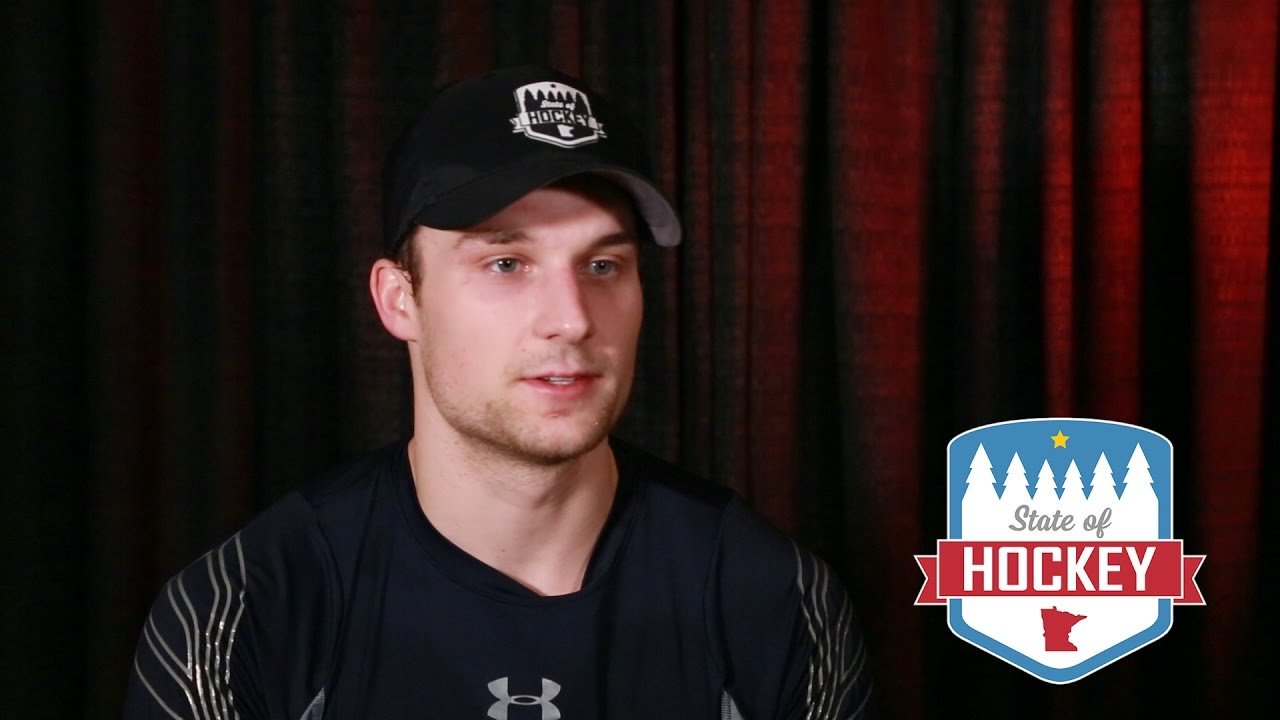 The Minnesota Wild are headed to Des Moines next preseason. Both teams announced Friday evening that Minnesota will play at Wells Fargo Arena -- home of the Iowa Wild -- in the 2018 preseason. The game will take place Wednesday, Sept. 19 which has the Wild slated to play the St. Louis Blues.
Also in the release, it was announced that the Iowa Wild have extended their lease at Wells Fargo Arena for another five seasons -- beginning in 2018-19.
Minnesota has had their AHL affiliate in Iowa for five seasons now, with the team on track to make the playoffs for the first time since the move from Houston.
"The organization is thrilled to be extending our lease with Iowa Events Center and Wells Fargo Arena for another five seasons," said Iowa Wild president Todd Frederickson. "We have an outstanding hockey community here in the Des Moines region. We recently hit our one-millionth fan in January and can't say enough about our support from the fans and corporate partners during our first five seasons here. All of us with the Wild are excited to share the next five years with our fans and be a part of this wonderful community."
"We are extremely thankful for the tremendous support we have received from our fans in Iowa over the last five seasons and look forward to playing a preseason game in Des Moines this September," said Minnesota Wild general manager Chuck Fletcher.
Ticket information on the game in Des Moines will be announced at a later date.
Rau On Fire Since Returning To Iowa
Since being returned from Minnesota on Jan. 26, Kyle Rau has been on a hot streak with the Iowa Wild.
The Eden Prairie native has tallied three goals and four assists in the six games since his return. Three out of those six games have had him registering both a goal and an assist.
"(He's) a lot more confident in his game," head coach Derek Lalonde said. "He is a hard critic on himself. He will leave some plays out there and he wears it for a while and it gets into his game a little bit. He's bounced back and is a bit more mentally strong."
Lalonde went on to reference a play from Saturday night's 2-1 win over Rockford where Rau took an elbow to the face and was gushing blood but continued on playing. "He just keeps battling. He is literally gushing blood and 45 seconds later takes a block. He is such a winner. What a great pickup for our organization."
White Makes Iowa Debut
After being signed on Thursday following his release from San Diego on Wednesday, forward Ryan White made his Iowa Wild debut Friday night. White appeared in both Friday and Saturday's games with Iowa but did not find the scoresheet in either contest.
Lalonde noted after Saturday's game that White has brought some energy to the Wild lineup in the first two games and then went on to credit his dedication to playing hockey despite being bounced around a bit in the past year.
"You gotta give someone a lot of credit who still has game," Lalonde said. "It is probably not fun for him to be in the American Hockey League right now. I'm sure he feels he still has something left to give in the National Hockey League. For him to come to a new team and then to embrace it and to do the right things and stick up for teammates and to talk on the bench. It's been a huge lift [for Iowa] in these two games so far."
Mitchell Out 1-to-2 Weeks
Zack Mitchell is out 1-to-2 weeks with what Lalonde says is a groin injury. Mitchell missed one game previously with the injury, but felt good enough to return to the Feb. 3 game against Ontario where he re-aggravated it.
"We want him 100 percent," said Lalonde.
In 23 games with Iowa this season, Mitchell has 11 goals and 11 assists.
---
Never Miss an Episode of Giles & The Goalie!