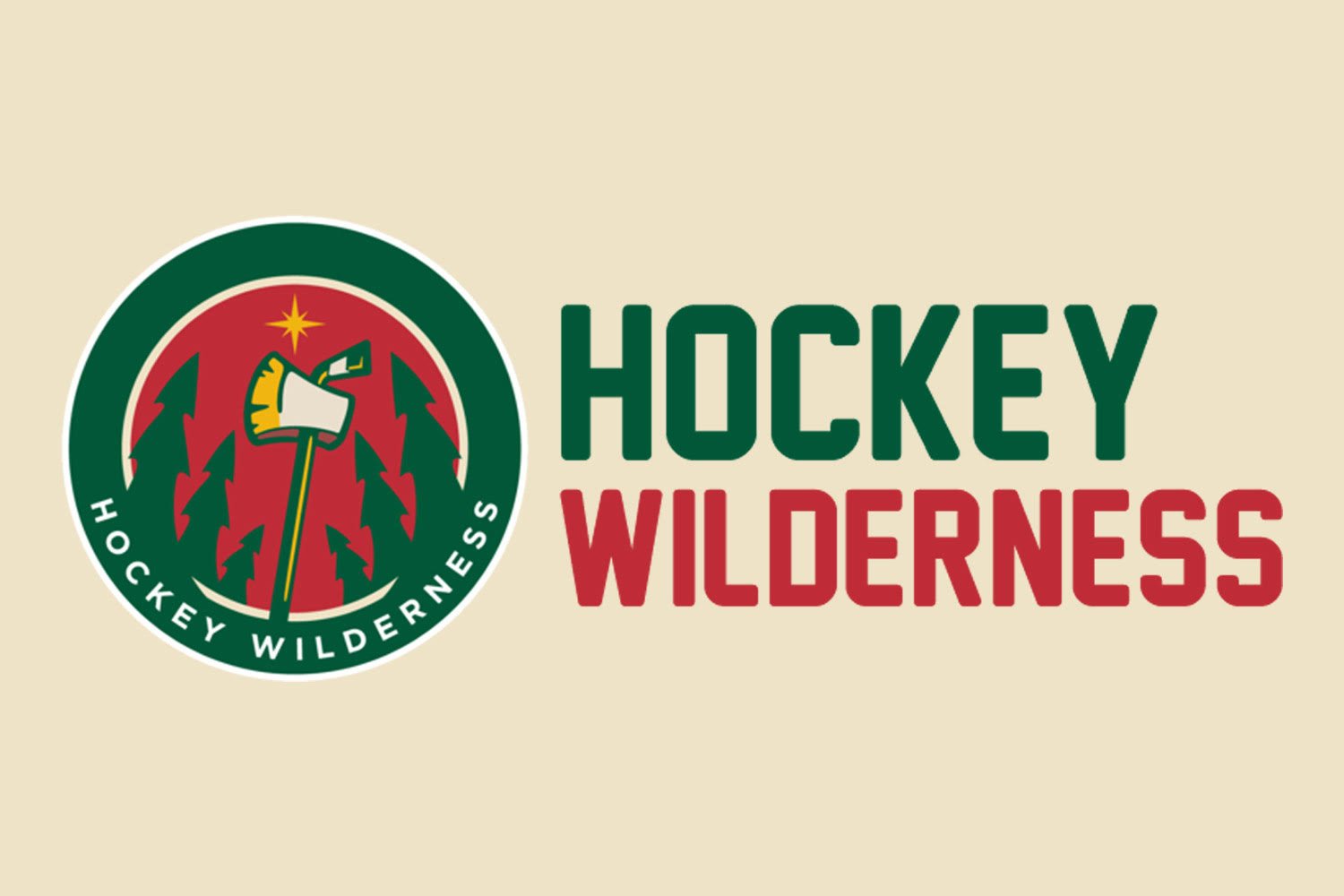 Walking around Wells Fargo Arena prior to puck drop, there was a definite energy that hasn't been in this building in awhile. Maybe it was the pre-game Brother Trucker concert. Maybe it was because of the first game. Maybe I was just projecting the three cups of coffee I had prior to coming to the arena.
Either way, there was little doubt that the nearly ten thousand faithful were ready for another season of Iowa Wild hockey.
Unfortunately things didn't go their way. Iowa dropped their home opener against the Central Division rival Milwaukee Admirals to the tune of 5-2; moving their opening game record to 1-4 all-time.
The first period didn't see any goals, but there was plenty of sparks flying. Pat Cannone exchanged some pleasantries with a few Admirals. Luke Kunin was doing some jawing on his own following a few whistles.
Things finally came to blows as Ryan Malone let Andrew O'Brien know that nobody takes liberties with Minnesota's next big thing, Luke Kunin. The only problem was it killed a power play opportunity about five seconds into it.
The second had just as much to get excited about if you're a fan of fisticuffs. Kunin took the bait from Jimmy Oligny behind the Milwaukee net and both drew roughing penalties. Following two minutes of four-on-four hockey, Trenin (serving Oligny's penalty) headed straight to Svedberg's crease and put away a great centering pass from Frederick Gaudreau to open up the scoring, 1-0 Admirals.
Kunin tried his best to stop the speedster from Chelyabinsk, Russia, but the advantage of a couple of feet from the away penalty box proved too much.
The power play woes continued as Emil Pettersson was able to put away one on Svedberg, shorthanded, after a beauty of a toe drag with an assist from Harry Zolnierczyk.
Down 2-0, something had to break for Iowa. It was "Gerry time" less than two minutes later with assists from Justin Kloos (credited to Zach Mitchell) and Nick Seeler; giving Iowa a little bump in confidence as they headed into the dressing rooms down 2-1 after two periods.
And then the third period came.
Iowa came out great in the third, limiting Milwaukee's opportunities with some stifling neutral zone play to start off. They even had a few good looks, but the passing was often too hot to handle.
Momentum completely died foullowing a misplayed puck by Niklas Svedberg that turned Milwaukee's lead to 3-1. Credit went to Anthony Richard who looked to put it off the back of Svedberg's stick.
Milwaukee added another by way of their own power play as Bobby Butler put one away at the 13:44 mark.
Following a Gerald Mayhew slashing penalty, Lalonde made the call to take Svedberg on the ice for the rare 5-on-5 shorthanded situation. The move paid off as Cal O'Reilly cut the lead to 4-2 with a little under five left to play.
It might have been too little, too late, but Lalonde saw the execution of a pulled goalie as a bright spot in an otherwise cloudy game.
Captain Trevor Smith sealed the deal with an empty-netter to give Milwaukee a 5-2 lead and a win on opening night.
Svedberg in his first start for Iowa looked shaky at times, making 21 saves on 24 shots; the Richard goal coming as the most frustrating following a failed attempt to freeze the puck.
Milwaukee's starter, Anders Lindback, stopped 23 shots on 25 attempts from the Iowa attack. It was his first start in his second stint with the Predators organinzation.
Number of the night: 0 for 7. Special teams left a lot to be desired as Derek Lalonde's group couldn't convert on their bevvy of man-advantages; many came early on at that. Their first opportunity was impressive in terms of movement of the puck, but yielded 0 shots. Milwaukee was also able to extend their lead with a short-handed goal.
The biggest takeaway from the loss: energy. In front of nearly ten thousand fans, the Wild took the pre-game momentum and were playing with an edge. Lots of post-whistle scrums, big hits, corner play, and, of course, guys throwing fists. This team has a lot of passion and speed to go along with their newfound depth.
Prospect Wire: Brennan Menell got the nod over Gustav Bouramman, something that Lalonde expects to happen often. The Woodbury-native had a few errant passes, but it was day one at the pro level. He was featured on both the PP and the PK.
Iowa and Milwaukee will drop the puck again at 5:00 Sunday night and close out their first set of games in their 10-game battle for the Central Division in 2017-18.