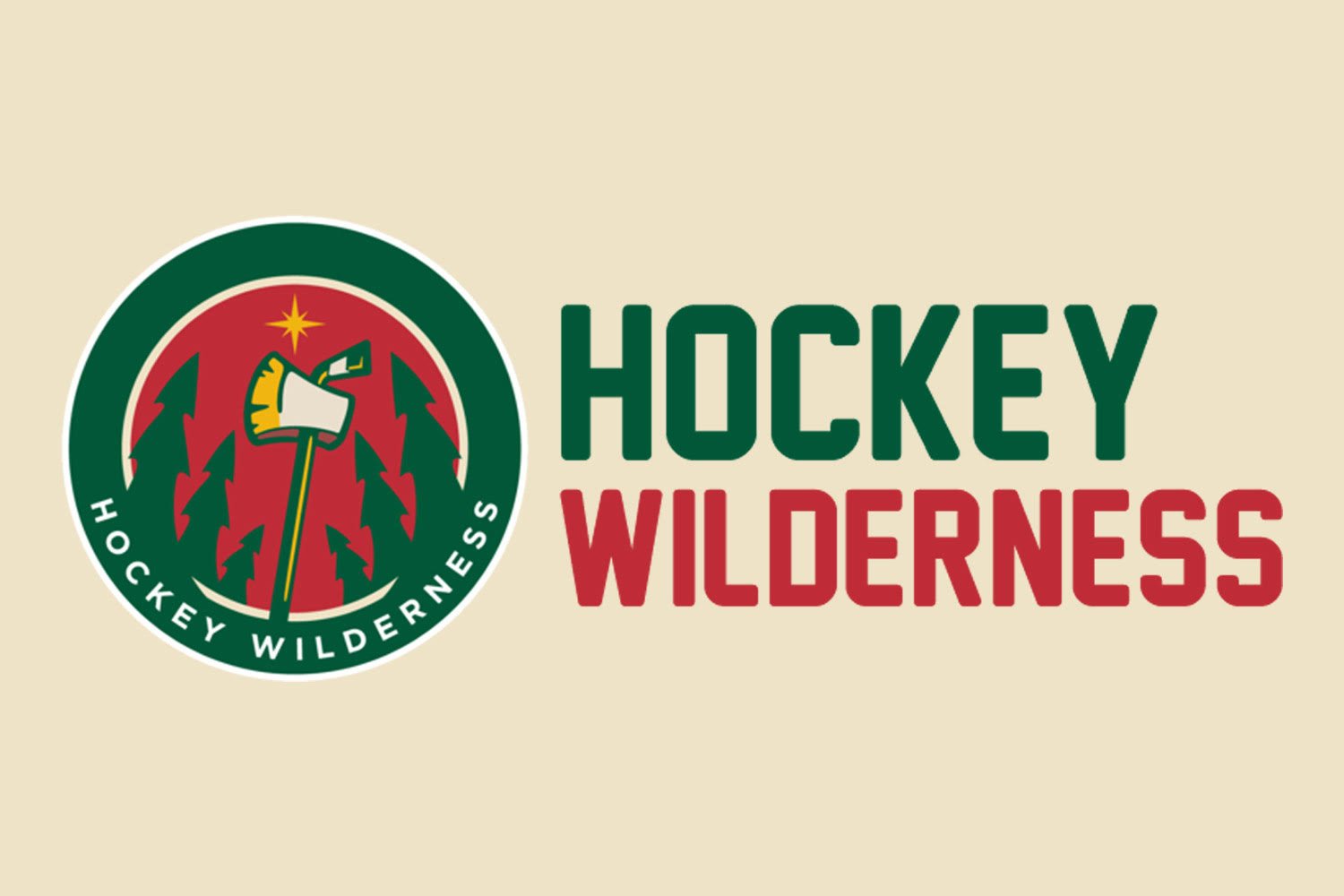 It was a stormy night in Des Moines as the Iowa Wild hosted the Manitoba Moose on the latter half of their first back-to-back match-up to start the season. Both teams got a lot of shots off, capitalized on at least one power play opportunity, and lost one of their guys due to injury. "Desperate" was a word thrown around, and the Moose came away with the two points in this one, winning 4-2.
Despite three goalies being carried on this roster, Niklas Svedberg (2-4-0, 3.07 GAA/ .895 SV%) got his sixth start of the season and was able to stop 23 of 26 shots but was still tacked with the loss. An odd-man rush as well as a great tip-in accounted for some frustration. Michael Hutchinson (2-1-0, 2.70 GAA/ .918 SV%) got his second win of the season, stopping 24 of 26 shots between the pipes for Manitoba.
Where Iowa gave up a goal in the final minute of the first period last night, Manitoba was able to light the lamp forty-three seconds into the first period tonight. Alex Grant got beat out in a corner battle and Mike Sgarbossa was able to get possession for the Moose. After a pass to Peter Stoykewych, the Winnipeg, Man., native threw one at the net from the blueline while Buddy Robinson was able to tip one in past Svedberg for a 1-0 lead (Stoykewych, Sgarbossa; 0:43).
Kyle Rau (wearing the "A" tonight) had some thoughts of his own about the deficit. After a battle at the half boards in the DZ, the Eden Prairie-native carried the puck on his own all the way down the ice before firing a laser from the left dot past Hutchinson for the equalizer (Unassisted; 3:24). He was a little wobbly getting up after being forced into the boards behind the net, and left the game after his goal.
Winger Chrisoph Bertschy was der Wilder once again, drawing two penalties in the first period, with a slash and a trip in the last five minutes of the period. Iowa was able to stop both man-advantages for Manitoba as the period ended 1-1 with Iowa holding a slight edge in SOG, 5-4.
The second period is where the penalties came flooding in on both sides; five for Manitoba and three for Iowa to be exact. Mario Lucia was called for a hook about six minutes into the second frame, putting Manitoba up a man for two. Less than a minute into the peepers, a shot from Sgarbossa was re-directed by rookie Mason Appleton and the Moose were able to get a 2-1 lead (Sgarbossa, Robinson; PP - 6:54). It was the first professional goal for the 21-year-old from Green Bay.
Six minutes later, Manitoba was given a two-on-one look after Sami Niku played a puck off the boards deep in his own zone. JC Lipon was able to corral the puck at the red line and didn't need Francis Beauvillier, squeezing one over Svedberg's short-side, blocker shoulder while popping the water bottle for the 3-1 lead.(Niku, Melchiori; 12:53)
Following a tripping and a cross-checking penalty from Cameron Schilling on Bertschy, defenseman Nick Seeler took exception and buried a few fists on Schilling's noggin before heading to the box. Iowa was given a 4:00 power play opportunity, which was later expounded by a Stoykewych cross-check. Unfortunately, quality opportunities didn't turn into any goals and Iowa was unable to convert on neither the 5-on-3 nor man advantage.
The second period ended 3-1, as Manitoba released their fury; regaining the shots-on-goal total, 17-15.
Down two goals, the third period did not start off well for the Wild. Despite an early penalty from Chase De Leo, Iowa was unable to convert on the man advantage and had a hard time gaining any momentum.
A little past half-way through the period, a high stick from Appleton sent Ryan Murphy to the bench to tend to his chiclets and Iowa on a four minute power play. With a dire need for a goal, Colton Beck was able to sneak behind two Moose defenders to field a Brennan Menell pass from the point. Once again, it was the Langley, BC., native coming up huge from the slot, burying one past Hutchinson to cut the lead to one with 4:49 to play (Menell, Lucia; PP - 15:11).
A scary moment with about 2:25 to play as a Murphy bomb caught Moose d-man, Jake Kulevich up high and he crumpled to the ice. After a few minutes, he was loaded onto a stretcher and left the ice to stick taps from both benches.
With an impending OZ draw, Lalonde opted for the timeout and the man advantage with Svedberg on the bench. Possession looked good until Beck attempted a pass back to the point which was broken up by Robinson. The Bellmawr, NJ., native was able to get the puck to JC Lipon to tally the empty-netter, 4-2, and that's how this one ended.
It felt emotionally draining. Lalonde needed to hit "frappe" on the line blender and we saw guys playing on the wing that hadn't been there all season and the loss of Rau early on meant playing short-handed once again. However, Newsy was impressed with the team's compete level and veteran defenseman Alex Grant mentioned that both teams were playing "desperately for a win."
Like last night, it was another hard battle for two points, but this time Manitoba came out the victors.
Lalonde mentioned afterwards that there was concern from the training staff for the Rau injury as he left with "tingling" in his spine and was sent to Mercy Hospital for evaluation before the game ended. The word was also that Kulevich took one in the jaw and that both sides "forgot about hockey for ten minutes" as the medical staff jumped into action.
Number of the night: -1. Rau has shown that in less than 120 minutes of hockey he can be a difference maker. It's more than a "shame" that a great finish ended up in a trip to the hospital as thoughts turn to his well-being. Hopefully he can get some rest, get the attention he needs, and we see him back on the ice soon.
As far as the prospect watch, Brennan Menell is really coming into his own. He's been playing on special teams, getting top four minutes, and getting pugnacious. Not to say he's looking to drop gloves, but he's using his body more against opposing forwards in more ways than just to protect pucks.
Iowa will have an off day tomorrow and will look for recompense against the Rockford IceHogs (4-1-0, 8 pts; game tomorrow) who come to Wells Fargo for another Central Division tilt on Wednesday; 7:00 CST scheduled puck drop.