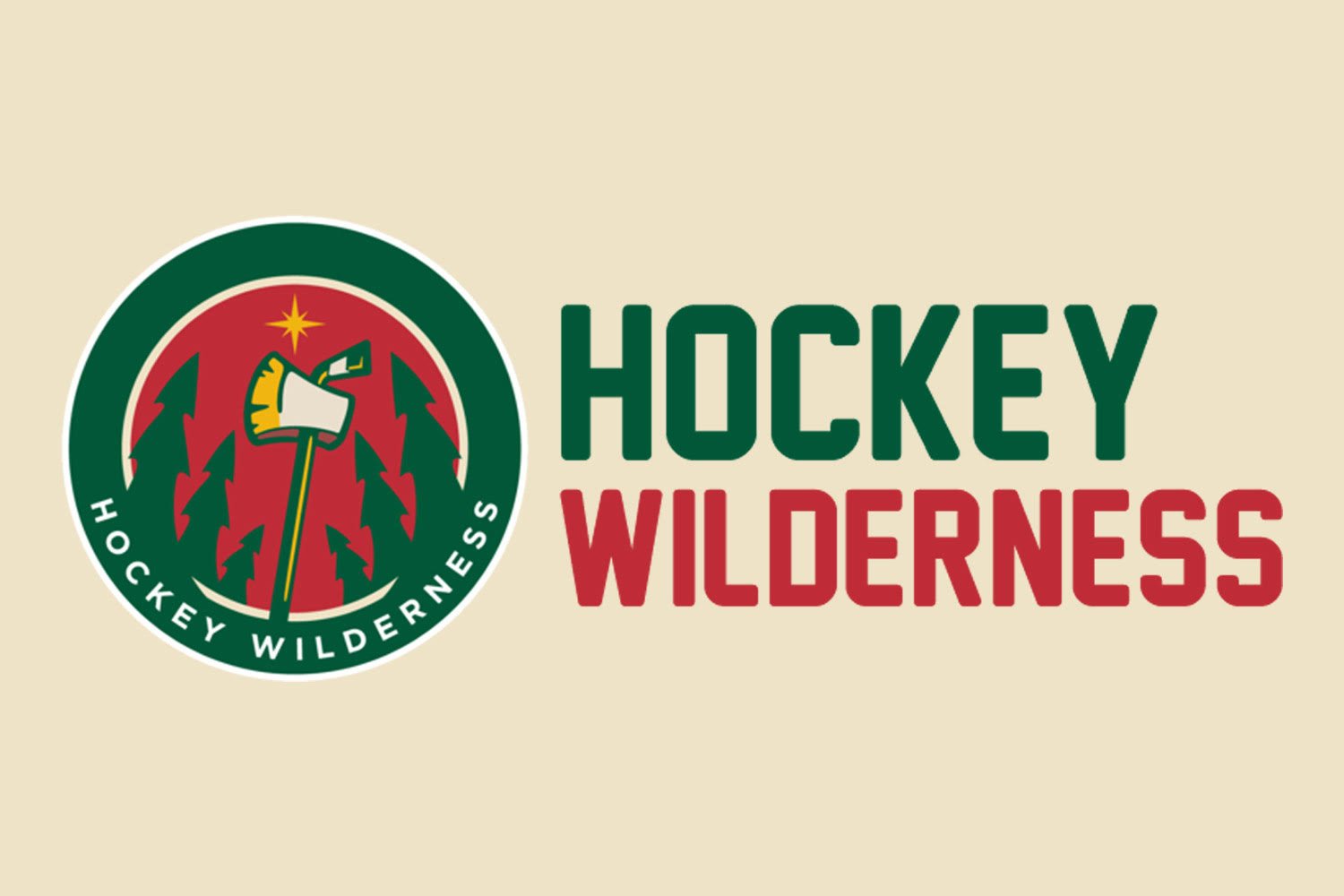 DES MOINES, Iowa - The best news to come out of the AHL end of the Wild organization these past few weeks has to be the call-up of Carson Soucy, making his NHL debut last night and a well-deserved one at that. The only ire that I have towards the move is that I won't be able to see him play anymore, but the philosophy around here is that if I never see these guys back in Des Moines, it's a good thing.
The Wild are all but mathematically eliminated from the postseason, as the most recent playoff primer has Iowa's magic number at 20 points with six games remaining on their schedule. What should be the focus of Derek Lalonde's team is breaking the slump.
Prior to the eight-game back-slide fans of the Wild are currently enduring, the club hadn't gone more than a back-to-back without a point - something that had only happened twice all season. It's far from the 13-game losing streak from John Torchetti's 2015-16 squad, but it could not have come at a worse time.
Some good news is that the Wild are playing the Cleveland Monsters (Columbus) tonight, a side that Iowa is 6-0-1 against this season with a +14 goal differential. 21 points separates the 6th place Wild and the 7th place Monsters and both have been equally as loathsome in their last ten games.
Top Performers
Cleveland - Points
For a team that has scored the second fewest goals in the entire AHL - 167 of them - it should be no surprise that the points leaders aren't exactly stirring up any emotions other than pity. However, there are a few ghosts of Iowa's past haunting score sheets in Cleveland.
A silver lining - if there could be one - is that there are two rookies that make the top five list following the departures of Carter Camper, now with Tucson, and Alex Broadhurst, who was called up to Columbus on Mar. 26th.
Koules is technically a rookie by AHL standards, but he has been in professional hockey since 2015 when he left the Portland Winterhawks of the 'Dub and started a career with the Quad City Mallards of the ECHL. Still, it's been a career season for the 23-year-old, with professional bests in goals and points.
If you want to count his 16 games last season (0.31 PPG), Vigneault is on par with his scoring pace this season as well through 56 appearances for Cleveland (0.39 PPG). In a league all about consistency, he's had his ups and downs. Apart from an eight game drought from Dec. 22nd to Jan. 17th, the Baie-Comeau native had limited dry-spells to three games or fewer. Longest point streak: 3 games all the way back in November.
Iowa - Points
#FreeSammy
The best part about this list is obviously the points that have been racked up this season. Anas and O'Reilly are "battling" for a franchise record, and when the clock strikes midnight on the season, there will be a new standard for scoring in Iowa.
With ATO season in full swing, a player that I think is really deserving of an AHL contract is Gerry Fitzgerald. It's no surprise that the former "Baby Genius" has been brilliant offensively since signing out of Bemidji State. His electric play has been a highlight in a sad end to a season that started with so much hope.
Brennan Menell has had some very impressive moments in his first season, and the 20-year-old is currently 8th in rookie scoring amongst defensemen with his 25 points (8G/17A). Earlier in the season, Lalonde had him playing in all situations and has since pumped the breaks for Lethbridge Hurricane alumnus.
Goalies - Cleveland
Strange to consider that Cleveland's rookie No. 1 was in contention for best goalie in the USHL playoffs with Minnesota Wild prospect Aleš Stezka - then playing for the Chicago Steel. This season, Stezka posted 4.85 GAA/.858 SV% in the Czech League's second tier while Kivlenieks is getting some much needed professional reps in Cleveland. So it goes.
If Zatkoff name sounds familiar, he once had a lot of promise as he started his professional career after a very successful stint in net for Enrico Blasi at Miami. He was also a World Junior Championship goalie for the U.S. and made two postseason starts during the Pittsburgh Penguins Stanley Cup run of 2015-16.
Goalies - Iowa
The collapse here in the waning days of the season is some blame that can be shared by everyone. There have been moments where both goalies have bailed out lapses in defensive judgment and and position, and there have been moments where you ask yourself whether or not the netminders are seeing the puck well.
With Carson Soucy departing for Minnesota, the defensive corps only gets weaker, so it'll be an opportunity to show what kind of fight we have between the pipes as the season comes to an end. Svedberg literally has the fight in him, and Michalek is currently taking a day-by-day approach to all of it.
Game Plan
Nothing to lose.
With the playoff hopes giving their death rattle, Iowa's focus should be on trying to salvage what games they have left and finish on a high note. The team can either accept their fate and mail it in, or they can make the most of it and rise above the squalor. It'll be difficult without a solid defensive unit - one decimated by injury and call-ups - but this isn't a team that I'd ever associate with having "quit."
"Have fun out there."
When I was a kid, you knew how the season was going with the aphorisms my coaches would use. On baseball teams where we'd be losing games 20-3 in the fourth inning, the philosophy was generally "just go out there and have fun, guys." There is no more postseason pressure, and while the season is essentially over, hopefully the players can embrace the fact that this is just a game and have a little fun in the face of adversity.
Puck drop is scheduled for 7:00 CST from Wells Fargo Arena. It's "Tacos, Trivia, & Tallboys" night at the arena where you can get two tallboys for just $10.