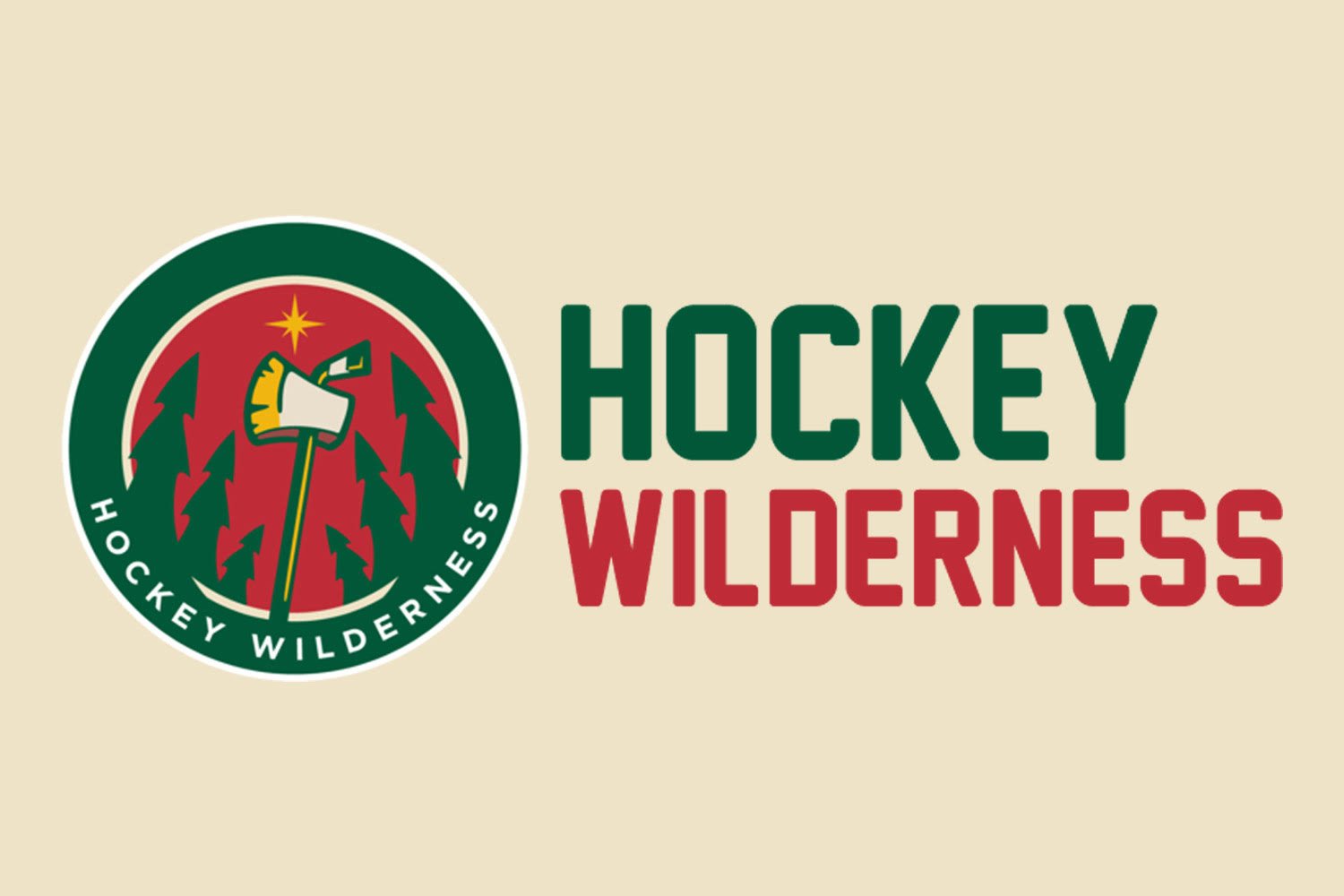 In their first meeting in Rockford, it was the perfect storm-scenario for all things to come up aces for the Blackhawks-affiliate: Iowa had driven through the night, still high on their first win from the night before; Minnesota had called up not one, but four of their top AHLers (Kunin left before Friday's game); Rockford had a week's worth of rest between games; and Derek Lalonde was able to dress just eleven forwards.
The result was a first period, twenty-one shot barrage in towards Iowa netminder, Niklas Svedberg. He hadn't seen more than twenty seven in a single game prior, and the Wild managed just five of their own.
Fortunately, the period ended a little less lopsided, just 2-1.
Iowa was able to bounce back, but the night still ended with the IceHogs taking their home opener with a 7-4 final.
This go-around, however, Iowa has had time to both rest up from their bout with Manitoba last Saturday, ruminate on the shelling they took in the Land of Lincoln, and enjoy the welcomed return of wingers Sam Anas and Kyle Rau to practice (both are a gametime decision). In other words, this is a much different squad than the one that rode the bus a week and a half ago.
Top Performers
IceHogs - Points
Two of rookie Matthew Highmore's three goals came against the Wild. He's played top six minutes for the IceHogs as an undrafted free agent.
Wild - Points
Beck is currently riding a four game goal streak and a five game point streak. The only game he hasn't tallied a point was the first game of the season against Milwaukee.
IceHogs - Goaltenders
Despite just 21 NHL games played, J.F. Bérubé did not log a single minute of AHL action last season. He played 14 games for the New York Islanders in 2016-17, his best game coming on Feb. 12th in a 5-1 win over Colorado (25 saves).
Wild - Goaltenders
Svedberg has carried the load for the Wild thus far, his best game coming in that 3-0 win over Ontario. This is his first season in North America since 2014-15 as a member of the Boston Bruins organization.
Steve Michalek has returned from what Lalonde explained was a "personal issue." Last season's backup to Alex Stalock, Michalek was assigned to the ECHL-affiliate in Rapid City yesterday to get some reps at game speed.
Game Plan
With the first of many five game segments out of the way, Lalonde made it known that the film is starting to pile up and it's now time to start game planning for opponents, especially the divisional ones.
One point of emphasis has been limiting the time Iowa spends in the defensive zone. Last Saturday, I charted the time the puck was in the DZ, and if it weren't for the penalty killing, Iowa did a great job; less than 8:50 in the zone. Rockford is a young and fast team, and the more times Iowa can frustrate them in the neutral zone, the better.
Get that forecheck up and running again. With the litany of call-ups last week, the effectiveness of Iowa's forecheck suffered last Saturday. Beck, who had been winning draws and pestering the opposition behind the net as a bottom six center, had to move to the wing to make up for roster deficiencies. Iowa should take advantage of dump ins, win the 50/50 battles and the let the corner guys go to work. Keep an eye on guys like Mario Lucia and Gerald Mayhew in this regard.
As always, roll with the punches. Minnesota re-assigned Justin Kloos this morning to Iowa (possibly in a paper transaction), Kyle Rau skated in a yellow sweater on Monday, and Landon Ferraro was hurt while playing with the big club. Iowa can make call-ups from the ECHL, and Evan Janssen has made the most of his opportunity: 2 pts (1G/1A) in 3 games played. Maybe it's time for Dante Salituro to do the same.
It will be a scheduled 7:00 CST puck drop tonight at Wells Fargo Arena, and it's "Wine Wednesday."