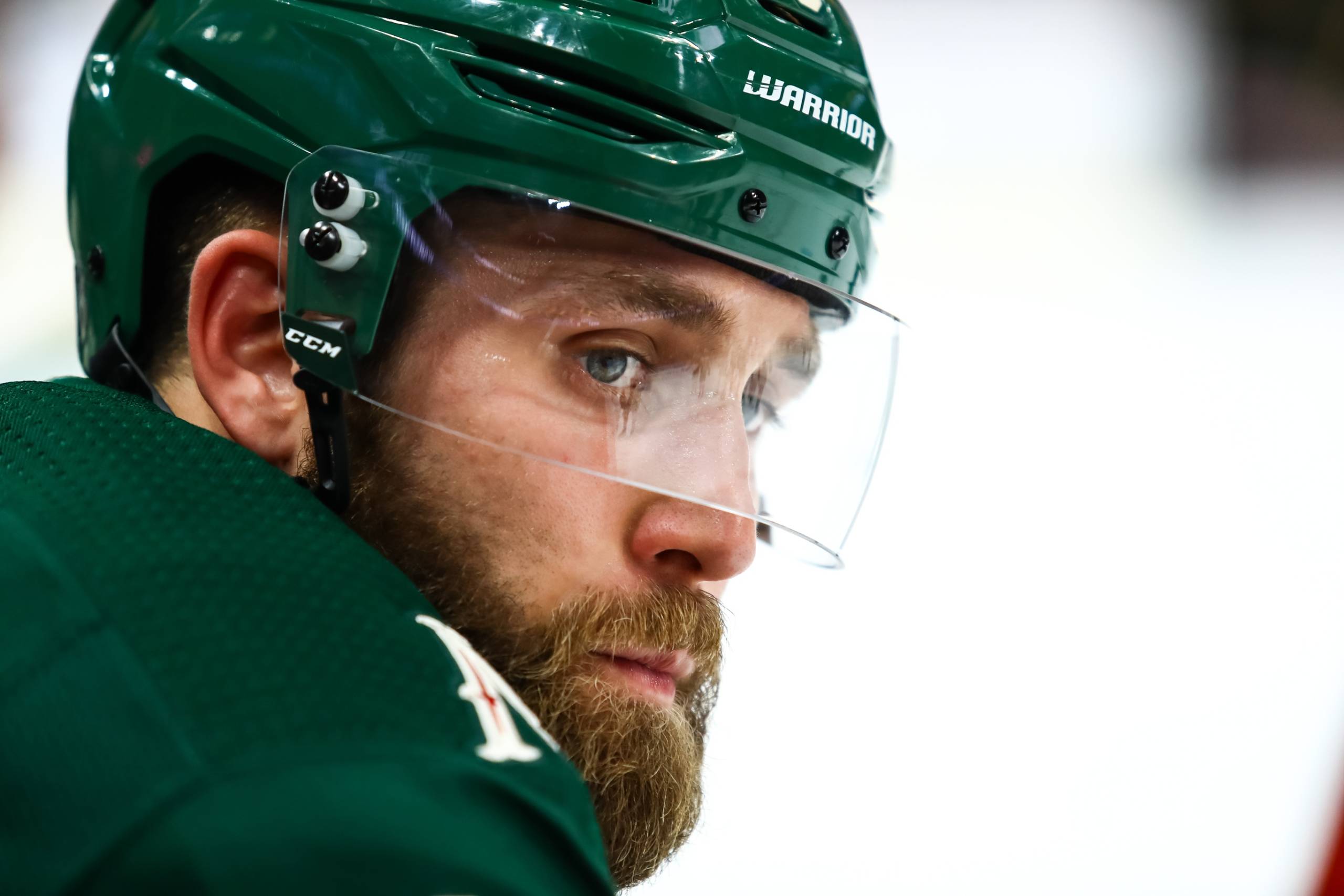 It was only a matter of time before Jason Zucker was on his way out of Minnesota. That time finally came Monday night.
The Minnesota Wild struck a deal sending the winger to the Pittsburgh Penguins in exchange for forward Alex Galchenyuk, defensive prospect Calen Addison and Pittsburgh's 2020 first-round pick, as first reported by TSN's Bob McKenzie.
Zucker, 28, had been in trade rumors with the Wild almost immediately after his new five-year contract kicked in July of 2018. There were three known instances where Zucker was nearly dealt, with a trade to Pittsburgh previously vetoed by Phil Kessel last summer.
What made Zucker a hot commodity on the trade market was his speed and ability to score. Even while his production the last year and a half tailed off from a career-best 2017-18 season, he was still highly coveted by teams around the league. Zucker had a modified 10-team no-trade clause, and it was believed that his 10-team list was strategic to teams that may have been interested in him, but Pittsburgh was not a team on that list.
The Wild are currently stuck in the dangerous middle ground once again in the Western Conference. They are currently on the outside looking in when it comes to a playoff spot, as they are four points out of a Wild Card spot after a 3-2 loss to division rival Colorado Sunday night.
General manager Bill Guerin made it clear to the team last month that if they didn't get it together, drastic changes would be made. Even after a promising week where his team went 3-1 against some tough opponents, he still felt compelled to make a trade that leaned heavily on the team's future than a quick fix.
That's why the trade should be considered a win at the front for Minnesota.
It was clear Zucker was not going to be in the long-term plans of the team. Whether it was with Paul Fenton last year or Guerin this year, Zucker was destined to be moved, and Guerin got the absolute best deal for the forward who was recently demoted to the fourth line by head coach Bruce Boudreau.
Getting a first-round pick, albeit, what will more likely be a low first-round pick, is something Minnesota needed. There are some promising prospects coming for the Wild, highlighted by Kirill Kaprizov, but the team still badly needs prospect depth with a specific emphasis at forward. Where they go with the pick in June remains to be seen, but adding a second first-rounder will go a long way to helping replenish the pool.
Addison, a 2018 second-round pick by Pittsburgh, is a right-shot defenseman who is considered very offensive-minded. While his frame reminds one of Jared Spurgeon, he still has room to improve defensively but was seen as the Penguins' top prospect heading into the year. Guerin was the assistant general manager in Pittsburgh prior to being hired by the Wild this past summer and knows the Penguins' talent pool very well. He knew what he was getting with Addison.
Just getting a first-round pick and the Pens' best prospect should be seen as a win for the Wild, but then Galchenyuk was added for good measure. The former No. 3 overall pick has now jumped to his third team in the past three seasons with underwhelming production in Pittsburgh this season. The 6-foot-1 forward is in the final season of his contract and will be an unrestricted free agent at season's end. He can play both center and wing, and with the Wild's struggles down the middle, it is very likely the 25-year-old will get a look there in the interim.
But the future of Galchenyuk in Minnesota is far from certain, and that's OK considering the other assets received.
When it comes down to it, the Wild had to begin clearing some space on the roster for Kaprizov next fall. They also had to begin looking towards the future since their roster as assembled is not cutting it. They need more prospects/draft picks, as they are still feeling the effects of trading first- and second-round picks from 2013-17. More change was coming, and Zucker was, unfortunately, the first to go.
How Guerin fared in his first trade with the Wild should be seen as a success upon first glance. It's now on him to make the most of the draft pick and Addison down the road.