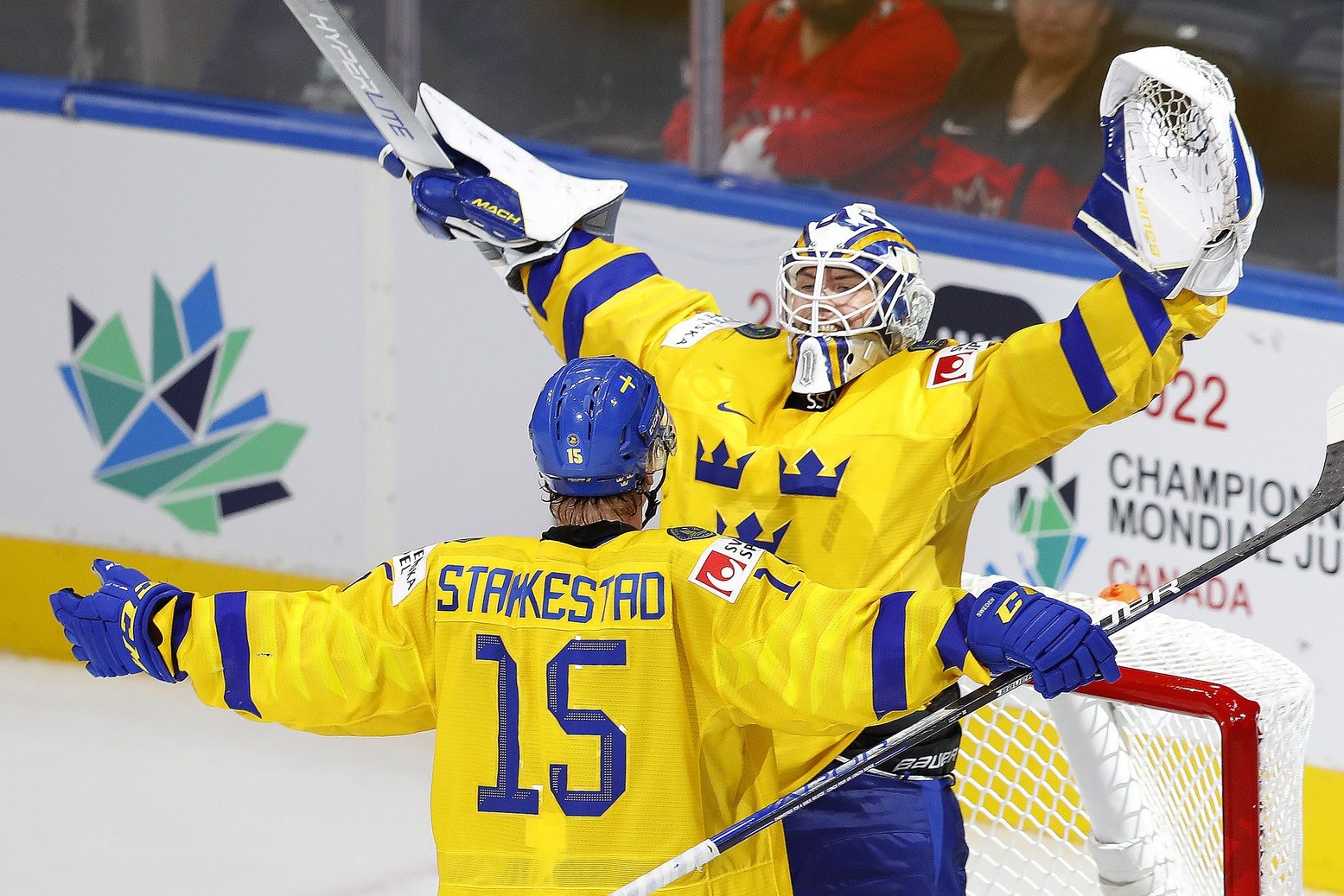 Enjoying the World Junior Championships and wishing you didn't have to go to Halifax, Canada to see it in person? Well, then, Jon Morosi of NHL (and MLB) Network dropped some intriguing nuggets of news on us Thursday morning.
2026 might seem like a long way away, but remember — it's 2023 now, and despite starting in 2022, the International Ice Hockey Federation (IIHF) considers this the 2023 World Junior Championships. Should Minneapolis/the Twin Cities/Minnesota win the bid, we'd be just three years away from Boxing Day 2025, the start of the 2026 tournament.
Canada has held a monopoly on the tournament lately, with a nice streak of hosting six of the last nine tournaments. Admittedly, some of those were extenuating circumstances, with the 2021 and 2022 tournaments held in Canada due to the COVID-19 pandemic, and this year's tournament being moved from Russia in response to their invading Ukraine.
With the last two U.S.-based tournaments (2018 and 2011) held in Buffalo, Minnesotans haven't seen World Junior action in person since 2005, when the tournament was split between Thief River Falls and Grand Forks, North Dakota.
That tournament stands as a great example of the memories hockey fans can make by attending these games. Going to the 2005 World Junior Championships meant getting to see future Hall of Famers like Alex Ovechkin (7 goals, 11 points in the tournament), Sidney Crosby (6G, 9P), Evgeni Malkin (3G, 10P), and Patrice Bergeron (5G, 13P).
Those headliners were unbelievable, but Minnesota fans got to see even more top talents coming up through the tournament. Ryan Getzlaf, Phil Kessel, Corey Perry, Dion Phaneuf, Tuukka Rask, Mike Richards, Cory Schneider, Brent Seabrook, Ryan Suter, and Shea Weber were all players who played 1,000 NHL games, made All-Star teams, or both.
And for those Minnesota hockey fans who never travel outside of the Twin Cities, the World Juniors hasn't been accessible to them since 1982, or, the lifetimes of anyone under 40. Not only did the Wild not exist, but it was closer to the founding of the Minnesota North Stars (15 years prior) than it was to the founding of the Wild (18 years later).
But if you were around, you got to see future U.S. Hall of Famers in Phil Housley and Chris Chelios, so good for you.
The Athletic's Michael Russo tweeted Thursday morning backing up Morosi's report, citing the biggest barrier for a WJC in the Twin Cities being a lack of interest. As the tournament has gotten bigger and more-high profile, that's no longer the case.
Perhaps seeing prospects like Kirill Kaprizov, Joel Eriksson Ek, Matt Boldy, and Jesper Wallstedt putting themselves on the map with strong WJCs might have changed their minds. If you have big-time prospects, having your fans be able to see them tested against the top youngsters in the world is a heck of a marketing opportunity.
So there are two questions, should Minnesota get the bid for the 2026 World Juniors. The first is, where would they play? The second is, what Wild prospects might we see?
The first one is probably only difficult because of the wealth of options. These tournaments are held across multiple rinks, so while the Xcel Energy Center, with 18,000 seats, seems like a slam dunk for hosting the biggest games, another rink would be necessary.
The two most obvious spots, from the standpoint of spitballing ideas, are Target Center or 3M Arena at Mariucci in Minneapolis. Target Center lists its capacity for hockey games at 17,500, which is about the combined capacity for its current sites in Moncton and Halifax. 3M Arena may make more sense, though, due to its ties to U.S. hockey history and experience in hosting high-profile hockey tournaments, such as NCAA Hockey West Regionals, the NCAA Women's Frozen Four, and the World Women's Hockey Championship.
A dark horse could also be Amsoil Arena in Duluth. The venue seats significantly fewer than even Mariucci (6,726 for hockey games), but its location nearer to Canadian cities like Thunder Bay or Winnipeg could encourage more attendance from Canadian fans.
As for which Wild prospects could attend, we have no idea. No one with an NHL organization will be eligible for the tournament in 2026, as any player born in 2005 or prior will be ineligible. We won't know of any Wild prospects that will be eligible until at least the 2024 Draft, and that's only if they take players born after January 1, 2006.
Still, getting the tournament would be an exciting thing for Minnesota hockey fans, whether they get to see Wild prospects or not. We'll have to keep an eye on the situation and see if the Twin Cities can reel this tournament in.