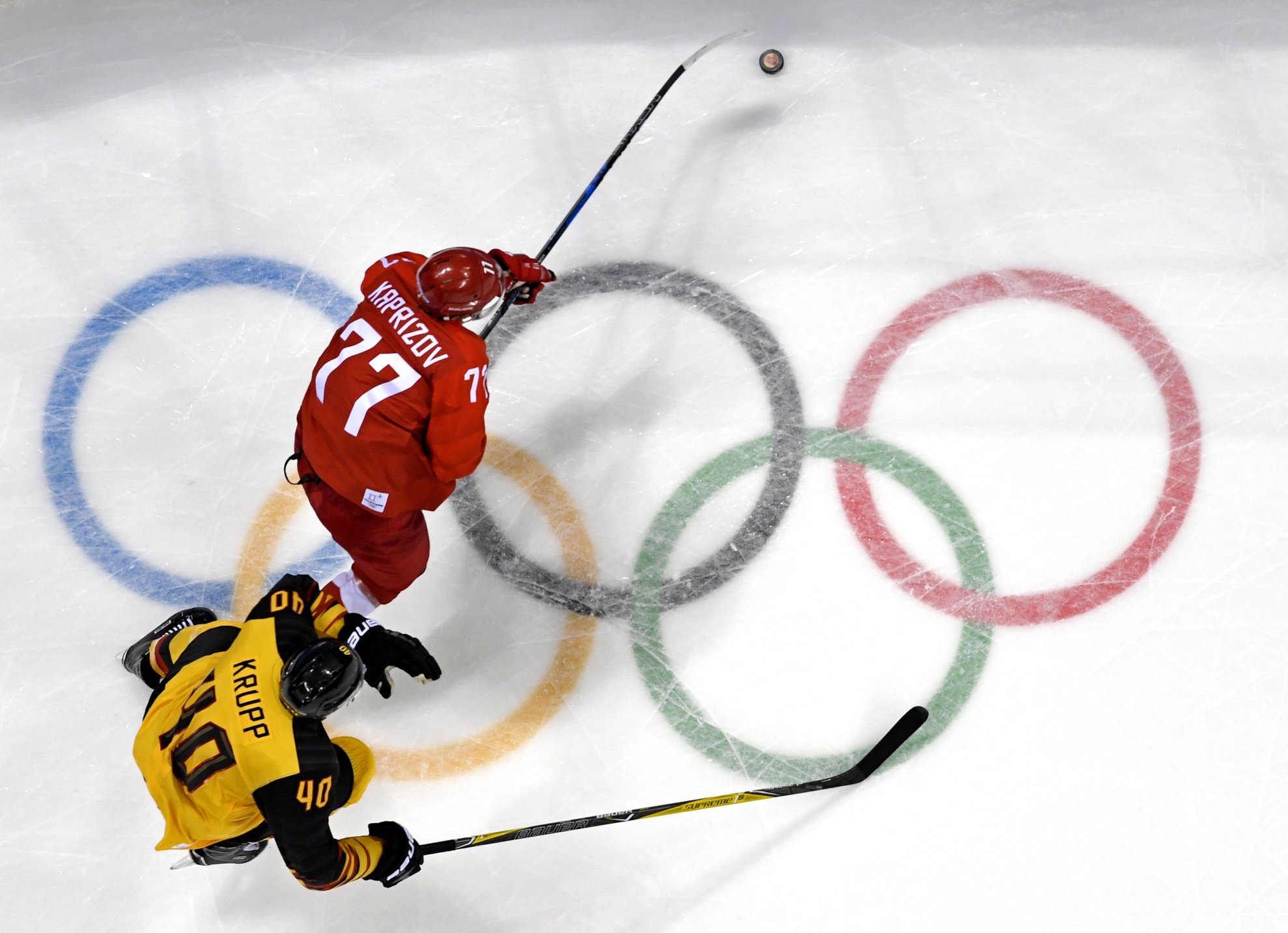 The Minnesota Wild signed Kirill Kaprizov earlier this month, ending a five-year long saga. The Wild drafted him back in 2015, selecting him 135th overall. Kaprizov was unheralded partially due to his size (he was 5'9" at the time), but there was talent there. He was picked first in the 2014 KHL Draft and had broken into the top Russian league at age 17.
It was an intriguing pick, but the odds of a fifth-round pick turning into anything is a long shot. Kaprizov started emerging as a star in the KHL, however, and he delivered Russia a Bronze Medal at the World Junior Championships, won Olympic Gold and then a Gagarin Cup. He led the league in goals twice.
Kaprizov could have lived in Moscow for the rest of his life, ruling the KHL. He could have made a great living playing for the prestigious Red Army team. And he would have been a national hero and rock star for doing so.
So what brought Kaprizov to Minnesota? Was it the allure of the NHL? The higher salaries he could earn in North America? Or did he perhaps dream of lifting the Stanley Cup?
It turns out, Minnesota brought him here through a brilliant recruiting effort five years in the making. And thanks to getting exclusive access to Kaprizov's cell phone, we at Zone Coverage can tell this amazing story from beginning to end.
Hard to Get
After drafting Kaprizov, then-Wild general manager Chuck Fletcher took a hands-off approach in the initial stage of the recruiting. "I just wanted to play it cool," Fletcher absolutely, 100% told Zone Coverage. "Sometimes if you approach Russian prospects too strongly, they'll get skittish and run back into the forest."
The text messages Kaprizov received on the day of the draft reflect that:

Unfortunately that approach didn't work on Kaprizov. He told Sport-Express in a later interview "Well, you know that they weren't too interested in me. I think that they forgot about me immediately after the selection."
Kaprizov proved too big to ignore at the 2017 World Junior Championships. He dominated the tournament, scoring nine goals and adding three assists. Kaprizov made the All-Tournament Team, and his performance was enough to make Fletcher take notice. Fletcher flew to Toronto to meet his star prospect.

But whether Team Russia wouldn't allow the meeting or Kaprizov still felt snubbed by Fletcher, they didn't meet. Worse yet, rumors started swirling later in the year that Kaprizov would sign an extension in the KHL.

Clearly, a new approach was needed. Enter Paul Fenton.
"Like a Shrimp"
Fenton was made the successor to Fletcher in May 2018. He wasted no time establishing contact with Kaprizov, flying to Russia in November. Fenton watched two of Kaprizov's games and the two had dinner in Moscow.
They both definitely, without a shadow of doubt, spoke highly of the meeting to Zone Coverage. "It was pleasant," Kaprizov said. "Maybe a little bit strange. I was not sure what he was saying all the time."
Fenton gushed about the young Russian. "It was fantastic. He was like a shrimp on the ice. He's really small when you see him, and you're like, 'How is he gonna score goals?' But he just squirms his way to the net and pucks go in. He's a terrific kid, too."
Indeed, an investigation of Kaprizov's text message history reveals a strong and unique bond between the two. It appears that Kaprizov had an influence on Fenton's decision making during his tenure as general manager.

As the season went on Fenton found his list of allies getting smaller and smaller. By the time of the trade deadline Fenton's closest confidant was Kaprizov. Being willing to offer opinions on the animal kingdom made Kaprizov an unwitting assistant general manager.

It's hard to say whether Kaprizov's animal takes have had a positive or negative impact on Minnesota. On one hand, agreeing hawks are good led them to acquire Kevin Fiala, the team's other up-and-coming star. On the other, Kaprizov's positive feelings towards lizards put the Wild in a sticky salary cap situation with Mats Zuccarello.
Fenton was fired 14 months into his reign. The fate of the franchise no longer hinged on whether Kaprizov prefers black bears to brown bears. But now a new general manager would have to form a relationship with Kaprizov.
Sealing the Deal
Bill Guerin got the call to lead Minnesota back into contention. There was a lot on his plate. He had to rebuild a front office struck by departures and low morale. The Wild missed the playoffs and needed to make the right moves to rebound. And of course, he had to bring Minnesota's prized prospect into the organization.
Guerin established a long-distance relationship with Kaprizov, exchanging texts with him on a regular basis. However, when an American hockey player is communicating with a player on the other side of the world, things can get lost in translation.

But once Guerin was able to be face-to-face with Kaprizov, they got on the same page. Guerin flew to Russia last December to meet with Kaprizov over dinner and by all accounts, the meeting was pleasant and productive.
Things got harder as the expiration of Kaprizov's contract on April 30th drew closer. The coronavirus shut the league down, leading to an emergency playoff format that Kaprizov was ruled ineligible to participate in. Even though Minnesota was technically allowed to sign him, this was a definite hitch in the Wild's plans.
Locking down Kaprizov to a contract proved to be a very tough negotiation. After all, what Russian twenty-something has ever heard of Minnesota? But Guerin was able to make a compelling case for playing in the State of Hockey.

After working through Kaprizov's concerns about what his life in St. Paul would be like, the two hammered out the final details that would get Kaprizov to sign after five years of waiting.

Kaprizov may be from a world away, but judging from that final exchange, he's already One of Us.