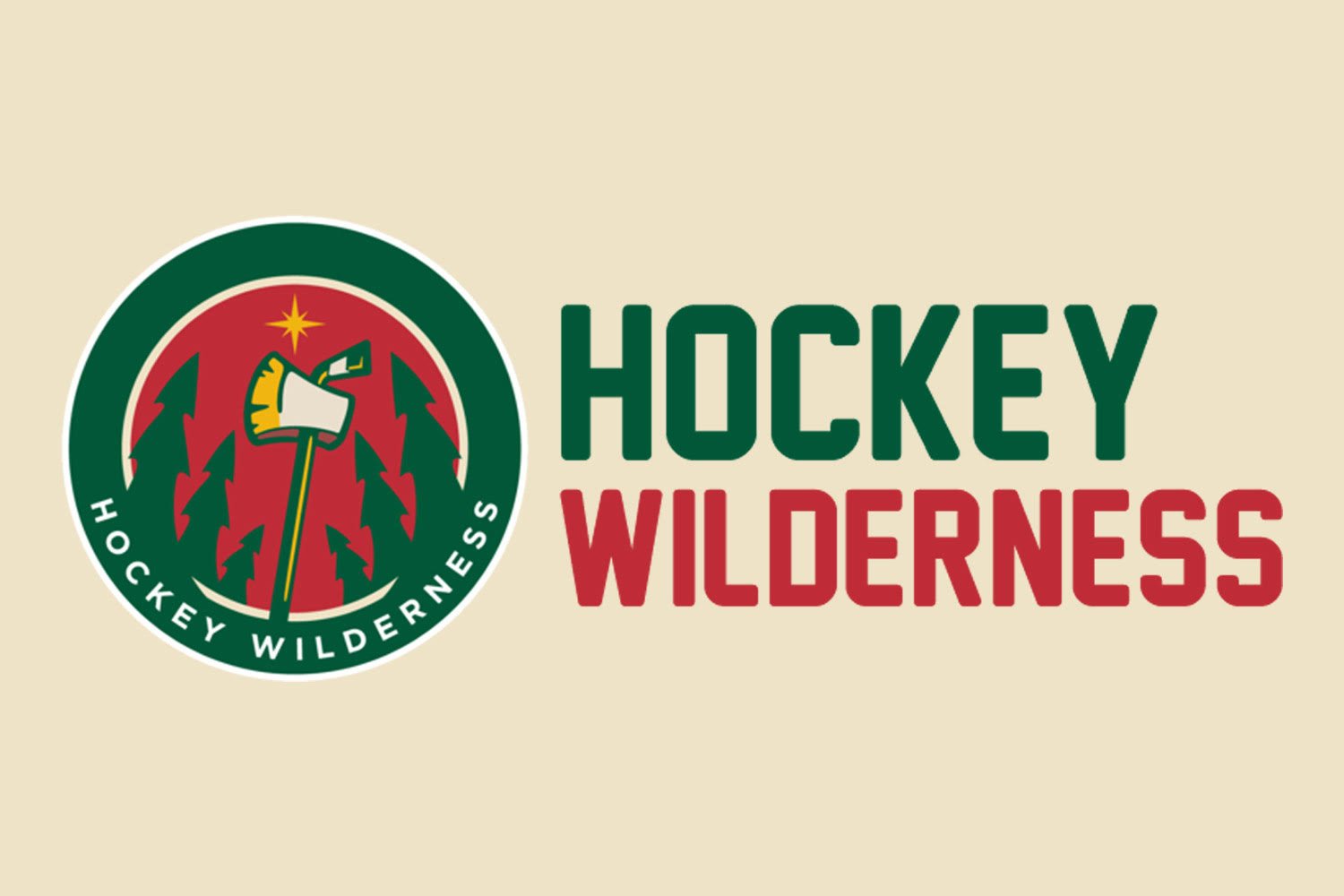 After the Minnesota Wild lost by a score of 9-1 to the St. Louis Blues, a team that is about to crater to the will of opposing general managers and sell off some rental skaters, a glimmer of hope shone through the cloud of shit.
Over in Iowa, the AHL Wild were facing the league's top team in the Chicago Wolves. Beyond this matchup in a weird shortened season for the minor league, Matt Boldy was making his professional hockey debut.
One of Minnesota's top prospects, the 2019 first-round pick signed his entry-level contract after his season with Boston College came to an end last month. After a quick quarantine and some practices, the powerful winger was ready to make a statement to the organization and hope for some time in the NHL before the regular season ends.
Well, he certainly did that by scoring the Wild's third goal in the first period; a rocket one-timer on the powerplay that sent shockwaves to the heart of GM Bill Guerin.
Boldy couldn't help himself, seeing former national teammate Cole Caufield get on with the Montreal Canadiens' AHL affiliate, the Laval Rockets, with a big performance coming from the miniscule forward. So he went ahead and got more points.
Teaming up with the Wild's top defenseman prospect to give Iowa the three-goal lead is something prospect lovers dream of.
Not only did Boldy earn some key points and contribute to our concept of him playing in the Wild's top-six forever, but he was making moves like a mad man. The 20-year-old wasn't backing down from the league's best, but making it known that he is ready for the next step.
With the contract signed, the first year of Boldy's ELC has already been burned, so Minnesota might as well see what they have in him at the NHL level after a few more appearances for Iowa.
We'll see where it goes from here, but everything Boldy put on display last night, the Wild can use more of.
Iowa plays Chicago once again on Saturday and then has three games next week including a mid-week matchup against the horrific bottom-of-the-division Rockford Ice Hogs. With a flick of his wrist and more impressive passes, we might be seeing Boldy sooner rather than later.