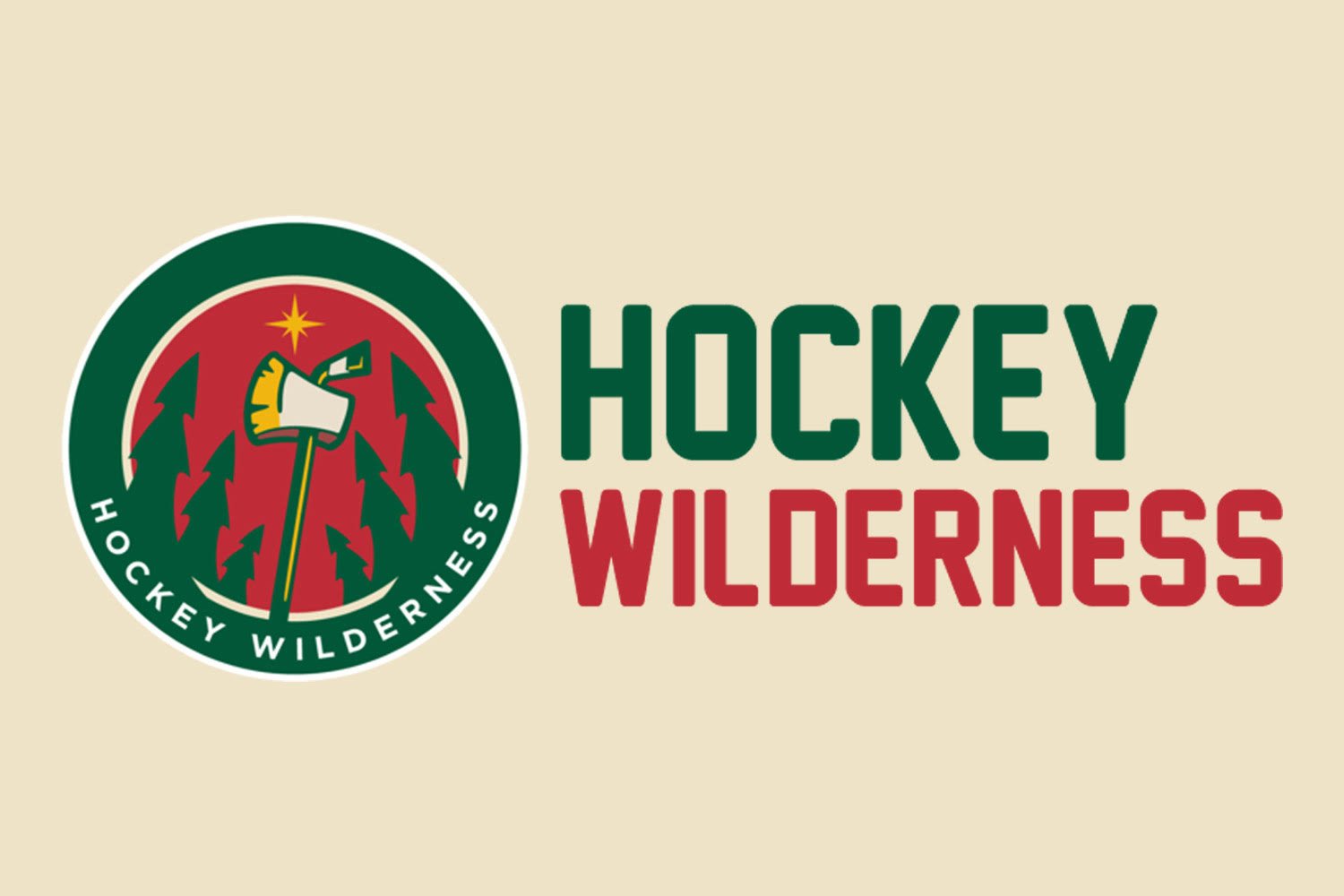 The 2019-20 season may go down in the history books in a number of ways. It might be the season that was canceled, shortened, or postponed due to COVID-19. It may be the first and only season to feature a 20 or 24-team playoff. It might be the only season to have three year designations (the 2019-20-21 season, anyone?).
But for Minnesota Wild fans, one way it will be remembered as the year of the dog — specifically, a golden retriever named Breezer. For SB Nation's "Dogs and Underdogs" week, while we wait for more information on if/when/how the NHL will conclude their season, let's take a look back at the year in tweets from the Wild's cutest, cuddliest member of their roster.
Breezer's "hello world" moment came back in August of last year, with a greeting à la @dogfeelings, introducing the fanbase to a Labrador Retriever from Coco's Heart Dog Rescue. Wild president Matt Majka and his wife, Kym, took on the duties of fostering and training Breezer during his time with the Wild prior to the pup beginning his future career with Soldier's 6, a 501©3 non-profit based in Minnesota that provides honorably discharged veterans, police officers, and firefighters with specially trained K-9s.
Breezer's first team function was to fetch breaking news for his fans, and he was one of the first to announce a new addition to the Minnesota Wild front paw-ffice:
Breezer was a hit with fans and players alike. One can hardly blame Matt Dumba for being distracted by such a good boy, even if he didn't score a goal for 15 games after this tweet was posted:
He made a trip south of the border (collie) to visit the kids on the farm:
Breezer also made many appearances at Wild games. At one in particular, he got to meet his future drill sergeant, Dez. Ten-pup!
In addition to this, Breezer made friends with lots of Wild players and paw-sonalities, including Kevin Fiala, Ryan Carter, and Jason Zucker:
And after pining for some more ice time on the furred line...
Breezer got some time to shine in practice:
(Though Anthony LaPanta was on hand to get the real scoop on how that went...)
As for the scouting report on Breezer:
He's got great reaction and a nose for the puck.
He's got great end-to-end speed.
His defensive skills need a bit of work.
But he's definitely ready for postgame handshakes!
And, like all of us, he's missing hockey a lot.
In the meantime, show Breezer some love and vote for him in the NHL Fan Awards as Goodest Team Dog!