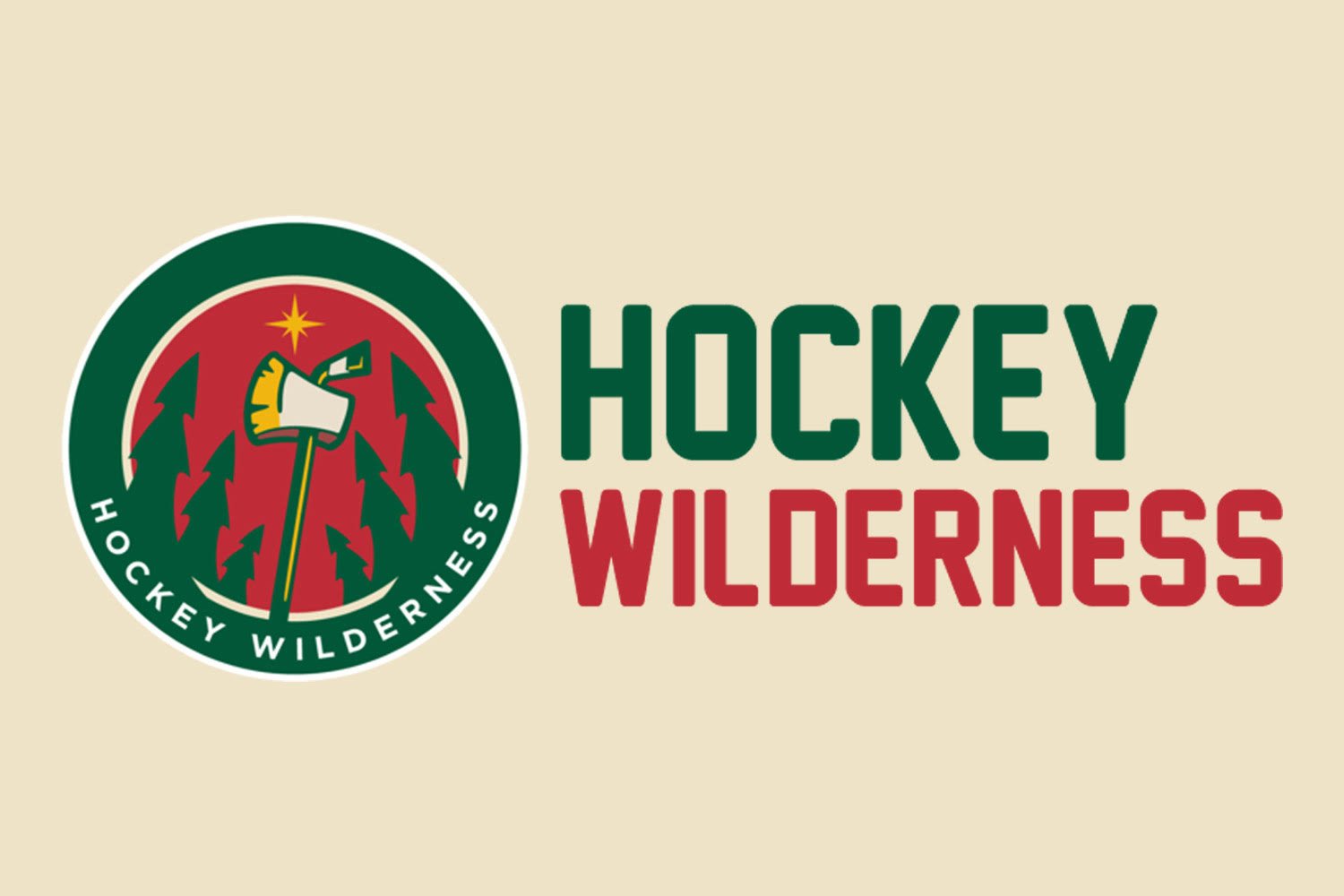 Now that the Minnesota Wild's official regular season roster has come all the way into focus, the prospects that fans have gotten to know over the course of developmental and training camps that didn't quite make the cut have returned back to their minor and junior league squads for the season. But just because real NHL hockey looms just around the corner doesn't mean we can't keep an eye on the kids.
Here's your 2021-22 guide to the Wild farm system, how to watch or follow the various leagues, and what we may be able to expect from the Wild's prospects.
American Hockey League (AHL)
Teams to follow: Iowa Wild
Season status: Season opens Saturday, October 16th vs. Texas Stars
How to stream: watchtheahl.com
Players to watch: Marco Rossi, Matt Boldy, Adam Beckman, Calen Addison
New faces: Jon Lizotte, Dominic Turgeon, Joe Hicketts, Alexander Khovanov
In a shortened and strange 2021 season, the Wild's AHL affiliate finished in fourth place in the Central division with a record of 17-13-4, seven points behind the division winning Chicago Wolves. The baby Wild were led by Gabriel Dumont, who scored 12 goals and 19 assists on the final year of his contract before signing a free agent deal with the Tampa Bay Lightning in the offseason. And while AHL veterans Connor Dewar, Mason Shaw and Damien Giroux will have an opportunity to take the next step with the additional icetime, all eyes will be on players like Marco Rossi, who is making his Iowa debut, as well as Adam Beckman and Matt Boldy, who impressed in the AHL after joining Iowa mid-season.
One other player who may be worth watching if and when he makes it to corn country is Alexander Khovanov, who will have the opportunity to bounce back from an up-and-down 2021 season in the Russian KHL and VHL leagues - if he ever gets his paperwork matters settled. When last we heard from Russo on the enigmatic centerman, he was having some issues with his passport and visa. Should he make it in time for the AHL season, it will be interesting to see if he blooms under Iowa coach Tim Army, as Khovanov reportedly has had problems with bench bosses.
Kontinental Hockey League (KHL)
Teams to follow: CSKA Moskva, SKA St. Petersburg
Season status: In progress
How to stream: ESPN+, portable.tv
Players to watch: Marat Khusnutdinov
New faces: Matvei Guskov
Unfortunately for Wild fans, the KHL's streaming deal with US markets came a couple years too late to enjoy the phenomenal Kirill Kaprizov in his native Russian habitat. Fortunately, we get to watch him on local television for at least the next five seasons as part of the main club.
But that doesn't mean Wild fans can't take advantage of the free games streamed on portable.tv, or the subscription-based coverage on ESPN plus, as Marat Khusnutdinov takes the mantle of the most exciting KHL player to keep tabs on. The 2020 second-round selection missed a chunk of his post-draft season with a shoulder injury, but is off to a flying start with SKA St. Petersburg. He's got eight points (three goals and five assists) in his first 15 games, and has made some pretty sweet plays along the way...
If you also happen to catch the CSKA Moskva play, you might get a two-for-one on Wild prospects, as late-round draft picks Matvei Guskov and Andrei Svetlakov take the ice on the same team. Both players recently returned from injuries, and while Svetlakov had an assist in his first game back, Guskov made his presence known in another way:
Canadian Hockey Leagues (CHL)
Teams to follow: Kamloops Blazers (WHL), Kelowna Rockets (WHL), Moose Jaw Warriors (WHL), Red Deer Rebels (WHL), Winnipeg Ice (WHL), Soo Greyhounds (OHL)
Season status: In progress
How to stream: watch.chl.ca
Players to watch: Daemon Hunt, Pavel Novak, Ryan O'Rourke
New faces: Caedan Bankier, Carson Lambos, Kyle Masters, Josh Pillar
A season pass gets you CHL all access, which allows you to watch WHL and OHL games for one massive $159.99 payment. If you just want to focus on the WHL where the bulk of the Wild's junior prospects reside, that will set you back only $109.99, but then you won't be able to watch Ryan O'Rourke live, and that would be a shame.
Though, in O'Rourke's first game with the Soo Greyhounds after being cut from Wild training camp, he did get a major penalty and subsequent two-game suspension for a hit to the head... so you might be able to wait about a week for pulling the trigger on the subscription fees.
But even if you go wih the cheaper package, you'll get to keep tabs on some pretty high ranked Wild prospects, including 2021 selections Carson Lambos (26 overall), Caedan Bankier (third round), Kyle Masters (fourth round) and Josh Pillar (fourth round). And so far, Wild prospects would make subscribing worth your money, as Lambos has a goal and four assists in his first four games, and Pavel Novak and Josh Pillar each have four points in two games for their respective teams, the Kelowna Rockets and Kamloops Blazers. Masters is the only player yet to earn a point in the young season, going scoreless in the first five contests for the Red Deer Rebels.
NCAA College Hockey
Teams to follow: Boston College, University of Connecticut, St. Cloud State
Season status: In progress
How to stream: varies
Players to watch: Sam Hentges, Jack McBain, Marshall Warren
New faces: Jack Peart
Luckily for Wild fans looking to keep tabs on the college kids, Minnesota has gone to the same wells for their NCAA prospects, which in theory makes it easier to keep up with the kids.
Both BC and UConn, home to players like Jack McBain, Marshall Warren, Vladislav Firstov and Nikita Nesterenko, have their games streamed by NESN and NESN+. But unless you live in the New England region, you won't be able to access the channels or the streams through your Xfinity cable package.
Minnesota Wild fans, however, can check out 2018 seventh-round pick Sam Hentges and 2021 second-round selection Jack Peart skate with the St. Cloud State Huskies on local station Fox9+, which is included in most local cable packages and can even be watched free over the air on channel 9.2.
As for the Wild's collegiate prospects, Firstov has had the best start, scoring three goals over UConn's first three games. BC's Warren and McBain each have three points in the Eagles first two games, and Jack Peart has two assists in his first four games of his rookie season with SCSU.
Swedish Hockey League (SHL)
Teams to follow: Lulea HF, Frolunda HC
Season status: In progress
How to stream: No live streaming, but game highlights are available on SHL.se
Players to watch: Filip Johansson
New faces: Jesper Wallstedt
The SHL has two notable Wild prospects - one that has already generated a ton of buzz, and one that Wild fans might want to forget.
2021 first-round pick Jesper Wallstedt is already off to a strong start with a 1.84 goals against average and a .918 save percentage in his first five starts.
Meanwhile, 2018 first-round selection Filip Johansson may not be high on the Wild's prospect list (and in fact didn't even make our Top 25 Under 25 list), but he does have a pair of assists in Frolunda's first seven games of the season. Johansson scored six goals and five assists last year in 46 games with Frolunda, so hopefully he can improve on that pace in his third full season in Sweden's highest hockey league.
Other Leagues
Teams to follow: Iowa Heartlanders (ECHL), Tri-City Storm (USHL), Ilvas (Liiga-Finland),
Season status: In progress
How to stream: ECHL - Flohockey.tv; USHL - hockeytv.com; Liiga - unknown
Players to watch: Nate Benoit (USHL), Fedor Gordeev (ECHL), Hunter Jones (ECHL), Simon Johansson (Liiga)
Here at the bottom of the prospect list we get the real deep cuts. The players that are unlikely to get close to a Wild roster for a good long time - if ever. Nate Benoit is an 18-year-old 2021 sixth-round pick who will play in the USHL junior league for another season before joining the University of North Dakota in 2022. Fedor Gordeev and Hunter Jones had rough goes of it in Iowa last season, with the forward Gordeev finishing with only one assist in seven games in Des Moines, while Jones finished 2021 with a woeful .886 save percentage in 19 games played. Simon Johansson made the move this season from the Swedish minor league HockeyAllsvenskan to the Finnish Liiga, where the 2018 fifth-rounder has two assists in his first nine games.
There are subscriptions for both US-based leagues (and no legal or reliable way to stream Liiga games) for the most dedicated of Wild prospect followers.