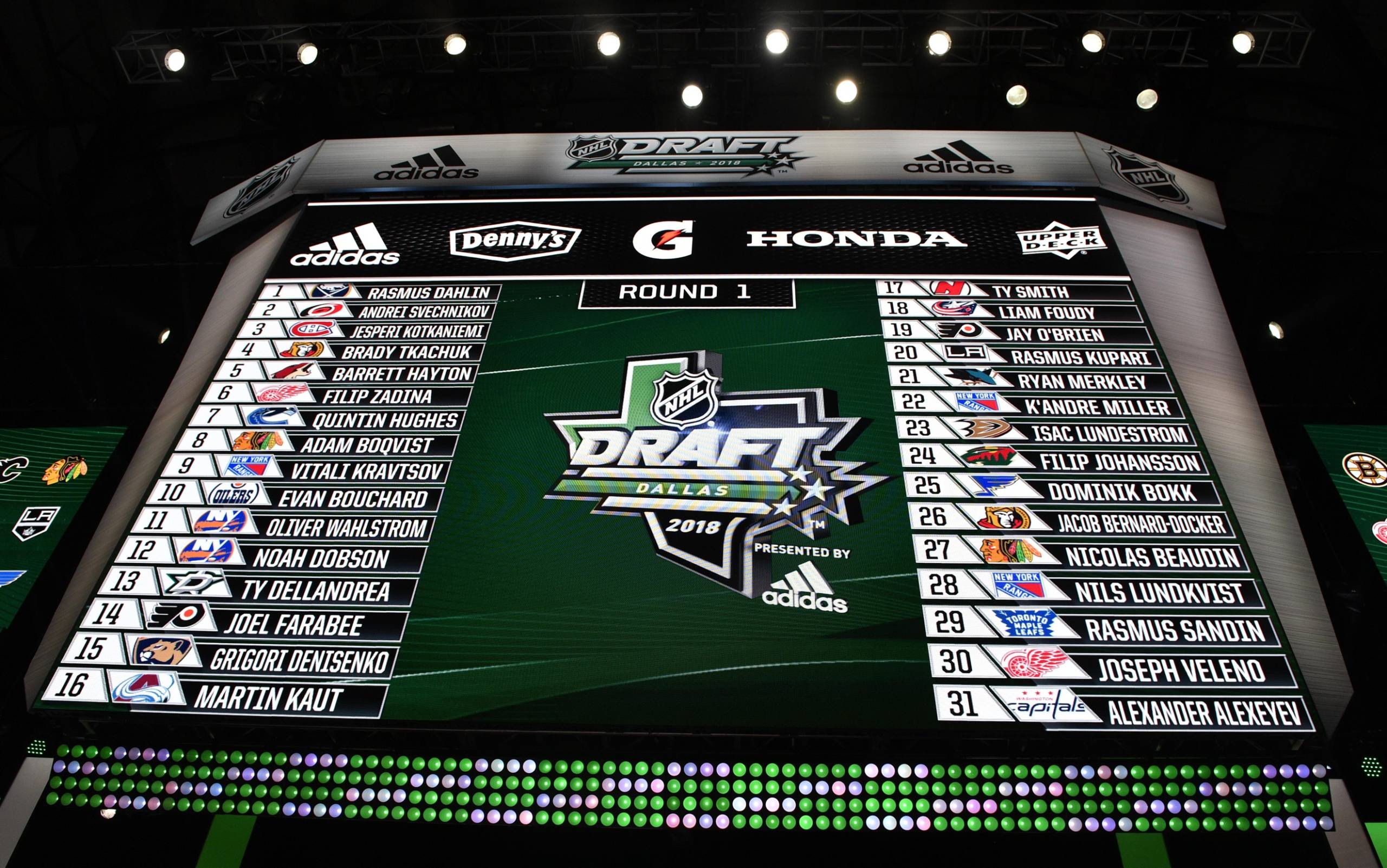 It is with a heavy heart that we announce that the general managers are at it again.
We're still talking about the draft lottery, which is broken and needs to be fixed. This happens a lot, like in 2012 when the New Jersey Devils won the lottery… and got the fourth overall pick. See, the most you could move up in the draft was four slots, which is objectively dumb. Then the NHL changed it so that all non-qualifying teams got a shot at first overall.
In 2015, they tweaked the odds so that the worst teams had a lower chance of winning the lottery. Fine. Then the Buffalo Sabres, Edmonton Oilers, and Arizona Coyotes had a mega tank-a-thon jockeying for Connor McDavid and Jack Eichel. NHL GMs could never stand for this, particularly with Edmonton winning their fourth lottery in eight years.
The lottery was overhauled once again, with the top three spots being up for grabs. A fine compromise that balances all needs. Tanking is disincentivized in this system, as the worst team's odds of picking fourth overall is slightly greater than picking first, second, and third, combined. Teams stuck in the middle have hope they can get a golden ticket out of mediocrity. To top it off, drawing for three picks made for great TV. Win-win-win.
Until the events of last summer killed this version of the lottery, that is. Due to the pandemic, there was a confusing two-phase lottery that resulted in the New York Rangers — a team that sucked, but not so badly that they missed a 24-team playoff — winning the first choice. This came the year after the Rangers drew the second overall pick.
Meanwhile, the Detroit Red Wings, the worst team in hockey by a mile, selected fourth overall. GMs found this unfair because they believe that Detroit was accidentally awful and not consciously tanking. Weirdly, people did not seem to care about this when the Colorado Avalanche had the best lottery odds, yet finished fourth twice in a three-year span.
According to Chris Johnston of Sportsnet, the proposed changes would include only drawing for the first and second-overall picks, forbidding any team from moving up in the lottery more than twice in five years, and only allowing a team to move 10 spots up in the draft order.
These proposed changes fix nothing. They're convoluted, worse for TV, and don't actually solve any of the incidents GMs grumbled most loudly about. Under these rules, Edmonton would have still landed McDavid, and the Rangers would've still picked second in 2019 and first in 2020. Why even implement them?
Don't fool yourself. This isn't about setting rules that are inherently fair or properly disincentivizes tanking. GMs are just flipping over the board when they don't win and trying to engineer lottery luck so it goes to "deserving" teams. Are there any criteria for what team is deserving? Not really! It's basically just who the Hockey Men want to see win.
It's also important to know that these changes will never be enough. They will inevitably produce some result that will make GMs cry and we'll go through this again.
If the GMs hate the lottery so much, fine. Get rid of it. The problem then becomes, what do you replace it with?
None of the most commonly thrown-about options are especially viable. Using reverse standings order just re-incentivizes tanking. Adopting the "Gold Plan" would make the trade deadline non-existent, hindering bad teams from acquiring picks for a rebuild. Eliminating the draft altogether, though awesome, would never be approved by owners looking to limit young players' choices and earning power.
Besides, all of them share the same problem as the current system: The GMs can't engineer the results.
The solution? A game show to award the first overall pick. The 16 non-playoff GMs vote on who gets to win the pick, Survivor-style. We can award points equal to one vote for various things, say, one to the worst team in the league, or a fan vote, or by winning various competitions.
These competitions should carry the sting of losing, and therefore be degrading (or at least unpleasant) in some way. Do you want the next Connor McDavid? How many bugs are you willing to eat to get him? Can you catch the Golden Snitch in a game of Muggle Quidditch? How long can you stand on a small platform surrounded by water while your own fans pelt you with eggs?
This show solves every problem. It disincentivizes tanking, brings elements of randomness to the proceedings, and of course, is must-see TV. Who doesn't want to see the inherent drama of Jim Benning cleaning vomit out of the backseat of his car while trying to out-earn his fellow GMs in a night of Uber driving? What trades might happen in exchange for the swing vote to land a franchise-changing first-overall pick?
Best of all, if a GM doesn't win it, they can't go to the media and cry about how they were wronged. If they lose, it's because they couldn't win hockey games, they couldn't win competitions, and couldn't win votes. Better luck next year.