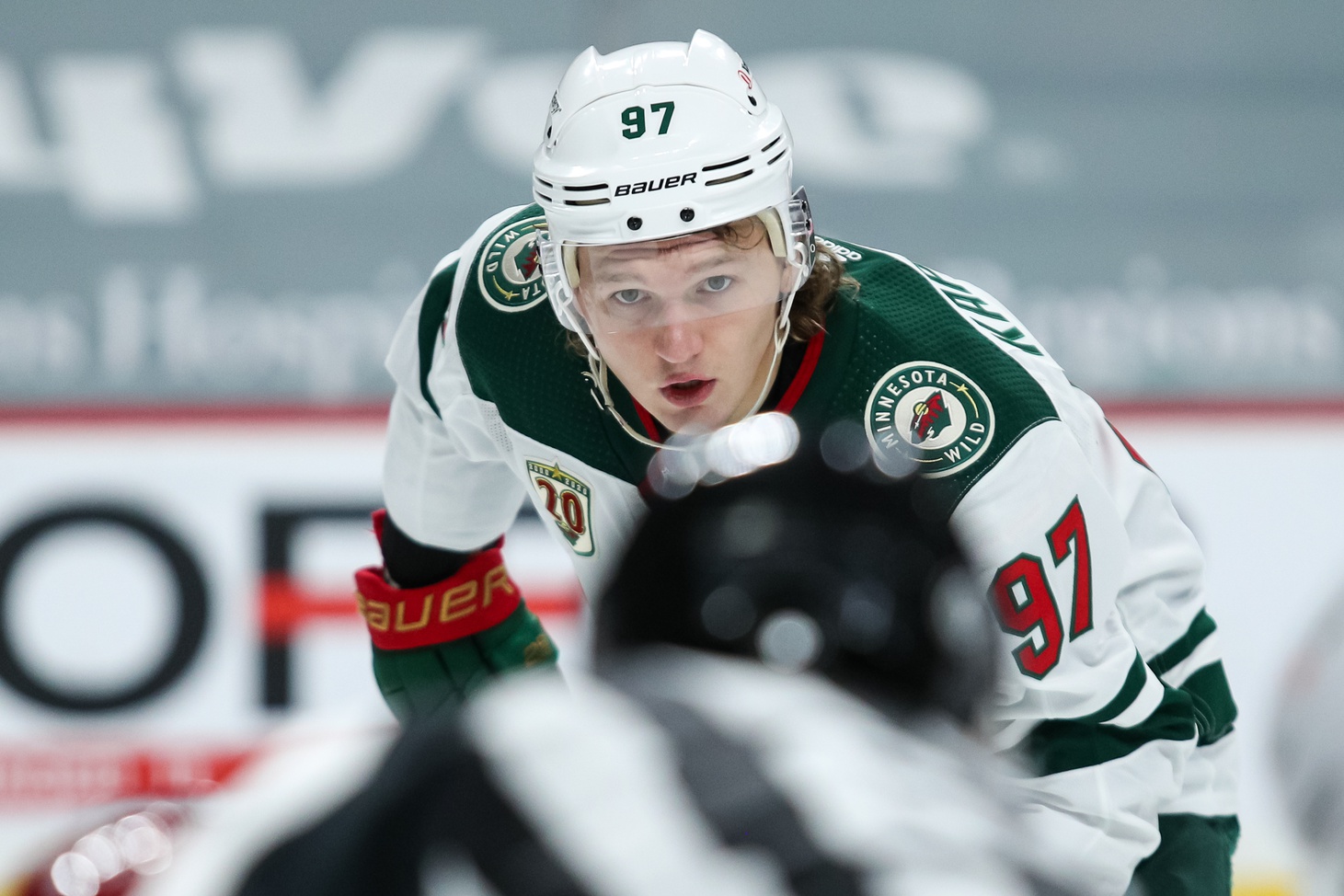 As the Minnesota Wild take the ice Monday night in Glendale, there is a decent chance that Kirill Kaprizov will tally a point and break Marian Gaborik's 20-year team rookie scoring record. Kaprizov presently is sitting on 36 points (17G-19A) which is tied with Gaborik (18G-18A) from his rookie season in 2000-01.
The hype for Kaprizov, a 2015 fifth-round draft pick, was overwhelming coming into the season. But he has been everything he was projected to be and more. He leads all NHL rookies in goals and points and is currently a leading candidate for the Calder Trophy.
In anticipation of Kaprizov's record-breaking night, whenever that may be, here is how he stacks up among other rookies in recent Minnesota sports history.
The Minnesota Vikings were elated when Jefferson fell to them at the 22nd overall pick in last year's draft. But with so many of Minnesota's recent first-round receiver picks failing to pan out in the last decade (i.e., Cordarrelle Patterson and Laquon Treadwell), there was some skepticism that general manager Rick Spielman had found one worth keeping.
Well, this time, he did. Jefferson burst onto the scene as a threat in the passing game. Not only did the LSU star break the Vikings rookie receiving record set by Randy Moss in 1998, but he also shattered the NFL rookie record for receiving yards in a season. While Jefferson came up short in offensive rookie of the year voting to the Los Angeles Chargers' Justin Herbert, his season still was one of the more memorable by a rookie in recent memory.
After years of misfortunes in the NBA draft lottery, the Minnesota Timberwolves finally struck gold in 2015 when they won the first overall pick in that year's draft for the first time in franchise history. There was some debate who the Wolves should take with that pick, but then-president of basketball of operations Flip Saunders was quite clear that Towns was his guy.
Saunders was proved right, as Towns immediately stepped in and led all rookies in points per game (18.3), rebounds per game (10.5), and double-doubles (51). He went on to win the Rookie of the Year award unanimously, just the fifth time in league history a player has won the award unanimously and has been the face of the franchise ever since.
Another No. 1 overall pick dropped into the Wolves' lap last year, but there was no clear player that was going to be taken at that spot. Minnesota selected Edwards with the pick over James Wiseman and LaMelo Ball -- who went second and third in the draft behind Edwards. While it took the Wolves' new guard to break into the starting lineup, Edwards has come on strong as the season has progressed and now leads the NBA rookies with 18.6 points per game.
Whether it has been his poster dunks or hilarious media sessions, Edwards has been incredibly entertaining this season and will be a solid contender for Rookie of the Year.
The Twins of the 2010s were not very good, as they were transitioning out of the 2000s teams that won five division titles -- six if you include the 2010 squad in there. In 2015, Sano made his major league debut at the literal midseason mark for Minnesota and put that power-hitting prowess on immediate display.
In 80 games played, primarily as the designated hitter, Sano mashed 17 home runs and drove home 52 along with a .385 on-base percentage. His play in that half-season had him finish third in the American League rookie of the year voting behind Houston's Carlos Correa and Cleveland's Francisco Lindor.
Perhaps the rookie who made the impact on their team came in 2011 when Moore was drafted No. 1 overall by the Lynx. What did Moore and the Lynx do that following season? They won their first championship in team history, which was Minnesota's first professional championship since the 1991 Twins.
Moore led all rookies with 13.2 points per game and easily became Rookie of the Year. But it was the championship that will be remembered most about this season from Moore, and it was not the last. Moore helped the Lynx win three more titles over the next seven seasons to make them a modern dynasty in the WNBA.
Now that you have taken that trip down memory lane, where do you think Kaprizov stacks up among all the great rookies Minnesota has seen in recent history? It has certainly been a memorable one, and no doubt the best in Wild history.