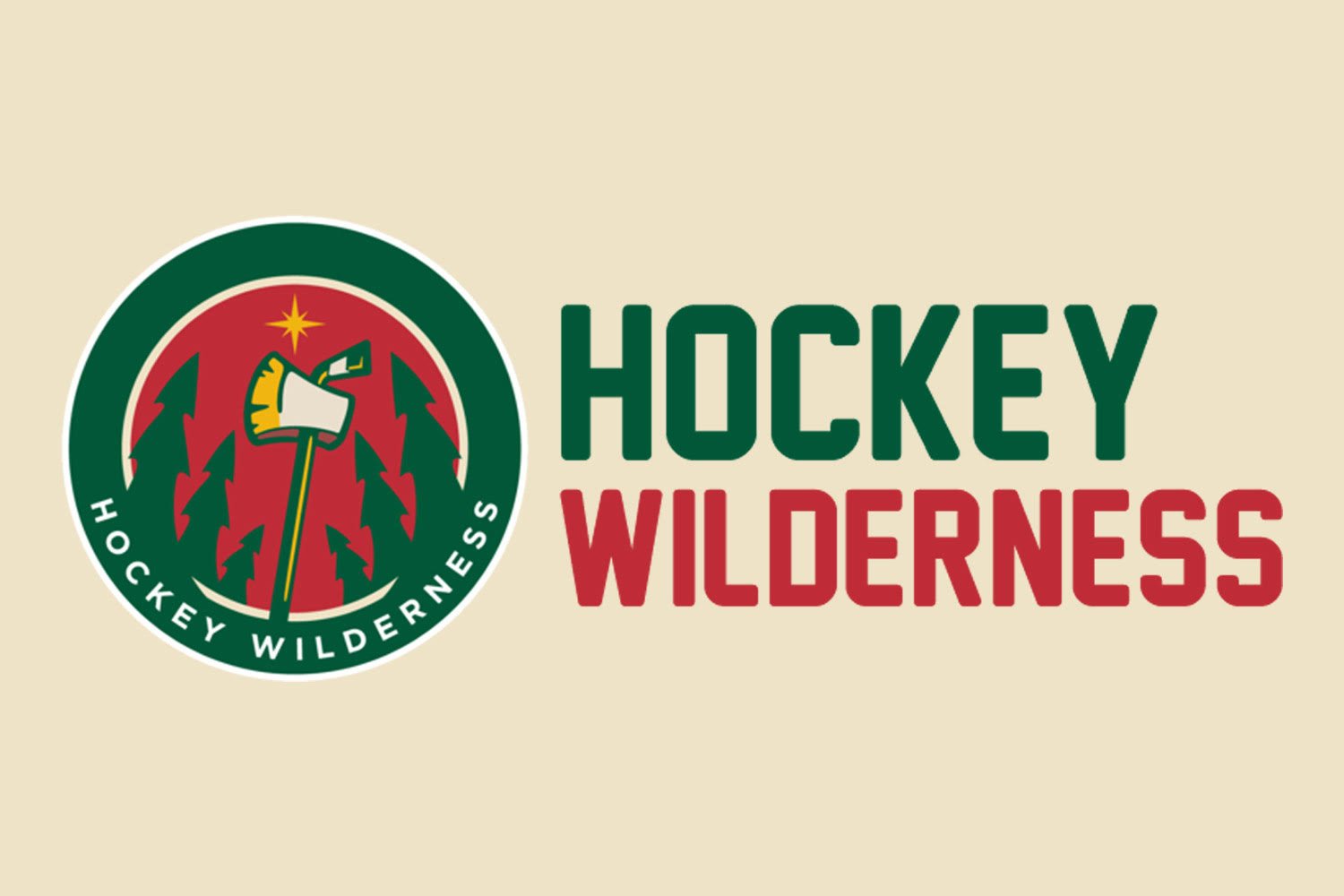 Another season, another year of Jonas Brodin suppressing chances against at an elite rate, regardless of which model you look at.
This comes as no surprise, as Brodin has been doing this for years now. The twins at Evolving Hockey have Brodin as the top defenceman in the league by defensive xGAR (Expected Goals Above Replacement) over the past three seasons. He's ahead of second-place Charlie McAvoy and third-place MacKenzie Weegar by a good margin. Despite similar defensive impacts, Brodin goes about it in an entirely different way than both McAvoy and Weegar. McAvoy and Weegar could be best described as "aggressive" defenders, stylistically, whereas Brodin is more passive and more concerned with "containing" opposing players. Maybe the best example of this is the way Brodin gives up his blueline at a very high rate, whereas McAvoy, and especially Weegar, love to step up and prevent the opposition from entering the zone at all.
The fact that Brodin is so passive at his own line, but is still able to prevent chances at an elite rate speaks to just how good Brodin is at suffocating teams in the DZ. While he gives up the line easily and, as a result, gives up chances off the rush at a higher rate than his teammates, he's most often able to limit the opposition to a "one and out," as Sznajder alluded to.
A big reason for that is that Brodin sucks up loose pucks in the DZ like a vacuum. Brodin makes quick defensive reads, is an extremely good skater and most often knows what he's going to do with the puck before he gets there. He reminds me of a rebounding big man in basketball around his own net. When the puck comes anywhere near the net, Brodin is getting in the lane and getting something on the puck and once it's loose he's on it first. This makes it extremely difficult to get a cycle going in order to maintain any type of extended zone time against Brodin.
Unsurprisingly, Brodin's skill set and style of play also means a lot of shot blocking. Brodin ranked 19th league-wide in shot blocks both at 5-on-5 and at all situations. This is despite a pattern that I've noticed of Brodin being quick to vacate the shooting lane to let his goalie get a good look at the puck when the shot is coming from distance. This habit likely decreases his blocked shot rate by a good amount while simultaneously increasing his loose puck recovery rate. His quick reads and willingness to vacate the net front when a shot is coming also allows him to quickly get on top of a shooter and get his stick on shots when a shooter tries to shoot from anywhere near the home plate area, deflecting pucks out rather than your traditional block with the body.
Brodin is one of the best in the league at disrupting plays with his stick in the defensive zone. It isn't usually flashy, but it's so quietly effective on an incredibly consistent basis. His skating, ability to read the play and patience allow him to be a constant shadow on attacking opposition players. These skills help him angle players off away from the middle of the ice, suffocating offence by creating a lot of board battles and perimeter play which he's often quickly able to snuff out and recover the puck.
Marshall wasn't kidding about Brodin's reluctance to take penalties either, as 27-year-old took only five minor penalties in 2021 at 5-on-5 while drawing four himself for a minus-1 differential, second among defenders on the Wild trailing only Spurgeon and tying him with Suter in that department.
All of these skills and habits add up, leading to the Wild suppressing dangerous chances at a significantly better rate with Brodin on the ice than they do without him. This is even more impressive considering the Wild as a team is quite strong in that department.
The penalty kill is no different as the Wild once again rate out pretty well without Brodin, but much better with him, which shouldn't come as a surprise. All of the tools he uses to snuff out chances in the defensive zone at 5-on-5 are very applicable to the penalty kill.
The penalty kill is really all about boxing out opponents and preventing chances from the home plate area, which fits Brodin's skill set like a glove. The defender loves to wait out opposing forwards and force them to make the first move before he attacks the puck. He hovers over the puck carrier and doesn't give up any lanes to the middle, forcing bad passes and consistently snuffing out shot attempts and pass attempts.
The fact that Wild head coach Dean Evason deploys Brodin more on the PK than any other player on a team with Jared Spurgeon and Ryan Suter is a testament to the trust Brodin has built with his coach on the back of his quiet defensive skills.
While Brodin's partner Matt Dumba is clearly the more dynamic player with the puck on his stick, Brodin is a capable enough puck mover himself.
Brodin's exit passes predictably look a little different than Dumba's as a result, as Brodin is more about the quick read and short pass to the most open option regardless of where the passing lane available is. By this I mean that while he's usually making the easy pass, he isn't afraid to make that pass even while under pressure whether it's up the middle or not.
Unfortunately, while all the underlying data implies that Brodin was his usual defensive stalwart-self in 2021, he was the only defender on the team to get outscored at 5-on-5. Most of that can likely be attributed to bad luck as he also boasted the worst on-ice save percentage on the team, which is a notoriously volatile stat.
Despite that, I think it's worth remembering how often Brodin gave up rush chances relative to his teammates. Giving up the defensive blueline in transition means giving opposing forwards more space up high off the rush, which gives the opposing attackers the option to make cross ice passes. The result is a more frequent dependence on your partner on the other side as well as the forwards providing back pressure. Sometimes that can bite you, even when the forwards on the backcheck are two of the most responsible defensive forwards in the world.
This goal is a good example of that, as Brodin does alright shadowing his man and containing him, forcing him to adjust before the line. Unfortunately, Peyton Krebs is a very good passer and he finds the seam between Marcus Foligno and Joel Eriksson Ek to Alex Tuch in stride on the far wing. Dumba is a fraction of a second too late to get his stick in the lane and Tuch scores. That's a play where one of those two backcheckers usually breaks up the pass and Cam Talbot usually makes the save, but that's kind of the way the puck has bounced for Brodin this year.
There is another drawback to Brodin's conservative, containing-style defense and it's what prevents him from joining the ranks of the elite of the elite in terms of total value. While Brodin's style stymies opposing offences, it also limits his own team's capability to consistently create offence.
Whereas the Norris-caliber defensemen in the league defend aggressively and actively push play into the offensive zone, Brodin will let you hold onto the puck more often. It's more of a cat and mouse game for Brodin where he waits for you to make a mistake, then he pounces and takes the puck back. He knows he doesn't have the offensive capabilities that guys like McAvoy and Weegar do, so he plays to his strengths. It makes for low-event hockey, which probably makes him better suited to Minnesota Wild teams of years past when they had to try to win every game 2-1.
Though Brodin set a career high in goals with 9 in only 51 games, his shooting percentage was way out of whack with his career norms due to scoring three empty netters and one powerplay goal on four powerplay shots all season as well as an overtime winner. That's not to take anything away from Brodin as those goals are all valuable in their own right, it just means I'm skeptical that he's found another gear in terms of creating individual offence.
The one area I noticed Brodin being active offensively is on keep-ins. His aforementioned ability to read the play and quickly react allows him to consistently pinch deep down the boards in the offensive zone to keep pucks in. Most often its a simple chip down low to facilitate the cycle rather than trying to attack the net, which just adds to his low-event game.
Ultimately, Brodin is one of the rare modern day elite shutdown defenders which is a tool that could prove quite useful for the Wild in the playoffs. Despite this being the most dynamic Wild team we've seen in years, they've got a very tough path to maneuver. The Wild have matched up well against the Vegas Golden Knights this year and if they want to continue that they're going to have to slow down the game. Vegas is a very deep offensive team and they love to push the pace offensively, so Brodin is going to be busy no matter which line he ends up matched up against. The Spurgeon-Suter pairing will likely see more of the Pacioretty-Stephenson-Stone line, but Vegas' second line of Smith-Karlsson-Marchessault is also one of the best second lines in the league.
Brodin will have his hands full, to be sure, but if any defender is capable of shutting them down, it's him.
*stats and visuals via JFresh, hockeyviz.com, evolving-hockey.com and Corey Sznajder