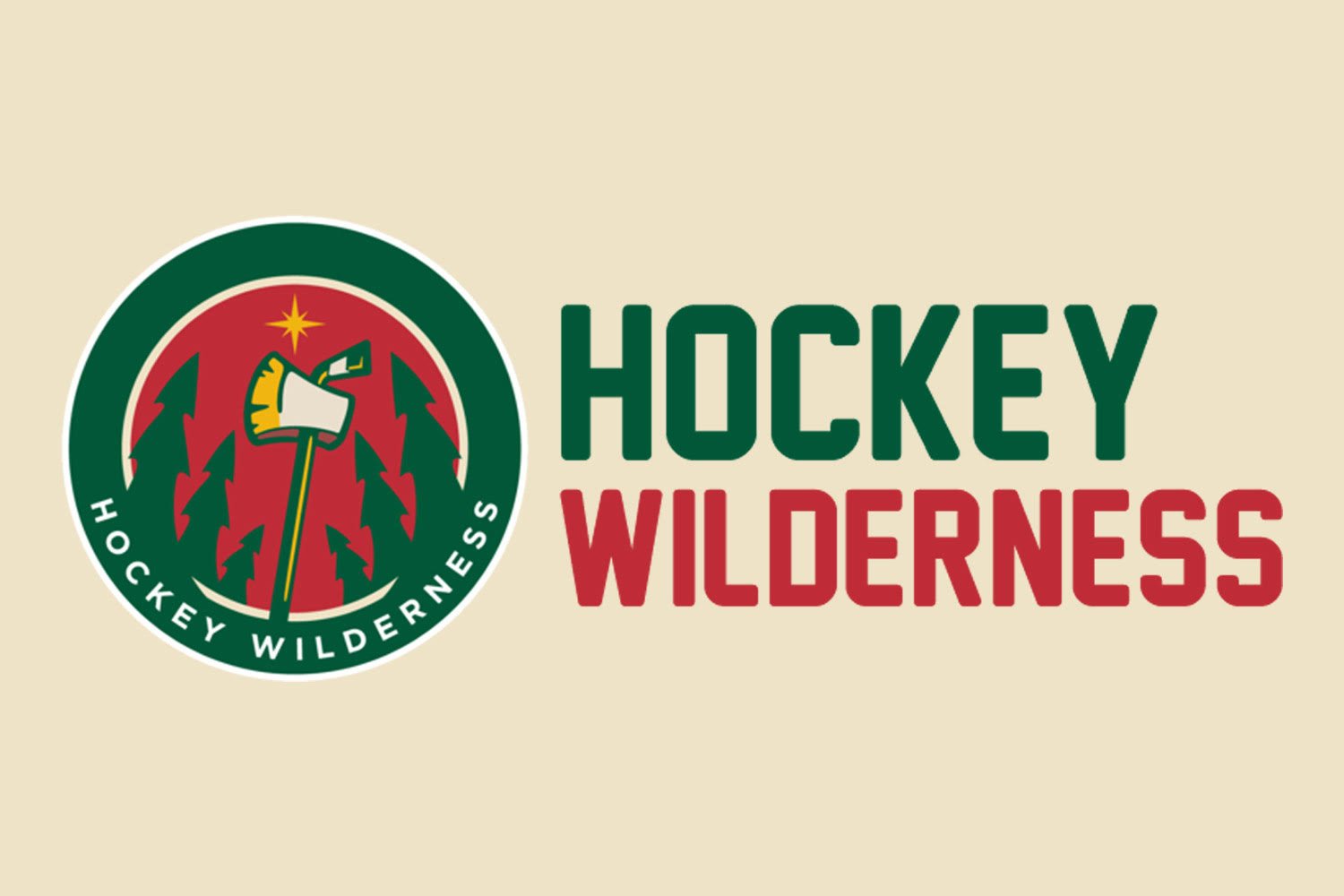 After spending his first few seasons putting up elite defensive results without the counting stats required to draw much attention, Joel Eriksson Ek exploded offensively in the shortened 2021 season for our Minnesota Wild. He also came fourth in Selke Trophy voting for the top defensive forward in the NHL, earning some well deserved national recognition for what seemed like the first time in his five seasons.
But as with every player suddenly boosting their offensive production in their most recent season, there are some doubts that the 24-year-old center can keep up this level of two-way play. Well it sucks to say that they're wrong.
Goal Scoring Breakout
Coming into last season, Eriksson Ek was a 6.8 percent shooter over the first 210 games of his career. In 2021, only Auston Matthews, Mikko Rantanen and Connor McDavid scored more 5-on-5 goals than Eriksson Ek as his conversion rate ballooned to nearly 16 percent.
At first glance, one would think that is mostly the product of "puck luck" and that his conversion rate would likely revert back closer to his career average. Upon further inspection, though, Eriksson Ek completely altered the locations from which he shot the puck. Namely, while his shot rate didn't increase much at all, his shot location changed dramatically.
The Swedish center found a way to shoot almost exclusively from the most dangerous area of the ice: directly in front of the net. While creating shots at virtually the same rate, his expected goals rate nearly doubled from his career .65 expected goals per hour to 1.11. And even though his conversion rate was still slightly above expected — outperforming his expected goal totals compared to his actual goals — his expected shooting percentage on unblocked shot attempts went from 6.6 to 10.5 percent.
Below are all 17 of Eriksson Ek's 5-on-5 goals from the 2021 season, for your viewing pleasure.
Notice a pattern? All of them occur from the hashmarks in and a huge portion of them came off of rebounds. According to Corey Sznajder's tracking data, Eriksson Ek created rebound chances at a rate higher than nearly anyone in the league. A lot of the names above him didn't play many games and thus their results are likely more an issue of limited sample size than anything else and naturally that Canadiens logo is Brendan Gallagher.
Assuming Eriksson Ek is able to continue creating his chances in this manner, it's a lot more likely that last season's conversion rate is something he can continue moving forward rather than an aberration of puck luck.
Below are some non-goal examples of how Eriksson Ek continuously creates chances from the net front. He never stops moving his feet, always looking for space off-puck which also enables him to quickly jump on loose pucks when he senses an opportunity to either create a chance or simply get the puck back. A lot of the time it's his pressure forcing turnovers or bad plays that end with his team getting the puck back some way somehow.
Eriksson Ek spent most of his time at 5-on-5 with Jordan Greenway (79 percent) and Marcus Foligno (46 percent) on his wings, which makes his offensive breakout even more impressive. Each are fine players in their own right, but neither could exactly be mistaken for playmaking wizards or even all that good on the offensive side of things, even if they have been heralded to have top-tier chemistry together. But also those two wingers scoring talent hints at the reason for Eriksson Ek's virtually non-existent assist rate. That's not to excuse it entirely, though, as Eriksson Ek really isn't much of a playmaker at this point either.
Defensive Play
Their line is a bit of a throwback in the sense that they're strength is that they're all huge (or play huge) and like to work the puck down low in the zone until they're able to find a lane to the net. It also keeps the puck away from their own zone, preventing the opposition from having any chance at all to create offence themselves. He and his linemates will cycle you into submission and when the opposition is able to recover the puck, Eriksson Ek is smart, fast, lanky and strong enough to smother them quickly making it difficult to move the puck up ice.
The video below is nearly entirely from one random game I reviewed. The clips aren't all that exciting, but keep an eye on him and you'll notice some things that help to explain his quiet effectiveness. Most players who drive play have some standout attribute like an elite transition game, but Eriksson Ek is a bit of an enigma which makes watching him an interesting case study.
Eriksson Ek's game is all about the details. He mostly stays in the middle of the ice up and down the rink, always supporting his teammates while giving up absolutely no space to the middle lane when the opposition has the puck. He constantly makes quick reads when he senses an opportunity to smother a puck carrier or simply contain them to the perimeter. He very rarely gets caught overcommitting and he's quick to cover for his defenceman when they pinch, while also picking up his man on the backcheck early every time. He also just straight up works hard on defense and the result is that the opposition never gets a sniff at the net if Eriksson Ek has any say in the matter. Put simply, he's a coach's dream despite rarely doing anything that jumps out at the viewer. The results speak for themselves as he's one of the elite play-driving centers in the entire NHL.
Eriksson Ek is able to drive play to this degree while playing elite competition often with linemates who wouldn't be considered as talented if they weren't on his wing. They are certainly talented, but as the trio has shown together, they can break the game and bend it their way.
He also does so while drawing far more penalties than he takes (plus-8 penalty differential in 2021) which is extremely difficult to do. It also makes sense as, as I mentioned earlier, he doesn't seem to ever get caught overcommitting or cheating for offence. He's patient defensively, simply taking away lanes and daring the puck carrier to force a play, almost like a goalie waiting out a shooter.
This summer, Wild locked up Eriksson Ek for eight years at a cap hit of $5.25 million per year which, quite frankly, his agent probably shouldn't have let him sign. His closest contract comparables are William Karlsson, Nick Schmaltz and Drake Batherson, who just signed his long-term extension with the Ottawa Senators. Among those three, only Batherson signed for a smaller percentage of the salary cap, and barely. I think it's a pretty safe bet that, provided good health, Eriksson Ek is going to wildly outperform that deal. It's hard to bet on awards like the Selke because in a lot of cases it seems like the voters are straight up guessing or basing it off of faceoff percentage or something, but I do think Eriksson Ek will be a perennial candidate for the award from here on out. He's still not great at faceoffs, which I don't really care about at even-strength, but if he can improve there his penalty killing results will probably improve and voters won't have that to point to while excluding him.
Ultimately, Eriksson Ek is the perfect Minnesota Wild number one center. He plays within the system extremely well and it even seems like his newfound goal-scoring efficiency could be relatively sustainable. Wild fans should be over the moon excited to have him locked into his new deal until 2029.
Joel is going to be here forever and consistently be one of the best defensive centers in the league, while keeping the opponent frustrated with how well he's able to just keep possession in their own zone and relentlessly attack the front of the net. He's ours.