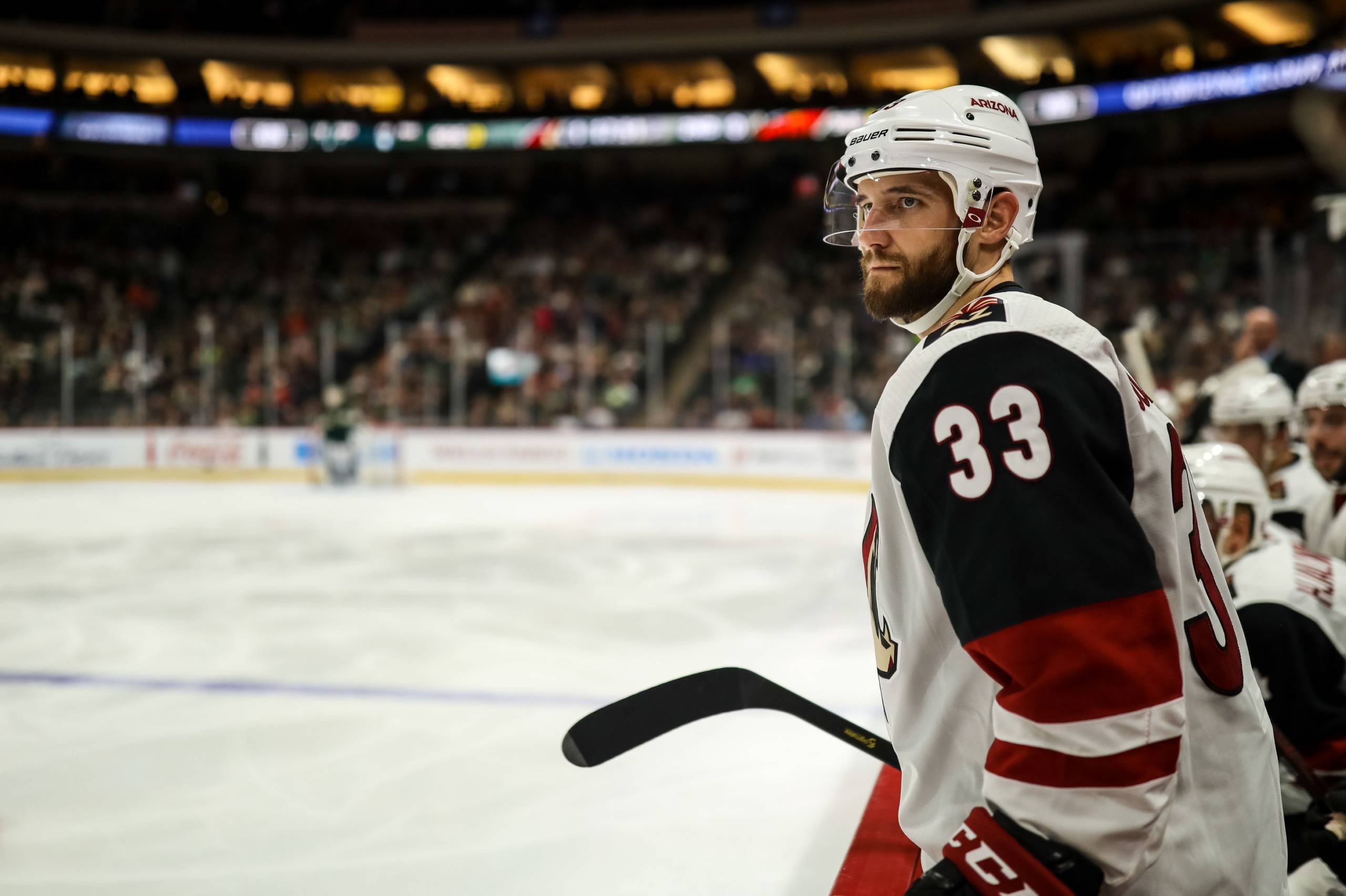 We looked.
I made the mistake of pointing out just how good the Minnesota Wild had it not even six months ago. Keyword there? Had.
Minnesota has long been known for its solid defense. That starts with the consistency the Wild have had in personnel there over the years. That consistency is gone now.
Out: Ryan Suter, Carson Soucy, Ian Cole, and Brad Hunt.
In: Alex Goligoski, Dmitry Kulikov, Jordie Benn, and Jon Merrill.
The Wild's defense is old and new all at the same time, though neither are necessarily advantages. They are new in their presence on this team together and they are old in age. Only three starting defensemen remain on a core that was intact for so long. The team will rely heavily on Jared Spurgeon, Jonas Brodin, and Matt Dumba. They are the centerpieces of the back end and in their prime.
But the players that Minnesota added around that prime core are no younger than the players going out. Goligoski is 36, Kulikov is 30, Benn is 34, and Merrill is a spry 29. With the youngest member of the defense being 27 years old, it's a group of expensive veterans in their prime and a few players looking to perform well and extend their careers.
According to data on CapFriendly.com, each new addition sets the Wild up to be tied for the oldest defensive group in the league. At an average age of 30.7, Minnesota is tied with the Washington Capitals for the oldest defensive core. In addition, these are the only two teams with an average age of 30 or higher on defense at 30.
Long story shorter, the Wild's defensive group is not long for this world. Each new component is on a one-year deal, with the exception of Kulikov at two years. Though Goligoski could re-sign if he plays well enough, he is still 36 and won't be a long-term member of the group. The same could be said for each fringe player like Benn and Merrill, who are making less than $1 million this season.
So now that the defense has been turned over so abruptly, what does this mean for the rest of the team going forward this season and beyond?
From an on-ice standpoint, no one really knows yet. Goligoski is the only one coming in with expectations. He was signed to fill the hole left by Suter, and if he can't do that, things might not go well for the team. The good news if he underperforms is that he is $2 million cheaper than Suter would have been anyways, so consider that when making evaluations of his performance.
It's no secret when looking at his stats that Goligoski has regressed recently. That might be a sign of him getting older but also might indicate just how bad his former team was last season. Last season, he had a -6.9 relative Corsi rating with the Arizona Coyotes, tallying three goals and 19 assists. Suter's relative Corsi rating was 1.8 in 2020-21, and he had three goals and 16 assists.
It's a prove-it year for the other three players. The advantage? The Wild have players looking to show out for their next contract. But it could also backfire if they don't have anything left in the tank. Merrill and Kulikov had the worst seasons of their careers. Both were traded midseason, a similarity shared with Benn as well. Merrill had just five assists in 49 games this past season playing over 18 minutes per game. Kulikov had four assists in 48 games, averaging just over 19 minutes per game. Benn did a lot with a little, notching a goal and nine assists in 39 games and averaging just under 15 minutes per game.
If these players can rebound and have a good season, the Wild should be in decent shape, especially if the offense continues to get better, with younger players heavily emphasized. If they don't play well, goaltending duo Cam Talbot and Kaapo Kähkönen will have their work cut out for them, and each of their individual stat lines may not be as shiny as they were last season playing behind a stingy defensive group.
Also worth noting: If enough of those players struggle to be competitive at the NHL level, there are a couple of players who could push them to improve or push them out of the starting lineup altogether.
Calen Addison and Dakota Mermis each spent some time playing in the NHL last season, albeit very limited time. If each of those players could take steps in the right direction, they could push those older players to perform well or be put in the press box.
The jury will be out for the next few months if this new grouping can compare to the defensive excellence this franchise has been known for. But regardless of the outcome, this group is a preview of the inevitable change in the next few seasons.
Stats courtesy of Hockey-Reference.com unless otherwise noted.