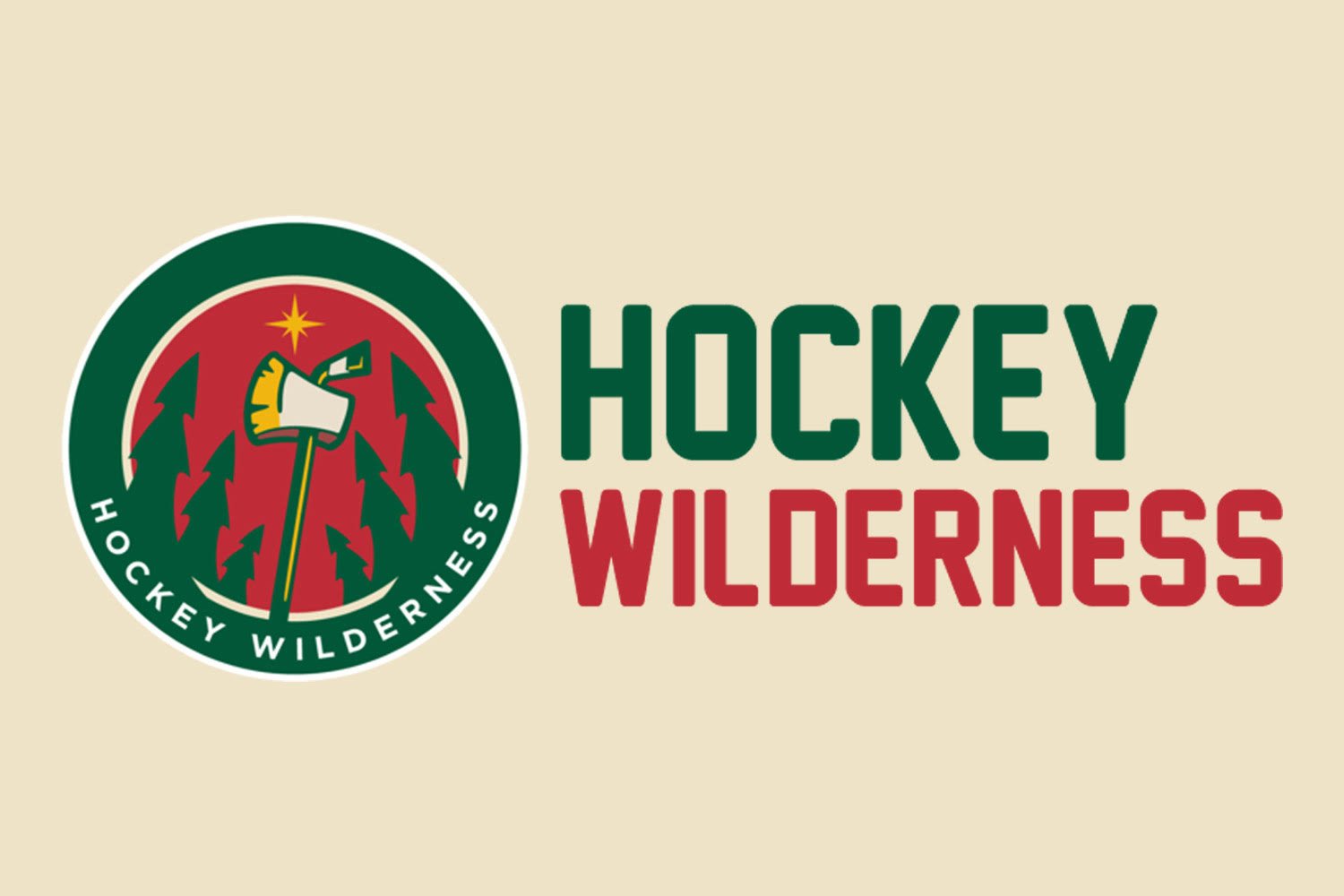 My goal here is to provide Hockey Wilderness readers analysis of the underlying numbers to understand why the Minnesota Wild might me succeeding or failing. Early in the season, unfortunately, we just don't have enough data yet. Typically, the cut-off would be 20 games into the season.
But nobody wants to wait until the day after Thanksgiving, when the Wild play the team's 20th game. So, let's do a preliminary look-see. We'll cover the vets this week and look at the younger players next week.
I have the impression that the national media folks in both the U.S. and Canada see the Wild as a team with a lot of overpaid veterans, who are past their prime. That's true to an extent. But anyone who follows the Wild knows that the real improvement won't come until some of the young guys take the next step. But first let's take a look at the old farts for which the Wild is so known.
Eric Staal
Staal has been everything Wild fans could ask for. He leads the team in scoring with five goals and eight assists for 13 points in 15 games, tied for 38th in the league in points. Staal has been the team's first-line center. The reason why I was hopeful after the Staal signing was based on team shooting percentage. The last two seasons in Carolina, when Staal's box car stats were in freefall, his team shot 6.41% and 6.28% at 5v5 when Staal was on the ice, which is below average. So, far this season, playing on the top line with Charlie Coyle and a rolling cast of left wings, the team has shot 8.13%, which is about average for the league as a whole at 5v5. I'll be keeping an eye on the Wild's team shooting percentage with Staal on the ice for the rest of the season.
Mikko Koivu
Tony wrote an article early last season about how Mike Yeo should start Koivu's line more often in the defensive zone, which is great and you should read it. Yeo tended to give his bottom six D-zone draws and start his top six forwards in the offensive zone. Last season, Stoll's DZFO% was 52.9%, Haula was 44.1%, Koivu was 26.8% and Granlund was 25.9%.
Coach Double-B has a different view of things. So far this season, Koivu has the highest DZFO% at 45.4% and Staal is second among centers at 36.2%. JEE comes in at 33.3%, Haula's at 26.1% and Graovac sees 19.6% of his faceoffs in the defensive zone. That's a pretty significant change in tactics from one coach to the next, so I'll be watching how that plays out. I worry that the top six is getting the majority of the tough minutes, as well as PP and PK time. Is that sustainable?
Finally, I think it was thatguy22 that suggested in a comment that Boudreau was likely to use Koivu similar to how he used Ryan Kesler with the Ducks last season, in a heavily defensive role. Of the 352 forwards that played at least 500 minutes at 5v5 last season, Kesler finished 25th in defensive zone faceoff percentage at 40.9%. Of the 398 forwards that have played at least 50 minutes at 5v5 this season, Koivu is sitting at 24th in DZFO% at 45.4%. Huh.
Jason Pominville
Similar to Staal, Pominville's stats have been in decline for a couple of years now. The question for both is whether the player is seeing the inevitable decline with age or if something else is going on. Also similar to Staal, the Wild's team shooting percentage cratered when Pominville was on the ice, to 4.64%. The hope was that this was just a bad string and the bounces would start going the Mayor's way. Unfortunately, 15 games in, the Wild's shooting percentage sits at 4.76% with Pominville on the ice, second worst only to Graovac. One explanation could be his linemates, as Koivu and Granlund are also at the bottom of the Wild's forwards in team shooting percentage. Something to keep an eye on.
On the other hand, Pommer's still firing away. Taking a look at the 22 players who have played at least 50 minutes at 5v5 for the Wild this season, Pominville is third in individual shot attempts per 60 at 14.70, behind only Captain America and Little Mikey Reilly! Seriously, move that kid to forward.
Zach Parise
Speaking of Parise, as opposed to Staal and Pominville, whose decline we can try to explain away by looking at team shooting percentage and potentially bad luck, Parise has only played nine games this season due to injury. Parise has missed time with injury every season since joining the Wild, other than the first lockout-shortened season. He's still effective, leading the team at shot attempts per 60. But how long will it be before Parise playing on the third line doesn't seem weird?
You could argue that Parise's injuries are a sign of a player in decline or he might have a string of good health going forward. For those who take the former position, I'm just going to stick my fingers in my ears and hum until you leave the room.
Ryan Suter
A lot of folks at HW have suggested that Suter might be more effective with fewer minutes. And Coach BB stated before the season that he wanted to even out the minutes among the three pairs. Across all situations, Suter's average time on ice is down to 27 minutes per game, down from the 29 minutes per game he averaged during the three seasons from 2013-2016.
Of the eight Wild defensemen that have logged at least 50 5v5 minutes this season for the Wild, Suter sits seventh in CF% at 46.6%, largely due to the fact that the Wild is giving up almost 60 shot attempts per hour against with Suter on the ice. Of course, it's still early. And the team leader among shot attempts against per 60 is Prosser, so let's just see where these numbers go over the course of the season.
The thing about Suter, and I'm going to have to get off my fancy stats high horse for a minute, is that he always seems to be in the right position and he doesn't make any obvious errors. The Taylor Hall 3v3 goal against New Jersey stands out so much in my mind, because it was a clear mistake by Suter. It just doesn't happen very often.
Devan Dubnyk
Dubnyk is balling. Joe covered this yesterday. But whether you believe Dubnyk is an elite goaltender or merely a good goalie playing in a system that plays to his strengths, Dub's been great. Even if you throw out the miracle run in the second half two seasons ago, his number have been elite. Of the 55 goaltenders that have logged at least 1000 minutes at 5v5 over the past two seasons, Dubnyk's save percentage ranks fourth in the league at 93.76%, behind Price, Crawford and Reimer (!), and ahead of Mike Smith, Hammond and Lundqvist.
Despite the Wild's national reputation as an old team, that's it. Bit players like Prosser and Chris Stewart are veterans, but the rest of the roster is 26 and younger. We'll take a look at them next week.
All stats courtesy of hockey-reference.com, stats.hockeyanalysis.com and corsica.hockey.