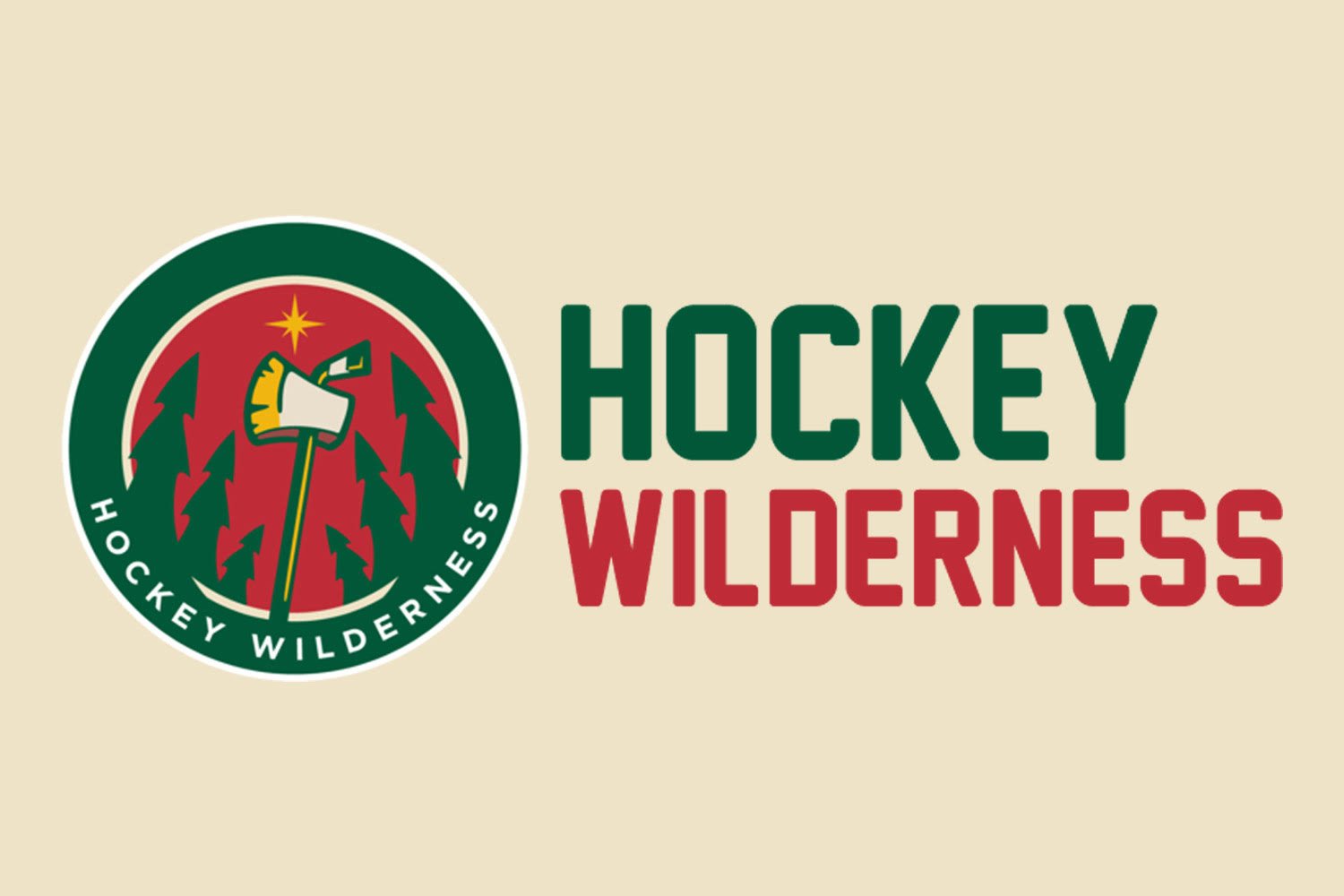 MINNESOTA WILD VS NEW YORK RANGERS
7:00PM Central, Xcel Energy Center, St. Paul, Minnesota
TV: Fox Sports-North Plus
Radio: KFAN 100.3 and affiliates
Streaming: Fox Sports Go app
Just when we thought you couldn't get any more frustrating (coughing up a three-goal lead to the league's worst team), you go and do something like this (beat the Blackhawks 3-0)… and totally redeem yourself!
Minnesota's win over Chicago was a big one. The Wild hasn't had a more impactful victory in terms of the standings this entire season, because it gained at least a little ground on several teams in the Central Division that night. After sitting idle on Saturday, the Stars got spanked by the Canucks on Sunday, the Blues fell to the Penguins that same day, and the Jets lost to the Wild's opponent for this evening, the New York Rangers. As a result, Minnesota is now back within striking distance, four points behind Dallas and five behind St. Louis.
Nick Seeler was recalled by the Wild for tonight's game, and will make his NHL debut. By all accounts, Seeler is a big, physical defenseman that plays a solid defensive game with a bit of an edge, as was mentioned in the player profile that our own @dsm_captive wrote for The Athletic. @dsm_captive has been rallying for Seeler to get a look in the NHL, so the jump MUST be well deserved. #FreeNickSeeler
Seeler is the second Eden Prairie native behind Kyle Rau to make his Minnesota Wild debut this season. #OneOfUs 
#LetsGetAnotherVictoryTonight
NEW YORK RANGERS 
This has been a ROUGH season for the Blueshirts, who are in last place in the Metropolitan Division and are anticipating a miss of the playoffs for the first time since 2010, when they narrowly failed to sneak into the final spot. In fact, this is the only time in Henrik Lundqvist's career that he hasn't been in playoff contention with more than a month left in the season.
You know things are bad in Manhattan when the team releases a letter to its fans asking for their patience and understanding as the organization plans to transform its roster.
Yes, big changes are coming at Madison Square Garden, and no, the fans there will not be patient with the team.
It is generally understood that all players on the Rangers are potentially on the trading block, as the February 26th Trade Deadline fast approaches. A deal for superstar forward Rick Nash is being talked about like a foregone conclusion at this point, while Ryan McDonagh, the team's captain and star defenseman, is also having his name bandied about quite a bit. No player on New York's roster is considered "untouchable" at this point. 
There's no doubt these are difficult times for the Rangers and their fans, but good for the organization for finally recognizing that it needs some retooling to make itself a true contender once again. With its always bold moves and ability to draw in key players, the Rangers will be back in the playoff mix very soon.  
Mats Zuccarello leads the Rangers in points this season with 40, while Michael Grabner (another hot trade commodity) is pacing the team in goals with 23. New York has won its last two games over Calgary and Winnipeg, so it is due for a loss tonight. The Rangers have been ravaged by injuries, as noted below.
STORYLINES
The Mike Reilly saga continues. Though we won't know until after morning skate, Jessi Pierce guessed yesterday on Twitter that he's the guy that comes out of the lineup tonight to make room for Seeler. If that's the case, then it is clear as day that Reilly doesn't have the trust of his coaches and management, leading us to pontificate that perhaps a trade of the offensive defenseman could still be looming. When Jonas Brodin went out with an injury, it seemed like Reilly was finally getting his chance to play full-time in the NHL, without fear of being scratched. But the Wild traded for and recalled Viktor Lööv, then replaced Lööv with Seeler, and promptly made the announcement that Seeler would play tonight.
Here's my guess as to what's going on (and yes, this is JUST a guess). The Wild still wants to trade Reilly, but without Brodin, it needs to make sure that it has somebody that can fill the sixth spot on the blueline. While Reilly is helpful offensively and on the power play, his style is to fly around and lead rushes. On the third pairing, Bruce Boudreau just wants guys that will stay home and play sound defensive hockey, and that simply isn't Reilly's game. So, Minnesota is auditioning players to find somebody that will fill that role better than Reilly can, in hopes that whichever guy wins the spot (Seeler, perhaps?) can play with Nate Prosser until Brodin's return. My estimation is that a strong performance by Seeler tonight could earn him more than just a game with the big club. 
Charlie Coyle has played a strong, fast game since Minnesota's first contest back from the All-Star break, when Coyle scored just his fifth goal of the season. Since that night in Columbus, Coyle has scored three more goals, including two against Chicago on Saturday. He's had more of a burst of speed than we saw in the first half of the season, and he looks more willing to use his size and strength to bully his way to the opposing goalcrease. He is clearly working very well with Zach Parise right now, who has coincidentally been looking very much like his old self of late, though Parise has yet to really break through with goals of his own. Good things appear to be on the horizon for this duo.
After an exceptional 44-save shutout of the Blackhawks, Devan Dubnyk was named the NHL's Third Star of the Week. Doob looked calm and confident throughout that game, and seems like he might be ready to go on a serious Dubnykian run. We sure could use that right now.
INJURIES
Still no Brodin.
The Rangers have a LOT of guys hurt right now, which may be contributing slightly to their struggles. McDonagh, Chris Kreider, Pavel Buchnevich, Kevin Shattenkirk, Marc Staal, Steven Kampfer, and Ondrej Pavelec are all dealing with injuries and are likely out tonight, per Rotoworld.
The Gamethread will post at 6:30PM Central, so swing on by! Below are the projected lineups, thanks to DailyFaceoff.com. Thanks for reading!