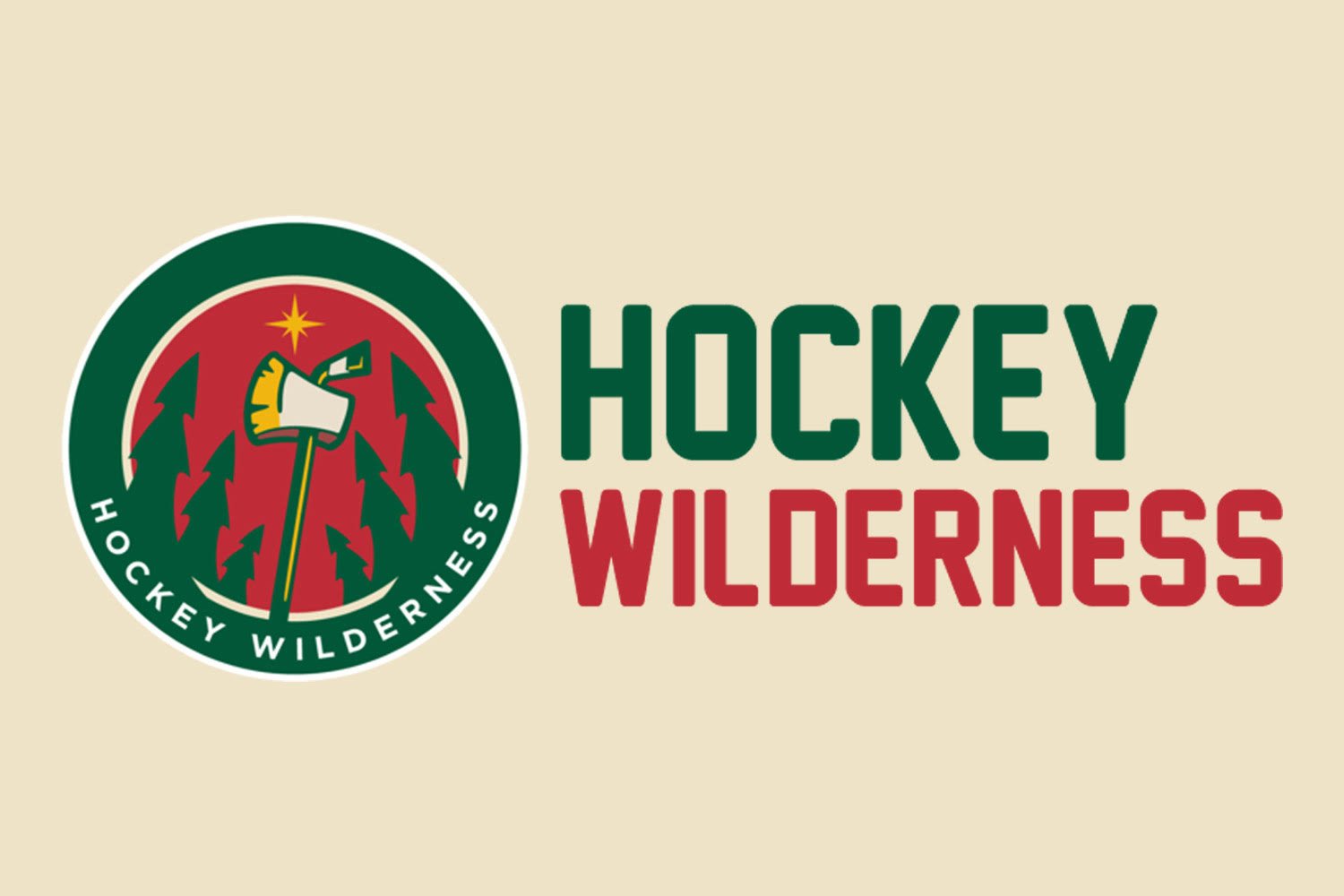 STANLEY CUP PLAYOFFS-FIRST ROUND-GAME 4
MINNESOTA WILD AT ST. LOUIS BLUES
8:30PM Central, Scottrade Center, St. Louis, Missouri
TV: NBCSN, Fox Sports-North
Streaming: NBC Sports app, Fox Sports Go app
Radio: KFAN 100.3 and affiliates
Woe is us, Wilderness… Woe is us.  How did we get here?  Where did we go wrong? To whom did Jake Allen sell his soul?  In this journey that had made us believe that this year would be different, which hockey-focused deity did we fail to honor? Woe is us, Wilderness.  Woe is us.  
So many questions… So few answers.
Minnesota is officially facing an elimination game tonight, just one week after the start of the Stanley Cup Playoffs.  That escalated quickly, didn't it?  With visions of a round 2 rematch with the Chicago Blackhawks dancing in our heads, we strolled into this series against the Blues hoping for a continuation of the Wild's season (well, except for the March part), with Minnesota getting scoring contributions from every corner of the lineup, great defense, and even better goaltending.  While I don't know that I'd call the defense and goaltending great, both have absolutely been good enough to win games, but as far as the offense is concerned, well… You know the story.  Two Wild players have so far scored in this series.  Two.  Not three, not four… Two.
I'm always optimistic, but things really don't look good for the Wild.  The first three games were all extremely unsettling, because in each of them, Minnesota was the better team and probably deserved better outcomes.  But the Blues are perfectly fine with getting a goal and then just going full Yeo-mode, relying on their goalie to make saves.  That formula is very much working, as it just so happens that Jake Allen has had one of the best playoff series of any goalie in recent memory.  I find it hard to give any credit to the Blues players or Mike Yeo, as all accolades have to go to Allen alone for what he has done in the St. Louis crease, stopping 114 out of 117 Wild shots for a whopping .974 save percentage.  Cheese and rice that's an outrageous statline for a guy that was super holey against the Wild two seasons ago.  Now, he looks super holy.  Get it?
I'm grasping for straws here, as I try to find positive things to write about, but the odd scheduling of this series may help Minnesota.  Clearly, games 1-3 did not go the way that the team anticipated, so the players have to be questioning themselves, despite dominating the play in all three games.  What can help in situations like this is a couple days off, and they fortunately got that Monday and Tuesday.  On the flipside, when a player is red hot, like Allen has been, he wants to get right back in and play again as soon as possible, so maybe this slightly extended break between games will give him an opportunity to get back into his own head a little bit.  Again, grasping at straws, but I could see the unusual two-day break between playoff games, which has allowed Minnesota to return home between road contests, benefitting the Wild and improving its chances of extending this dreadful series.
We'll talk more about this in the Storylines section below, but Bruce Boudreau is expected to shuffle his deck once again, as he looks to conjure up some offensive magic. It's the same situation as last game for Minnesota, only the Wild is now even more desperate to find goals against Allen and the Blues, and this time, the end of the season awaits a loss.  Getting back in the series is now extremely unlikely, but it starts with a win, which Minnesota must find tonight.
ST. LOUIS BLUES
The big news out of St. Louis's practice yesterday was that Paul Stastny skated with the team for the first time since suffering a foot injury on March 21st.  According to Jeremy Rutherford of the St. Louis Post-Dispatch, Stastny, a veteran center who does everything well, skated in practice in place of Alex Steen, who has been playing with a lower body injury.  Rutherford inferred that this means Stastny won't yet return, as Steen has been playing but not practicing throughout the series, while fighting through a lower body injury of his own.  Yeo was still calling Stastny day-to-day after practice as well, so it doesn't seem like he expects Stastny back in the lineup.  Stranger things have certainly happened in the playoffs, though, so we'll see.  Injecting a proven veteran into St. Louis's top six would change the complexion of the forward lines significantly and give St. Louis a big boost.  Whoop-dee-doo. UPDATE: Stastny has been ruled out for tonight.
Coming into this first round matchup, many in the Wilderness (myself included) believed that stopping Vladimir Tarasenko was a huge key to success for Minnesota.  The Wild has done just that, conceding just two assists to the electric goal scorer.  In his place, however, Jaden Schwartz has picked up the slack with a couple of clutch tallies, earning the game winners in both Games 2 and 3.  Schwartz, a good Canadian boy from Wilcox, Saskatchewan, broke out during 2013-2014, registering 25 goals and 31 assists that season.  His numbers were even better the following year (28-35=63), before an injury-shortened season in '15-'16 limited him to just 8 goals.  He returned to form this season, scoring 19 times and adding 36 assists. 
Schwartz has shown in this series why he had that breakout season a few years ago, as he has brought an all-around effort and has demonstrated his scoring touch in some key situations for St. Louis.  Having a second guy for opposing teams to try to shut down, aside from just Tarasenko, bodes very well for the Blues as they potentially move on to the second round relatively soon [sigh].  Denying the power of the Scwartz is difficult for any team.
STORYLINES
Mike Yeo is one game away from sweeping the Wild, using the exact same formula that got him run out of town in the first place.  Isn't that something? 
The epic 3-0 comeback is extremely rare, but it can happen.  Nothing should really change in Minnesota's gameplan, save for actually beating Allen early and often, as I proposed was the biggest key to the series prior to Game 1.  He won't play like this forever, but whether he quickly comes crashing down off of his high horse or slowly eases himself back down to Earth remains to be seen.  We can certainly hope for the former to begin happening tonight. 
After shuffling his lines Sunday but finding little success, Bruce Boudreau went back to the drawing board once again at Tuesday's practice, slotting Mikael Granlund on a line with Eric Staal and Charlie Coyle, and Mikko Koivu between Zach Parise and Nino Niederreiter.  I can't remember the last time that Koivu and Granlund didn't start a game playing on the same line, so this would be a big shakeup indeed.  Not factored in was Erik Haula, who didn't practice with the team yesterday and is questionable for tonight.  If he is healthy enough to play, it will certainly change the makeup of the bottom six, which yesterday was Zucker-Hanzal-Pominville, Stewart-Eriksson Ek-White/Schroeder.  Boudreau said to media after practice that "those aren't necessarily the lines."  I personally would like to see Eriksson Ek get back in the lineup, so if Haula does play, perhaps he'll be on the wing again.  UPDATE: Haula has been ruled out for tonight.
INJURIES
Haula is questionable, as discussed.  UPDATE: Darcy Kuemper is sick, so Alex Stalock will backup Devan Dubnyk.
Stastny may return, but is still day-to-day, also as discussed.  No Robby Fabbri, whose season is done.  
The Gamethread will post at 7:30PM Central time. The Blues lineup below is thanks to dailyfaceoff.com, and the Wild's lines are based on reports by Chad Graff of the Pioneer Press from yesterday's practice. The Tale of the Tape, thanks to @keisarikine is also below.  Thanks for reading!
PROJECTED FORWARD LINES
Granlund // Staal // Coyle
Parise // Koivu // Niederreiter
Zucker // Hanzal // Pominville
Stewart // Eriksson Ek // Schroeder
PROJECTED DEFENSIVE PAIRINGS
Suter // Spurgeon
Scandella // Dumba
Brodin // Prosser