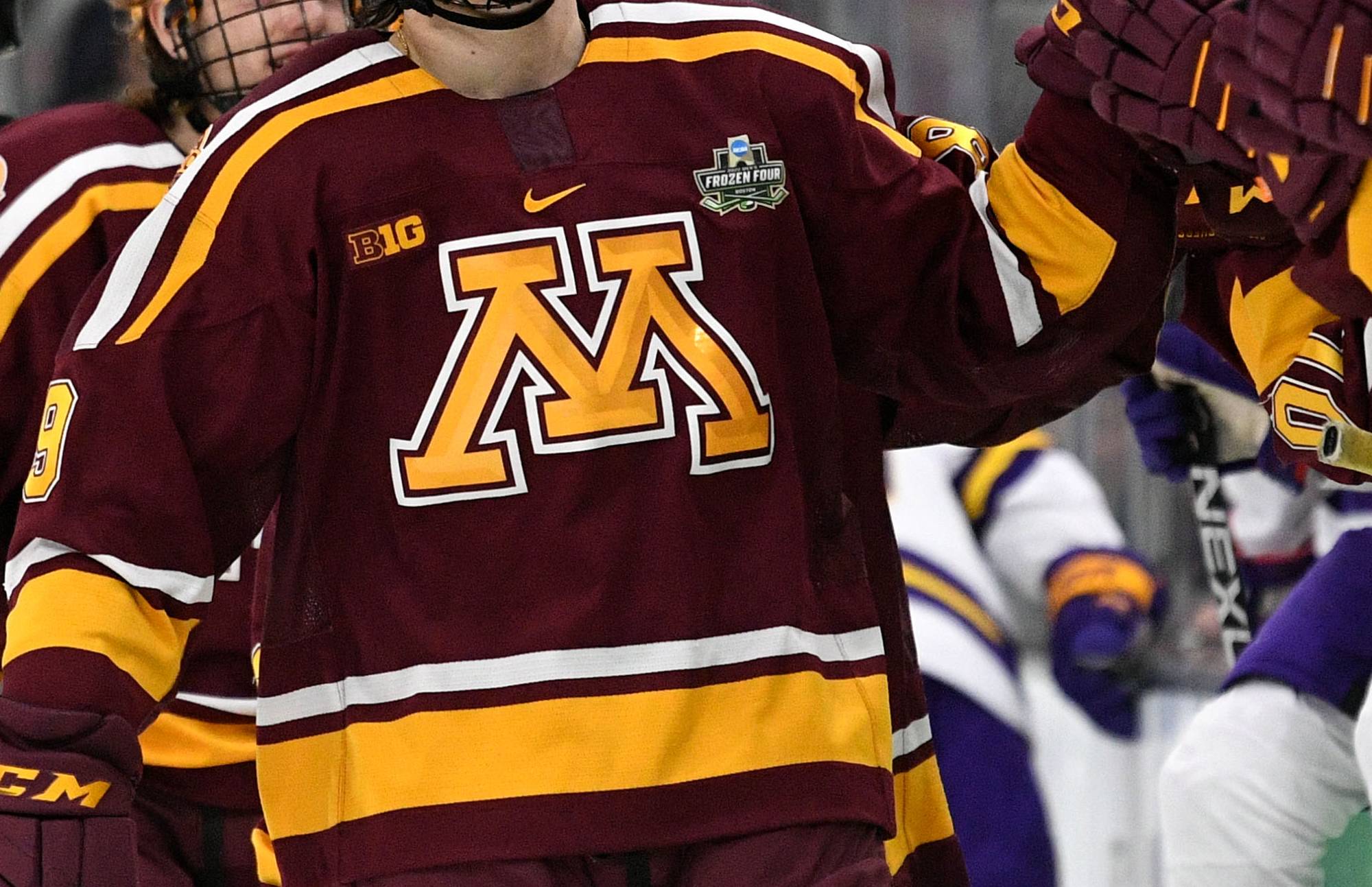 Image courtesy of © Brian Fluharty-USA TODAY Sports
We should have really known that if any player that is from Minnesota is available for the Wild to take, they'll sprint to that opportunity. With their last pick of the 2023 NHL Draft, the Wild selected Edina native James Clark.
The 6-foot forward just wrapped up his final junior season playing with the USHL's Green Bay Gamblers, where he managed to score 19 goals and 47 points in 62 games. He is committed to the University of Minnesota Gophers next season, so we'll be able to keep a close eye on his development.
Clark is a very interesting player, and the fact that he's from Minnesota is just a bonus. Some public scouting services -- like Elite Prospects -- loved his game so much that they had him ranked within the first four rounds, and the Wild just swiped him up 100 picks later than they would have had him.
"Clark doesn't just advance the puck to open teammates; he creates those openings with fake shots and look offs before slipping pucks through traffic," the Elite Prospects 2023 Draft Guide read. "With a quick fake, he pulls defenders towards him and dekes through them. Where many offload the puck, he waits a split-second to find a better option. And he pulls off all these plays at top speed."
The one main issue that some scouts had with Clark is that the second he found himself under pressure, he succumbed to that pressure. The Edina prospect was described as an "open-ice player" and some believe that he would need to really get over that hump to make it a full-time career in professional hockey.
This upcoming collegiate career with the Gophers is going to be a very interesting one for Clark. But he has the motor and the two-way skill to make it and have teams kicking themselves for not taking him with any of their picks.
1