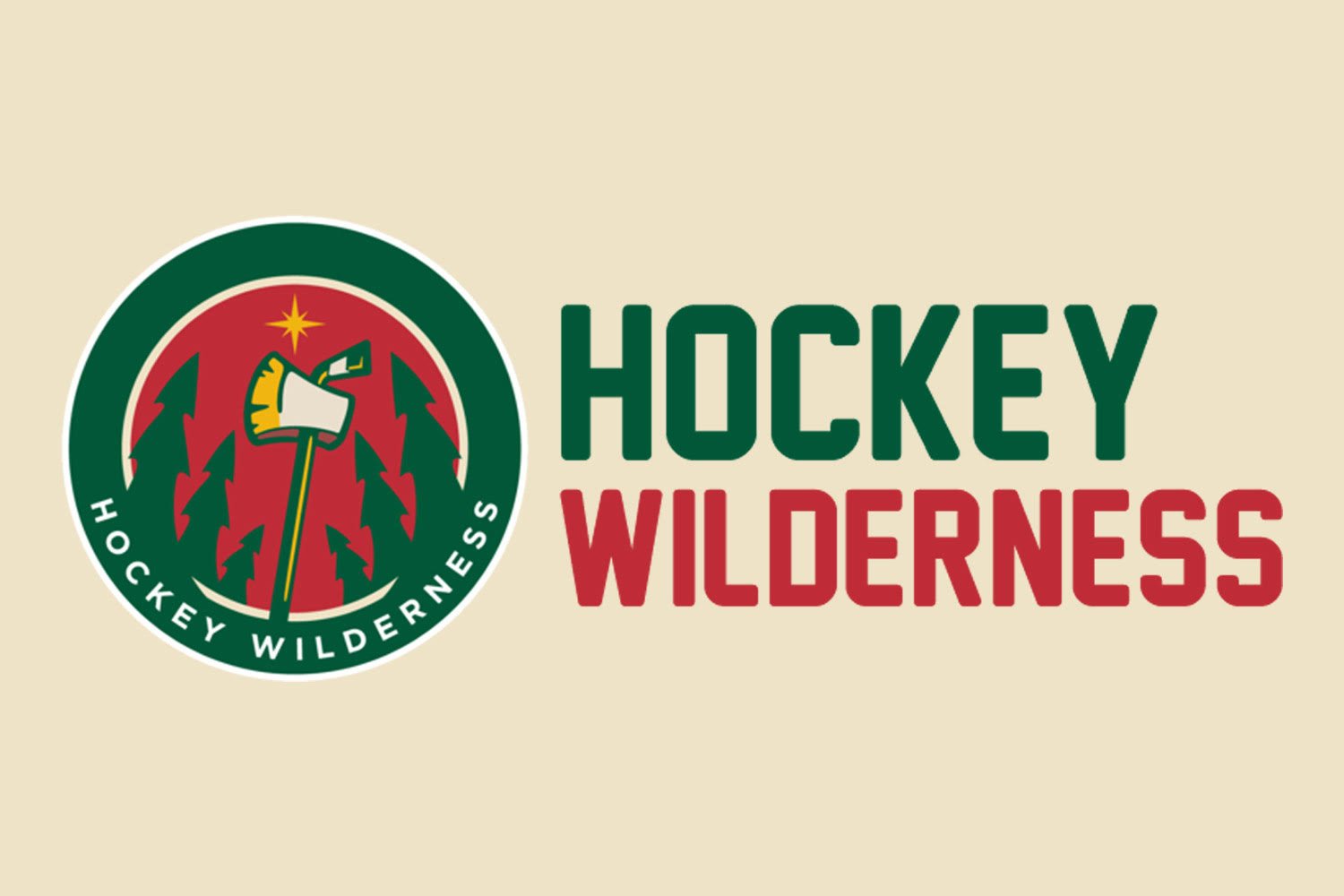 The 2014 Reed Larson Award winner for best senior defenseman went to Eden Prairie's Luc Snuggerud. The University of Nebraska-Omaha commit will get a chance to play for former Golden Gopher Dean Blais for his NCAA career. Snuggerud was a catalyst on the blue line for the Eden Prairie Eagles as they made their way to another State Tournament. He tallied 8 goals, 30 assists for 38 points in 25 games for the Eagles while racking up 10 points in 6 games of the State Tourney. Luc is the nephew of former NHL winger, Dave Snuggerud, who also played for the University of Minnesota.
According to ISS Hockey Snuggerud is an, "effective puck-moving defenseman with strong skating ability." Future Considerations loves his defensive ability: "He controls his gaps very well, and takes time and space from forwards quickly. He has a great stick on defense and breaks up plays nicely. He anticipates the play nicely and works well with his partners. Snuggerud is a very reliable defenseman." He stands at 5'11" and 180 pounds and will need to put on some muscle, but he projects to be a possible mid-pairing NHL defenseman.
Central Scouting has Jack Dougherty as the highest rated Minnesota-born player in this draft. Dougherty helped the St. Thomas Academy Cadets to their third straight State Class-A Championship in his junior year before moving to the US National Team Development Program. The Cottage Grove native is a tough-as-nails defenseman that likes to use his 6'1" frame to his advantage. Future Considerations has him rated number 24 on their board, while ISSHockey has him at number forty-two.
While Dougherty is a prototypical defensive-defenseman he has started adding more offense to his repertoire. While he lacks that elite speed that NHL scouts are looking for, he makes up for his willingness to battle in the tough areas of the ice. Whether its stepping up on guys in the corners, standing up for his teammates, or making big hits as forwards come down the lane on him, he is super gritty and looks to make an impact on the defensive side of things in the NHL. The future UW-Badger will be in a program that's churned out solid NHL defensemen in the NCAA.
Another Edina Hornet in the draft is center Dylan Malmquist. Malmquist played on the Hornet varsity squad for three years and has averaged 1.5 points per game during his high school career. Like Nanne, he is smaller at 5'10", but Malmquist is a "natural goal scorer that is a threat to put the puck in the net every time he is on the ice," according to ISS. He grades an 'Excellent' in both hockey sense and the skating categories. He has the ability to make things happen on the forecheck and can find his way through defenders with relative ease. He was Edina's third-leading scorer on the Hornets team that won the Class AA crown back in March. He also possesses a good two-way game that he is projected to be at least a top-9 forward. As a future golden-domer at Notre Dame, he will have the ability to hone his two-way game even more.
Out of the 2014 draft, it looks very much like there are a plethora of solid Minnesota defensive prospects- Four of the Top-Five Minnesota prospects are defensemen. Other notable players to watch in this year's draft are Eagan's Nick Wolff, Neal Pionk from Hermantown, and Jack Ramsey. Wolff had an amazing State Tournament this year and is easily the biggest and most aggressive defenseman the state of Minnesota has to offer this year. Neal Pionk is a defenseman that made it to the Class A final in 2012-13 as a junior and now plays for Sioux City in the USHL. Minnetonka's Jack Ramsey (The son of former Wild assistant coach and 1980 Gold Medalist Mike) has committed to the Gophers and will get a chance to develop in a top-tier program.
It's fun to watch these kids that develop into NHL players knowing that you went to school with them, or that they're a family friend, or even if your kids just played against them. The State of Hockey didn't get it's name for nothing. And it isn't just because of the giant Hockey Stick in Eveleth, or the premier HS tournament in the nation, or that our 10,000 lakes freeze over every winter so that we can play hockey almost anywhere. No, it's because of kids like these, kids that'll turn in next year's NHL stars. Minnesota has been a leader, year after year, in the amount of kids that are drafted to NHL clubs, and that's because of the work Minnesota Hockey has done at the youth levels and the many great high school coaches throughout the state.