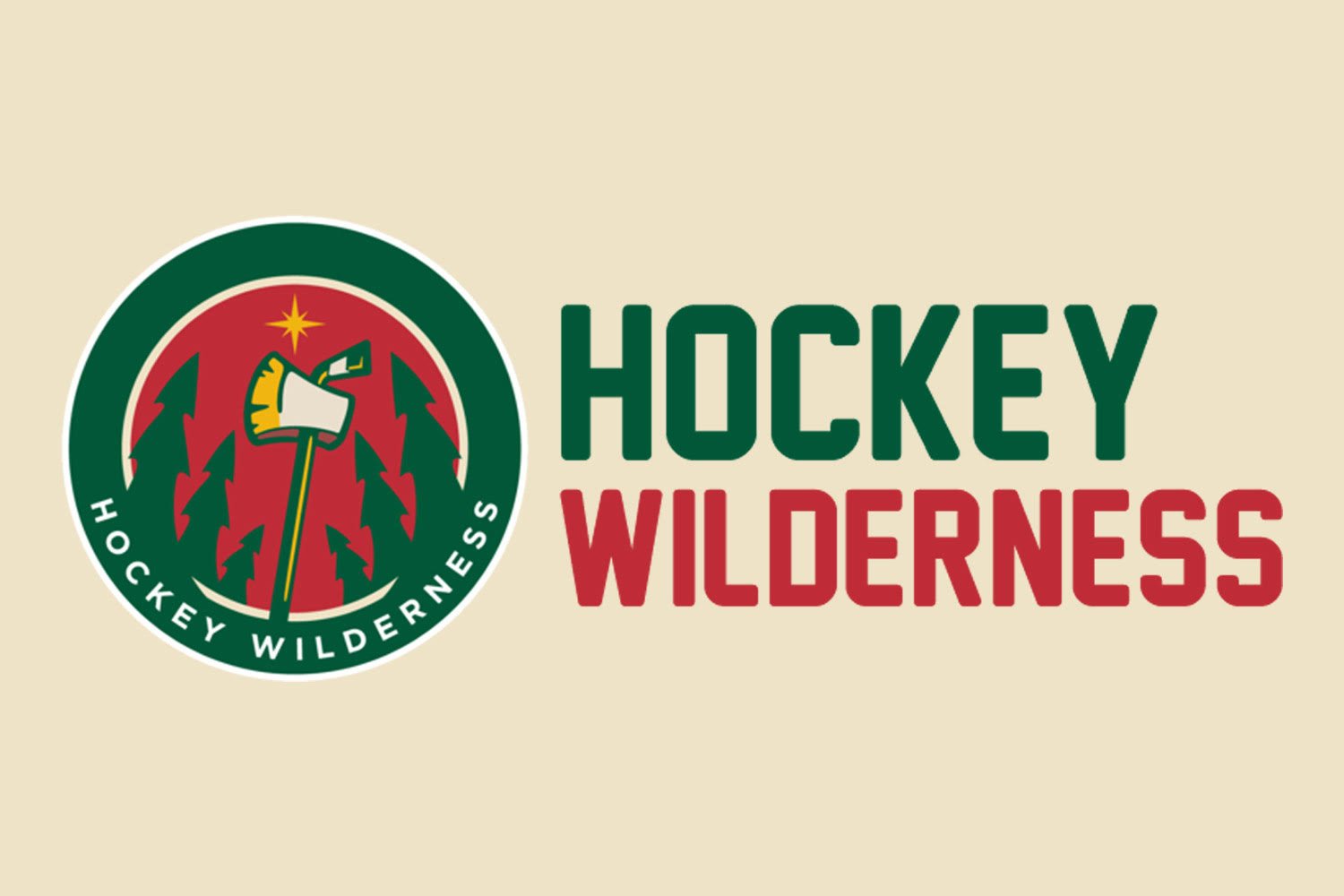 Well Wilderness, it's mid-season grades/review time again. We decided to take a little different approach to our reviews this season. Instead of review every player, we decided to our top and bottom 3 players to try and keep the grades from become a massive novel to read. Keep in mind that the players listed may not be the "best" or "worst" players on the team. The rankings were based on expectations and how the players performed in their roles on the team. Feel free to add your own choices in the comment section!
Now, on to the mid-season reviews.
Ger
Top 3 Performers
He leads all Wild defencemen in Primary Points/60 and probably has a few more goals in the tank judging by his 1.6% Sh%, which should regress to the mean over the second half of the season. His positional sense and skating have been great, he carries and passes the puck out of the zone brilliantly, he uses his stick very well and he brings a surprising level of grit and physicality for a small guy.
The Kaptain has been the target of a fair bit of criticism this year, but he has been quietly having himself a very strong season. He's one of the best puck possession-driving forwards in the league and has been very good in the face-off circle (55% success rate).
Notable Mentions:
Bottom 3 Performers
(Before I begin, I must say that I didn't include Heatley because he is actually exceeding the very low expectations I had for him before the start of the season)
His offensive numbers are better this year, as he has scored 7 goals, but his 20.6% Sh% suggests that it's not a very sustainable output. Also, it's worth noting that he is 5th among Wild D-men in P/60 at 5v5 and he is a long way back from 4th.
In terms of his offensive ability, he is 53rd in P/60 among D-men this year, 70th in ES P/60 and 135th in Primary P/60. His puck possession numbers are, once again, negative, with a 49.1% Corsi (-0.7% rel). Maybe the struggles of his partner, Brodin, are to blame, but an elite defenceman should be able to carry Brodin, not be hampered by him. He is deployed against tougher competition than the other Wild defencemen, but not by much. In fact, while the 1st pairing plays tougher compeition than the 2nd pairing, the 2nd pairing sees much tougher zone starts to negate that. Suter is starting 55.6% of his shifts in the offensive zone, which should make it a lot easier to post a positive Corsi on a team that has good overall numbers.
Somehow people are talking about Suter winning the Norris this year, which shows that a lot of media types don't bother watching the games and just rely on the easy narrative about his huge ice time. If the Wild want to turn this season around, finding a way to use Suter more effectively could be the key.
Notable Mentions:
Eric
Top 3 Performers
Bottom 3
Tony
Players who need to keep it up:
Josh Harding- MVPMVPMVPMVPMVP!
Jason Pominville- The Wild's other MVP. Without him, the Wild are totally boned. You know, even more than they are now.
Jared Spurgeon/Marco Scandella- Coming into the year, Scandella was a question mark, and Spurgeon was yet again underrated. They don't have the points, but they've quietly been the Wild's best pairing.
Honorable Mentions:
Mikael Granlund- Shaking off that "bust" label quite nicely. Lit the world on fire with Pominville earlier. Needs to shoot more, stay healthy.
Nino Niederreiter- A tough December, but he's big, physical, and has some nice skills to him. Chuck Fletcher needs to trade with the Isles more often, apparently.
Players who need to step up:
Niklas Backstrom- He's been the polar opposite of Harding. The Wild need to be able to rely on him, and Bax's .893 Sv% doesn't come close to allowing for that.
Ryan Suter- Playing a half hour each game is nice, but the results make him look stretched thin on both ends of the ice. Maybe he should go more for quality over quantity?
Charlie Coyle- Looked primed for a breakout in training camp, has been pretty quiet since the injury that saw him miss most of October. Nothing disastrous, but untapped potential that the Wild need to come out.
So bad it's not worth mentioning:
Dany Heatley- Does he even hockey, bro?
Joe
Top 3:
Jared Spurgeon B+
Nino Niederreiter B+
Mikael Granlund B+*
Jared Spurgeon continues to be a solid defensmen even as diminutive as he is. He has been the the only player capable of some bit of consistency for this team. Niederreiter because I like to say and write "Nino Niederreiter," that and we had no idea what to expect and has been a pleasant surprise. His crash-the-net mentality is fun to watch, and it seems like he thrives on receiving face washes. Lastly, Granlund has taken the 2nd line center role and run with it. He's better in his own end and is the only one that is creating offense with his skill. I have a hard time putting him in here because of his injury and smaller sample size.
Bottom 3:
Charlie Coyle C-
Jonas Brodin C+
Dany Heatley F-
I was hoping after we all witnessed "The Shift" Coyle had last season against Vancouver something would click and he'd learn how to use his size to his advantage. His terrible numbers in the faceoffs make me never want him there again. Jonas Brodin has added some offense this year. He has a great shot, but has sacrificed his defensive play. The kid still skates like the wind and still young. I expect to see him starting putting it wll together the second half and into next year. Lastly, The All-Star. I never really had much for expectations for him coming into this season. Although we were all surprised with how good he looked in training camp, he has just failed to provide ANYTHING this far into the season. He's the plow that can't be unhitched.
JS
Top 3:
#3 Mikko Koivu - Kaptain Koivu could also be called Kaptain Klutch this season. His frequent late game heroic, whether it's in the final 5 minutes of games or the shootout, have given the Wild a much better record than they could have had at this point. Other than that, points-wise he's about on-par with his usual. His advanced stats, I'm told, are top-notch, especially at the start of the season. A lot of people will doubt his leadership skills AGAIN just because the Wild are losing, but they will continue to make as much sense as a beehive that lives, breathes and dispenses rainbow gummy bears.
#2 Mikael Granlund - Without a doubt the most improved player on the Wild squad. He's truly starting to look like the savior we hoped he would be. He's shown dynamite chemistry with Jason Pominville, his vision is amazing and he's improved in all three zones. For one thing, he stopped falling over for no apparent reason. That was pretty frustrating to watch last year. Now, he's the bonafide second line center the Wild wanted and needed and his absence was sorely missed when he was injured. He's also shutting up some people that said he was garbage, compared him to 4th line scrubs, or thought he'd be a bust.
Honorable mention: Nino Niederreiter - Eat your heart out, Islanders and fans. Finally given a REAL chance to play in the NHL, he has proven he belongs. 5th on the team in points with 18, but the only thing preventing him from truly breaking out, in my mind, is the constant line shuffling that prevents him from finding his groove and chemistry with other players. The Granlund - Pominville - Niederreiter combo seems to work pretty well though. This is a big, strong kid with massive potential and a point to prove. Thanks again, Isles.
Bottom 3:
#3 Dany Heatley - Heater sympathizers will say ''But he's tied for 3rd in team goals''. Sure, but he's also 39K shy of 1st in team for cap hit and has 12 points in 41 games. That is beyond horrible. This gives him 0.29 points per game, which his BY FAR the lowest in his career. His previous worst? Last season. 0.58 points per game. Atrocious. Say what you will about him being 3rd on the team in goals, but the rest of his game is not exactly very good. In fact, it's bad. Really bad. Really, really bad.
#1 - Niklas Backstrom - It pains me to put him #1, but we have to face the facts: The man who, on paper, should be the starter has barely performed well enough to be a suitable back-up. Something's just off. It's not all on him, of course, but he just hasn't been on top of things. Blame it on injury, blame it on rust, blame it on the Hockey Gods, but something just isn't right. I'm putting him number one because an off night for Heatley or Zucker doesn't have quite the same impact as an off night for Backstrom, and there have been more off nights than on nights for him this season.
Dishonorable mention Charlie Coyle - It's not that he's not playing well, quite the opposite in fact, but to me, it seems like his production is nowhere near where it should/could be. His shooting percentage is pretty low though, so maybe if he can bring it up a little bit and get into a groove, we'll see a better second half from the big guy. Maybe our expectations from him after the pre-season needed to be lowered a bit also.
Emilie
Top 3
2- Josh Harding: Harding has been standing on his head almost all season, and frankly has won almost every game he's played by the sheer fact that for the most part he doesn't allow many goals. He's always had the potential, but after injuries and his illness many people questioned whether he could even goaltend anymore, let alone carry the team most nights. Thanks for proving the doubters wrong Hards.
1- Mikael Granlund: The biggest surprise of the season, by far. After last season, many fans labeled him a bust. He worked his butt of during the offseason, and was one of the best players during training camp. He lost the 2C spot to Charlie Coyle out of camp, but made the opening day roster. When Coyle went down with an injury, Granlund showed fans just how much he had improved, and became the best wing man in Wild history (may be an exaggeration, but still. Insane). The team took a huge nosedive when he went down with a concussion. He's 4th on the team in points, 5th in assists, all while missing 13 games due to injury.
Honorable Mentions: Erik Haula, Justin Fontaine, Jason Pominville, Mikko Koivu, Zach Parise
Bottom 3
3- Jonas Brodin: It pains me to have to put him here. After last season, Brodin became a huge bright spot after having an excellent rookie season. He started off the season with the strong offense everyone hoped he improved on over the season, but his defensive play started off decent, became rocky, and then took a complete nosedive. He's been shuffled off the top pair pretty consistently lately. He'll recover and find his game eventually, but the Wild could really benefit from him doing that sooner rather than later.
2- Dany Heatley: Heater came into training camp looking awesome. He was in great shape, played hard, and looked like a completely reformed player. Then the season started. He's typical slow skating returned, he fell down a lot, whiffed on shots and passes, and when he did get a pass off, it went to an opposing player or into the skates of his teammate. His play has improved recently, so maybe there is hope he'll get off this list. Or he's raising hope just to crush it again.
1- Jason Zucker: Once thought to be a lock for the NHL team, Zucker has played a whooping 7 games with the Minnesota Wild. When he was sent down to Iowa earlier this season, he ended up in fights (right or wrong), made very questionable hits, and has managed to rack up 55 PIM, which is tied for the most on the team. Not good for a guy who is suppose to be a top 6 goal scorer. His defensive game appears to not exist on the NHL level, and he keeps trying to use his speed to make plays without realizing that most players at this level are just as fast as he is. There's still hope for him, but he needs to figure himself out quickly.
Dishonorable mentions: Ryan Suter, Keith Ballard, and Niklas Backstrom- He's not in the top threes only because most of this list shouldn't be in the bottom three with their talent. Backstrom is 35, and anyone who didn't think his play was going to decline at least a little is lying. But it should be decline this much, this quickly.