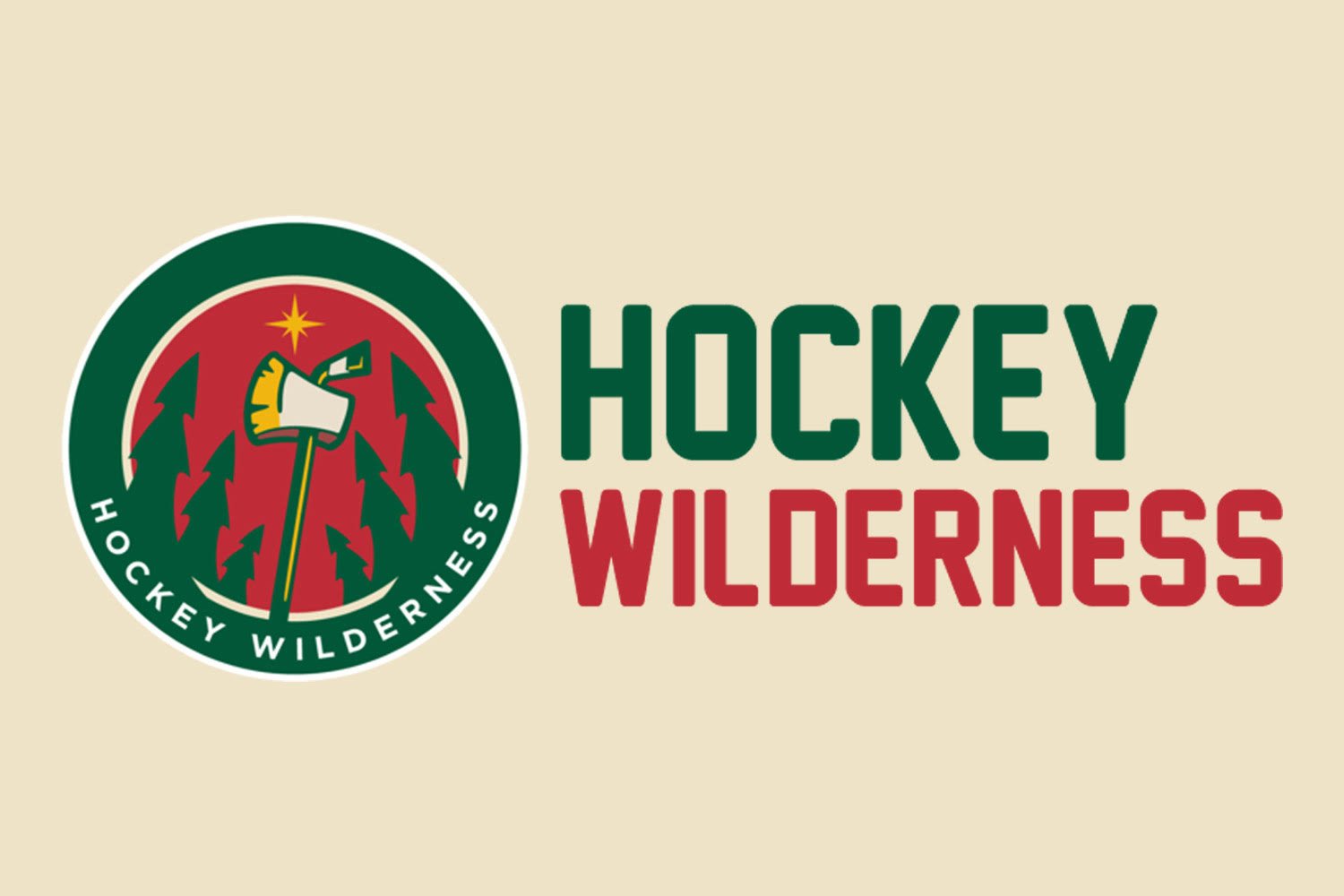 Thursday afternoon, just before dinner time in the State of Hockey, news spread on Twitter that Marcus Foligno, the RFA forward the Wild acquired in a trade for Jason Pominville and Marco Scandella, has signed a 4-year, $11.5 million deal with the Wild. It seemed like an awful lot to give up, especially term, for a guy that is headed for the third or fourth line. Not only that, but it's just another signing in a pattern for Wild GM Chuck Fletcher for bottom 6 players and long term deals.
I rarely give away the correspondence of HW's internal communication, but I thought the reactions we were having were too good and funny to not share. So, I give you the water cooler version of our reaction to the new Foligno contract.
dsm_captive: Wild just wasted money on Foligno.
Joe: Seriously?
dsm_captive: 4 years, 2.8 AAV
Joe: That. Is. Fucking. Atrocious.
dsm_captive: *fart noise*
thenoogie: And your next buyout candidate is....
Joe: JFC.
dsm_captive: I just don't see where he can be productive.
thenoogie: I'm actually more upset about the term.
dsm_captive: Right? 4 years is pretty dumb.
thenoogie: It's more money than he should get, yeah. But 4 years? C'mon!
Joe: $2.8 million? Fine, for 1, maybe 2 years. 4 is ri-god damn-diculous.
dsm_captive: 2 max in my book.
thenoogie: Agree.
dsm_captive: My metaphorical ledger.
Joe: Why sign guys like that to long term deals? They're a dime a dozen.
thenoogie: This is one of those, 'God I hope he proves us wrong' signings.
dsm_captive: Fire Fletcher!
Joe: Yeah. It screams over payment...maybe not money, but certainly on term.
dsm_captive: Yeah, term is the most disagreeable bit. I can only imagine what the original offers were.
greguisition: I'm actually pretty close to wanting Fletcher gone, but it's not like a new GM could do a whole lot at this point.
I think the money is a bit much, especially over that term.
Joe: He played on a line with Jack Eichel and was as productive as a 4th liner.
I would assume that that feat is next to impossible, but here we are.
thenoogie: Perhaps Parise's tweaked back scared Fletch?
dsm_captive: "Parise is hurting, so I panicked" a flop sweat covered Chuck Fletcher as he fielded questions from the media on Foligno signing.
Joe: I doubt Parise's status has anything to do with it, but, even then, let's say it did, 4 years is still craziness and unjustifiable.
greguisition: Remember, Erik Haula is making $2.75 million per year. (Was reminded by Giles)
Joe: Le sigh...
jim-dowds-pants: Guys, I won't be writing anything until I get the 2.8 mill that I'm worth. Since training camp starts tomorrow, and I heard a report that mntrumpterguy tweaked his finger, I know you'll pay.
dsm_captive: Connor McDavid's contract broke the NHL.
Joe: Haha.
Joe: As ThatGuy22 said on Twitter, Foligno had almost zero leverage.
651hockey: On a day that Bruins got a great deal for Pastrnak I had high hopes for Fletch getting a good deal. And then MN sports happened.
jim-dowds-pants: Man. I usually lean pro-Fletch, but that's a bad fuckin' contract, however you slice it.
Pardon my language.
dsm_captive: Who gets sent down?
Joe: Kunin. Makes sense. He doesn't require waivers to go to Iowa.
dsm_captive: Or how do they finagle the cap?
Joe: Umm, they send as many guys to Iowa on long home stands.
dsm_captive: Cause they're gonna have no monies for call ups.
As much as I enjoy watching Luke Kunin play hockey, the more guys I never see in Iowa again, the better.
thenoogie: It's almost as if the Pominville trade never happened.
Cap Friendly puts the Wild over by 734K.
There has to be a trade on the back side of this, right?
651hockey: That's without send downs tho.
thenoogie: It's some kind of LTIR bit that's causing it I guess. I don't understand the CBA enough to understand this.
greguisition: Chris Stewart scored two less points, 21 more PIMs, and makes $1.725M less than Foligno.
Joe: I'd certainly rather have Pominville's salary than both Ennis and Foligno. But, sure, maybe the Wild don't get Cullen. I don't know, it makes such little sense to me.
Joe: I'm trying to wrap my head around the hurry to sign him to a 4 year deal. Why not just let things play out and then go from there? I mean, I'd assume that the years was likely not something offered by Fletcher, and likely something that came in a counter-offer. And it could be why this contract took so long to get done. That said, Fletcher surely did not have to agree to that. This feels like Darroll Powe, Matt Cooke, and almost Cal Clutterbuck all over again.
jim-dowds-pants: Ah! So we'll flip him for another Nino in a year or two?? 
In that case, I love it!
Joe: Not sure every GM is as fleece-able as Garth Snow.
jim-dowds-pants: Well, then we flip him to the Isles.
mntrumpterguy: I'd rather have Pommer and no Cullen than Cullen weighed down by this fucking contract and Ennis who is fine but not good.
tonywiseau: I can live with this fourth line, actually. Especially if Winnik finds his way in the fold.