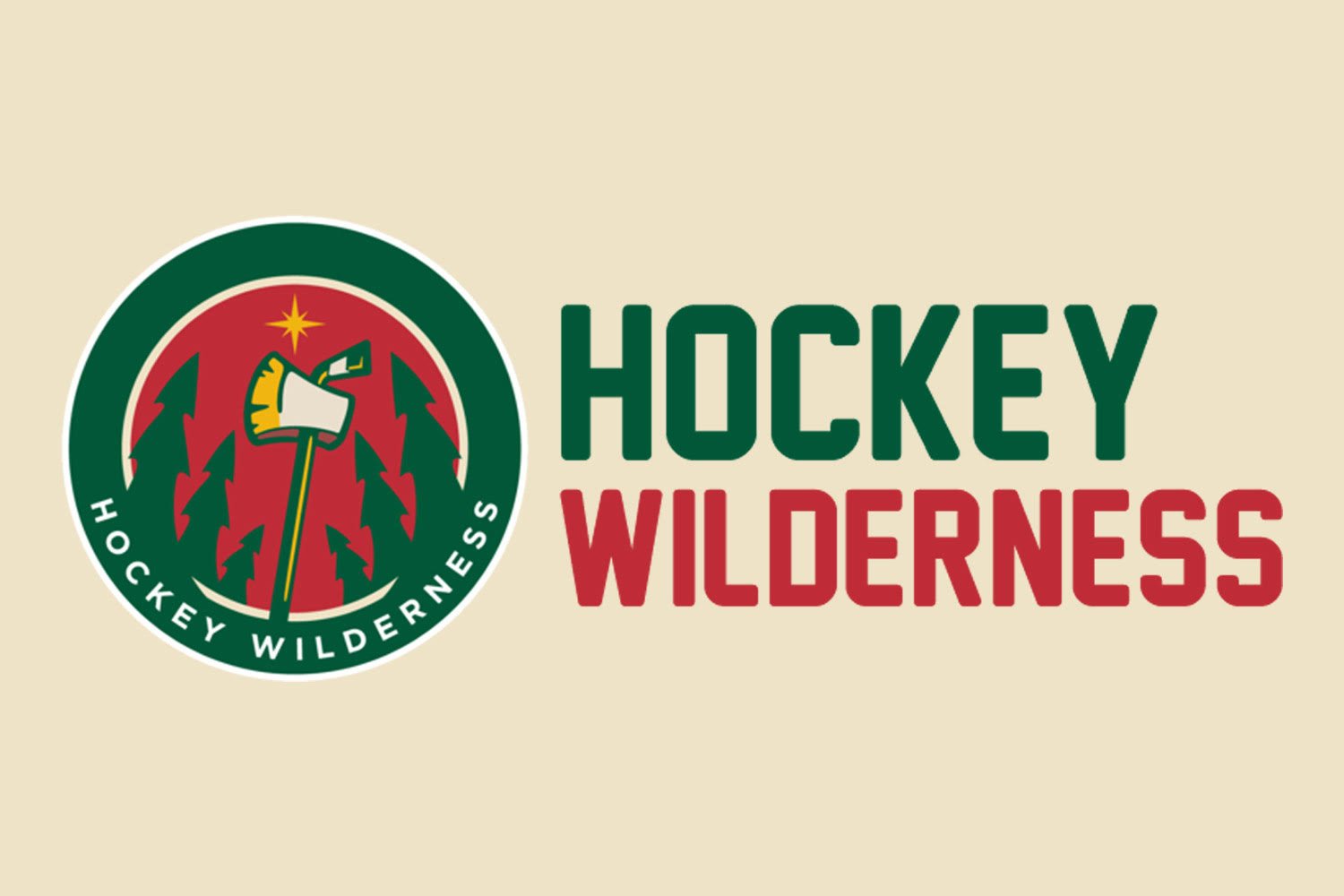 We are just a couple days away from what should be a recognized holiday in this state, Hockey Day Minnesota. The festivities technically kick off tonight with a Girl's High School matchup and continues through Saturday. This year all eyes will be on Bemidji, or as some folks in the area call it, Bermidji.  There is some old story behind why it's called this, and it involves the post office. That sounds boring, so we will skip that and focus on the great hockey spectacle.
Not that I'm going to really be against a certain location for Hockey Day, but Bemidji was a great choice. Hell, Paul Bunyan and Babe the Blue Ox are from there! Calm down Brainerd and Bangor (Maine), Bemidji teams are called the Lumberjack's for a reason.  What are the chances there will be some sort of protest outside the outdoor rink area with folks from towns across the country claiming Pauly was born elsewhere? Can't say I'd be surprised this day and age. 
I believe Bemidji has a rich history of hockey, which makes it a good choice as well. I know personally, it was always intimidating when the Lumberjacks were on the schedule and you knew you had to bring some toughness because it was going to be a physical game and maybe a little dirty. Especially, if hypothetically, there was a dirty hit from behind into the post which the full force knocked the net off the moorings and back a couple feet. One may say I still hold a small grudge. I might say, you are correct. Great memories. 
In the relevance of high school hockey, Bemidji is always in the mix. Coming from the rough and tumble Section 8 with Roseau and Moorhead, Bemidji holds their own. Unfortunately, they have no state championship to show for it. Plenty of appearances in the 70's but could never breakthrough. Despite all that, it's still a great program and a great spot to play some outdoor hockey. The backdrop of playing on or near Lake Bemidji in the midst of the beautiful Northland country, is what makes this a great spot for this event. Show us what you are made of Bemidji. Maybe we'll even get a nice tribute to George Pelawa.
Another great aspect to the event this year is having Bemidji State host Michigan Tech for the college hockey aspect. Every year, with exception of 2018, the Gophers were part of the braodcast. It's about time we move on from the U. There are four other Division I hockey teams in this state, let them showcase their schools. We all know the Gophers have lost their "pizzazz", so they can sit this one out too. Unfortunately for the Beavers after years of trying to get into the WCHA (the once premiere college hockey conference), they finally got in, only to have that conference pretty much crumble with the formation of the Big Ten and they are essentially back to their days of irrelevancy. Thanks a lot Penn State.
Complete poppycock. 
Regardless, they get the spotlight of HDM this year and it's well deserved. 
This event is easily becoming a tradition for many Minnesotan's to attend. Now it's not as prestigious as the State Tournament in March, but it is, however, a lot easier on the checkbook. I love the Tourney, but by the time you purchase tickets, get a hotel room and make your daily trip to Cossetta's for pizza or mostaccioli, it gets pretty expensive. HDM gives you the chance to have a hockey tradition with your family if the Tourney is too expensive since it's essentially a one-day event. Let's be honest, a hotel in Bemidji is much cheaper to stay at than the Holiday Inn across from the X. 
Another fun part of the day is the revealing of next year's location. Let the speculation begin! I have to say they've nailed it well so far on the locations.  I know most any town in Minnesota would love to have this. The communities come together for this and they want to out do the previous years host. They get their chance to showcase their town and put it on the map for a weekend.  I certainly don't know the logistics behind it all, but I've got to believe towns are not turning it away, like the cities or countries are turning down the Olympics. Yep, I made that comparison and HDM might be slightly better. At the very least, it's better than the summer Olympics.
Here is a look at some locations I believe could be next or least should be worthy of it. 
Eveleth/Virginia – Historically, this would be a great place to have it. A once dominant city for hockey but has since slowed. It's time to bring the people back to Eveleth and showcase their history. Heck, the US Hockey Hall of Fame is there. Pretty sure they can set something up around that.
Hibbing – Nothing would be better than having an outdoor game somewhere around the mines. Hibbing, too, has some great history and would be a good choice. Hockey and the Iron Range go hand in hand. 
Warroad – A powerhouse school from way up north. Warroad and hockey go well together. It's just a matter of finding a good spot, like perhaps, Lake of the Woods? Yeah, that should work well. I would imagine Anderson Window's could fit the bill for this. 
Roseau – The other powerhouse from way up north. How about we just have a Roseau/Warroad hockey weekend? Saturday in Warroad and Sunday in Roseau? Yep, I like that. Between Polaris and Anderson Windows, they would build some serious outdoor rinks. 
Rochester – HDM hasn't gone south further than St. Paul and if they choose to do so, Rochester would be a good choice. A large city in Minnesota that has plenty of resources to put on a successful event with having multiple teams to participate. Mankato State could be added into the mix for the college hockey aspect. 
Detroit Lakes – I only pick this because it's my hometown.  They could obviously play on the lake and Zorbaz could supply the pizza and later, the beer to the adults. Maybe this would be better served for Hockey Day Minnesota, old timers edition.
My official prediction, Rochester. You read it here first, unless you're apart of the committee that chooses this, already know, and, in that case, good for you.   
If you have the chance on Saturday, kick back on the couch or recliner, throw a few logs on that wood burning stove to get the aroma of outdoor hockey and watch the greatest sport all day long. Good luck to all teams participating this year and enjoy the moment. A special thanks to the city of Bemidji and all the volunteers that make this event happen and playing host to the 13th annual Hockey Day Minnesota. This event is about the kids and we wish them a fun and safe day of hockey while the whole state stops to watch.
Check out the schedule for the upcoming games, which start tonight!
Thursday, January 17th
Girls High School Matchup:
Bemidji vs. Woodbury 7 p.m
Friday, January 18th
Men's College Matcup
Bemidji State vs. Michigan Tech 7 p.m
Saturday, January 19th
Boys High School Matchup
Minnetonka vs. Andover 9:30 a.m
Women's College Matchup
Bemidji State vs. Minnesota State Mankato 1 p.m
Boys High School Matchup
Bemidji vs. Greenway 4:30 p.m
Men's College Matchup
Bemidji State vs. Michigan Tech 7:30 p.m