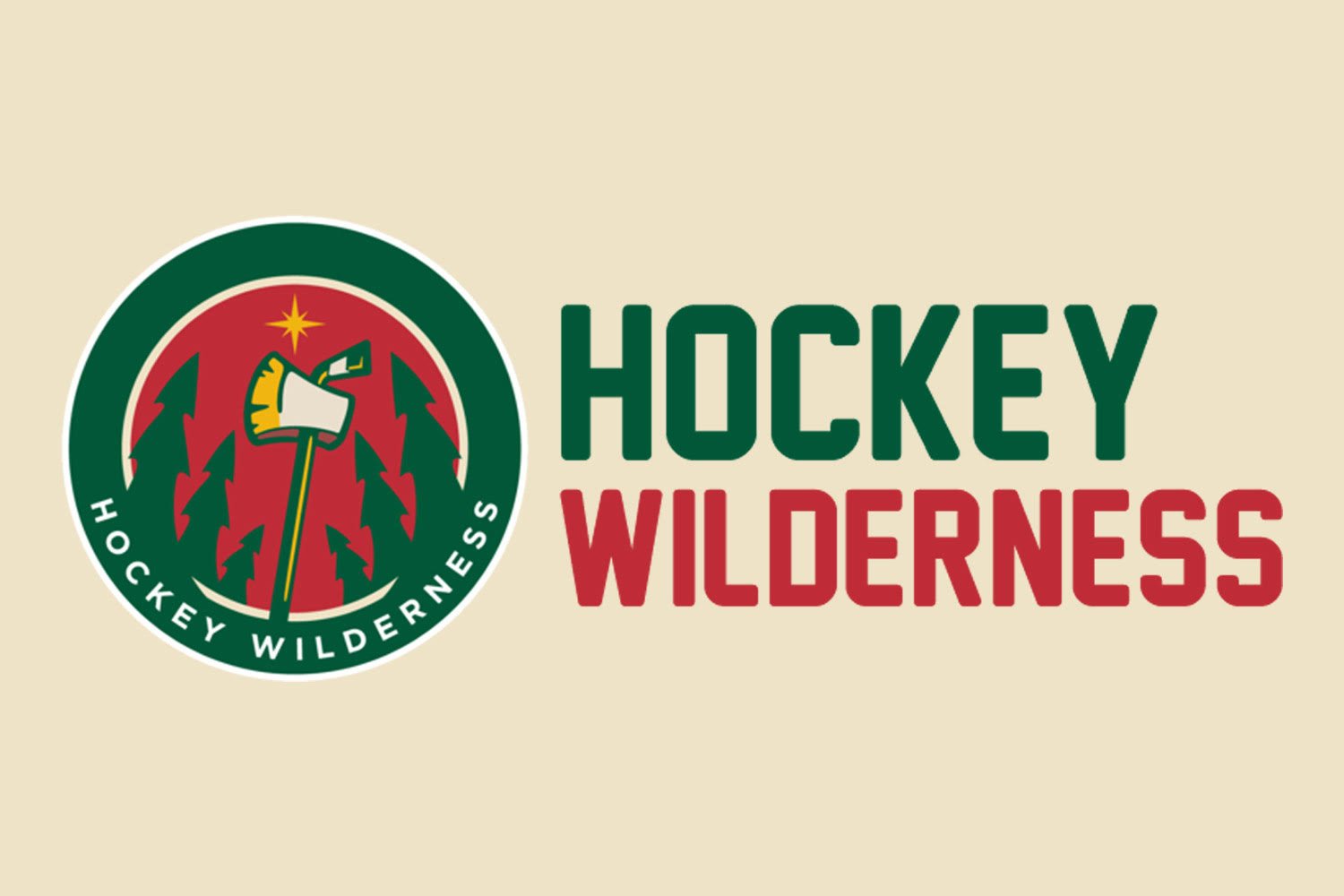 Welcome back Wilderness Nation! Here it is, the magical day that is Hockey Day In Minnesota. This is the best day to be a hockey fan in these parts as you get to see a full day of live hockey action on Fox Sports North. The best part for me is seeing just how the High School teams play as they are not that far removed from playing some games outdoors as it is. Taking an airfield and turning it into a hockey rink is not as easy as one might imagine so this is still quite the undertaking. In this weeks edition of the High School Highlight we look at each of the four teams playing tomorrow, what got them here and what is at stake for each of them in this game.
Kicking things off we look at St. Paul Johnson defending their town against the juggernaut that is Luverne. St. Paul Johnson has been having themselves a decent season this year. Coming into this game against Luverne with a 10-5-1 record they find themselves a very balanced team. They don't score a ton all the time but neither do they get scored on a lot as well. They get most of their points from two players, Justin Howell who carries 9 goals and 10 assists so far into this season. Jesse Solheid comes in next with 16 points on the year, 8 goals and 8 assists. If St. Paul Johnson has any chance these two will have to show up in a large way to keep pace with Luverne. In between the pipes Samuel Moberg will be busy and will have to play above is .910 save percentage if St. Paul Johnson is to make a game of this. St. Paul Johnson looks poised to play the spoiler, if they can find a way to slow down Luverne.
On the other side of the rink we have Luverne. If you have read any of my previous articles you know just how dangerous of a team this really is. With an absurd 8.44 goals per game Luverne looks to run through yet another team, though this time to a wider audience. Lead by the duo of Jaxon Nelson and Chaz Smedsrud, who not only have the most interesting names on the team, but also are the leaders of the team in goals and assists respectively. Having a season that very few could hope to have, they have combined for 138 points between the two of them in just 18 games. While goaltending is clearly their weak spot, when you can score at this pace almost no teams can keep up with you. The flashyness of the Luverne team hopefully is not slowed by the elements so the early audience can really get a good show in the early game.
The later game pits 11-5 Hill-Murray Pioneers against the 14-1 St. Thomas Academy Cadets. This game could turn out a little more interesting than our first game as both teams come into the game with a knack for not only scoring, but also preventing goals as well. Hill-Murray relies on their balance, much like St. Paul Johnson, but with a almost 4 goals a game they have to rely on their goaltending a little less. They play fast and tough like most of the Hill-Murray teams of old and look to send St. Thomas on their way with the second loss of their season. To do this the Pioneers really need a huge game from the goalies and for their big players like Zach Mills and Marko Reifenberger to really come out flying and take the confidence from St. Thomas right away.
Lastly we come to the Cadets of St. Thomas Academy. They play a fast, puck moving game that frustrates most teams. Having just received their first loss of the year on Tuesday there is no way that they will want to drop a second in the same week, especially on such a large stage. The big guns will need to come out fast to keep this from being a close game, making sure Hill-Murray knows that it is out of it before it even begins. To do that Alec Broetzman and Peter Tufto have to find some way to score in the first, preferably early on, to really put and keep Hill-Murray on their heels. As they have done so many times this season, a fast start and a pressuring offense is all they need to do to make this less of a contest.
Well hope you have enjoyed this closer look at the teams playing in the high school section of Hockey Day In Minnesota! Here is to enjoying an entire day of nothing but great hockey action!