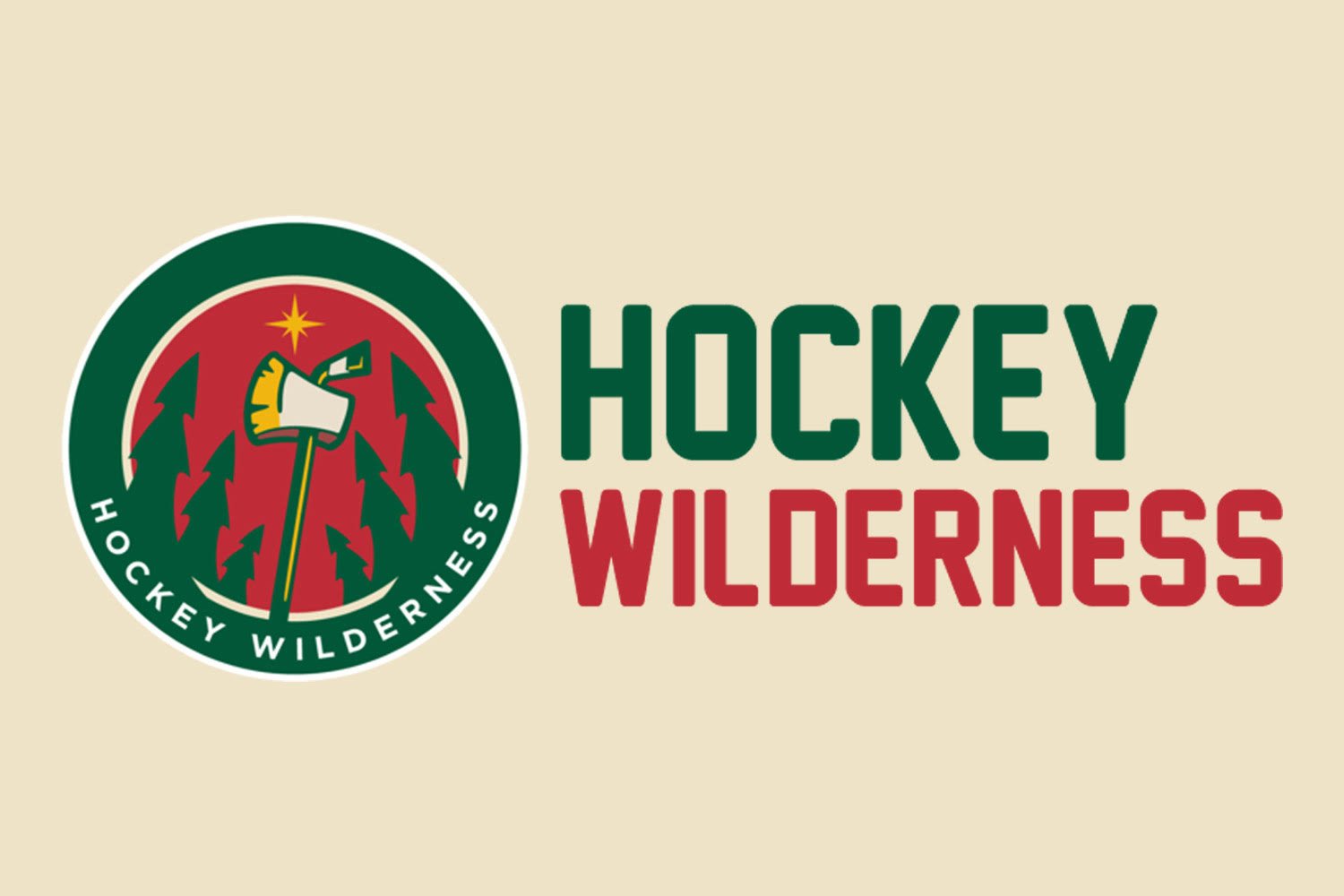 Now that the Minnesota Wild's 2019-20 regular season is officially in the rearview, it's time to hand out some imaginary trophies.
This year, Hockey Wilderness is handing out four team awards — MVP, Best Defenseman, Most Improved and Best Newcomer. Surprisingly, each of the award recipients were voted unanimously by the Hockey Wilderness Board of Governors. However, to make things a little more interesting, honorable mentions have been included.
Best Newcomer: Carson Soucy
It's hard not to be impressed with what Soucy accomplished in his rookie season. While he didn't rack up points like other rookie defensemen did in 2019-20 — he finished the season with just seven goals and 14 total points in 55 games — he turned out to be a highly productive player on the back end for the Wild, often making big defensive plays and even chipping in occasionally in the offensive zone.
Impressively, Soucy led all Wild players (minimum 20 games played) with a 62.07 Goals For percentage at 5-on-5. He also ranked fourth on the team in hits with 69 on the year. Unfortunately, Soucy's regular season was cut short due to an upper-body injury suffered against his hometown Edmonton Oilers on February 21, but it is expected he'll be good to go for the Wild's five-game play-in series against the Vancouver Canucks.
Honorable mentions: Mats Zuccarello, Ryan Hartman, Kaapo Kahkonen
Most Improved: Kevin Fiala
There's no arguing this one. The transformation Kevin Fiala made in his second season with the Wild was far beyond anyone's expectations. Acquired at the 2019 trade deadline, Fiala went through an adjustment period early on before becoming a near point-per-game player in 2019-20. From November 1 through Minnesota's last regular-season game on March 8, he collected 23 goals and 53 points in 56 games, leading the Wild in both categories during that timeframe.
Fiala's confidence reached unprecedented heights in 2019-20, and toward the end of the regular season, he was pulling off some of the most ridiculous goals in recent memory, including his dirty dangle around Nashville Predators defenseman Ryan Ellis.
Fiala is under contract with Minnesota for one more season at a cap hit of just $3 million. If he continues to produce at the rate he was during the regular season, he can expect a hefty pay raise ahead of the 2021-22 season.
Honorable mentions: Joel Eriksson Ek, Alex Stalock, Marcus Foligno
Best Defenseman: Jared Spurgeon
Not much of a surprise here. After signing a seven-year, $53.025 million contract extension in September — the most expensive contract on the team — Jared Spurgeon continued to be a beacon of consistency for the Wild in 2019-20. Once again, he ranked toward the top of the list in minutes with 1,399 on the season, and against the Oilers on February 21, he even earned the first hat trick of his decade-long career.
In over 1,000 minutes of 5-on-5 ice time, Spurgeon led the Wild (minimum 100 minutes) with a 53.16 Corsi For percentage and a 57.89 Expected Goal For percentage. He also continued his remarkable run of staying out of the box, picking up a total of 20 or fewer penalty minutes for the 10th year in a row.
Despite being one of the better defensemen in hockey, Spurgeon still doesn't seem to get much league-wide recognition. Aside from Rangers forward Mika Zibanejad and Flyers forward Sean Couturier, one could argue that Spurgeon is the most underrated player in hockey.
Honorable mentions: Ryan Suter, Jonas Brodin
MVP: Kevin Fiala
It's only fitting that the last goal of the regular season was scored by Fiala. With a minute remaining in overtime against the Anaheim Ducks, Fiala fired a laser past Ryan Miller to give the Wild a crucial win on the road.
Naming Fiala team MVP may be a bit bold, but when people look back at the 2019-20 season, it's going to be remembered as Fiala's breakout campaign. He led the Wild in points with 54 on the year, and he was far and away the most electric player on the roster. Had it not been for the play Fiala, this season likely would have been insufferable for many long-time fans. But instead, he gave spectators something to smile about on a nightly basis.
Honorable mentions: Zach Parise, Eric Staal