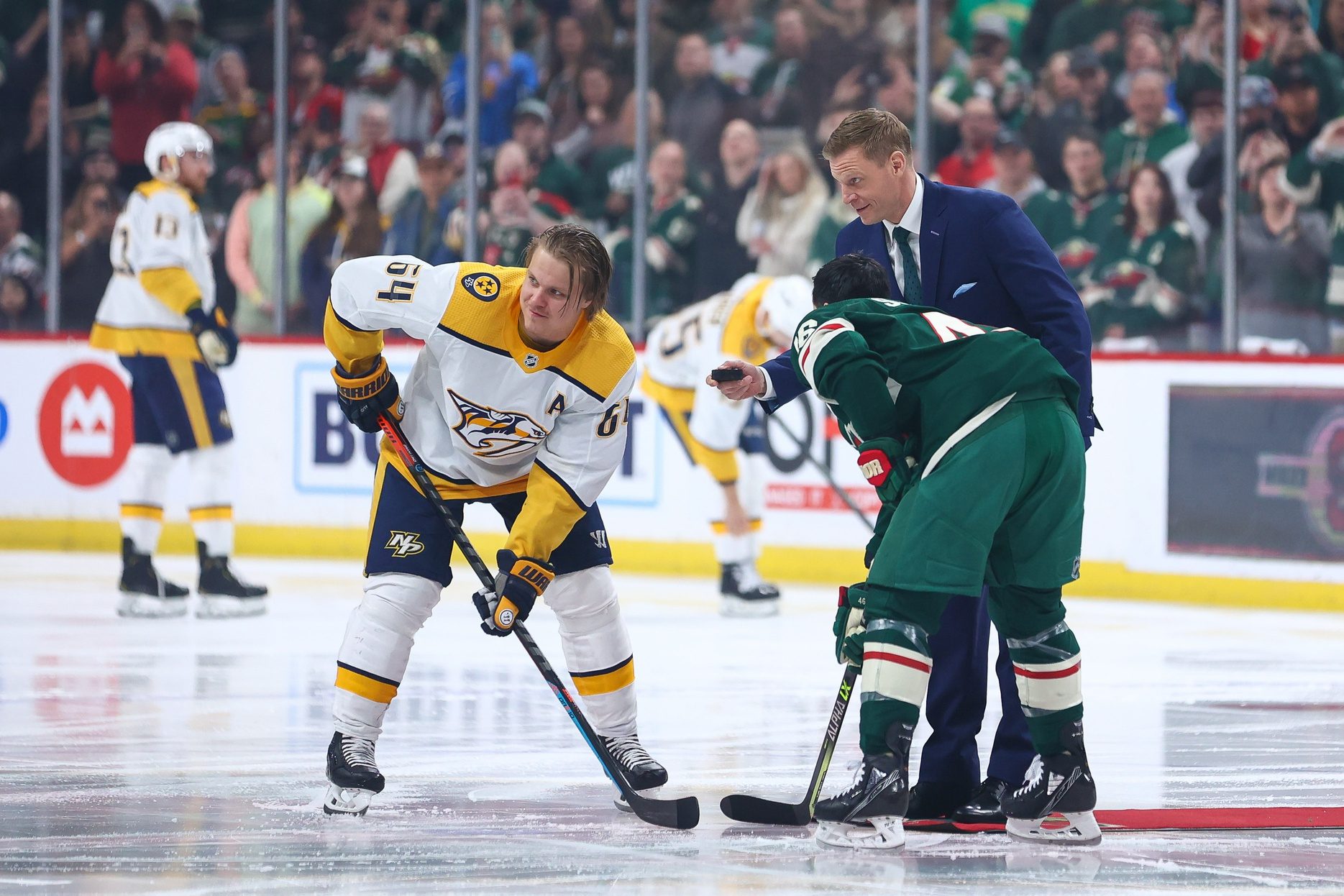 Earlier this week, Minnesota Wild general manager Bill Guerin hinted at some potentially big news upcoming for the franchise, which, surprisingly, nobody is talking about.

 

On Monday, Guerin appeared on SportsNet's The Jeff Marek Show to discuss the Wild's up-and-down start to the season. However, the conversation ended with a discussion about the Dallas Stars unveiling their own team's Hall of Fame last weekend and celebrating their first two inductees.

 

"I do think it's a nice thing," said Guerin. "You know, there's so many good players in the game, like 'Hatch' (Derian Hatcher) and Bob Gainey. They had such a huge impact on the Dallas Stars. It's nice for them to be recognized. It's nice for the fans to be able to recognize them and keep them in their family. I think it's really cool when teams do that."

 

When asked if the Wild had any internal discussions in the past about adding their own Hall of Fame, Guerin immediately responded with, "We actually have discussed it. Nothing's set just yet, but it is something that could very possibly happen in the future."

 

That's quite the tip of the hand. Is the Wild's GM going on record about one just days after the long-lost brother of a franchise rolled out their new shiny Hall of Fame? That sure sounds like Minnesota could soon unveil its own Hall of Fame.

 

And the idea is welcomed. For a franchise with only one retired player's jersey hanging in the rafters, it would be nice to recognize other accomplishments from the last 22 years.

 

For example, Andrew Brunette may not have the statistics or longevity in a Wild sweater for it to be hanging next to Mikko Koivu's No. 9. There's no doubt he's a franchise icon, nonetheless. Wouldn't it be great to visit a Wild Hall of Fame at the Xcel Energy Center next year, and the first thing you see is Bruno's

after ending Patrick Roy's career?

 

It's been a while since the State of Hockey has seen or heard from Marian Gaborik. But before Kirill Kaprizov, there was only Gaborik as the superstar lore in franchise history. What if the Brunette mural brings a small tear to your eye as you fondly remember that 2003 Western Conference Finals run? Then, as you wipe it gently away and move one step to your right, there's Gaborik's place in the Hall of Fame. Maybe they even put his five pucks from his five-goal game on display below a framed photo of his teammates carrying him off the ice on that fabled December night.

 

You move along, your beaming face taking it all in. You see Pierre-Marc Bouchard, remembered best for his spin-o-rama shootout goal. You're reminded of the brilliance of Niklas Backstrom, and you whisper to your buddy, for the 700th time, if only his prime had occurred during the Wild's best seasons. Ah, what could have been...

 

Next to Backstrom resides the shoulder pads of Stephane Veille — okay, no, maybe that's too far. Mike Yeo doesn't have a vote here.

 

But what would the unveiling of a Hall of Fame look like? One must imagine it would look similar to what the Stars put in place this year.

 

First, they'd automatically induct all players with retired jerseys. They've had their moment to shine. No need for all the fanfare with an induction ceremony. Nonetheless, they need to be added. So Koivu automatically becomes the first member of this group. And perhaps even you, WILD FANS, are right after him.

 

Once again, kidding. Maybe. Look, the franchise already made this terrible move before when they retired No. 1 into the rafters for all the fans, hoping we would take it as an appropriate apology for the NHL already stealing one team from us. Let's not fall for this again. The Wild hopefully realize by now that it's not 2000 anymore, and we can move on without it.

 

From there, Dallas will be inducting one player and one builder (executive-level staff or coach) each year. A maximum of one player or builder are eligible every year, and if the voting requirements aren't met, they don't have to induct anyone from either category. The voting comprises members of the media (local and national) and members of the organization's executive levels. It's a bit weird, considering many of those individuals would be voting for themselves. But okay.

 

Hypothetically, if the Wild introduces a Hall of Fame in the next few years, it's pretty easy to imagine the first inductees. After Koivu is automatically inducted, it's a slam dunk to put in Gaborik and founding coach Jacques Lemaire. It sure would be incredible to see Gaborik, shoulder to shoulder with Lemaire at center ice, as they prepare for the ceremonial puck drop in front of a jam-packed arena.

 

A Minnesota Wild Hall of Fame would be a smashing success for the organization and its fans. It's a great way to bring franchise icons back into the spotlight for fans to give them one last standing ovation and show of appreciation. It's too good of an idea not to happen.