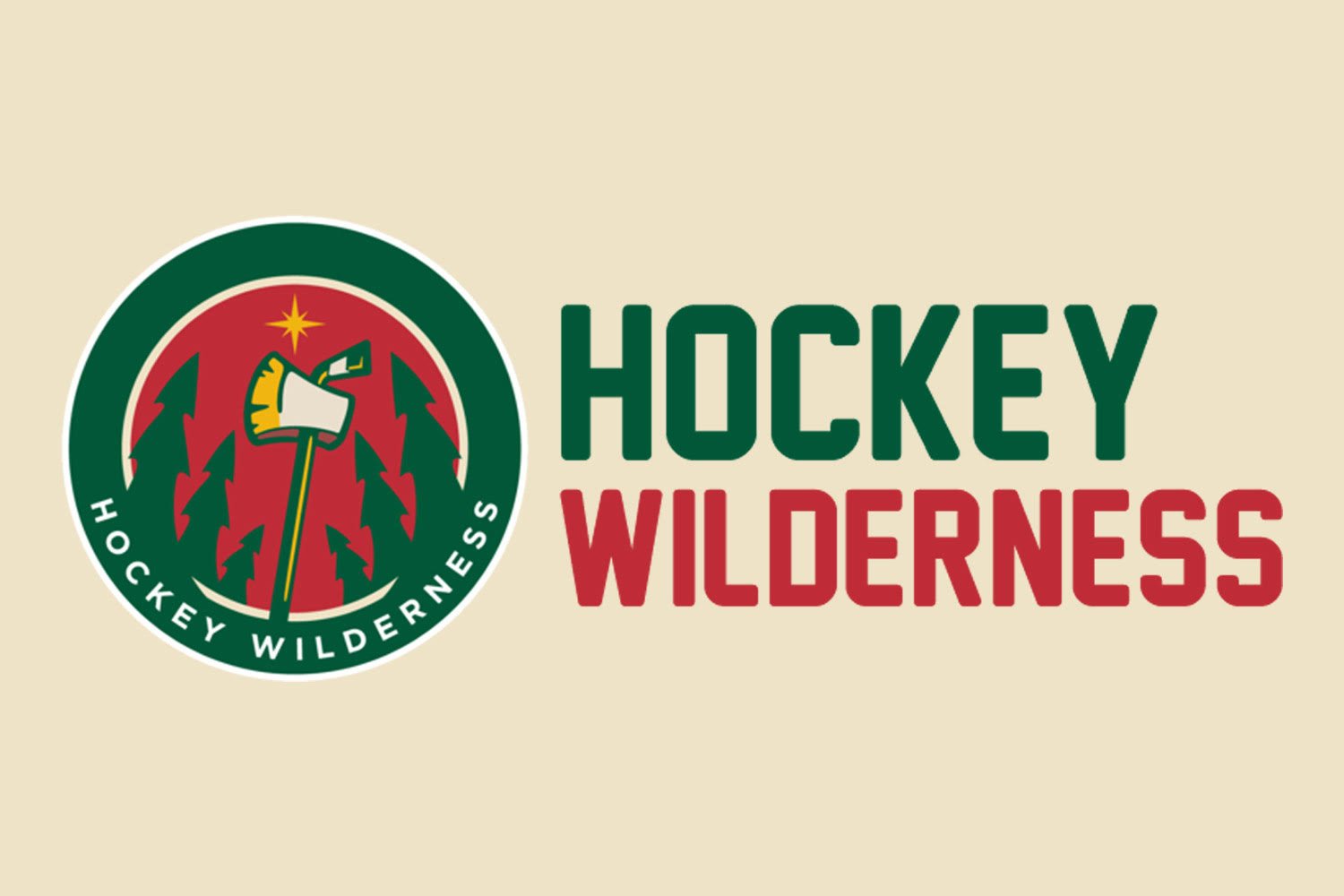 Friday night started the Boston University series in the Walter Brown Arena. The Terriers had senior goaltender Victoria Hanson facing off against senior Gopher goalie Sidney Peters. Shortly after the game started Abby Cook tripped Kate Schipper into the boards, which put BU on the penalty kill at 1:21. Seconds later Megan Wolfe scored from the blue line with a blast through traffic at 1:48, Kelly Pannek and Sarah Potomak assisting. Then Caitlin Reilly checked former Gopher Nina Rodgers and had to sit for two minutes at 4:53. The Terriers seemed ready to make something of their power play until Sarah Steele's stick broke, causing a turnover on neutral ice to Schipper, which allowed her to streak up the center and score an unassisted short-handed goal at 6:35.
BU couldn't get any traction in the period, so it was unsurprising when Nicole Schammel passed up to Potomak in the slot, carried it left, and then scored at 7:47. Pannek had the second assist. Then Victoria Bach took a delayed cross-checking penalty for smashing a Gopher into BU's corner boards, which went into effect at 10:14. However, the Gophers were unable to convert this time and then went on the defensive at 12:33 for Sydeny Baldwin's slashing penalty. The Terriers created chaos in Minnesota's zone, but couldn't get many direct shots on goal during this power play, though after it ended Maddie Elia managed to hit the crossbar before the period ended.
Second period the Gophers continued piling shots on goal, but the three goal lead made them appear more relaxed on the ice. This was also the period BU cleaned up their game and really started playing hockey. Elia put a direct shot on Peters and then her teammates managed to repeatedly clear their zone after the Gophers kept entering it. In the latter half of the period Peters shifted across the crease, trying to push a Terrier out of her area, but they both left the puck loose in the crease. As soon as she noticed it though, Peters lunged back and covered it before an incoming skater could knock it home.
During a Gopher attack Cara Piazza's rebound shot from the slot squeezed through Hason's pads into goal at 16:30. Schipper and Wolfe assisted. Shortly after came a delayed penalty on Elia for checking at 16:44 and during the resulting power play Sammy Davis had a break away attempt, but couldn't put the shot on Peters. Once Elia was released from the box she didn't stay out for long, returning for cross checking at 19:19.
The penalty carried over into third period, where Minnesota cycled the puck and Baldwin had a great chance from between the circles, but Hanson kept it out. However, the same couldn't be said when a Gopher tumbled into BU's net and took the goalie with her. Mary Parker had a very close chance on the right side against Peters, but she hit the crossbar instead of the back of the net. Then Samantha Sutherland made a great attempt from the left, which ended in a beautiful Peters glove save. Peters couldn't save them all though, as Parker 5-holed her from the left circle, breaking the shutout at 11:07 unassisted. After that there was a bit of shoving between Piazza and a Terrier at BU's blue line. Then Lee Stecklein scored from the point with a high shot through traffic at 13:36, assisted by Potomak and Pannek. The Gophers dominated the last five minutes of play before winning 5-1, with shots 50-15.
Saturday was a different game with a different goaltender, Erin O'Neil, in BU's net. From the get-go the Terriers were in the game and took Minnesota by surprise when Bach scored at 1:42. Natasza Tarnowski assisted. The Gophers spent some time attacking, but then the puck was back in their crease and Peters barely managed to knock it out before Elia could score. BU widened their lead with a low shot by Cook from the right point that tapped Peters on its way into goal at 6:49. Sutherland and Elia assisted.
There was a delayed tripping penalty on Schipper that went into effect at 7:05, but the Gophers killed it. Minnesota continued to attack, but today BU's defense wasn't riddled with the same cracks. Alexadra Calderone and Davis went for hooking at 10:56 and 11:17 respectively, which gave the Gophers a 5-on-3 power play. With the deck stacked so heavily in their favor, Potomak was able to tip in a lateral pass from Pannek at 11:37, Wolfe with the second assist, putting the Gophers on the board. This was followed up with a second power play goal at 12:09 when Schipper sunk one in off a shot from the bottom of the right circle. Pannek and Wolfe again assisting. Both teams continued peppering the goaltenders, but first period ended in an evenly matched 2-2 tie.
Minnesota controlled the puck for the first ninety seconds of second period and O'Neil had to strain to keep them from pulling ahead. Then Rodgers flew up the right side on a breakout and scored on Peters up close and personal at 4:33 unassisted. Rodgers seems to be flourishing at BU, as that goal was her 17th point of the season, while her career points total with Minnesota was 15 (9g-6a) in 81 games. Seems like getting more ice time has made a big difference for her game.
Less than a minute later Natalie Flynn buries the puck behind Peters at 5:23, which put the Terriers ahead by two again. Deziray De Sousa assisted. There was some back and forth across the ice for several minutes. Then during a Gopher frenzy O'Neil ended up on her back on the left side of the crease, which allowed Lindsay Agnew's shot to slide in on the right side at 10:36, despite BU defense straining to reach it. Baldwin assisted. The next time the puck ended up in BU's crease O'Neil was able to cover it before the chasing Gopher reached it.
Parker had a breakaway down the center, which ended in Peters making a sprawling save. Steele took a roughing penalty at 12:06, but the Gophers were unable to convert. Then Piazza went for high sticking at 16:05 and seconds later Wolfe joined her in the box for holding at 16:30. With the two-skater advantage the Terriers swarmed Minnesota's zone and the puck bounced around the crease until it went in on the right side, goal by Sutherland at 18:00. Elia and Alexis Crossly assisted.
Third period has Minnesota looking to close the gap. They buzzed around BU'z zone causing O'Neil to repeatedly throw herself on top of the puck. Then the Terriers put together their own attack, which ended when Peters flailed up and got a hand on the soaring puck, but Parker punched it in at 11:18—literally—which was why the referees declared it no goal. The call held up under review. Play returned to racing back and forth the rink with the occasional shot on goal until Bach took a tripping penalty at 14:48. The power play started with faceoff to O'Neil's right and Pannek scored four seconds later at 14:52, assisted by Piazza and Wolfe. The Terriers had to feel the pressure building as the maroon and gold machine ate up their lead; especially when it disappeared for the second time when Stecklein banged home a rebound in the top right pocket from the left circle. The tying goal came at 18:22 with assists from Schammel and Reilly.
The Minnesota didn't let up, but neither team could finish in regulation and the game spilled into over time. Unfortunately for Minnesota, BU kept it together and put some great shots on Peters. Their efforts were eventually rewarded when Flynn ended it, with an assist by Tarnowski, at 1:40. The Terriers won 6-5 in OT, splitting the series with Minnesota, and kicking off the mid season break. Both teams will have a lot to consider before their respective seasons resume in January.