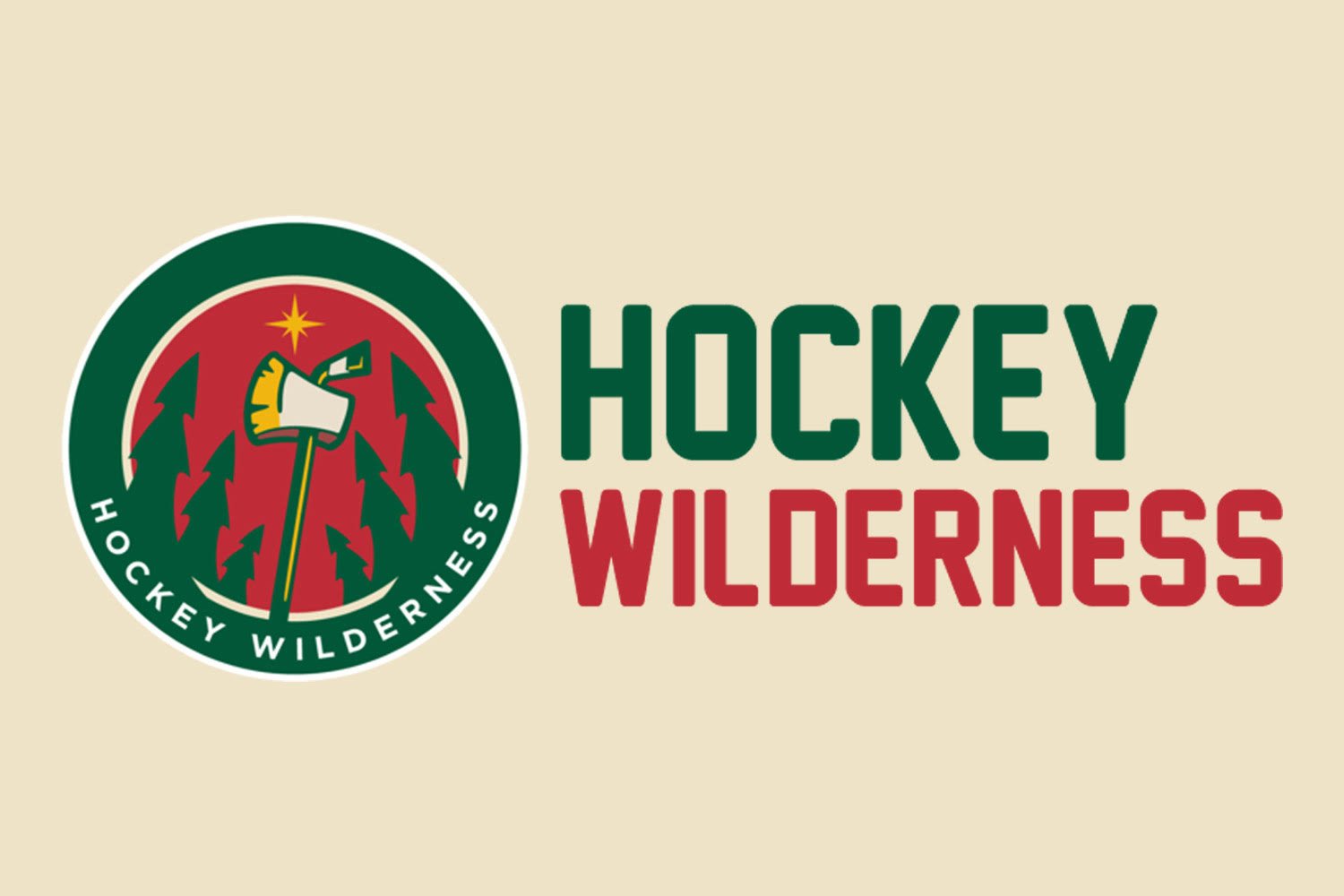 We've used this space for the past three weeks to look at the Minnesota Wild through shot metrics, largely because the team hit the 20-game mark in December, when some of these metrics start to become predictive of future outcomes the rest of the season. We started with a look at the defensemen and found that Jonas Brodin has added a little offense to his game this season and that that seemed encouraging. We also noted that the top pairing of Ryan Suter and Jared Spurgeon come off looking below average and we anticipated that their numbers will likely improve. Then, we took a look at the goaltending and found that Devan Dubnyk might not just be off to a hot start—that he's actually played really well over the last three seasons. And even if he closes out the year with a 5v5 save percentage just south of .920, he's still likely to be in the conversation for the Vezina at the end of the season. Last week, we took a look at the forward group and noted that Nino Niederreiter is a boss and needs more TOI. Mikko Koivu is playing some incredibly difficult minutes. And Zach Parise is off, likely related to the recurring strep throat this year, which I can relate to as I have it now. Sad trombone…
But that's a lot of Corsi. So I thought I should go in a different direction this week. I noticed the following from the Wednesday dead-tree version of the Star Tribune (which I purchased with money at the local coffee shop) from our favorite beat writer, Michael Russo:
If your first thought is, "I sincerely hope that the Wild management knows that it has nothing to learn from the other major sports franchises in town. Those teams are disasters," then you are not alone. That was mine. On the other hand, I think it might be interesting. For one, all the different analytics departments are in the same boat in the big picture: trying to capture lots of information and trying to understand what that information might be saying. And, finally, how does that understanding and analysis of information help my organization. Second, NHL clubs seem to be holding tightly to the analytics work that they are doing in fear of giving any potential benefit to opposing organizations. Who is a local sports analytics department supposed to talk to? Might as well be the locals who aren't competitive in your sport. That seems safe.
So let's talk about Game Score. Game Score is a tool that omgitsdomi posted about on Hockey Graphs this summer to measure single game productivity of NHL players. The idea behind Game Score is originally credited to Bill James for baseball pitchers on a per game basis and was extended to basketball by John Hollinger as an extension of Player Efficiency Rating. If you are reading this blog post and have a pulse, then you know more about basketball than I do. But John Hollinger turned his work at ESPN into a front office job with the Memphis Grizzlies.
Game Score is both simple and complicated. It's simple in the sense that it takes stats easily understandable by fans, so both accessible and familiar, and distills those stats down into a single number. What makes it a bit more complicated is giving each stat a specific weight, so that the number that comes out the back end makes sense to an average fan. omgitsdomi's basketball example in the article linked to above is 40, because a basketball player that scored 40 points, well, that would be good. On the hockey side, Sam Gagner's eight point game in 2012 is the highest individual game score since 2007-2008 at 7.1. The Game Score formula includes goals, primary assists, secondary assists, shots, blocked shots, penalty differential, faceoff win percentage, 5v5 Corsi and 5v5 goals.
There are plenty of holes to poke into the stats used and the weight to give those stats, but omigoditsdomi spends a significant amount of time writing about the weaknesses in the formulation. But it passes the Crosby-Glass test. From 2011-2016, the best forwards in the league by average Game Score are Crosby, Malkin, Seguin, Kane and Kopitar. The best defensemen are Karlsson, Letang, Burns, Klingberg and Doughty. That doesn't include the 2016-2017 version of Klingberg, because it was posted in July.
But just this week, omgitsdomi started posting depth charts for every team in the league, including average Game Score for each skater. I know I killed a lot of readers' productivity with my article on the Monty Hall problem, so I'll just warn you here: You can waste a lot of time at this link.
For those who don't want to waste an hour of their day, here's the depth chart for the Wild with associated Game Score for each skater.
1L/1D is top 90 forwards/top 30 defensemen. 2L/2D is second 90 forwards/second 30 defensemen, etc. And Game Score confirms some of the things that I've been writing about this month after the Wild concluded the first 20 games of the season. Again, Nino is a boss. But the Wild's top-nine is really strong. Basically, the Wild could put together a strong first line and run two second lines behind it. The fourth line is all replacement level but Coach double B knows that.
With the forwards, I think Boudreau showed his hand running Jordan Schroeder over Jason Pominville Tuesday night along Parise and Staal. The coach is looking to build three strong lines: Staal's line is going to get the most o-zone chances, Koivu's line is going to play the heavy minutes and, so long as he's got the full lineup, he's going to bludgeon the opponent's bottom six with potentially his two best wingers and Erik Haula. And then when the PPs come, he'll move Coyle and Nino back into the top six.
The other thing of note from that lineup chart with Game Score is the top four defensemen all measure out at about the same with little difference separating Suter-Spurgeon and Brodin-Dumba, with both pairs playing like second-pairing defense partners. That also aligns with some of the underlying numbers that we've looked at through December and I haven't yet figured it out. I still believe Suter and Spurgeon will shine in the Boudreau system and we will see improvement from Brodin and Dumba, but everything looks pretty blah at this point.
But what's interesting to me is that, in looking at a different fancy stat metric, I see the same conclusions. The top nine forwards look deep, while the fourth line is weak. And the top-four D looks merely average. The former I expected coming into the season; the latter I didn't.