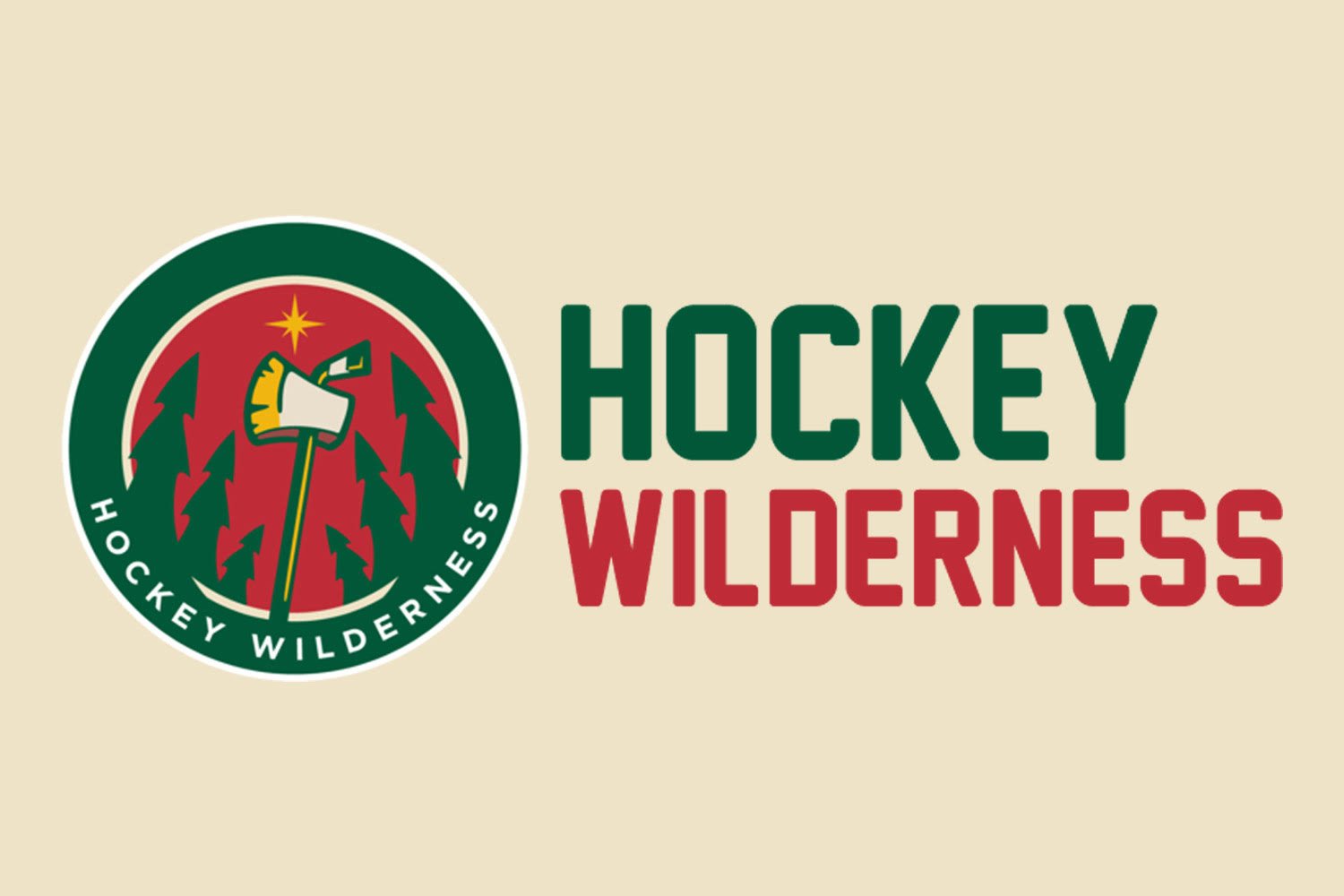 NHL PLAYOFFS - FIRST ROUND - GAME 2
MINNESOTA WILD AT WINNIPEG JETS
6:30PM Central, Bell MTS Place, Winnipeg, Manitoba
TV: USA, SN, Fox Sports-North
Radio: KFAN 100.3 and affiliates
If we were to draw up a Game 1 victory entering Wednesday night's contest in Winnipeg, it probably would have looked very similar to what actually occurred on the ice. Minnesota weathered the storm early, got exceptional goaltending, played solid team defense, and as NBC's Gord Miller pointed out, successfully "planted the seeds of doubt" in the brains of the Jets players and their rowdy Canadian faithful. Heck, the Wild probably even made the fans of our hated neighbors to the north a bit nervous when Zach Parise scored the go-ahead goal off of a beautiful world-class feed from Mikael Granlund.
But alas, that lead was short lived, and the two things we wouldn't have drawn up in the gameplan—conceding the first goal and taking the foot off the gas during a seven-minute letdown in the third—eventually doomed the Green 'n' Wheats. There's honestly no reason to hang your heads, though, Wilderness (well… at least not yet). A lot can happen over the course of a seven-game series, and if nothing else, the Wild proved that it can hang with the heavily-favored Winnipeg Jets. 
As the series heats up and heads into Game 2, we should hope for a similar effort from the Wild defensively, physically, and in the goalcrease, but Minnesota needs to play on its toes a bit more. This team does have more to offer in terms of dictating the pace of the game and creating offensively, and I would expect at least a slightly faster start. Notching the game's first goal was a huge key to last game, and the Wild failed to accomplish this. It has to make this happen tonight.
Should Minnesota have a chance to win this series, it will need steal a game on the road, and it sure would be swell if the Wild could pull that off tonight, before it has its back against the wall.
Come on, Wild! You can actually do this! 
WINNIPEG JETS
Last season, it was the St. Louis netminder that did in the Wild in the opening round, as Minnesota was arguably the better team in the series, but just couldn't solve a red-hot Jake Allen until it was too late. The beginning of this series played out in opposite fashion, as the Jets were certainly the better team Wednesday, but their goaltending looked downright… well… human.
Connor Hellebuyck, who set the record for wins in a regular season by an American-born goaltender with 44, is untested in the playoffs. In Game 1, he didn't play poorly by any stretch, but he wasn't the lights-out backstop that the Wild has run into in recent years either. If Minnesota can find a way to even out the shots on net in tonight's game and make it into more of a goaltending duel, it will actually have the upper hand in that area. 
Winnipeg showed on Wednesday why it had a top-five power play in the NHL during the regular season, which clicked on 23.4% of its chances. On Winnipeg's power play goal Wednesday, Blake Wheeler worked it down the halfwall and found Mark Scheifele in the high slot, who got a wicked wrister off in the blink of an eye to beat Devan Dubnyk. What's most scary about that goal, though, is that even if the Wild would have found a way to cover Scheifele, Patrik Laine and his stupid f***ing beard were quietly lurking on the far side of the ice, just waiting for the puck to get zipped across.
This team just has too many options when it gets the man advantage, to the point that you flat out don't know who the trigger man will be. The only successful defense against Winnipeg's power play is not conceding any power plays. 
STORYLINES
I've always believed that to be a successful team, you have to get offensive production from three levels of scorers to consistently find wins in the NHL. Good teams will generally have two or three top-tier guys putting up huge numbers, five or six second-tier skaters putting up solid numbers, and a whole host of others that chip in on occasion. The Wild saw goal production from secondary (Parise) and tertiary (Matt Cullen) scorers on Wednesday, but it was the primary goal contributors that were missing from the box score when the game concluded. All three layers scored for Winnipeg (Laine-primary, Scheifele-secondary, Joe Morrow-tertiary), and that would ultimately be the difference in Game 1. 
For Minnesota, a team that doesn't have a ton of guys that strike fear into opponents on the offensive end of the ice, when the second and third layers produce, the top layer needs to hold up its end of the bargain as well. The Wild's top scorers from the regular season, Eric Staal and Jason Zucker, were remarkably quiet in the opening game, combining for just three shots on goal. Neither looked particularly comfortable, as pucks seemed to be bouncing off of their sticks throughout. For a duo that potted 75 combined goals this season, I would hope to see a bit more of an impact from both of them tonight. 
In this week's episode of the Interstate Hockey Pod (shameless plug… subscribe on iTunes), I made the argument that Bruce Boudreau should go with veteran Tyler Ennis to start this series over Jordan Greenway. Greenway showed me on Wednesday that I was incorrect in my argument. The large rookie played an excellent game in his NHL playoff debut, mucking and grinding in the corner and using his frame to protect the puck down low very nicely. It was his beautiful spinning pass off the halfwall that set up Cullen's goal, a pass reminiscent to that which we saw from him on his first ever NHL point in San Jose last week. I'd still like to see Greenway play with a little more physicality, as he's one of only a handful of Wild players with the size to stand up to these nasty and large Jets players. But it's a solid step into the playoffs for the youngster and an indication that his confidence at hockey's highest level is starting to grow. 
Another impactful youngster—Joel Eriksson Ek—was arguably Minnesota's best player Wednesday and led the team with four shots on goal. It's no coincidence that the fourth line of Eriksson Ek, Marcus Foligno, and Daniel Winnik has started playing well together while Eriksson Ek has simultaneously blossomed during the second half of this season and beyond. But assuming he's ok to play tonight (he got crushed by Dustin Byfuglien Wednesday, and apparently didn't skate with the team yesterday, per Michael Russo), and if Bruce wants to push a few buttons, I wouldn't hate it if he broke up that fourth line to let Eriksson Ek get a little more skill on his wings at some point this evening. We shall see. 
INJURIES
No Ryan Suter, no Luke Kunin. As mentioned, Eriksson Ek didn't skate yesterday, but I've seen no indication that he won't play. 
Matt Hendricks, Dmitry Kulikov, and Toby Enstrom are still expected to be out for Winnipeg. Mathieu Perreault—who got destroyed by Mikko Koivu on a clean open-ice hit—left Game 1 and is a game-time decision tonight, per Rotoworld. 
The Gamethread will post at 6PM. Below are the projected lineups, thanks to DailyFaceoff.com. Thanks for reading!