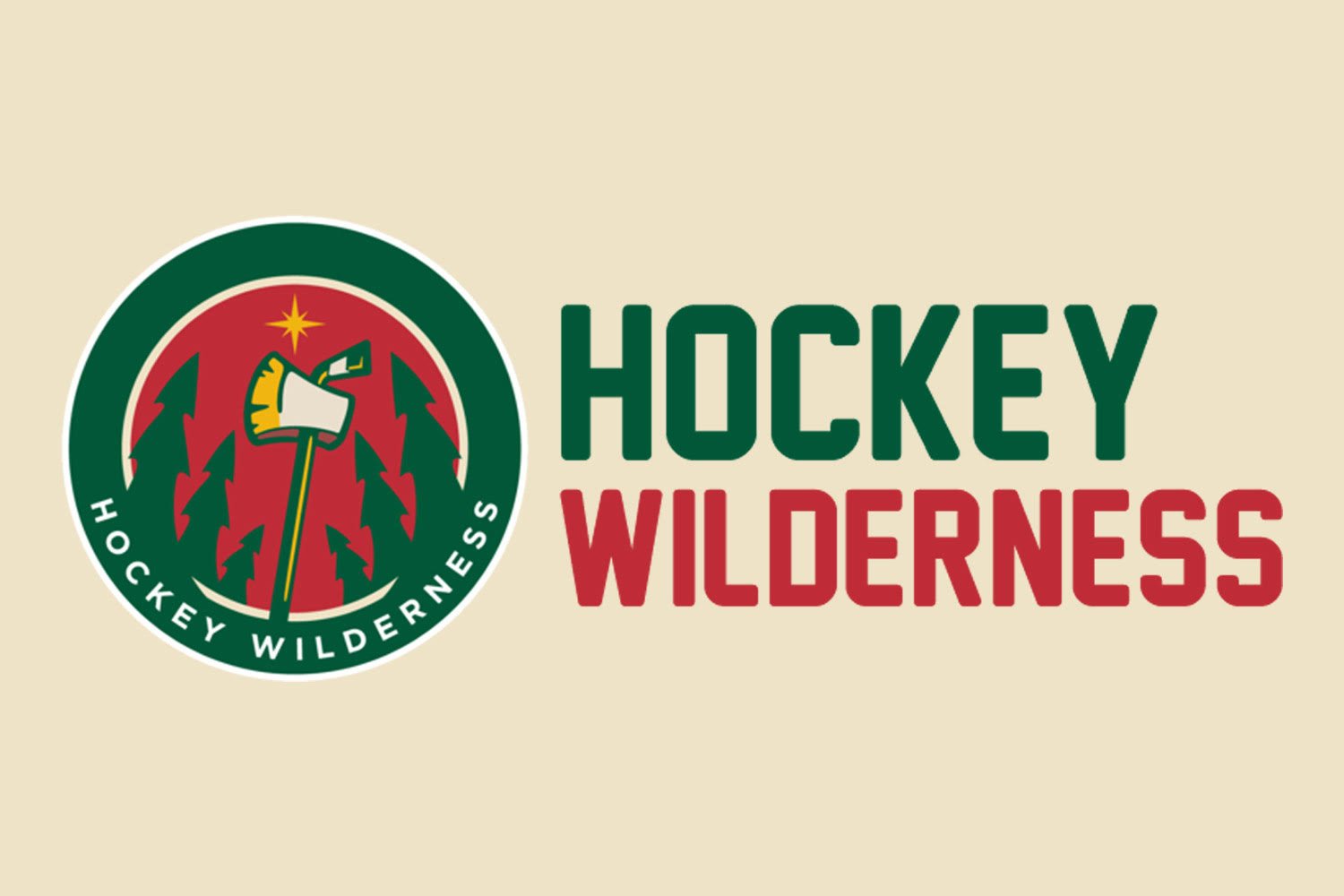 After the Seattle Kraken expansion draft, the NHL landscape has become more turbulent than my gut after eating half a bucket of Sweet Martha's.
And the Minnesota Wild have had a hand in that. With the window to buyout contracts opening 24 hours after the Stanley Cup Final finished, the Wild bought out once franchise cornerstones Zach Parise and Ryan Suter, effectively simplifying their plans for the expansion draft and opening up approximately $10 million in extra cap space this summer. Why is that cap space so important when GM Bill Guerin already had nearly $16 million to solve his roster problems already?
A certain, infectious Russian goal scorer has plenty to do with that.
After finally arriving in Minnesota, the plucky young goal-scorer, Kirill Kaprizov, awed observers by surpassing expectations. The excitement he generated for fans and teammates on — and off — the ice was palpable, and he quickly set the tone that this wasn't the same team that Guerin took over just a short while ago.
After a 51-point rookie campaign and a hard-fought first-round exit, the turn is to the future for both Kirill and the Wild. Kaprizov, fortunately enough, hasn't played enough and is neither a UFA nor an RFA but rather a 10.2© player. You can read up on the more intricate details in CapFriendly.com's exceptional CBA FAQ, but it really just means that the Kaprizov isn't susceptible to the dreaded yet scarce offer sheet or even arbitration. It does mean that the boogeyman of the KHL still looms over contract negotiations, and that card has already been trumped up by some plausibly agent-fed reports about a return to Russian hockey. It's likely a negotiation tactic being played out in the media, as it seems like priority number one to get Kirill under contract, whether the team says it out loud or not.
Back in early June, before the Joel Eriksson Ek contract extension, before the buyouts, Michael Russo of The Athletic speculated in a mailbag article that "until Guerin shows Kaprizov a clear plan to upgrade the middle of the ice and perhaps even begins to execute the plan, I just don't see Kaprizov wanting to commit that length of his life and career to a place where, with all due respect, he has no allegiances, no ties."
The Wild waited patiently for Kaprizov's arrival and would clearly love to lock him up long-term. But an 8-year contract would take the Russian forward to his age-32 season and likely miss his only big free-agent payday, so reports of his unease about committing make sense.
At the moment, here is the state of the Wild's forward group at the moment;
If all it would take to sign Kaprizov long-term is to make a move to improve the Wild's lackluster center depth, then Guerin should make it happen.
The solution doesn't need to be a young star, first-line center (although wouldn't that be nice?). With Eriksson Ek under contract and his track record of success, there is always the option to play him up the lineup.
For our sanity, we are going to act like both Kevin Fiala and Kaprizov come to an agreement with Guerin, or at the very least, Guerin knows what the deals hypothetically look like and can factor that in with any hypothetical move. Evolving Hockey's eerily accurate contract projections have Fiala on a 5-year, $6.11 million deal and Kaprizov at 5 years/$7.738 million. Unless the rumored deals for Nick Foligno and Ian Cole come to pass, that would leave the team around $13 million to play with. The entirety of that will not be available as the defense has some holes that need to be filled, but it's a good starting point.
So what centers might make sense for the Wild and are realistically within reach?
Free Agent Options
Signing unrestricted free agents isn't typically the best method to build out your roster, as they often come at the highest contract cost and are typically on the downturn of their career. The trade-off is that they don't come at the cost of any of the Wild's picks or prospects, notably Marco Rossi or Matthew Boldy, the latter of who is already slotted into the starting lineup on the first day of the season.
If we have a look at some of the better free-agent options, here is what Evolving Hockey has them projected at;
Philip Danault
Undoubtedly the best option on the open market, the Montreal Canadiens center is likely underappreciated for what he does, despite playing premier minutes for a team in the Cup final.
Danault is likely on the higher end of the ideal age range and has never averaged more than 19 minutes of TOI. After scoring five goals and 24 points in 53 games last year, it's clear he doesn't have the high-end offensive production you hope to get out of a top-six center, but after finishing in the top 10 for Selke voting in each of the last three years, there is no denying his defensive impact.
While this would be a bit of a bump in duty and role for Danault, he was never allowed to contribute on special teams in his time with Montreal, getting a measly 18:22 of total ice time on the power play for the entire season. They did find time enough for Eric Staal to average ~1:30 in his 21 regular-season games somehow.
At 28 years old, the projected seven-year term isn't ideal, taking Danault into his age-34 season. Players like Danault — who rely heavily on their instincts, good positioning and strong stick checking — typically age well. Those hard to come by talents age like fine wine and can carry players like him into their mid-30's. Just ask Mikko Koivu.
Danault may never fit the mould of superstar center, but if the Wild were to sign him, he would likely pull some of the defensive duties Eriksson Ek had last season and provide the team with a very formidable 1A/1B punch down the middle.
Mikael Granlund
The least desirable target on the UFA list, a reunion for Mikael Granlund and the Wild, could be in the cards.
Since the Nashville Predators have decided to go full-blown teardown, they've let Granlund walk right into free agency. At 29 years old, Granlund is not the oldest of the possible targets but would still require multiple years on a contract bringing him into his early-30's. With 13 goals and 14 assists in 51 games, his production isn't the highest out of possible targets.
It doesn't make sense to dive too deep into the possibility of bringing Granlund back because it would be a resounding "meh" if Guerin did.
David Krejci
A greybeard in the mix! The 35-year-old David Krejci being this productive in his hockey golden years is surprising. While his status with the Boston Bruins is still up in the air, their management has shown in recent years that they are willing to let go of some of the key figures from their past to make space for the future.
For the Minnesota Wild, the future is both here and quickly arriving simultaneously. With Zach Parise and Ryan Suter off to greener pasture, the Wild have a gaping hole to fill at the "curmudgeon old fogey" position, and Krejci brings that, along with some solid offensive production. Playing mainly with Craig Smith and Nick Ritchie or Taylor Hall, the Czech pivot notched eight goals and 36 assists in 51 games. All three of those players are of high caliber, whether it's recognized or not. Krejci would find himself in a similar situation if he landed on a line with Mats Zuccarello, Kirill Kaprizov or Kevin Fiala.
The biggest boon of a Krejci signing would come on the man-advantage, where he tallied 16 of 41 points. His ability to distribute and take pressure off of the Wild's higher talent forwards would, without a doubt, aid the league's 24th-ranked powerplay.
The key to a Krejci is the term. At 35-years old, time is the enemy, so locking him up for the projected two years is necessary, any longer, and if his play falls off a cliff, his contract becomes a burden.
Pius Suter
Pius Suter has the shortest resume of any option on this list. 25 years old, Suter was recently non-tendered as an RFA by the Chicago Blackhawks, making him a UFA after scoring 13 goals and 27 points in 55 games playing mostly with Alex DeBrincat and Patrick Kane.
While at first glance it would seem like Suter was an offensive passenger on that line, Suter, in reality, played the role of finisher to some extent. The majority of his opportunities came in the most valuable spots in the offensive zone; NaturalStatTrick.com had Suter leading the Blackhawks with 50 iHDCF (Individual High Danger Chances For), with DeBrincat at 35 and Kane at 26.
Like the hypothetical Danault signing, if the Wild went with Suter, this would likely be a 1A/1B situation. A reason for hesitation with Suter may be his concise resume, having only played 55 games in the NHL. He was very successful with one of Europe's best teams, the ZSC (Zurich) Lions, the same team prospect Marco Rossi was on loan with at the beginning of the 2020-21 season.
Unlike the other prospective centers on this least, Suter would come on the cheap. The Evolving Hockey projection is based on him resigning with Chicago. Being a non-tendered UFA is likely to suppress his next contracts value a touch, but anything south of $4 million would be a coup.
Besides, wouldn't it be fun if Chicago had to watch the player they let walk for nothing flourish in Minnesota?
Alex Wennberg
Sometimes you wonder why a player is deemed "desirable." Alex Wennberg had 17 goals and 29 points in 56 games for the Florida Panthers last year. He will be on his third team in three years unless he signs with either the Panthers or the Columbus Blue Jackets. His offensive production makes him an interesting option, but his lack of defense and ice time make it obvious that he is probably more suitable for a bottom-six role than as an option to shore up your top-six.
He is 26 years old, so I suppose he has that going for him. After reading more into Wennberg, all I see is what the Wild already has. Scratch that, what they have is better;
Think "Victor Rask, but a little worse, a little younger and from a different part of Sweden."
There aren't any slam dunks on the open market for the Wild to address their need at center.
While Danault and Suter clearly aid the depth, neither have experience in that first-line role. Krejci comes with plenty of the vaunted "winning" experience, but his age and unclear availability make him hard to plan around. Granlund would be a step backward for a new regime looking to let go of the Minnesota Wild of the past. Wennberg isn't a viable option.
Check back tomorrow for a list of possible trade targets that could assuage the need for a top-line pivot.