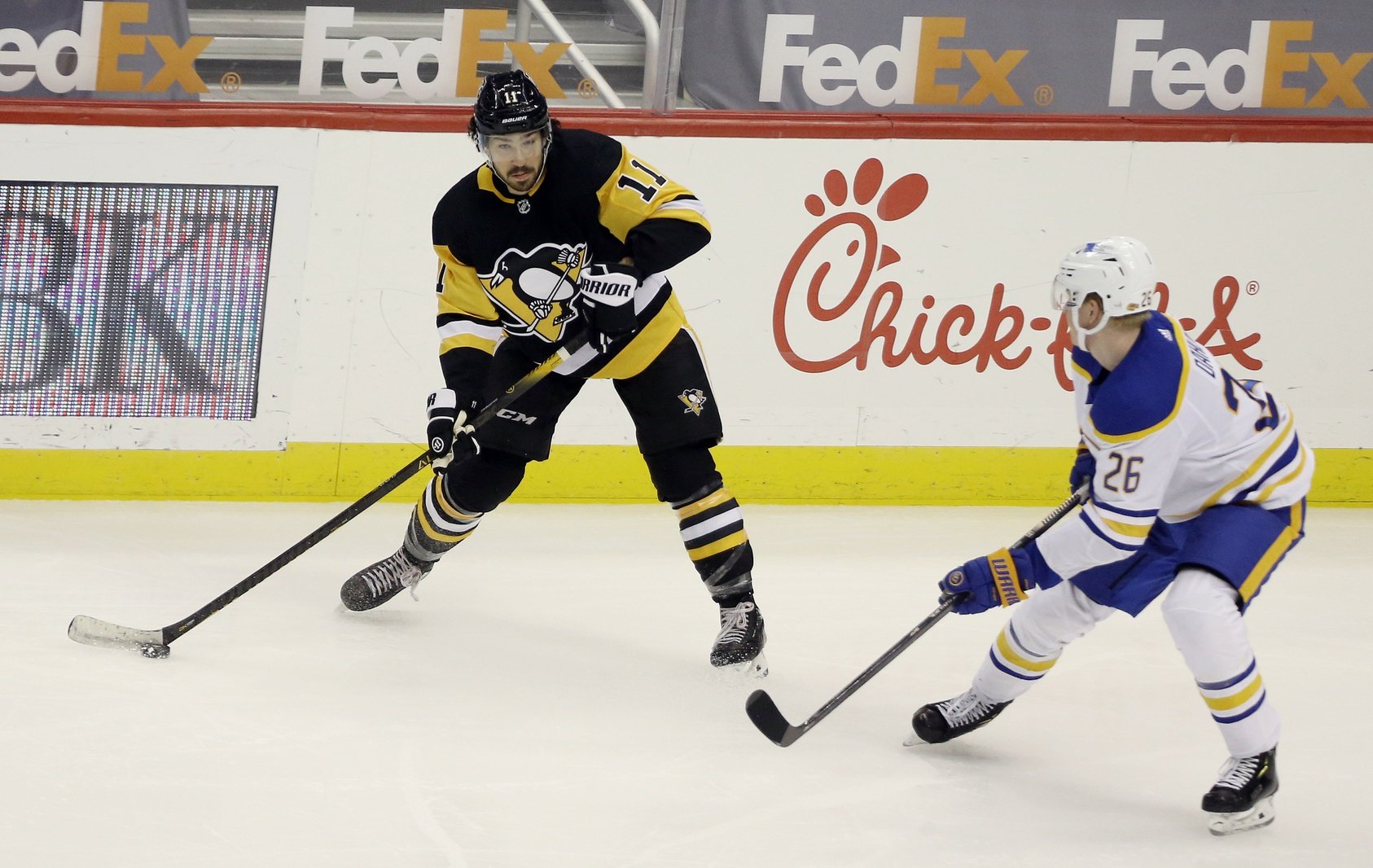 It's no secret that the Minnesota Wild need center depth. When they are putting Ryan Hartman, a winger, as a center next to their second-leading scorer, it's a real problem. When Victor Rask is anchoring a line of Mats Zuccarello and Calder Award winner Kirill Kaprizov, the center situation has reached DEFCON 1. Joel Eriksson Ek was the best center on the Wild roster. 
No matter what Eriksson Ek did to earn a promotion in the lineup next to one of the top scorers, head coach Dean Evason was reluctant to make the move. Even when he did make changes, Eriksson Ek's time on a line with Kevin Fiala or Kaprizov was short-lived. Either the coaching staff has him pigeonholed as a third-line center, and nothing more, or they like the dominance of the Marcus Foligno-JEEK-Jordan Greenway line so much that they don't think they can win without it. 
Neither is true, of course. The Wild had internal options like Nico Sturm, who could have been inserted on the third line, and there's little chance that group would miss a beat. And Eriksson Ek's offense blossomed into one that shows he can be a play-driving, steadying force on a scoring line that would allow the Wild's best scorers to work in the offensive zone more often. 
The Wild swung and missed on Nick Foligno. While they were waiting on Foligno's decision, however, they did shore up the bottom six centers by signing Frédérick Gaudreau to a two-year contract, with a $1.2 million AAV. Gaudreau was a third liner with the Pittsburgh Penguins and held the same role with the Nashville Predators, so there is a Bill Guerin connection. Most importantly, even though fans collectively asked, "Who?" after his name was announced, it seems that it is Evason who knows him best from his time coaching him when he was with the Milwaukee Admirals of the AHL.
Why bring in a player who has 18 total points in 103 career NHL games? He's not going to help the Wild become a fun, more dynamic team by virtue of his shooting talent. Nor will he place Foligno or Greenway in scoring positions to tally up the assists.
In fact, Nick Bonino, who scored 10 goals last season, would not have been a bad option to bring back in the same role. However, Gaudreau is a younger player who also comes at a better price point than Foligno or Bonino got on the open market. It's better to bank on the youth, and Gaudreau at 28 years old -- a whole five years younger than Bonino. But unlike Bonino, Gaudreau might have the defensive acumen and play-driving ability to finally allow Eriksson Ek to stick in the top six.

Think about it: if Evason found it difficult to move Eriksson Ek up into an offensive role because he felt he needed a line that could shut down the opposition's best line. Gaudreau's best attribute is his defense. If Gaudreau can play shutdown defense and simultaneously already have Evason's trust, then Evason can feel better about unleashing Eriksson Ek.

Since 2018, both Eriksson Ek and Gaudreau have had nearly identical defensive stats. The only edge Gaudreau had over Eriksson Ek was the on-ice save percentage by having played in front of goalies not named Devan Dubnyk and Alex Stalock. Eriksson Ek has proven his worth over 100 more games as well.

To put it plainly, Gaudreau is the bone that Guerin threw Evason. It comes at the right time too. As of this writing, the Wild haven't made a move to bring in that top-line center they had been searching for. And the pain of the Zach Parise and Ryan Suter buyouts in the not-too-distant future, the opportunities to make that trade will dwindle. By shoring up the bottom six, now with Sturm and Gaudreau, this will allow more flexibility with Eriksson Ek. Add in Marco Rossi in the middle of the season, and the Wild will no longer be in dire need of that center they've coveted for so long. 
Gaudreau was a sneaky little pick-up in free agency. His direct impact likely won't be seen by putting up beaucoup points on the scoreboard. By adding to the bottom of the line-up, it's possible the Wild may have stumbled over a solution to their center problems. If Gaudreau can deliver that much, he'll have been worth every penny.