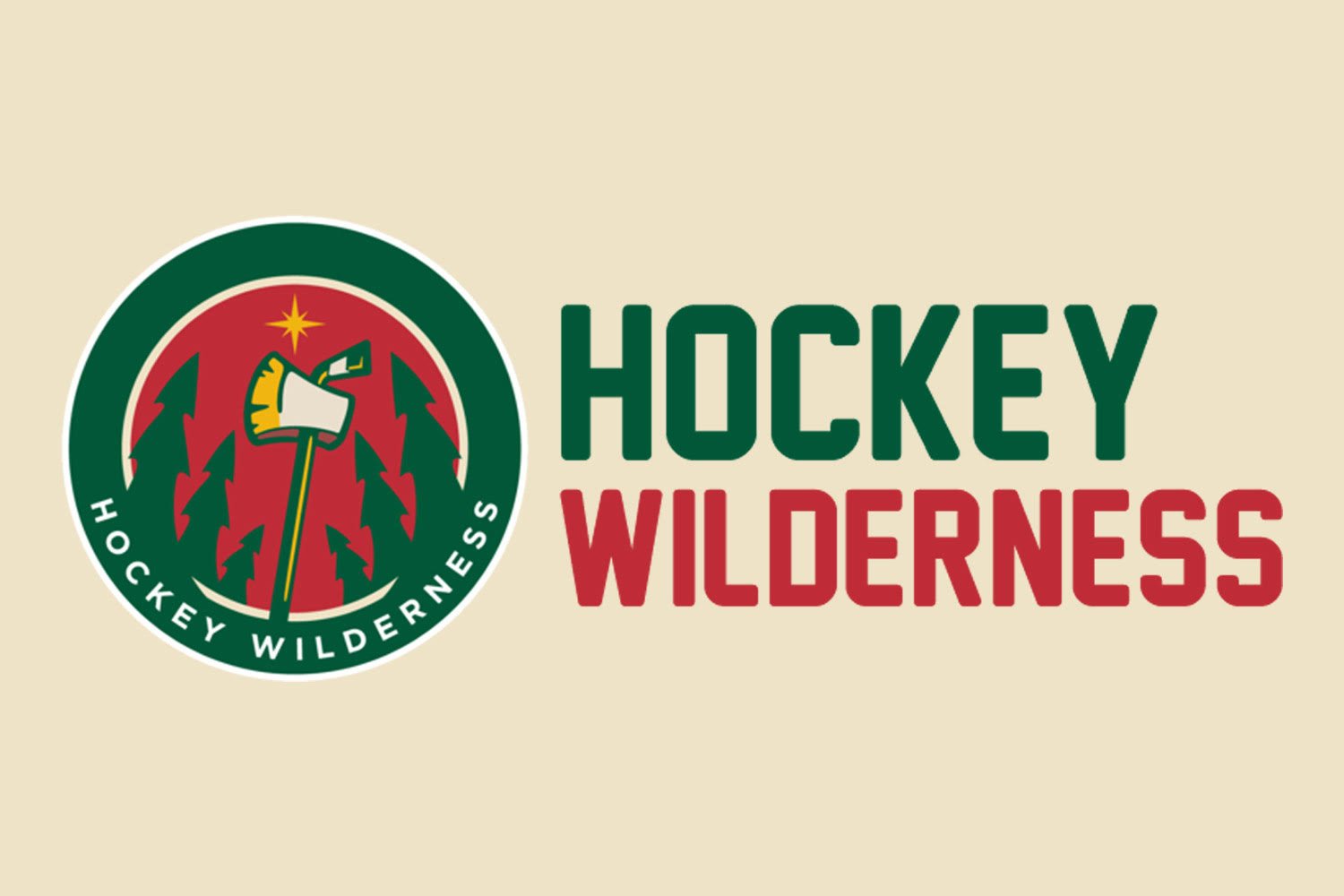 The time has finally come. Through all the hectic mayhem of planning a season, the back and forth between the league and the players' union, undecided on how exactly a 2020-21 NHL season will even happen, it's finally actually positively happening. And with that, the Minnesota Wild have started their training camp in preparation for their Jan. 14 season opener against the Los Angeles Kings.
But before we really get going in the fun activity of looking at lineups written in faint pencil and projecting our ideas of what each forward can do, let's answer some hot and sizzling questions that we should get some form of an answer to before the season begins.
Who exactly are the centers and where will they play?
Down the middle of the ice, this Wild squad is essentially a giant question mark with blank nameless faces drawn all over it.
A mixed bag of Nick Bonino, Joel Eriksson Ek, Marcus Johansson, Nico Sturm, Victor Rask and Nick Bjugstad is essentially what you should expect as some players that will play center for the Wild in their next 56 games. With Eriksson Ek being the only stand out as someone you can cement in a top-six role, the others will surely fill the gaps somewhere down the line.
While Bjugstad and Johansson have both had experience at center, they might be more suited on the wing to be more effective and to open up other opportunities.
It will be a season of more experimentation for head coach Dean Evason, but he should eventually find something that works. If not, then it doesn't really matter since a solid portion of these players will be sold at the deadline for future assets.
Of course, questioning who will play center won't really matter if a certain rookie is able to make the significant jump into the NHL with both feet.
Will the rookies get opportunities?
This Wild team will feature some of the most incredibly hyped-up talent making their debuts. First, Kirill Kaprizov will immediately make this team better offensively. Even if he does experience some minor setbacks for production, the amount of talent he was able to display in the KHL should translate. The other projectable rookie is 2020 first-rounder Marco Rossi and he can find a home right away.
You can really kill two birds with one stone if Rossi ends up being the answer for the top center spot. The Wild will only have six games to figure it out this year, but that should be enough to determine whether it's worth it to keep him around, or he'll be spending his spring in Europe.
With all of this in mind, it will be interesting to see how the two wonderkids are deployed in the next couple of days during this pre-season camp. We might see Kaprizov given the green light as the top winger, or we'll see him slowly moving his way up to his eventual role.
Hell, even Rossi might get placed way down the lineup to see how he does playing against NHL adults.
Is the goaltending better?
It is no secret that the Wild were looking to get better in between the pipes this off-season. Trading away Devan Dubnyk to the San Jose Sharks for barely anything to make room to sign Cam Talbot to a three-year deal, spells it perfectly clear.
With Dubnyk and Alex Stalock in tow, the Wild were privy to arguably the worst goaltending in the entire league. Both netminders ranked in the bottom-five of Goals Saved Above Expected — taking location data of shots and shot attempts into consideration — and neither of them were able to have a save percentage above .910 at 5-on-5 by season's end.
After dealing with this downright awful performance, Talbot should be at least a minor improvement. He was right in the middle for both categories and being bang average as a goaltender could be a compliment. Declaring the move a win for GM Bill Guerin is still to be determined by both goaltender's performances in the next couple of months.
But hey, if this team can get into the playoffs (sort of) with those two goalies, then maybe they'll win the division with Talbot because hockey is weird. One thing to look out for is whether Kaapo Kahkonen is given a big role in camp that could eventually land him a spot as a secondary goaltender instead of a simple backup. With Stalock still injured, he will no doubt get his reps in, it just depends how much.
Will Kevin Fiala continue his production?
Fiala is basically the only player that I know will be given ample opportunity in the early games. He was able to come and breakout onto the scene with 54 points through 64 games last season and keep a sense of dynamism to the Wild's offense that has been missing.
The only problem is that Fiala will be without the two centers that he played most of last season with. Mikko Koivu and Eric Staal are not in Minnesota anymore and that immense experience has gone with them. As discussed earlier, there are barely any options for offense in the center position and this might end up hurting a couple of players, especially ones like Fiala.
The young Swiss only played around 70 minutes of ice-time with Eriksson Ek at 5-on-5 last season, so that might be a number that we see increase. It all just depends on the chemistry that Evason wants and can examine during the next several days.
There's a lot of questions that might still not be answered until the summer, but for now, we hope to get some of these queries cleared up by the time the puck is dropped against the Kings.