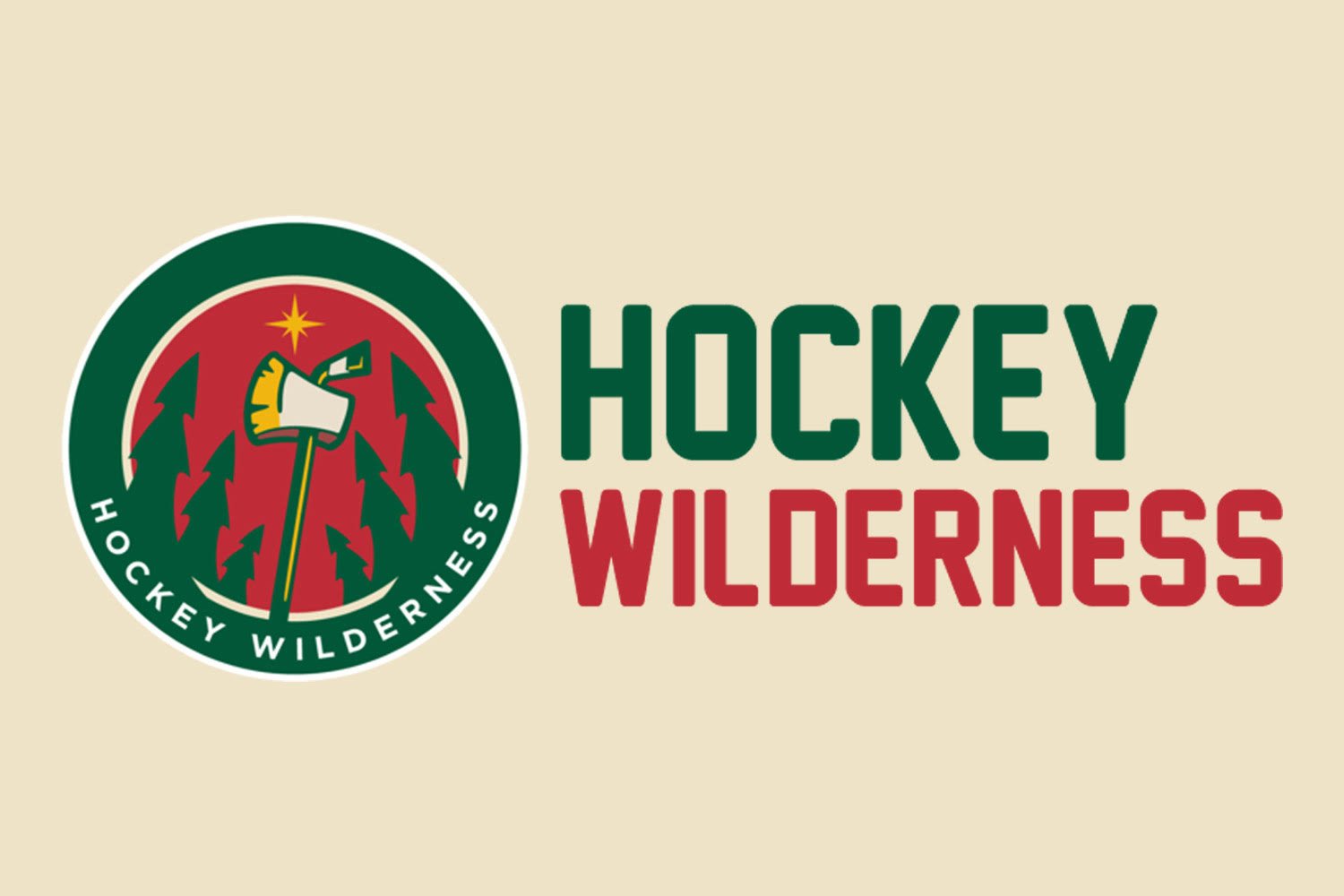 Looking at the Minnesota Wild's last two games, it's hard to say they're not at rock bottom.
But then you remember- there's 58 games still left to play. Anything can still happen, and things are appearing to spiral out of control.
You could give the Wild a pass for looking off early in the season. They suffered injuries to 4 impact players, which would be tough for any team to handle.
But once Nino Niederreiter, Mikael Granlund, and Charlie Coyle returned to the lineup, things were supposed to get better. Being back near full strength should've helped spring the Wild back into playoff position.
That hasn't happened yet. Minnesota's last two games have seen them get demolished by a combined score of 13-5, against Central Division opponents. And it's not just that they lost, it's how. Defensive miscues abounded, and the Wild couldn't even muster a semblance of offensive pressure, even while being blown out.
It's important to stress that Minnesota is far from dead. Despite their slow start and embarrassing defeats, Minnesota is one point out of the Wild Card race. They could ride their strong Top-6 and the excellent pairing of Ryan Suter and Jared Spurgeon to a playoff spot, so long as goalie Devan Dubnyk regains his form.
But aside from those few bright spots, this has been a worst-case scenario for general manager Chuck Fletcher. Fletcher spent the summer trying to tweak his team. He retained much of the team's core players, but changed out several of players in supporting roles.
Some of these moves were by necessity, as the Expansion Draft and a stagnant salary cap dictated Minnesota couldn't return with the same team that almost captured the Central in 2016-17. But the strategy of the summer didn't appear to simply revolve around shedding salary. It was about upgrading the team's depth. Unfortunately, these moves haven't paid off through 24 games.
These blunders can not be ignored. If the thought process behind these moves go unexamined, that same flawed logic will be employed in the future. And another offseason like the one the State of Hockey saw in 2017 could mean wasted primes for Granlund, Niederreiter, and Jason Zucker.
That simply can't happen. So we're going to learn some lessons from this summer's moves, and try to apply them to problems the Wild may face in the future.
"Overpaid" doesn't always mean "Expendable"
One of the biggest shake-ups of the offseason happened when Fletcher dealt Jason Pominville and Marco Scandella to Buffalo in exchange for Tyler Ennis and Marcus Foligno.
The trade got mixed reviews at the time, but the selling point for Fletcher was freeing the team from Pominville's $5.6 million cap hit. Pominville had many detractors in St. Paul, mostly due to his declining offensive totals. A forward that shot less than 7% over the previous 3 years just wasn't worth almost $6 million, they argued.
And they were right. Even someone like myself, who would argue for the merits of Pominville, would concede that he was making more money than you'd ideally pay him.
But that didn't mean that he- or his salary- was hurting the team.
Pominville was one of the Top-15 players in the NHL in terms of points per hour at 5-on-5. To be able to get that kind of production on a third-line was extremely valuable. The Wild are certainly feeling that absence, as their third and fourth-lines have been remarkably silent over the last month. Meanwhile, Pominville has 14 points so far this season, which would rank him 6th on the team.
Would Pominville have been overpaid on this team? Sure. But would he have helped Minnesota win more games? It's hard to argue he wouldn't, given the lackluster production of his replacements.
Fast-forward to Summer 2018. Imagine Minnesota has a disaster season where they miss the playoffs. It's not unreasonable to think that Koivu may take some heat for the season. Koivu signed a 2-year extension before the season worth $5.5 million, and his previous contract ($6.75M per year) and captaincy have often made him a lightning rod for criticism in Minnesota.
Koivu was able to quell that last year through team success and a fantastic season where he notched 18 goals and 58 points- his highest totals since his late-20s. But now, the 34-year-old Koivu is on pace for marginally lower totals (14 goals, 51 points), which won't shield him from the same scrutiny Pominville had last season.
With pressure to do something to right the ship under an alway-stagnant salary cap, Minnesota might be tempted to try shedding that contract at any cost. They must resist. Koivu is still productive, still drives play for the Wild, and is one of the only centers they have in their system. If they wish to compete, there are few ways the Wild can do it without Koivu, even if he makes more money than he "should."
Don't get swayed by small sample sizes
Jonas Brodin appeared to have a breakthrough year last season. Normally a player for whom offense is an afterthought, Brodin notched a career-high 25 points last season in just 68 games. That's not elite production, but there's no doubt that a defensive stalwart who can get you 30 points over an 82-game season is a valuable asset.
Fletcher decided that Brodin was too valuable of an asset to risk losing. When the expansion draft arrived, he protected Brodin along with Jared Spurgeon and Ryan Suter.
The problem was Brodin's production was a fluke. Brodin came out of the gate hot last season, racking up 10 points in Minnesota's first 20 games. That start made Brodin look as if he took a great leap when in actuality, he was pretty much the same player he's always been.
In the 72 games since that hot start, Brodin has just 18 points. That's not bad, you can still use a player like him. But that's not the kind of player you need to hold onto, regardless of the consequences.
And there were indeed consequences. Instead of exposing Brodin and potentially clearing his $4.2 million salary, Minnesota chose to expose Matt Dumba. Dumba has had ups and downs over the past two seasons, but his exposure put Minnesota in a bind. The Wild's system has few right-shot defensemen, which gave all kinds of leverage to the Vegas Golden Knights. We'll get to that in a minute.
That can work in the opposite direction, as well. Joel Eriksson Ek recently got sent down to the AHL's Iowa Wild for his struggles. Eriksson Ek posted just 3 points through 20 games, which is extremely bad.
But these things were influenced by two things. The first was being stuck with poor linemates, and the second was his shooting just 2.7%. You can focus on that number, but shooting percentage is extremely fickle, capable of running hot and cold for no apparent reason. With Eriksson Ek shooting over 9 times per hour at 5-on-5 play, you have to think that he would've eventually gotten on a hot streak. It should also be noted that his departure has hardly fixed the Wild's bottom-6.
It was important for the Wild to not get too high off a great stretch from Brodin. It'll be equally important for them not to get too down on an unlucky streak from Eriksson Ek.
Cling onto your prospects
Okay, back to that Brodin-Dumba Expansion decision. As I said earlier, the decision to expose Dumba gave Vegas quite a bit of leverage. Because of this, Fletcher made the choice to send the Knights Erik Haula and Alex Tuch.
While Haula was likely to be a cap casualty regardless of how the offseason played out, Tuch was another story. While he didn't impress in his cup of coffee in St. Paul, he was a winger who was ready to step into the NHL, and would've been on a modest salary due to his rookie status.
Tuch would sure look good in the Wild's lineup now. The new Knight has 10 points in 18 games so far this season, and that's for the third line of an expansion team. Imagine how he might have looked filling in for Granlund instead of Chris Stewart. Or stepping in alongside Eric Staal once Coyle went down.
Minnesota has some great prospects who are close to (if not already) NHL-ready in Eriksson Ek, Luke Kunin, and Kirill Kaprizov. It may be tempting to smooth over the Wild's immediate problems by flipping a prospect to plug a hole now. There are, of course, moves that would make sense to move one of them, but Minnesota can't afford to make another desperate, short-term move.
Strike while the iron is hot
Around the NHL Draft, the rumors were flying all across the league. One such rumor (reported by TSN's Bob McKenzie) was that the Montreal Canadiens were interested in Marco Scandella. These are the same Canadiens that were looking to move embattled star player Alex Galchenyuk.
What exactly happened in these discussions is something we'll never know. But if Montreal wanted to acquire Scandella and were willing to give up Galchenyuk for it, Minnesota should've found a way to make it work. Instead, Scandella got moved in a deal that is paying little dividends for the Wild.
This isn't the first time this has happened. Minnesota has often shied away from moving their players for potential stars.
If Minnesota decides to start transitioning towards a rebuild, they'll have to cash in on some valuable chips. Players like Eric Staal- who has one year remaining on a cheap deal- are the type that usually get moved.
But the Wild should think bigger if they decide to go in the direction of blowing things up. If Minnesota became a seller tomorrow, Charlie Coyle might be one of the most attractive trade chips in the league. Coyle's a right-winger with size, skill, youth, and 2 years of a $3.2 million cap hit left. That would surely fetch a large haul on the trade market, and that's an opportunity a rebuilding team must not let slip by.
Last offseason was tough, but the one upside about making mistakes is that you get to learn from them. Hopefully, Fletcher will take a long look at his poor decision-making last offseason. Or, if those decisions keep the Wild on their couches in April, hopefully the next general manager in St. Paul avoids these same pitfalls.