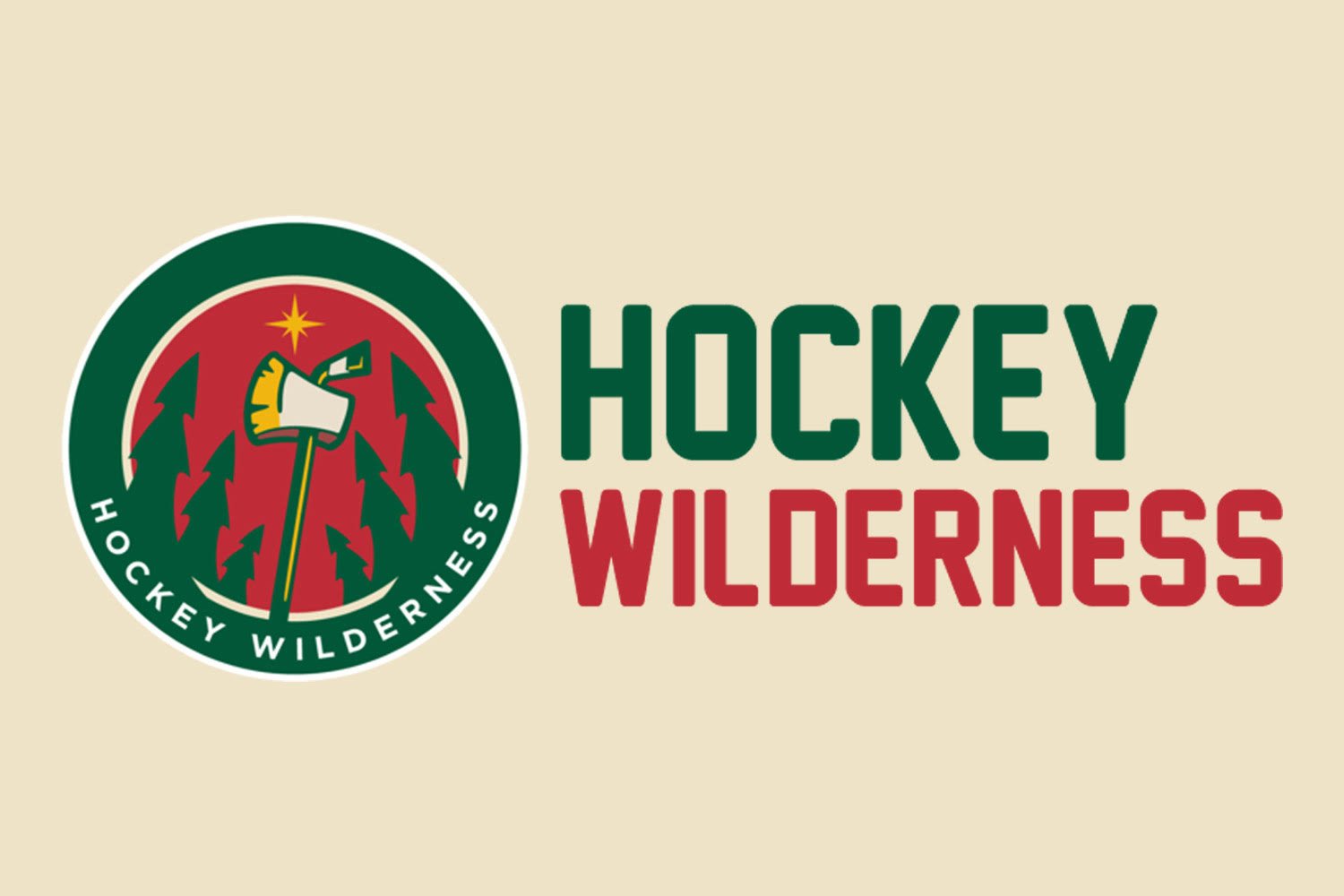 MINNESOTA WILD AT DALLAS STARS
7:00PM Central, American Airlines Center, Dallas, Texas
TV: Fox Sports North
Radio: KFAN 100.3 and affiliates
Streaming: Fox Sports Go, NHL.tv
The Minnesota Wild are finally back! After the All-Star Break —one that consisted in only one member of the Wild competing in the All-Star festivities, Devan Dubnyk— and a team bye week, the Minnesota Wild should be fresh and ready to go as they start the beginning of the end of the season with only 32 games remaining on their schedule.
Before break, the Wild won four of five games, including a 5-2 whipping on the road against the Colorado Avalanche to secure the third spot in the Central Division with a three-point cushion and head into break on a high note. Eric Staal scored twice and added an assist, Ryan Suter scored a goal and had an assist, and Mikael Granlund finished the game with two assists after going pointless in the previous eight games.
Now, the Wild's three-point cushion is down to one point as the Dallas Stars are chomping at the bits to leap frog the Wild in the division standings. As it so happens, the Stars get their chance to do that tonight, as the Wild head to Dallas in an all-so important matchup between two Central Division teams fighting for a better playoff position.
Tonight's contest begins the Minnesota's ninth set of 15 back-to-backs this season. They play tonight in Dallas, then head back home to St. Paul to host the Chicago Blackhawks in the second game of the back-to-back. Minnesota is 3-5-0 in the first night of back-to-backs and 5-3-0 in the second. Minnesota has earned points in eight of the last eleven games at American Airlines Center, going 6-3-2 during that span.
DALLAS STARS
The Dallas Stars currently sit one point behind the Minnesota Wild in the standings, and are currently in the first wild card spot. Before the All-Star break and their bye week, the Stars lost four of five games, slipping out of the third spot in the Central Division. It seemed to be a well needed break for the Stars, as they won their first game back from break by shutting out the Buffalo Sabres in a 1-0 win on Wednesday night in Dallas. Ben Bishop stoped all 30 shots that came his way, earning his third shutout of the season.
Ben Bishop has really had a bounce-back year between the pipes this season, inching back to his superstar status he held in Tampa Bay for a couple of years. After two disappointing seasons, Bishop has regained his form and his confidence. It showed on Wednesday during his shutout performance against the Sabres. He stole his team a victory when the team really needed to come away with two points. His save percentage is up to a .924 and his goals against average is down to 2.29, both percentages are better than his career average. It is also to be noted, Ben Bishop is currently ranked second in both save percentage and goals against average among NHL net minders, trailing only New York Islanders goaltender Robin Lehner in both statistical categories.
Although goaltending is a bright spot on this team, it might be one of the few bright spots on this team. It seems we write about this every time the Wild play the Stars, but the lack of depth is apparent in the Stars lineup. Take away the top three forwards of Tyler Seguin, Jamie Benn, and Alexander Radulov, and the top forward point getter is an aging Jason Spezza with a grand total of 21 points in 48 games. Now while those numbers don't look too bad for a third line forward, you also should keep in mind that eight of Spezza's 21 points have come on the power-play. For a team that has a "win now" mentality preached by ownership and management, it is time for the team to step up.
So tonight, if the Wild can shut down the top forward trio (even if they are playing on separate lines) of Tyler Seguin, Jamie Benn, and Alexander Radulov, I see no reason the Wild cannot sneak out of Dallas with a crucial two points in the standings, barring a spectacular performance from Ben Bishop.
STORYLINES
Ryan Suter will play his 500th game in a Minnesota Wild sweater tonight. Since coming over via free agency in 2012, Suter has been nothing but the foundation for what is the Minnesota Wild blue line, scoring 43 goals and dishing out 245 assists during his tenure thus far repping the green, red, and white. In the seven seasons Suter has played in Minnesota, he has been inside the top-10 in Norris Trophy voting six of the seven seasons, with only last season falling short and ending up 13th in the poll. After suffering a serious ankle injury at the tail end of last season, Suter has played in all 50 games this season and has played better than anyone could have predicted after coming back from what could have been a career ending injury. I mean the guy is on pace for a career high in points and goals! Such a tremendous player, but more importantly person for this organization. So, congrats to Ryan Suter for 500 games in Minnesota!
Tonight, Eric Fehr will make his return to the lineup, jumping right back into the role he left centering the fourth line. The 33-year-old had been out since January 7th, missing nine games with an undisclosed injury. Fehr was having a terrific season, adding great depth to the lineup, being a solid and dependable 4th line center. Fehr has five goals and five assists in 41 games played this season, but his biggest contribution is on the penalty kill. Fehr's a big reason the Wild sit second amongst the league in penalty kill percentage and it will be nice to have him back killing penalties.
With Fehr coming back and the Wild currently carrying eight defensemen, that means no Luke Kunin or Joel Eriksson Ek tonight. In a surprising move by General Manager Paul Fenton last Friday, the Wild added another left shot defenseman, via waivers, 28-year-old Anthony Bitetto. A strange move by Fenton to say the least, and begs you to wonder if he saw a player he knew he liked and snatched him up without thinking of the repercussions that would come. Before break the fourth line of Marcus Foligno, Kunin, and Eriksson Ek was playing very well, allowing Bruce Boudreau to roll four lines one after another. On the other hand, even if Kunin and Eriksson Ek are a step above Matt Hendricks and J.T. Brown, is sticking them on the fourth line good for their development? A stint in Iowa won't hurt Kunin and Eriksson Ek, but it might hurt the Minnesota Wild going forward down the stretch.
INJURIES
Minnesota - Matt Dumba is the only player out of the lineup due to injury for the Wild, as he is still sidelined with a torn pectoral muscle. His return this season is still up in the air, being contingent to how well the Wild play down the stretch.
Dallas - The Stars have several injuries throughout their lineup tonight, per Rotowire. Martin Hanzal (Wild fan pounds' fist into table) is on IR with a back related injury after only playing a total of seven games this season, Defenseman Stephen Johns (head), forward Tyler Pitlick (upper body), and defenseman Marc Methot (lower body) are also all on the Stars' IR as well. While forwards Valeri Nichushkin (upper body) and Jason Dickinson (lower body) are day-to-day with injuries.
Tonight's Gamethread will post at 6:30 PM Central. Below are the projected lineups, thanks to Chad Graff of The Athletic and DailyFaceoff.com.
Greenway-Staal-Coyle
Zucker-Koivu-Granlund
Parise-Rask-Aberg
Foligno-Fehr-Hendricks/Brown
Suter-Spurgeon
Brodin-Pateryn
Seeler-Hunt