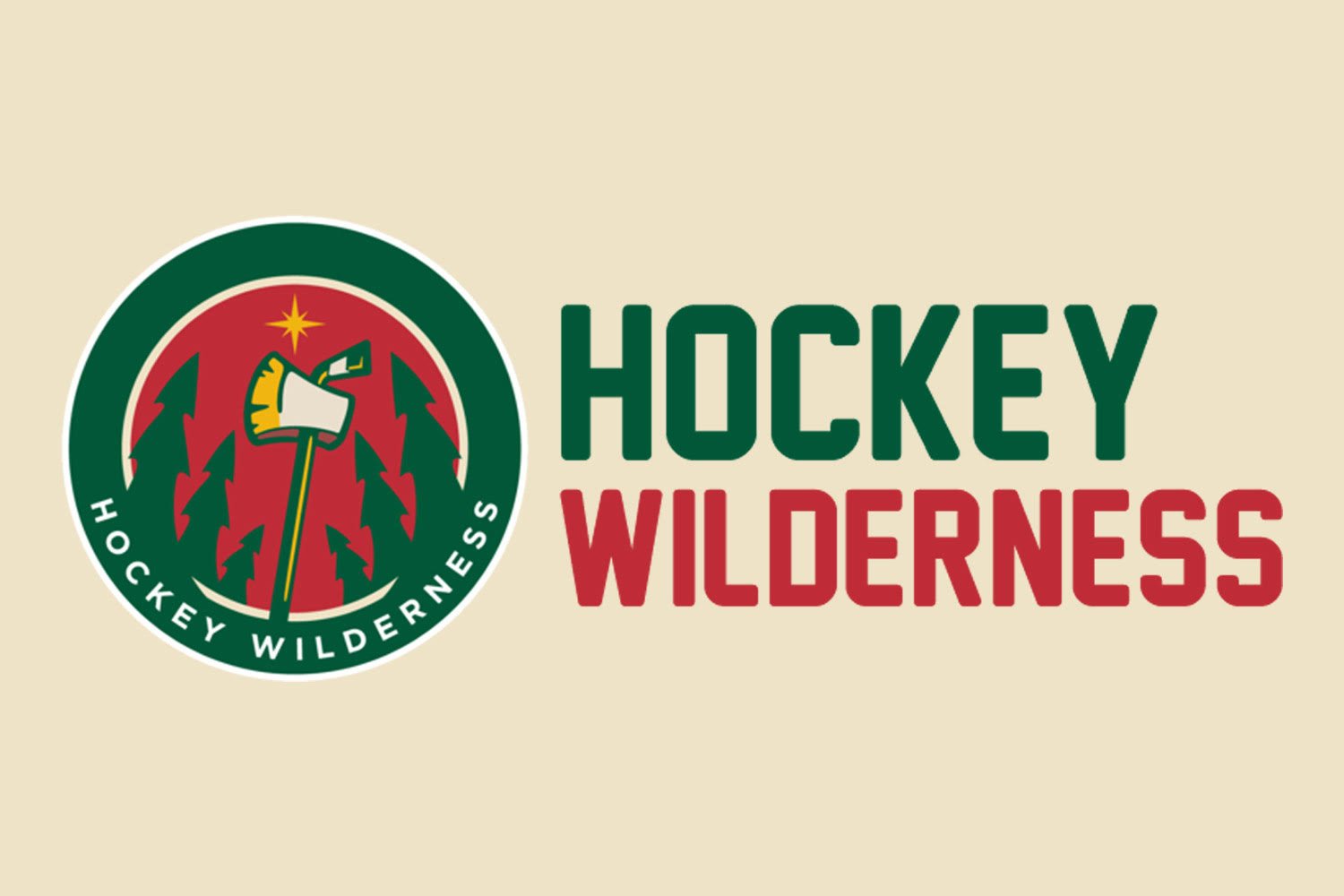 Last night, the NHL took notice of Minnesota Wild rookie defenseman Nick Seeler. In the second period of last night's win over the Detroit Red Wings, Seeler told Detroit tough guy Luke Witkowski to catch these hands. The fight- which was in response to a hit Witkowski attempted to make on Zach Parise- was nasty, brutish, and short. Any time a bystander comments on the sounds of punching, you know a fight was intense.
The fight garnered attention for a few reasons. One, fighting is an increasingly rare occurrence in today's NHL, with the traditional heavyweight fighting-types being phased out by a faster, more skilled game. Another was the sheer brutality of it.
But perhaps the most noteworthy thing about the fight was what happened afterward. The Wild immediately went on the power play (which was unrelated to the events surrounding the fight), which Eric Staal scored on. Parise would give the Wild a 2-1 lead minutes later, and Minnesota cruised to a 4-1 victory.
What was the turning point? Coach Bruce Boudreau argued that it was Seeler's fight. The hockey world- always eager to credit toughness for a team's victory- eagerly accepted the narrative, meaning Seeler was the talk of the State of Hockey last night.
Looking back on Seeler's career as a prospect, it makes sense that if he were to make a name for itself, it would be through fisticuffs. Seeler was drafted by the Wild in the 5th-round of the 2011 NHL Draft. Seeler could skate, but he showed limited offensive ability at the NCAA level, and registered just 17 points in 106 AHL games.
As a result, Seeler never generated much buzz on the prospect lists. Hockey Wilderness was no exception to that rule. We've ranked the Wild's 25 best Under-25 players each year since 2014. Seeler made the list for the first time this fall, ranking 24th in a particularly weak crop for the Wild.
But Seeler still was on Minnesota's radar for an NHL gig, even without prolific offense in his game. Why? He developed a reputation as a defenseman who could clear the net, and stand up for his teammates. And he stood up for them often, recording 13 fights over his 2 AHL seasons.
Having almost as many fights as points in the AHL doesn't usually translate to success in the NHL, but the Wild have a soft spot for players who aren't afraid to drop the gloves. So when the Wild needed someone to stabilize the left side of the defense when Jonas Brodin went down with injury, Seeler got the call.
Since then, Seeler's impressed his coaches with his physical style, drawing in every game since his February 13th debut. Given that the Wild have lacked a bruising defenseman, it's not surprising that Seeler would ingratiate himself with his coach. Nor is it a surprise that he'd get involved in a fight that put him on the fast-track to becoming a fan favorite.
Here's what is surprising, however: Despite appearing to be little more than an enforcer as a prospect, Seeler is looking like a capable defenseman thus far in his NHL career.
This isn't due to some fluky, unexpected offensive outburst. Seeler has had a respectable, but unremarkable 2 assists through his 11 games. He's taking just 2.8 shots per hour at 5-on-5 play, which is about as frequently as Brodin shoots. That's probably about what you should expect from a defensive defenseman.
Where Seeler has made a massive difference is on the defensive end of the rink. At least in the early going, it appears that the hype surrounding Seeler's net-clearing ability wasn't exaggerated.
Like most of Minnesota's defensemen, Seeler's numbers don't look good when you look at raw Corsi metrics. Also like most Wild defensemen, if you look at the quality of shots allowed, rather than the quantity, Seeler shines.
In fact, he shines brighter than the rest of his teammates.
Among Wild defensemen with 140+ minutes of 5-on-5 action, Seeler allows the second-fewest shots per hour. He also allows the fewest scoring chances on the team, and is especially stingy when it comes to high-danger scoring chances. Seeler allows just 6.09 (nice) of those per hour. That's not only best on the Wild, it's best in the entire NHL, and by a wide margin (Toby Enstrom is 2nd, allowing 7.58).
All of that suggests that Seeler is making life very comfortable for Devan Dubnyk and Alex Stalock. Not only is it making life easier for the Wild's inconsistent goalie duo, it's also tilting the rink in Minnesota's favor. The Wild got 56% of the 5-on-5 scoring chances with Seeler on the ice in his first 11 games, which ranks as the best mark on the Wild.
And while Seeler has been frequently playing with Jared Spurgeon, Seeler's success can't be explained away by the level of his defensive partner. True, Seeler controlled a whopping 60% of the scoring chances when he was skating with Spurgeon. But Seeler has still been a positive away from Spurgeon, taking 53.3% of the scoring chances, skating mostly alongside Nate Prosser.
It's impossible to deny: Seeler has had a substantial, measurable impact on the Wild since his call-up. He's showing so far that he can clear the crease with the best of them. If he can maintain anywhere close to this level of play, he'll make an impact night-in, night-out.
If you're going to talk about how he changes the game for the Wild, talk about that. To shift that focus onto what he can do in a fight, and the momentum those fights may or may not create, is reductive. Seeler's tough, but he's been no mere enforcer. He may protect his teammates on occasion, but what we should be embracing is that he's protecting his goalie better than anyone else.