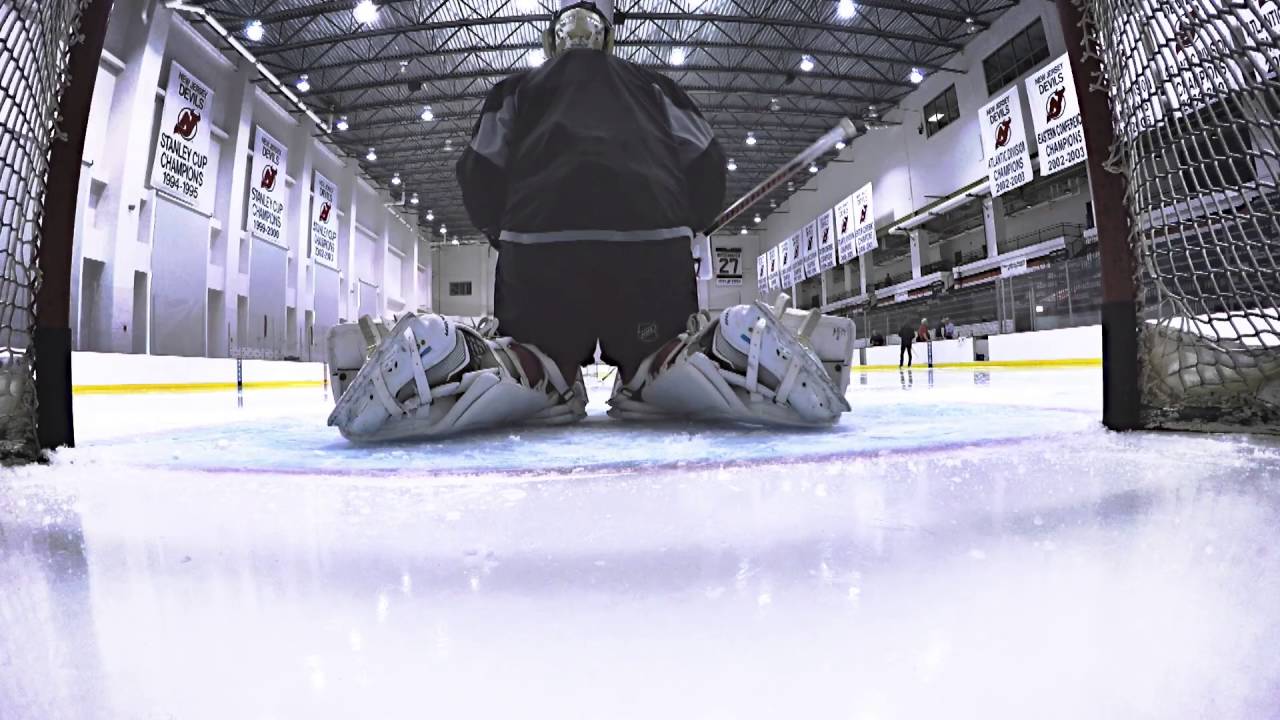 If the Wild have a need more than anything else -- an argument can be made here for goal scorer -- this offseason, it's a backup goaltender. While the Wild do have Alex Stalock under contract for next season, it's not a guarantee he will be the guy to get the gig. It's been reported that he will at least have competition for the job, as the Wild will part ways with Darcy Kuemper this summer. Kuemper, as we all know, has been unreliable in the role since the acquisition of Devan Dubnyk in January of 2015.
So let's take a look at some of the candidates who the Wild could potentially bring in for the backup goalie position, should the front office decide they want to go with someone else over Stalock:
Keith Kinkaid (New Jersey Devils)
Age: 27
2016-17 Stats: 26 GP/23 GS, 8-13-3, 2.64 GAA, .916 SV%, 1 SO
2016-17 Salary:  $725,000
New Jersey might not have excited anyone over the past few seasons, but they have had one of the better goalie tandems in the league with Cory Schneider and Kinkaid. The workload for Kinkaid has increased with each passing season, as he got 23 starts behind Schneider this year. While Kinkaid could look to land a starting job for the upcoming year, it looks more likely he'll have to settle as the backup for someone, again. It also remains to be seen if Kinkaid will re-sign with New Jersey as expansion draft protection for Schneider, but should he hit the market, he should be one the Wild take a good long look at to bring in as a stable backup.
Curtis McElhinney (Toronto Maple Leafs)
Age: 33
2016-17 Stats: 21 GP/15 GS, 8-8-2, 2.70 GAA, .917 SV%, 1 SO
2016-17 Salary: $800,000
It is entirely possible McElhinney could return to Toronto next season to back up Frederik Anderson. But should he hit the open market, he would be an affordable option for the Wild to give a look at. While his history is not overly great -- his numbers in Columbus were…uh…uneven -- McElhinney had a solid 2016-17 season despite being traded from Columbus to Toronto mid-year. The deterrent on him in previous seasons has been his numbers decline when he gets more starts, but the Wild aren't ones to give Dubnyk a lot of nights off, are they?
Anders Nilsson (Buffalo Sabres)
Age: 27
2016-17 Stats: 26 GP/23 GS, 10-10-4, 2.67 GAA, .923 SV%, 1 SO
2016-17 Salary: $1,000,000
Much like Kinkaid, Nilsson could be one to try and cash in and land a starting job somewhere in the league. But, the starting goaltender jobs are dropping like flies despite the fact the playoffs are still taking place -- Carolina and Dallas have already addressed their goaltender needs -- and Nilsson could be reduced to a backup role again for the 2017-18 season. More impressively, Nilsson had a .9315 save percentage at 5-on-5 this season, which is a far upgrade from what the Wild saw from Kuemper (.9097). Nilsson would be a very solid backup, should the Wild be able to land him this summer.
Mike Condon (Ottawa Senators)
Age: 27
2016-17 Stats: 41 GP/38 GS, 19-14-6, 2.48 GAA, .914 SV%, 5 SO
2016-17 Salary: $575,000
When Craig Anderson missed time this season, Condon stepped in and delivered big time for the Senators. Had he not fared so well during the year, it's entirely possible Ottawa misses the playoffs and subsequently does not make it to the Conference Finals, had it not been for his stable presence in goal (imagine if Kuemper was their backup…yikes). Anderson and Andrew Hammond (a.k.a. the Hamburglar) are under contract for next year, which could lead to the cash-strapped Sens letting Condon go to explore other options.
Peter Budaj (Tampa Bay Lightning)
Age: 34
2016-17 Stats: 60 GP/55 GS, 30-21-3, 2.18 GAA, .915 SV%, 7 SO
2016-17 Salary: $600,000
Budaj is a long shot, but he is still worth picking up the phone on. He single-handedly saved (more like, kept them in the race) the Los Angeles Kings' season after Jonathan Quick went down with an injury. But then once Quick returned, then-GM Dean Lombardi thought he should address his goalie situation and traded Budaj for Ben Bishop at the trade deadline (a still puzzling move). Budaj didn't have a strong finish to the year with Tampa (.898 save percentage in seven games), and will no doubt look to be a cheap starting option for a team out there that strikes out on the big name goalies. But once the market thins out and Budaj still remains, teams can't do wrong by giving him a look.
---
Never Miss an Episode of Giles & The Goalie!